Jon M. Chu, director of "Crazy Rich Asians" which premieres next month, is set to direct a film based on the Thai cave rescue that captured massive attention from international media to tech tycoons.
Its a bit early 2truly discuss but the biggest lesson I learned frm making #CrazyRichAsians is that we must tell our stories especially the important ones so history doesnt get it wrong.This one is too important 2 let others dictate who the real heroes are https://t.co/ZmnSBFvPI3

— Jon M. Chu (@jonmchu) July 12, 2018
The 38-year-old filmmaker and Ivanhoe Pictures are working with Thai Navy SEALs and Thailand's government to develop the film and tell the dramatic rescue of the youth soccer team.
The boys, aged 11-16, and their 25-year-old coach were trapped inside the miles-long Tham Luang Nang Non cave in Chiang Rai Province, Thailand, on June 23 for nearly two weeks.
Ivanhoe Pictures is in talks with "senior officials in Thailand both on provincial and national levels," according to a release from the Los Angeles-based film company's president, John Penotti, USA Today reported. They acknowledged that "multiple studios" have also shown interest in this project.
Pure Flix Entertainment's managing partner Michael Scott and co-producer Adam Smith went to the rescue site to conduct an interview for a separate film project they are working on, which revolves around the two British divers who found the trapped Thai soccer team inside the cave.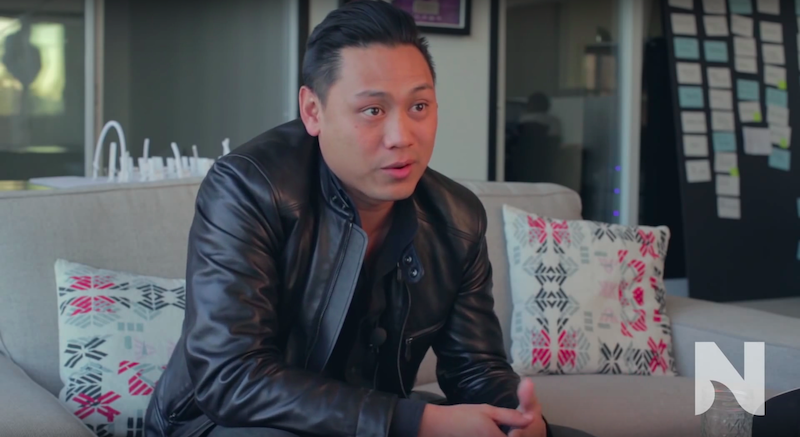 However, Chu vowed never to let Hollywood continue to "whitewash" important movies such as this one.
"I refuse to let Hollywood #whitewashout the Thai Cave rescue story! No way. Not on our watch. That won't happen or we'll give them hell. There's a beautiful story abt human beings saving other human beings. So anyone thinking abt the story better approach it right & respectfully," Chu wrote in his Twitter post on Wednesday.
I refuse to let Hollywood #whitewashout the Thai Cave rescue story! No way. Not on our watch. That won't happen or we'll give them hell. There's a beautiful story abt human beings saving other human beings. So anyone thinking abt the story better approach it right & respectfully.

— Jon M. Chu (@jonmchu) July 11, 2018
In a follow-up post, he wrote, "We have the power to not only MAKE history but be the historians that RECORD it too. So that it's told correctly and respectfully. Couldn't just sit here watching how others would "interpret" this important story."
We have the power to not only MAKE history but be the historians that RECORD it too. So that it's told correctly and respectfully. Couldn't just sit here watching how others would "interpret" this important story. https://t.co/kRv5k9plDU

— Jon M. Chu (@jonmchu) July 12, 2018
Featured Image (Left) via Facebook / ThaiSEAL, (Right) via Instagram / jonmchu