A Chinese woman has caused a stir on social media after her mother-in-law found out that she spends the majority of her monthly salary buying crayfish.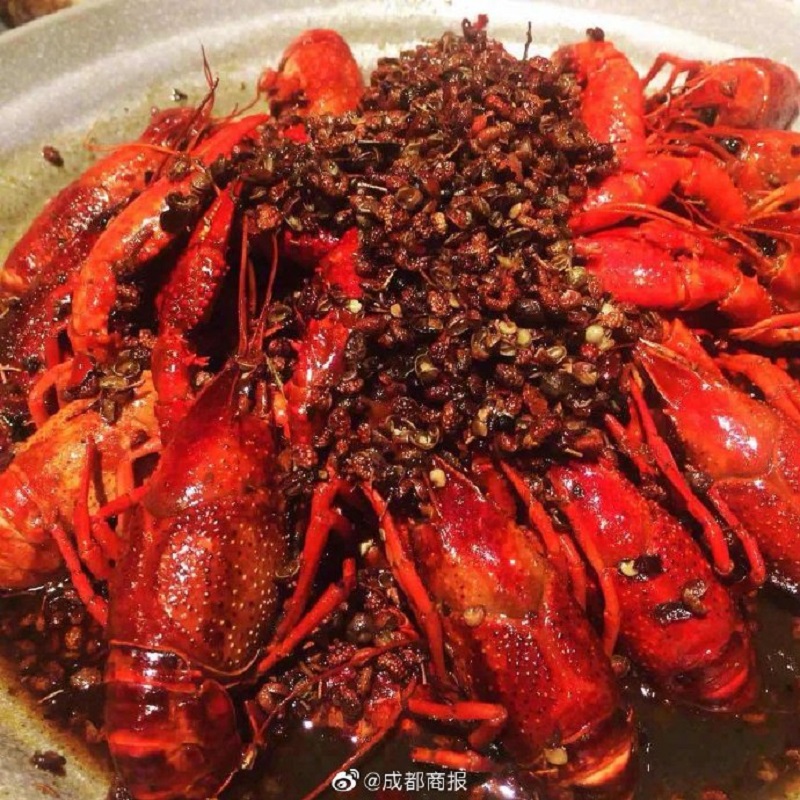 The revelation happened when the woman's husband asked his mother for money to pay for their daughter's horse-riding lessons.
But the mother began to ask questions about what happened to the 10,000 yuan ($1,450) she sent the couple last week, according to screenshots posted on Chinese social media as translated by Shanghaiist.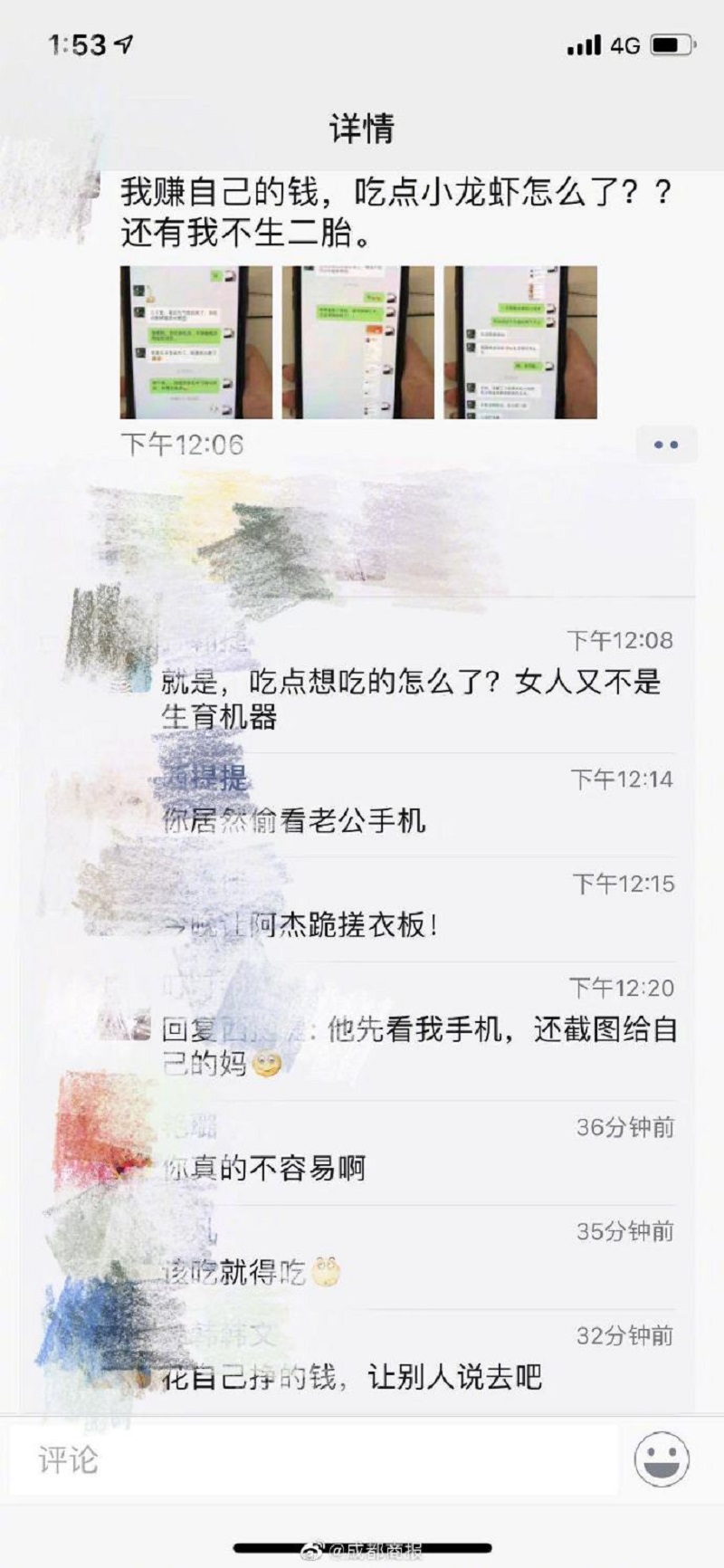 That's when the husband revealed that his wife only earns 3,000 yuan ($430), but she mostly spends all of it (2,000 yuan or $290) on buying crayfish online and eating them.
The mother-in-law called out her daughter-in-law's "wasteful" spending. She is also worried that the harmful "toxins" in crayfish might prevent the couple from having another child.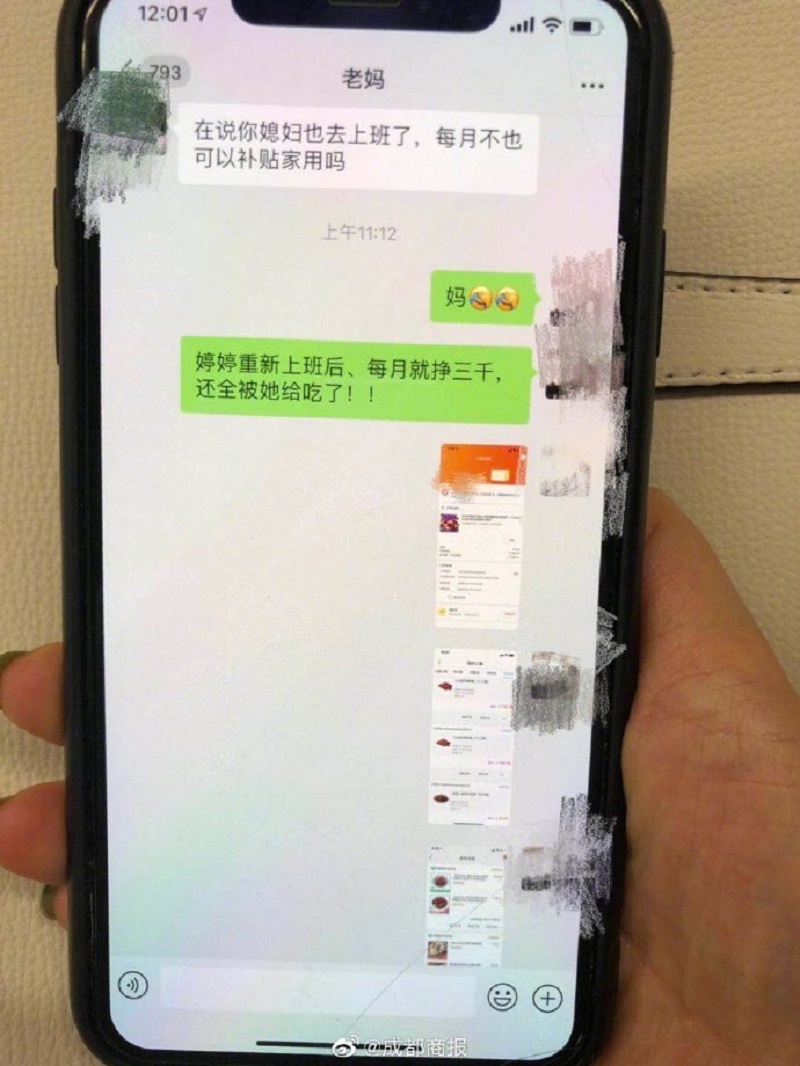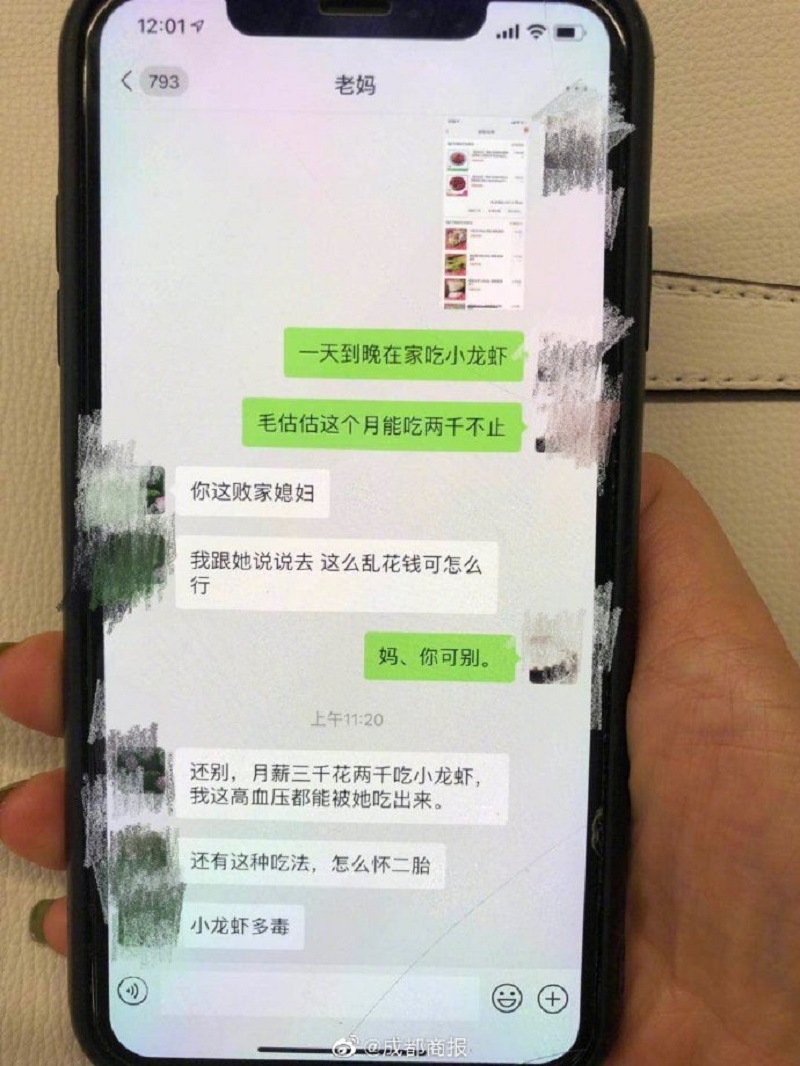 The daughter-in-law, who shared the screenshots to her circle of friends, expressed that she should be able to decide where to spend her own money.
However, she said that she does not want to have another child, and was reportedly frustrated at her husband for taking his own mother's side.
Images via Sina