A woman who targeted an Asian man while driving in Fremont, California, is the latest racist causing furor on social media.
The incident, which occurred last week, took off because James Ahn "wasn't driving fast enough" for the woman.
"I was driving in Fremont last week and this lady started the racial harassment while threatening me on the road only because I wasn't driving fast enough for her," Ahn wrote on Facebook.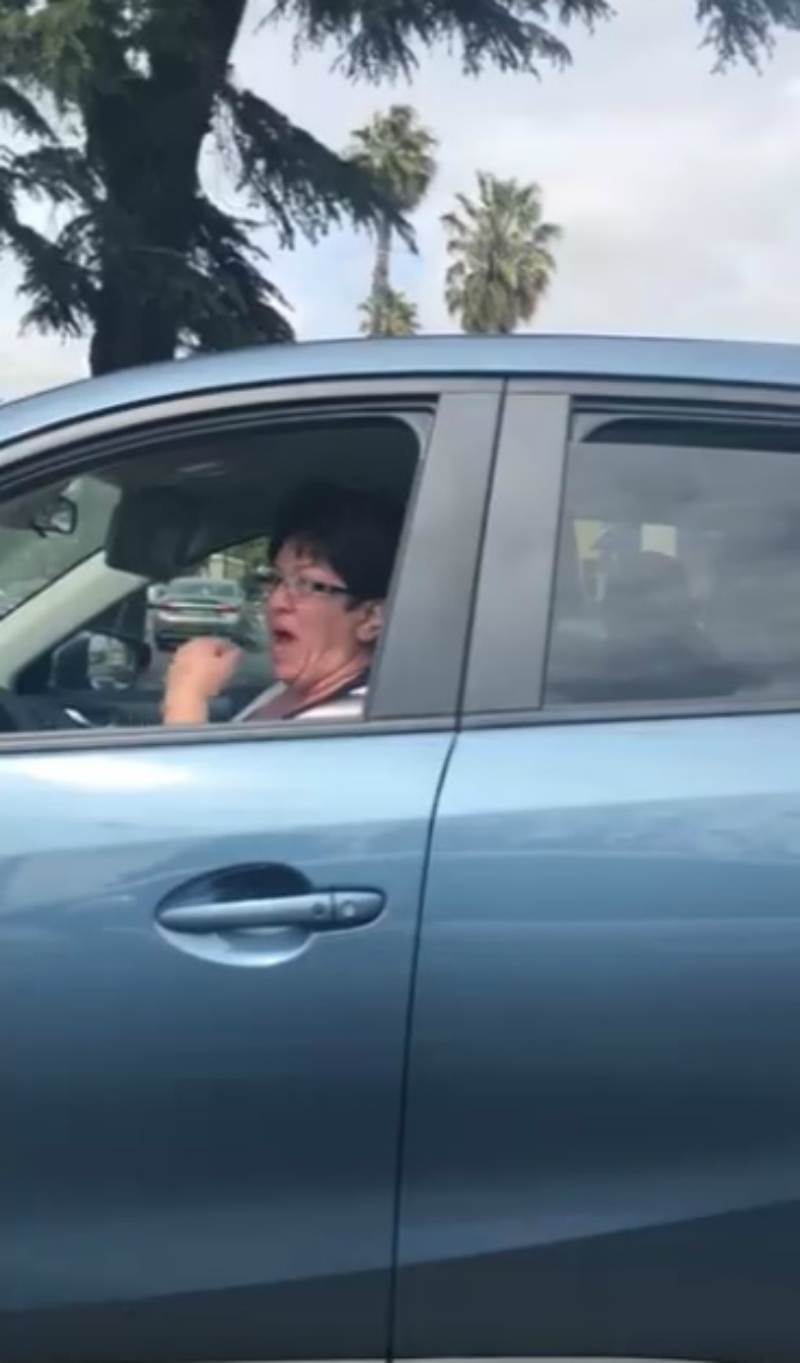 According to Ahn, he was driving at 35 miles per hour, the posted limit, but the woman wanted him "to move out of her way because she was speeding."
"As I changed the lane, she kept driving towards my car gesturing to crush me and cutting in front of me to slam on the break," he added.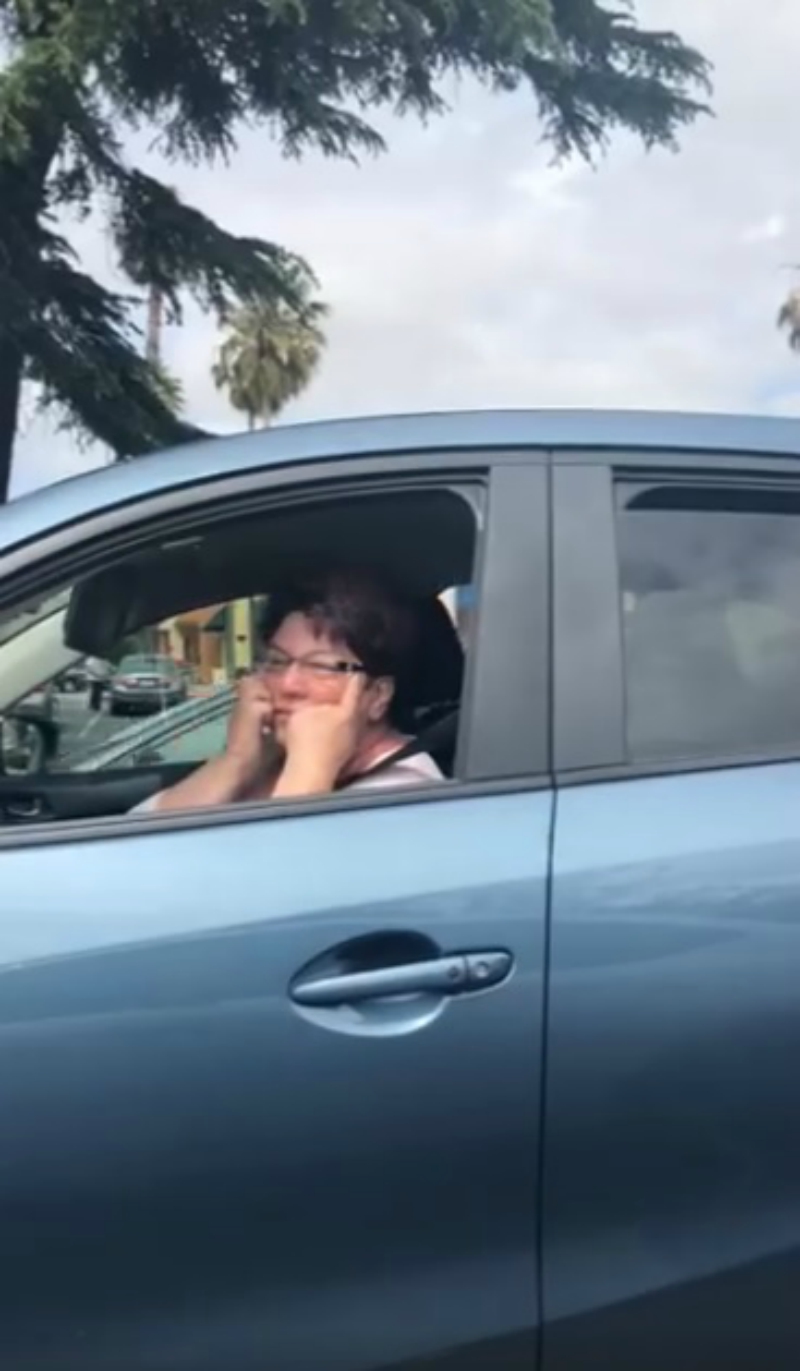 However, Ahn suspected that the tension escalated more out of hate than road rage.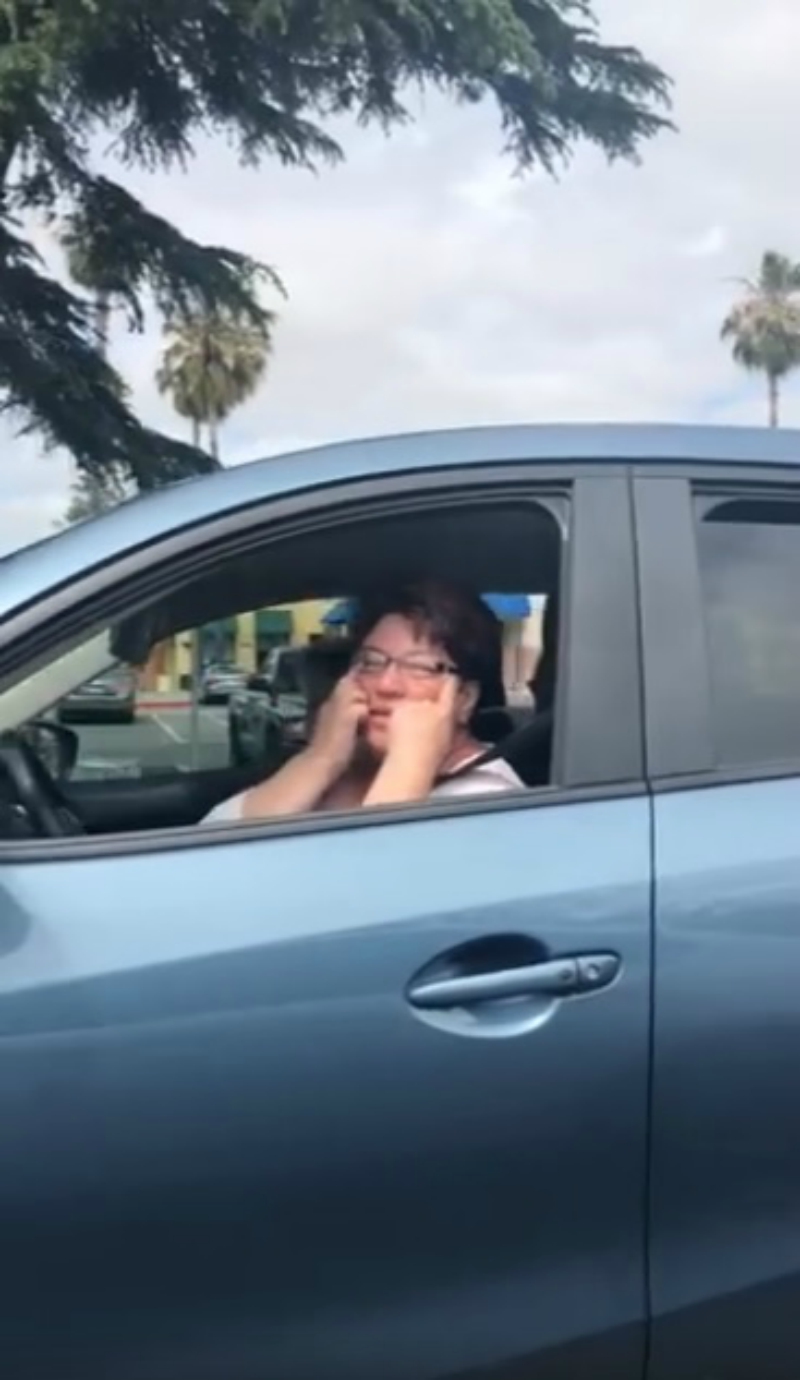 As seen in the video he posted on Facebook, the woman made the offensive "slant-eye" gesture, arguing "This is my country. This is not a Chinese [country]."
She then called the Chinese "ugly."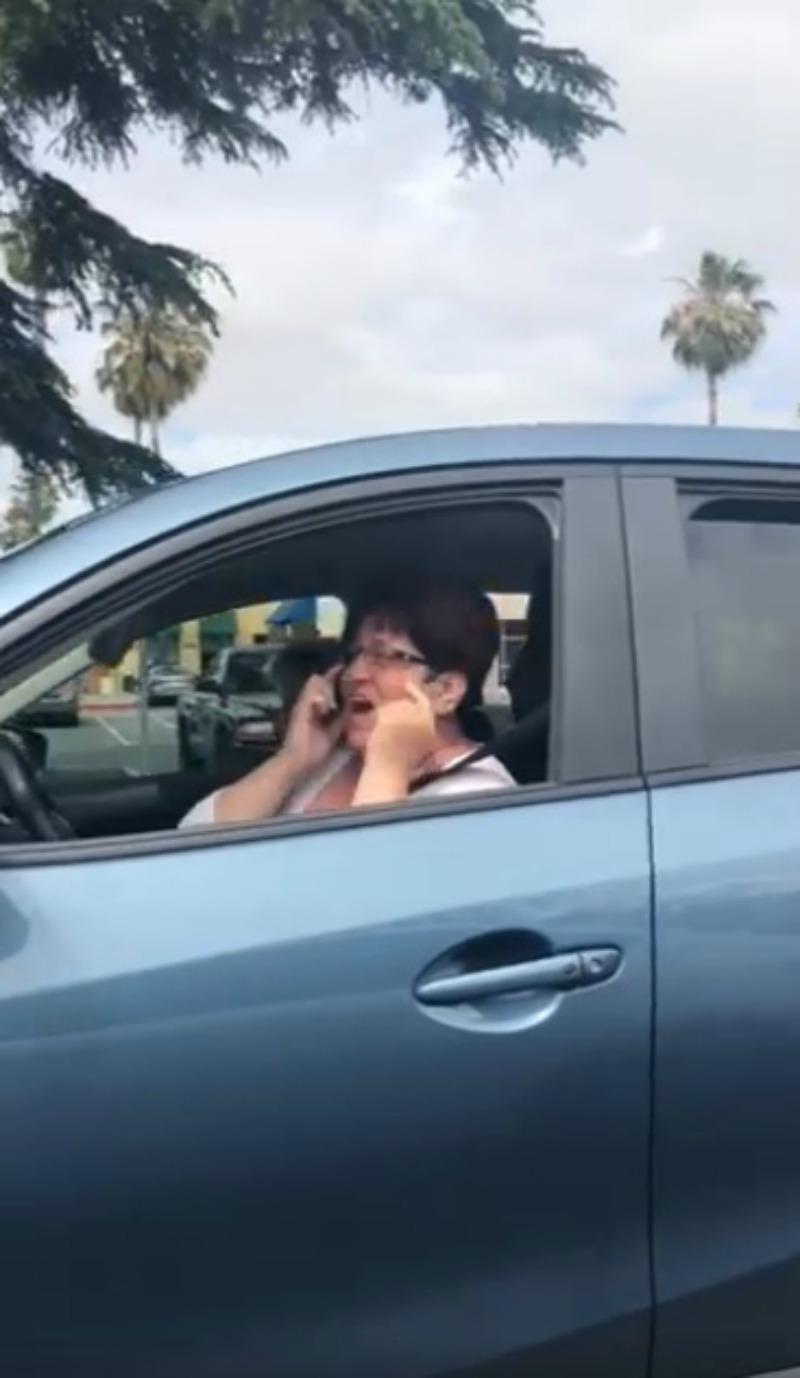 "There was no other incident before my friend started filming her to save the road rage footage of her incase she ended up crushing my car," Ahn said. "We did not say anything to her other than looking at her wondering why she was misbehaving as shown on the video."
Ahn, who managed to take a photo of the woman's license plate number, plans to sue her for hate crime.
He leaves a message for the unidentified woman:
"FYI racist lady, this is my country since I am a citizen plus veteran currently serving the country. Do not disrespect anyone by their race!"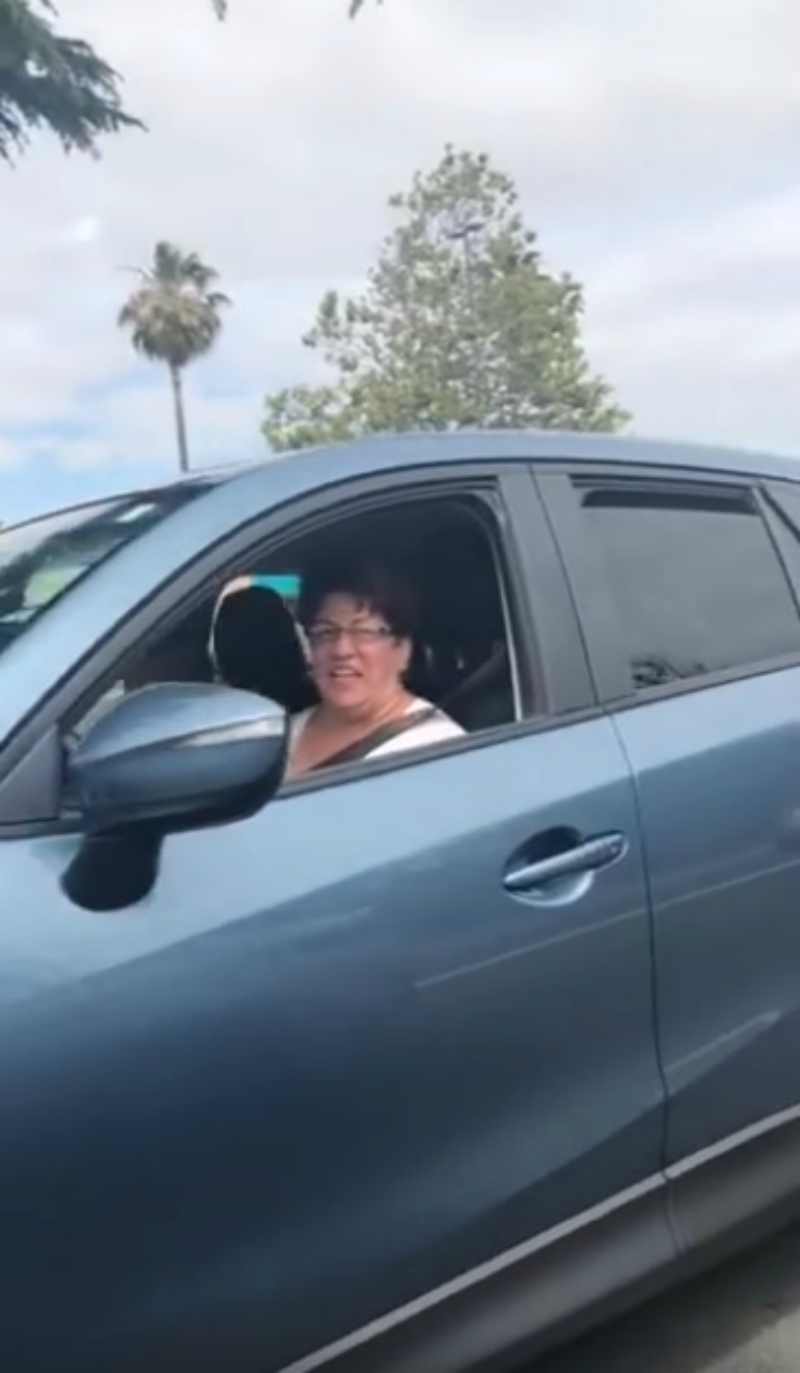 Facebook users are outraged: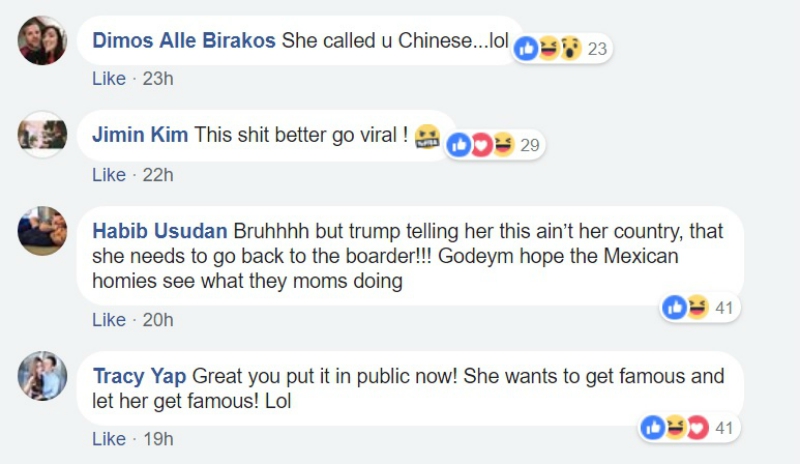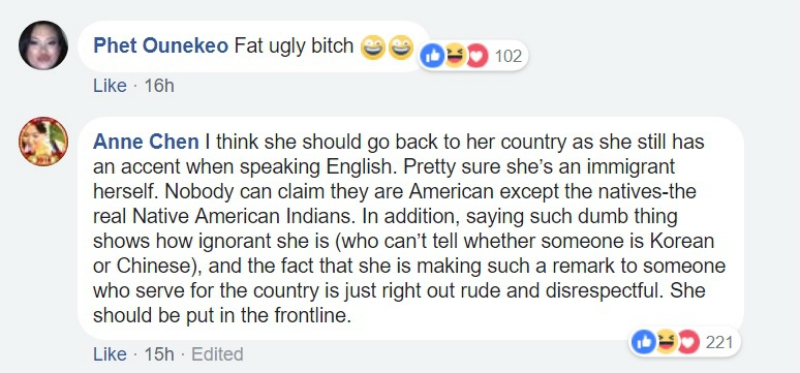 In an ironic and unjust twist, Ahn's FaceBook account was apparently suspended and the video removed from the platform. "Facebook suspended James Ahn's account for the video being against their hate speech policy," commented, Oh Ajin, a friend of Ahn. Oh then provided a link to the video on YouTube, directing them to watch the incident there.
Images via FaceBook / James Ahn