A satirical magazine in Spain earned the ire of K-pop fans after apparently mocking the d‌ea‌th of SHINee's Jonghyun in a comic strip.
El Jueves, a weekly magazine based in Barcelona, published a comic in Spanish that reportedly used Jonghyun's de‌‌a‌t‌h to do a commentary on the K-pop industry.
Jonghyun was 27 when he di‌e‌d in an apparent s‌u‌i‌ci‌d‌‌e that devastated millions of his fans last year.
Hello everybody, as you all know by now there was a comic mocking Jonghyun's passing, you'll find the trans below with the credits and a note. I hope it helps you understand even further how sick and unnecessary this comic was.#justiceforjjong pic.twitter.com/POaG4wFmUk

— Jinkisease 😷 (@CintiaDero) October 26, 2018
The comic, which many found offensive, was translated into English by Twitter user @CintiaDero to call attention on how it joked about sensitive topics such as s‌exual ab‌u‌se, exploitation, d‌epr‌ess‌ion and su‌ici‌de.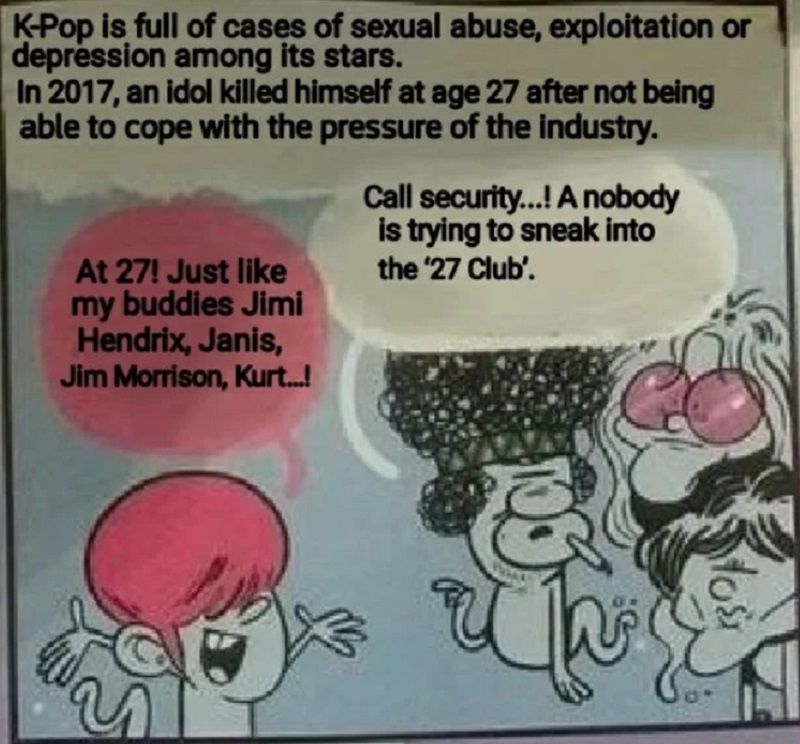 It also criticized members of Korean boybands — from their styles, performances and even their fandoms.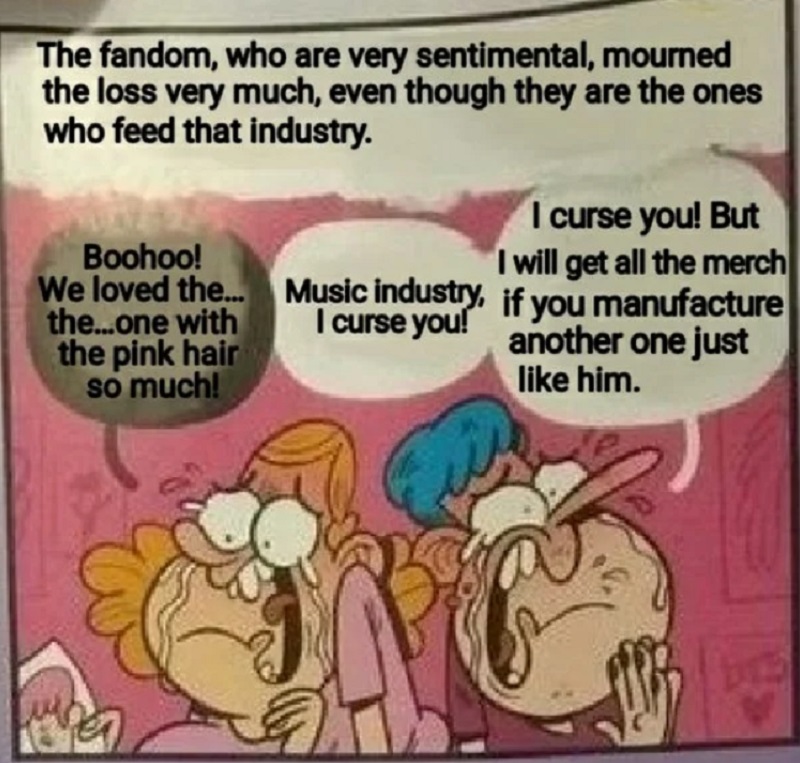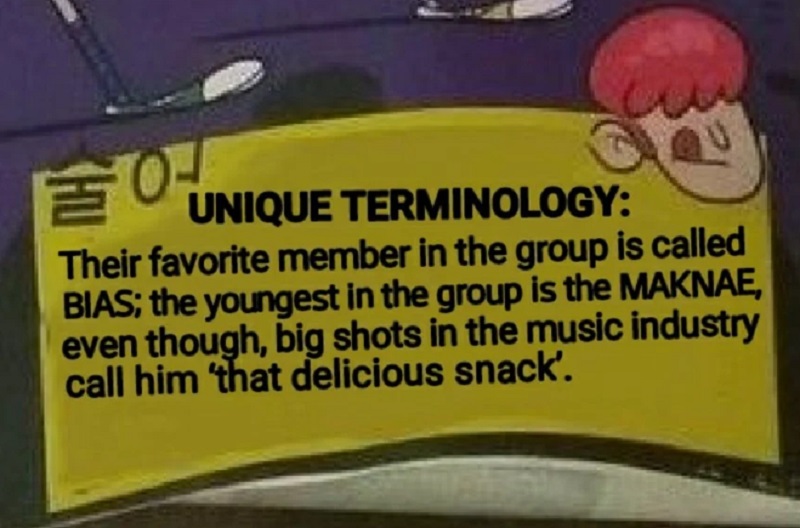 CintiaDero, a fan of SHINee, also highlighted the comic's use of the word "Pinypons" to describe Jonghyun and other K-pop artists.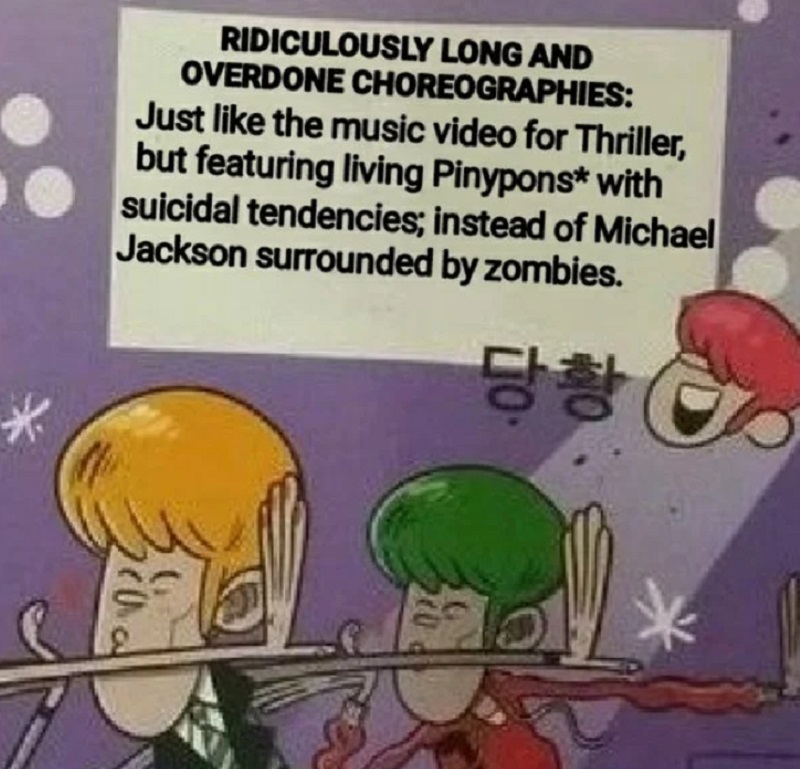 Pinypons, which refer to plastic toys, implied "the idea of idols being plastic, mass-produced" dolls.
#justiceforjjong
Translator: Cintia.
SPECIAL THANKS TO:
Ela (picture editing).
Adri (clarification of some slang words). pic.twitter.com/sPsK38GglV

— Jinkisease 😷 (@CintiaDero) October 26, 2018
A petition by another fan to shut the magazine down has so far generated over 22,000 signatures on Change.org as of this writing.
Some fans were also reminded of a comic by artist Raul Salazar which he posted on the day Jonghyun d‌ie‌d.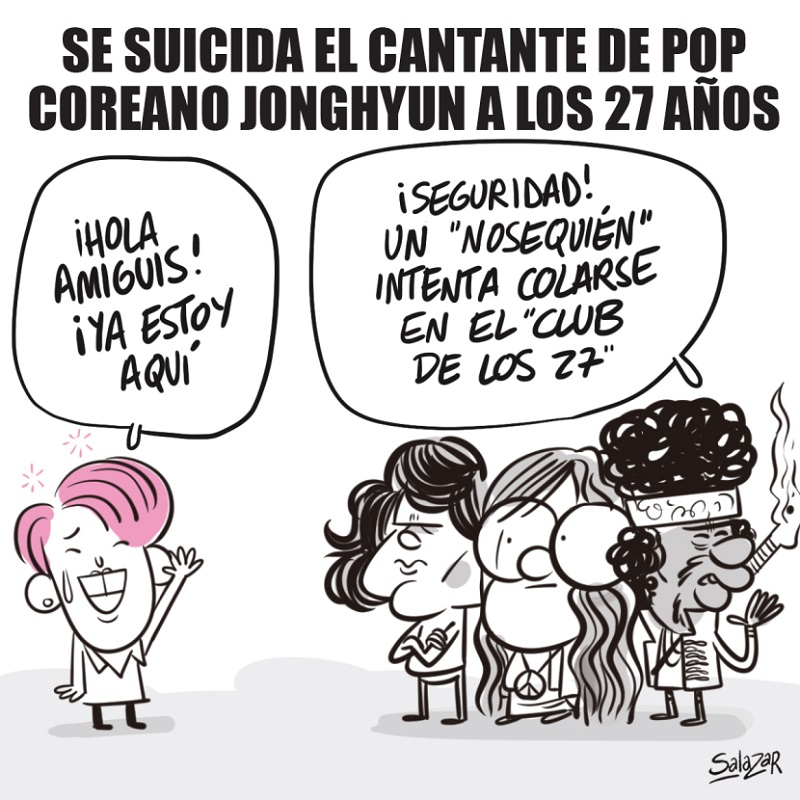 In the post, he accused Jonghyun of trying to join the "27 Club," a group of artists who d‌ie‌d at the age of 27, including Janis Joplin, Jimi Hendrix and Jim Morrison.