A mechanical engineering graduate in Toronto, Canada, became the epitome of all feelings about finishing long years of painstaking study.
Tuan Kiet Ngo, who goes by the nickname Jerry, recently graduated from Humber College.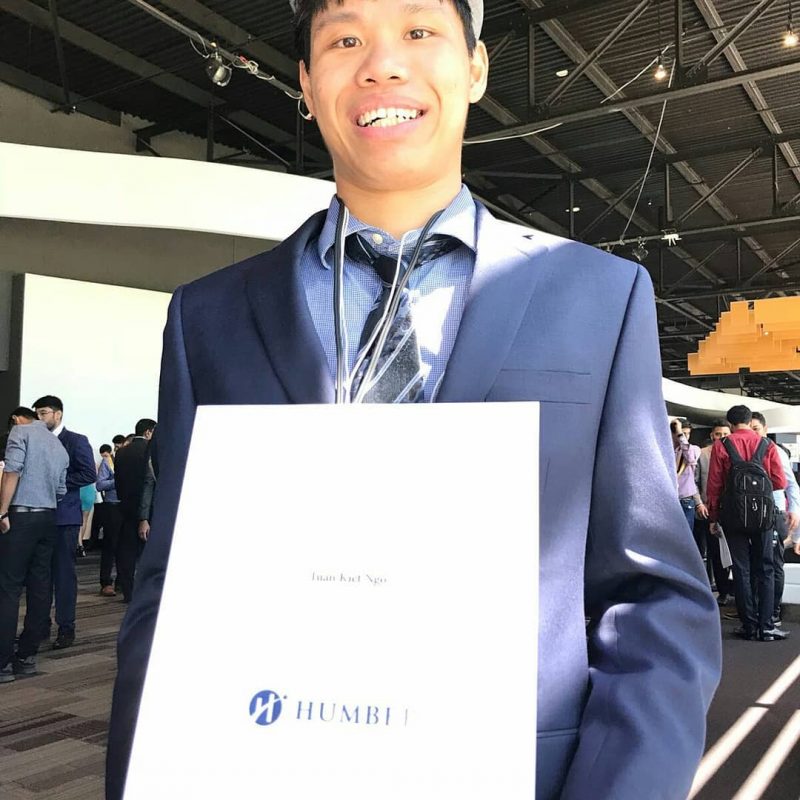 Apparently, he's become an instant celebrity after pulling off what others can only imagine themselves doing while receiving a diploma — losing it in a breakdance!
In a clip that has since gone viral, a hyperactive Jerry can be seen walking to the center of the stage as his name is called.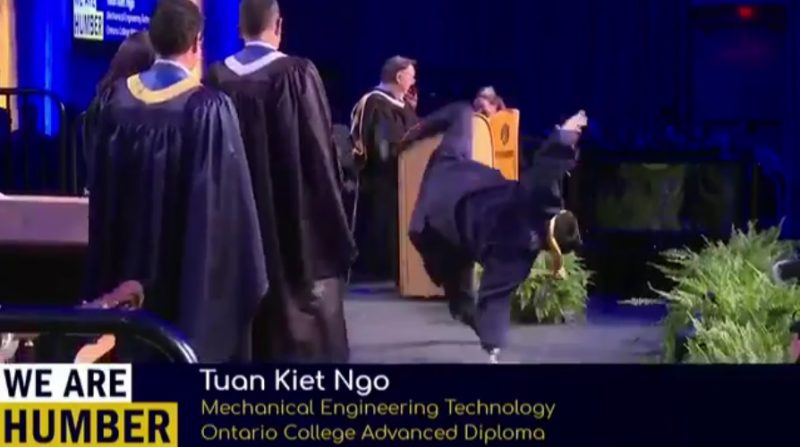 He then got on the floor…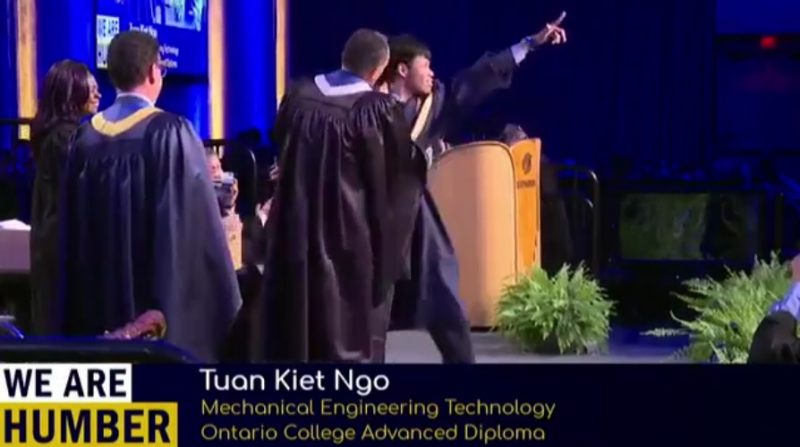 Waved to the crowd…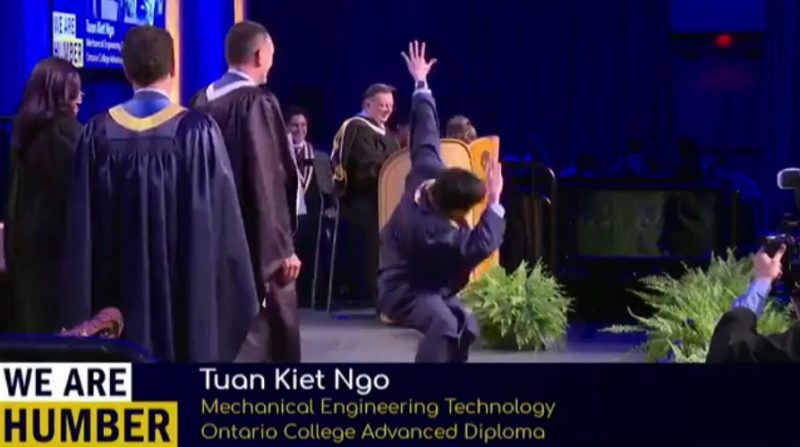 And finished with a dab everyone will remember.
Clearly, Jerry is a man of humor who shares snippets of his life on Instagram, where he calls himself "super hyperactive Jerry."
On his graduation post, he claimed that he "brought life to Humber College in four years."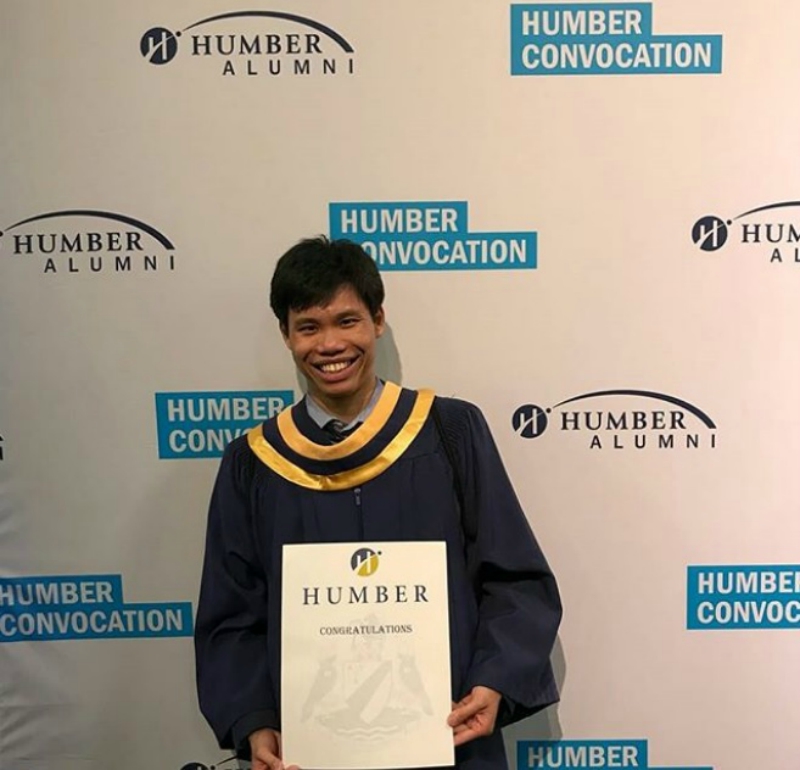 Needless to say, the internet revelled in the fact that Jerry let it all out on his graduation day:
"HE MADE IT."
"That's the feeling."
"The Humber legend."
"I must have left Humber before he came cause I don't know this man but I wish I did."
"Hyperactive Jerry is going to be someone's boss one day."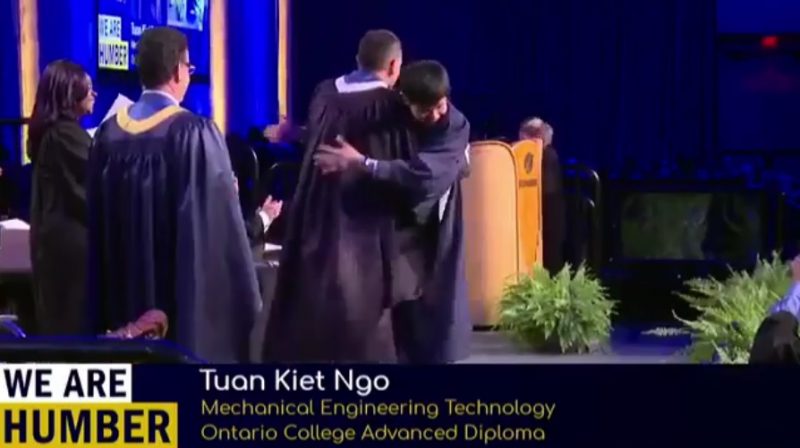 Congratulations, Jerry!