Claudia Kim has weighed in on the controversy surrounding her role in "Fantastic Beasts 2: The Crimes of Grindelwald."
The 33-year-old South Korean actress surprised Potterheads last month when she appeared in a trailer for the upcoming film as Nagini, the "Maledictus" who becomes Lord Voldemort's most protected Horcrux.
Kim's role immediately sparked controversy, with many claiming that her role was racist because it is an Asian woman playing a "slave" to Voldemort.
J.K Rowling is trash and I'm sick of it. Nagini is apparently an East Asian woman.

If you don't see anything racist about an asian woman being the pet of a white man—who is basically magic hitler, I don't know what to say. pic.twitter.com/QeJxZCWeym

— mariam (@kruxila) September 25, 2018
"Harry Potter" and "Fantastic Beasts" author, J.K. Rowling, has since defended the casting, pointing out that the character is based on an indonesian mythical creature called Naga — "sometimes depicted as winged, sometimes as half-human, half-snake."
The Naga are snake-like mythical creatures of Indonesian mythology, hence the name 'Nagini.' They are sometimes depicted as winged, sometimes as half-human, half-snake. Indonesia comprises a few hundred ethnic groups, including Javanese, Chinese and Betawi. Have a lovely day 🐍

— J.K. Rowling (@jk_rowling) September 26, 2018
In a recent interview in Seoul, Kim revealed that the controversy had surprised her.
"It was unexpected. When I found out that I'm playing Nagini, I thought it was meaningful because it's an important character in the 'Harry Potter' series," Allkpop quoted her as saying. "Harry Potter' is a franchise film with many Caucasian actors, so I thought many Korean viewers would be happy."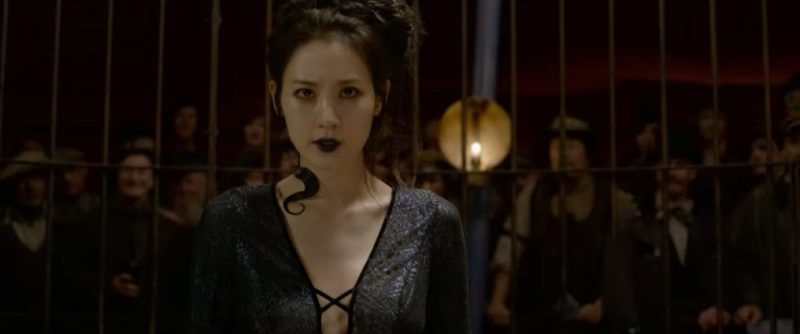 Kim, who has already watched the film, hopes that the issue will dissipate once it opens in theaters.
"I'm looking forward to viewers being satisfied and the controversy fading away once the film premieres. I don't perceive such controversy solely in a negative way. I believe changes can be made by giving attention to an Asian's promotions (like this) and through the people that look into such issues."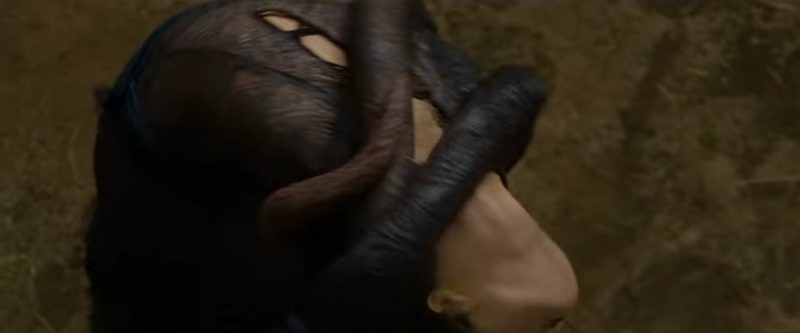 Kim also echoed Rowling's sentiments.
"I think Nagini should've been played by an Asian. Scriptwriter JK Rowling probably searched for an Asian actress because she researched the origin of Nagini. I'm not sure if it's just my pride, but I think I was able to bring out a different vibe as a Korean in Hollywood where there are many Korean Americans.
"The scriptwriter is good at giving a twist to a story. She's able to bring out a new side through an unexpected character. Also, this film was directed by director David Yates who has taken charge of the 'Harry Potter' series multiple times. He's knowledgeable about the original series as much as the writer so I followed him with trust."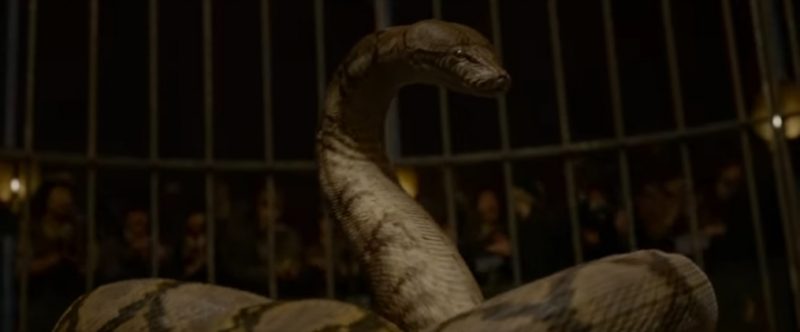 She believes that she must address the issue as an Asian actress working abroad.
"As an Asian actress who does work abroad, I do feel responsibility," Soompi quoted her as saying. "I like to think that when I hear of a story, I think about it before choosing to do it."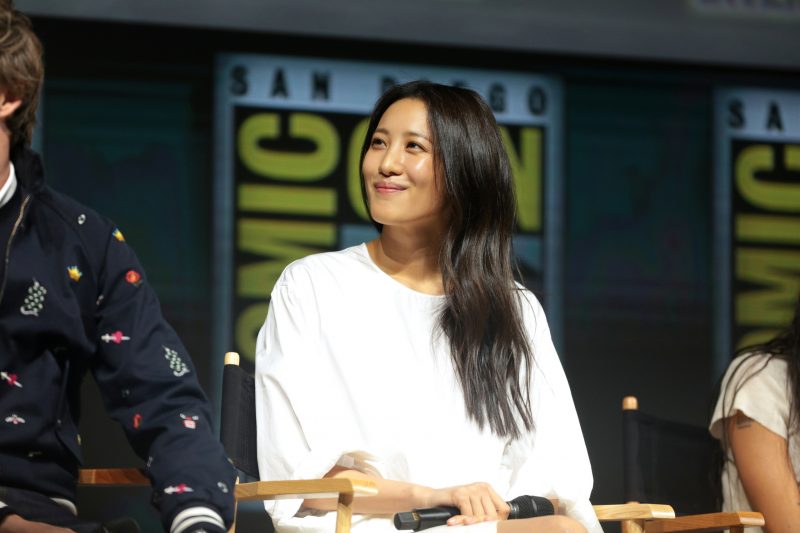 Kim puts faith on Rowling's work and hopes for similar stories in the future.
"I was a fan who believed in [J.K] Rowling. She's always shown that she's interested in the marginalized. Since this is just the beginning of Nagini's story, I think there will be more stories that will help forget these kinds of controversies."
"When I first learned about Nagini, I thought that [J.K Rowling] was the queen of plot twists. There's a lot of depth to each of the characters. I thought that that's what fans loved so much. There are a lot of people who think Nagini is a pet snake. But as I read the books, I thought she was a powerful medium because she's an animal who houses a part of Voldemort's soul."
"Fantastic Beasts 2: The Crimes of Grindelwald" opens in theatres on Nov. 16 2018.
Featured Images via YouTube / Warner Bros. Pictures