Ms. Yeah, the Chinese YouTuber who makes epic lunches at work, is back with another hilarious video showing nothing less than her unmatched resourcefulness.
This time, while taking a nap, she got invited to a fictional event called "Weibo's Super Web Celebrity Festival," and there was only one hour to get dressed!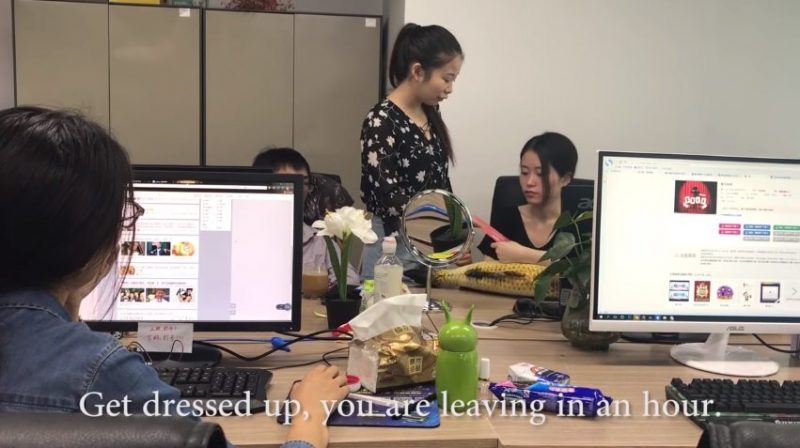 Everything seems normal a few seconds into the video until she put on a facial mask and collected food from around the office.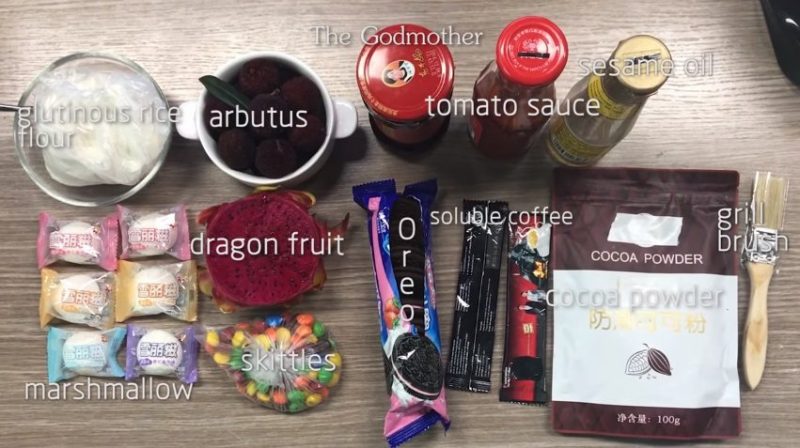 For her DIY make-up kit, she collected arbutus, cocoa powder, coffee, dragon fruit, glutinous rice flour, grill brush, marshmallow, Oreos, sauces, sesame oil and Skittles.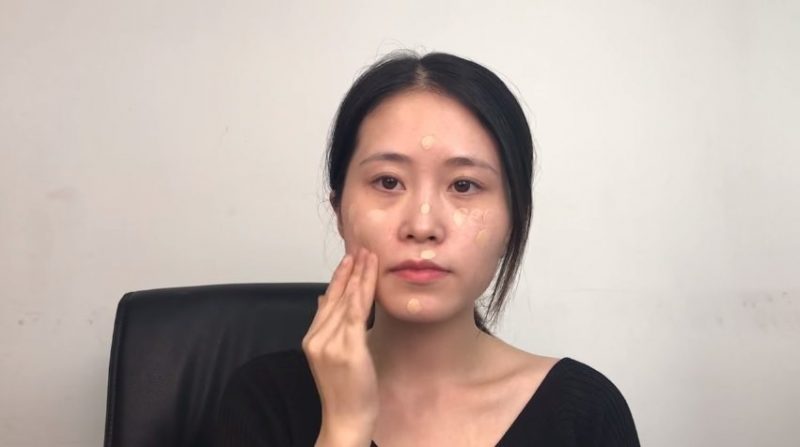 Good make-up starts with the right foundation. For this, Ms. Yeah mixed rice flour, cocoa powder, water and some sesame oil in a bowl and applied the mixture on her face, concealing blemishes.
She then dipped a marshmallow into the flour and patted her face for a matte finish.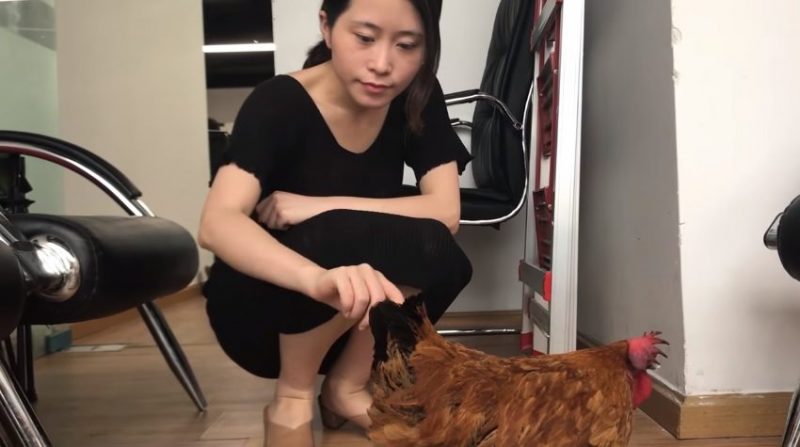 Ms. Yeah then did her eyebrows, using a cutter to take off unwanted edges and taking the feather off a chicken in the office which she used as a brush for coffee.
She then contoured her face using the grill brush and cocoa powder.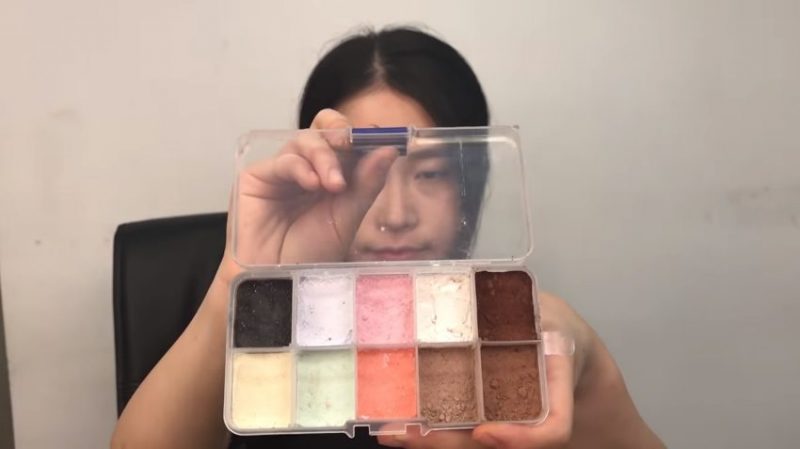 For her eye shadow, Ms. Yeah used mixtures of flour, cocoa powder and Skittles, while her eyeliner was quickly done thanks to a handy pen on her desk.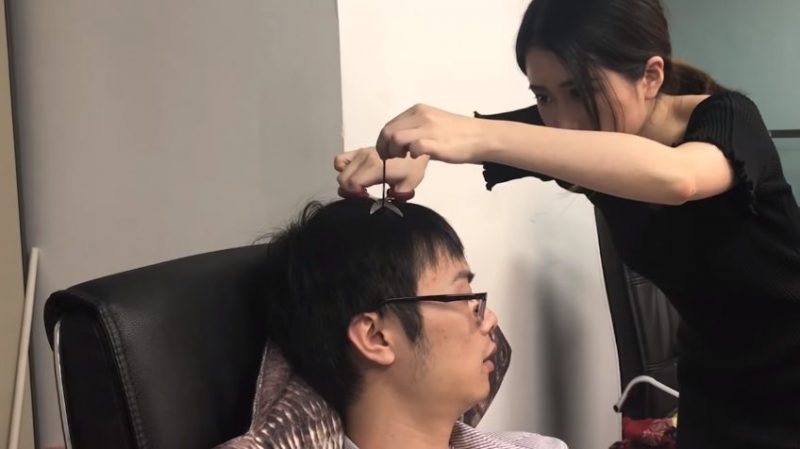 To complete her eye work, she cut some hair from a sleeping coworker and somehow turned them into fake lashes!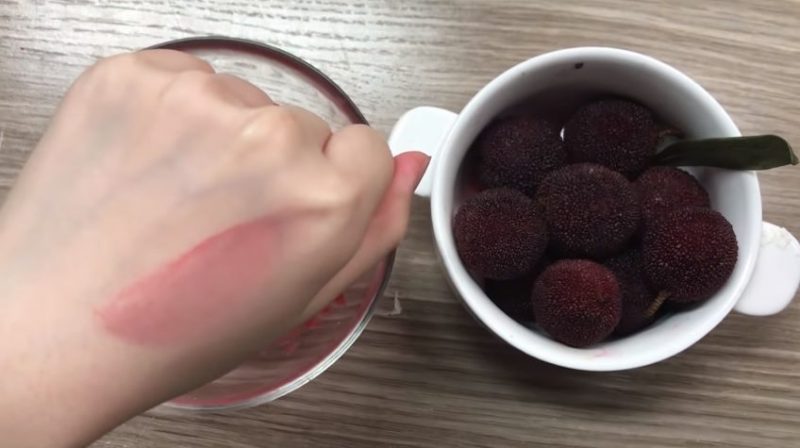 Ms. Yeah then mixed arbutus, tomato sauce and some flour to make blush and a convenient lipstick.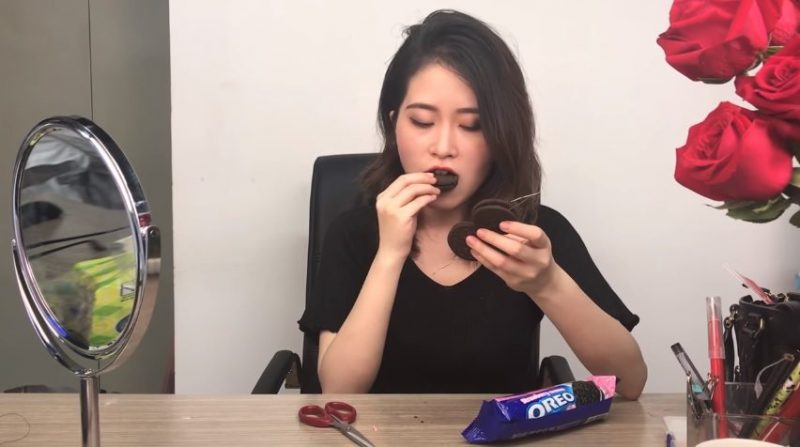 She finished her look by turning Oreos into dangling earrings and some wire as a necklace. She curled her hair, too!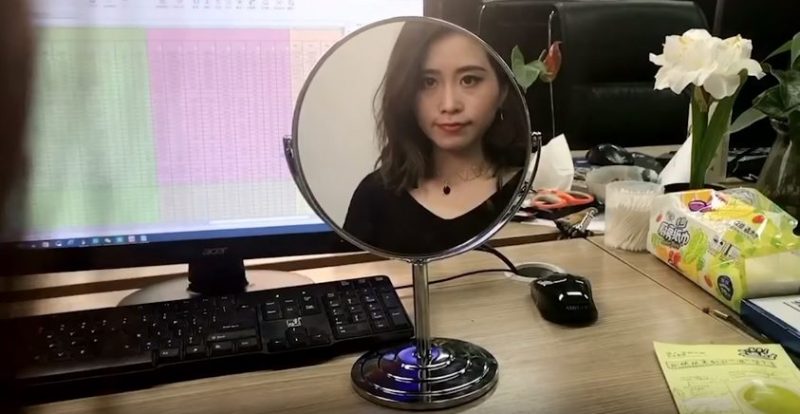 Voila!
Many netizens were impressed with Ms. Yeah's skills, but some also expressed concern over safety (via Facebook):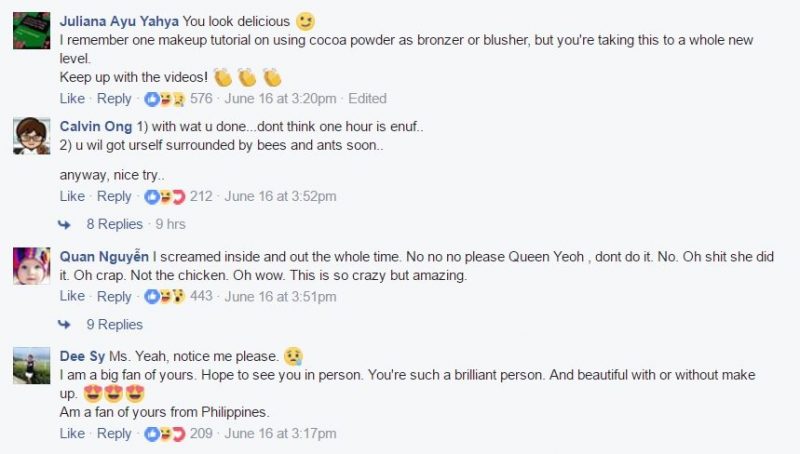 Whatever Ms. Yeah comes up with next, we can all agree that her office is truly a lucky place.
Watch the whole thing below: