A university in central China shelled out more than $1.5 million on luxury cars that welcomed its freshmen students last week.
Wuchang Polytechnic College, located in Hubei province, bought 20 luxury cars for 10 million yuan ($1.54 million) and displayed them on campus, grabbing plenty of attention.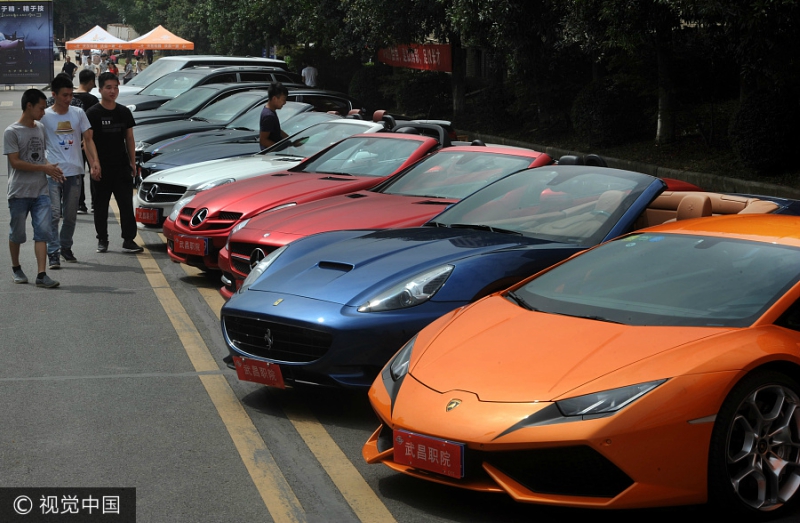 The vehicles, some of which are Ferrari, Maserati and Porsche, are to be used for field training of freshmen students enrolled in the so-called "luxury cars class," China Daily reported.
Eighty students were admitted to the class, which really is about "vehicle detection and auto maintenance," and they will be asked to literally strip the cars apart.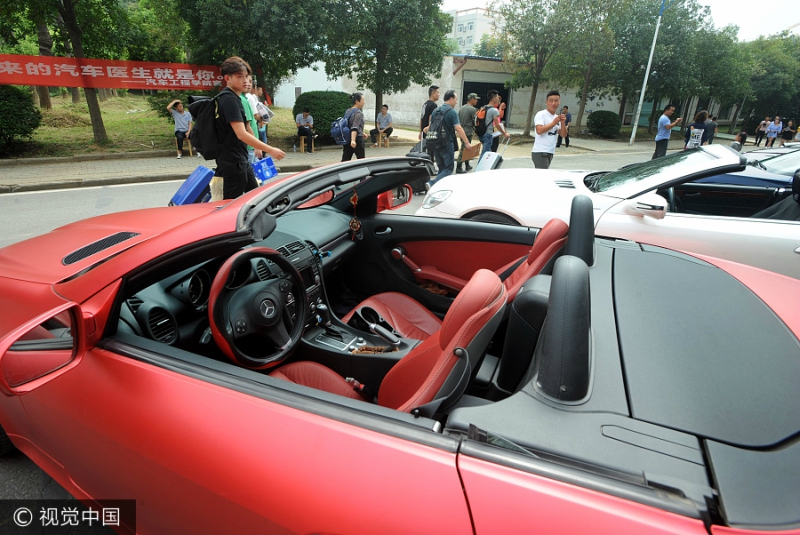 "Students can have in-depth knowledge of the engine and installed devices by dismantling and assembling the vehicle parts," said Liu Yuanjin, who teaches the class. "Vehicle detection and breakdown services do require strong knowledge, so the college has built a 4,600-square-meter training centre for high-end car brands to enhance their skills."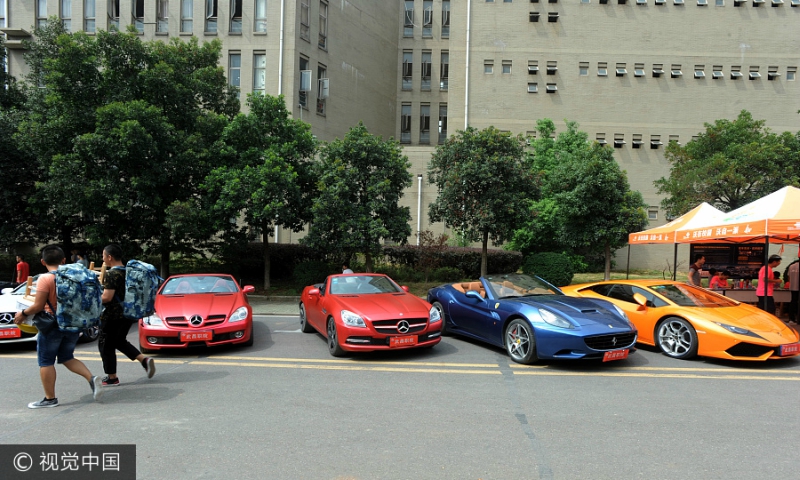 For obvious reasons, students majoring in other studies have easily become jealous.
"Do I still have the chance to change my course to repair cars?" the South China Morning Post quoted Huang Chengcheng, an urban engineering major, as saying.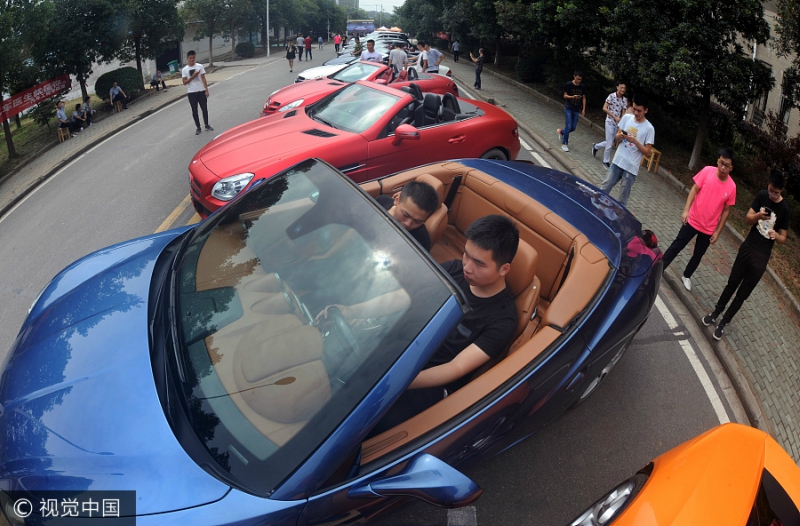 This is the second year that the class — whose pilot students received job offers from local top car services suppliers — is being held.
Photos via China Daily / VCG