Chinese state media released a four-minute "James Pond" parody video mocking the CIA and MI6 after the head of the U.K. intelligence agency called China its "single greatest priority." 
The parody, which was posted to Twitter by Chinese state media agency China Xinhua News following M16 Chief Richard Moore's announcement, features "James Pond" in lieu of famous fictional MI6 spy James Bond. The short video's title, "No Time to Die Laughing," references the most recent film in the franchise, "No Time to Die," which was released in the U.S. in October 2021. 
In the spoof, two secret agents from the MI6 and CIA, "agent 0.07" and "agent 0.06" meet at what looks like an old British countryside estate. The two discuss Chinese propaganda and international espionage before realizing they are actually discussing the United States.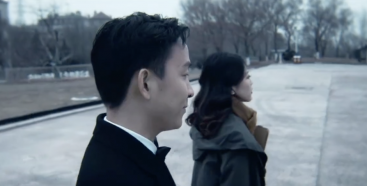 The head of MI6, Richard Moore, responded to the video with a tweet, writing "Thank you for your interest (and the unexpected free publicity)" and included a link to the speech that originally sparked the entire exchange. 
Feature Image via Xinhua News