A soldier in China valiantly saved two people trapped inside a crashed car by breaking its windshield using his bare hands.
The white car crashed on a highway in Hebei province, northern China, on Nov. 29, according to the YanZhao Evening Post.
The 4×4 vehicle flipped on its side and consequently trapped two men inside. It was smoking and gasoline was leaking when onlookers arrived.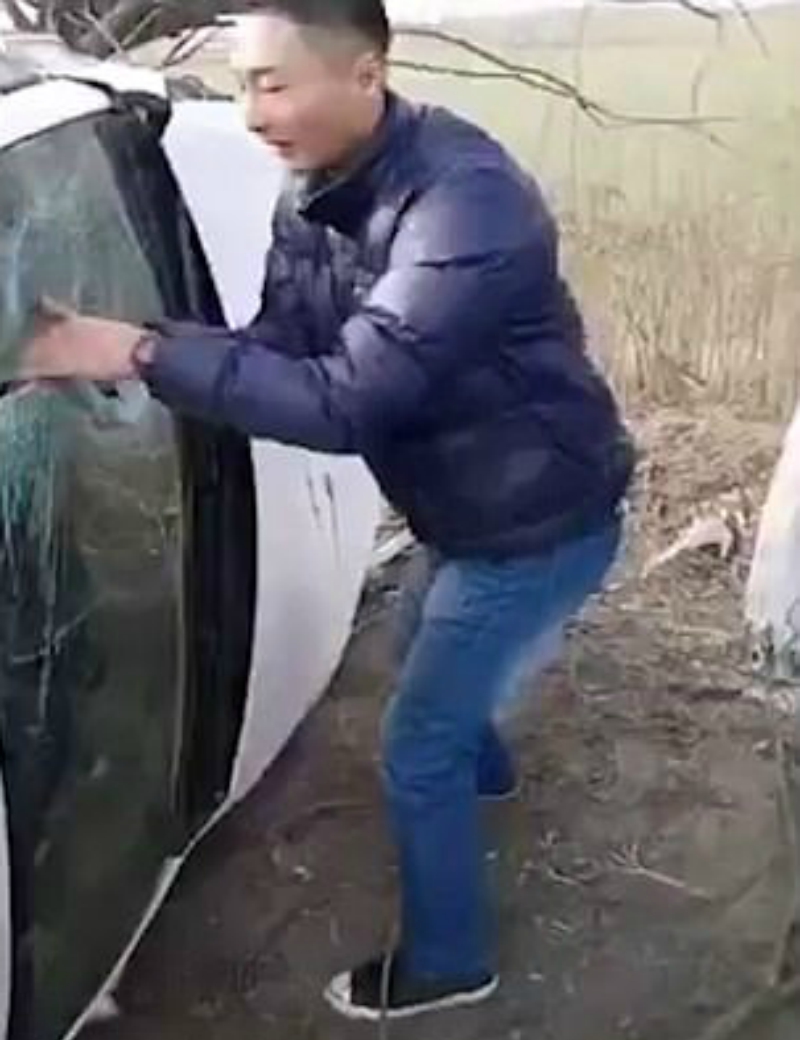 Among them was the soldier, identified as Ma Jun-dong, 26, who first smashed the windshield with a stone.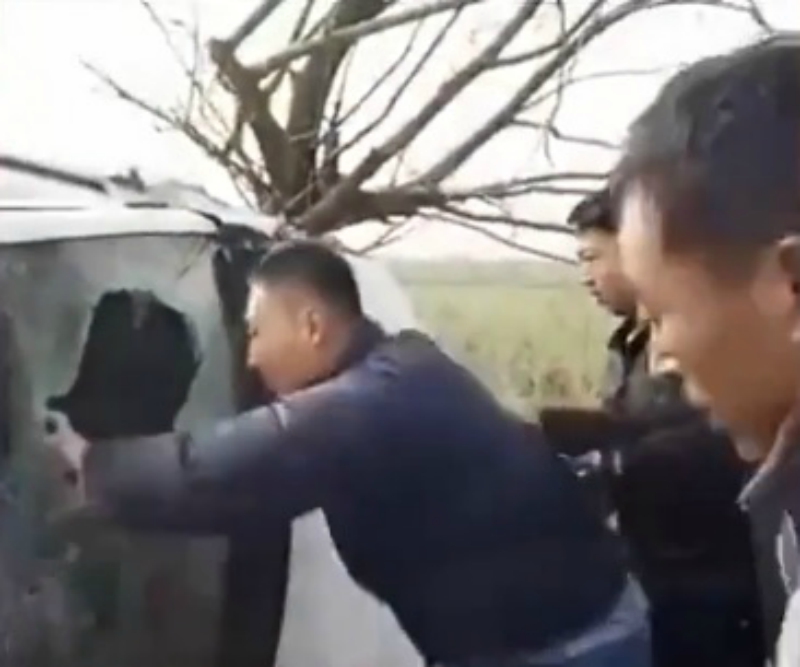 He then tore the cracked glass before dragging the pair out of the car.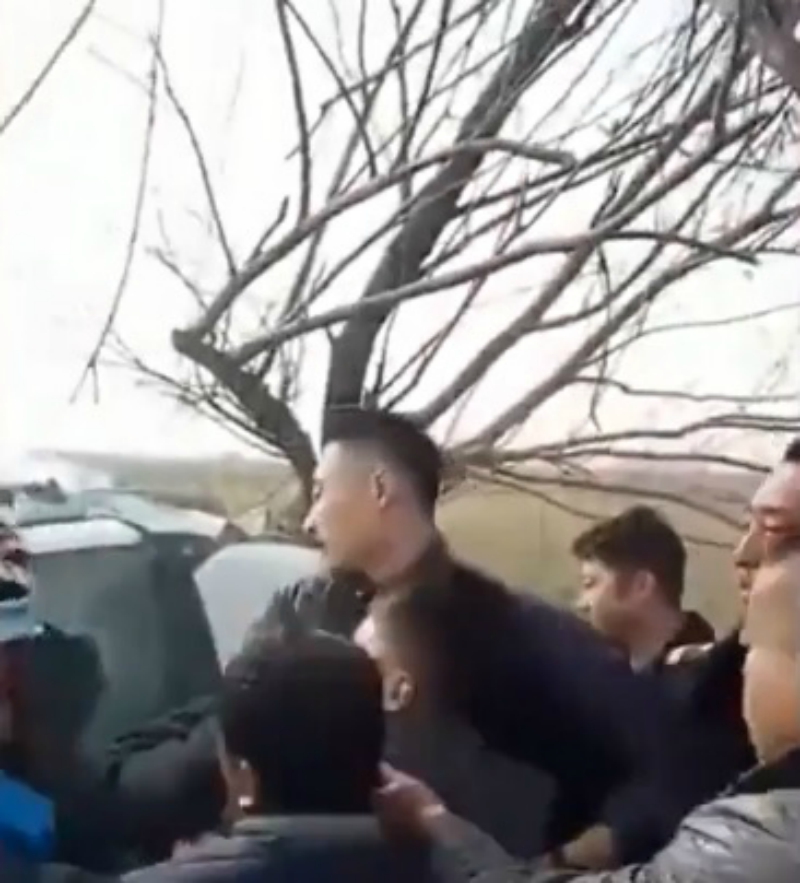 Others can be seen assisting Ma with the rescue. The soldier sustained wounds on his hands.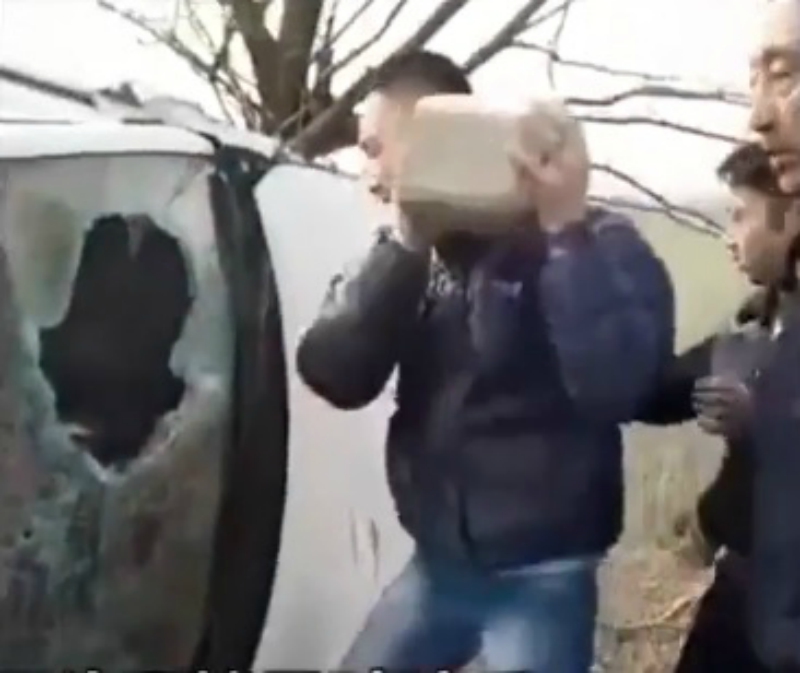 Footage of the Good Samaritan's actions have since gone viral on social media, with many praising him for his life-saving deed.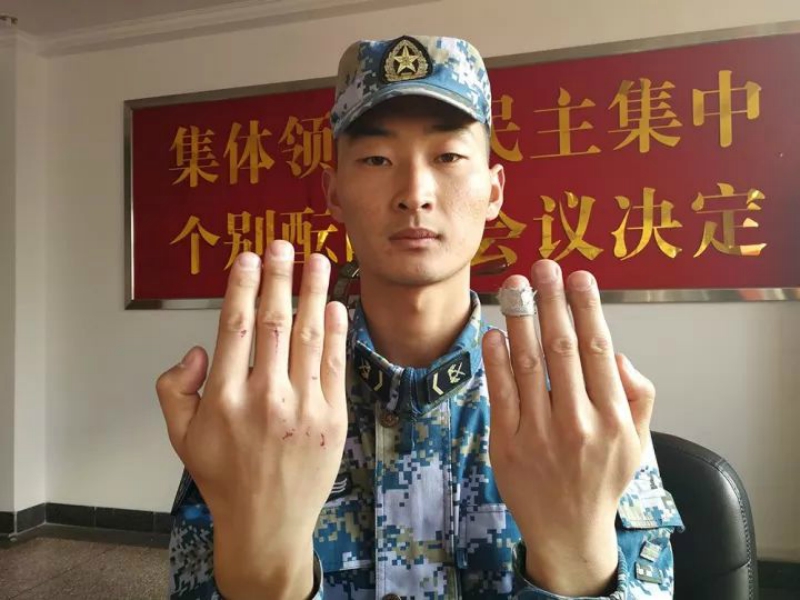 According to China Youth Daily, netizens commented:
"This young man is a good example!"
"The most handsome young man in town!"
"I want to marry him!"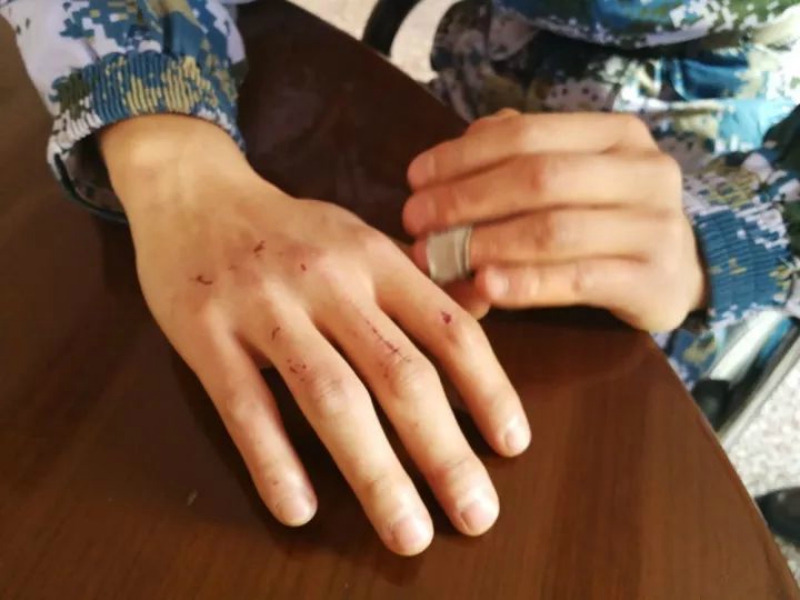 Ma was reportedly born to a military family and dreamed of becoming a soldier. He graduated from Xi'an University of Finance and Economics before joining the army.
Watch the rescue scene below:
Ma's photos via 当代海军 / Sina News