To satisfy young Chinese viewers' appetite for reality TV shows, local producers in China have been making their own programs as well as adaptations of popular foreign shows.
One new local reality show has captured many people's attention online for its suspicious similarity to Netflix's "Queer Eye."
It contains all of the trappings of the hit makeover show with just one glaring difference: there is no openly gay Fab Five.
"You Are So Beautiful," which premiered on state-owned streaming service Mango TV last month, is also headlined by five experts but none of them are openly gay.
The five experts on the Chinese show also focus on individual makeover tasks such as fashion, grooming, food, home design and lifestyle, Inkstone reports.
In the first three episodes that have aired so far, there were no efforts on promoting LGBTQ acceptance, a theme which "Queer Eye" advocates.
This should come as no surprise as discussions of LGBTQ matters are generally censored in Chinese media.
While "Queer Eye" has not been officially released in mainland China, the show's Fab Five is still well-known to people who are able to watch the show via non-traditional means.
Chinese "Queer Eye" fans have been berating the Chinese show online, accusing Mango TV of plagiarizing the original show.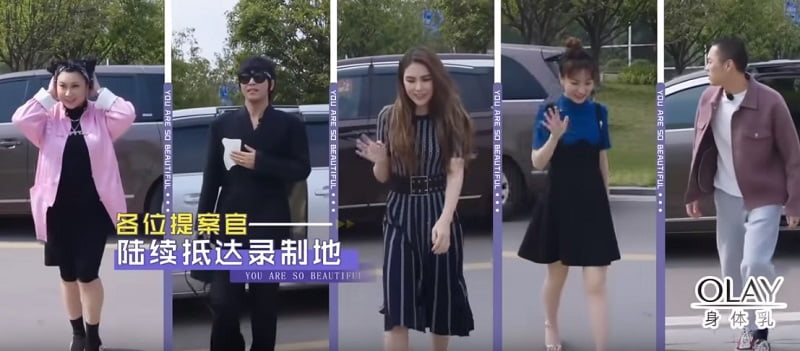 "One question: have you paid for the copyright?" one Weibo user commented.
Meanwhile, many also took issue with the Chinese version's decision to remove the gay themes.
"Queer Eye is telling us how to live better, but 'You are so Beautiful' is reinforcing our existing biases and telling everyone to live a life that can be accepted by the public," a fan wrote on local review site Douban.
Despite the criticisms, the new show has already won over many local fans and regular viewers. According to the viewers, they found the stories of regular people featured in the show to be very relatable.
In fact, the first two episodes of "You Are So Beautiful" on Mango TV's streaming page have reportedly been viewed 60 million and 58 million times, respectively.
Feature Image via MGTV Life Style Channel and @queereye