An online seller, believed to be from China, took his sale to the next level by rocking some beautiful dresses for a customer who asked for "real" photos of his collection.
The photos of the evening gowns were originally posted to a closed Facebook group called ALIEXPRESS AND EBAY LOVERS by a user named Andreea Patriche, who said, "That moment when you ask the Chinese seller real pictures."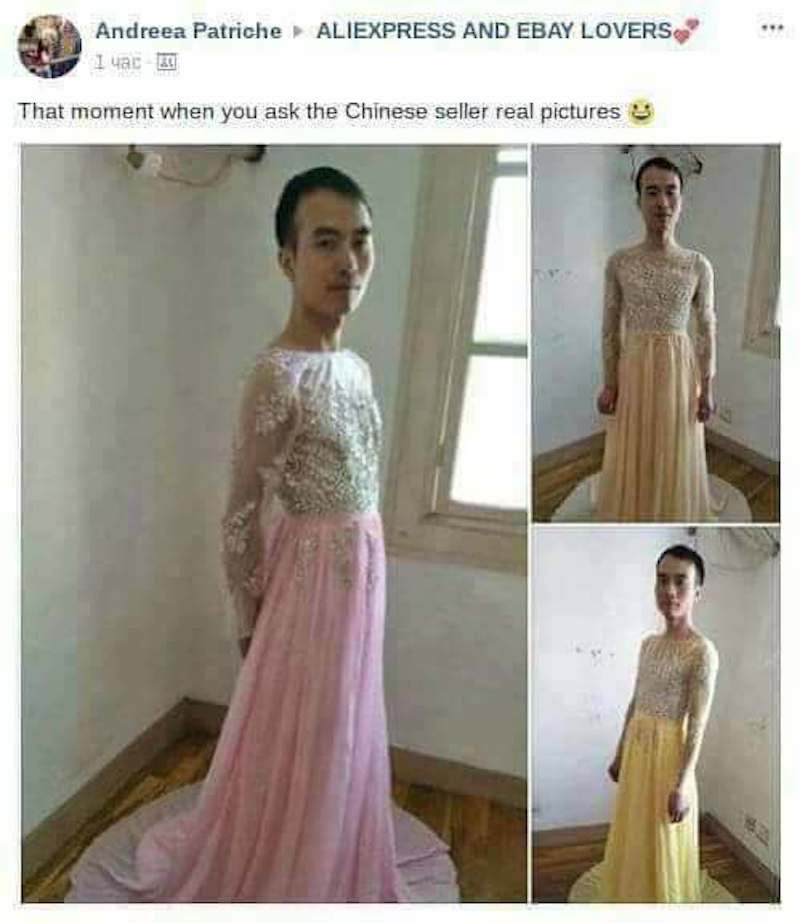 She was shocked when the male seller, only known by his AliExpress username Shop739960 Store, modeled the sparkly backless Gidion dresses, which are shipped from China and cost from just $101, Daily Mail reported.
Made from polyester, spandex and synthetic leather material, the dresses can be customized to several colors including pink, orange, yellow, peach and purple. Sizes start from 2 to 20 in the U.S.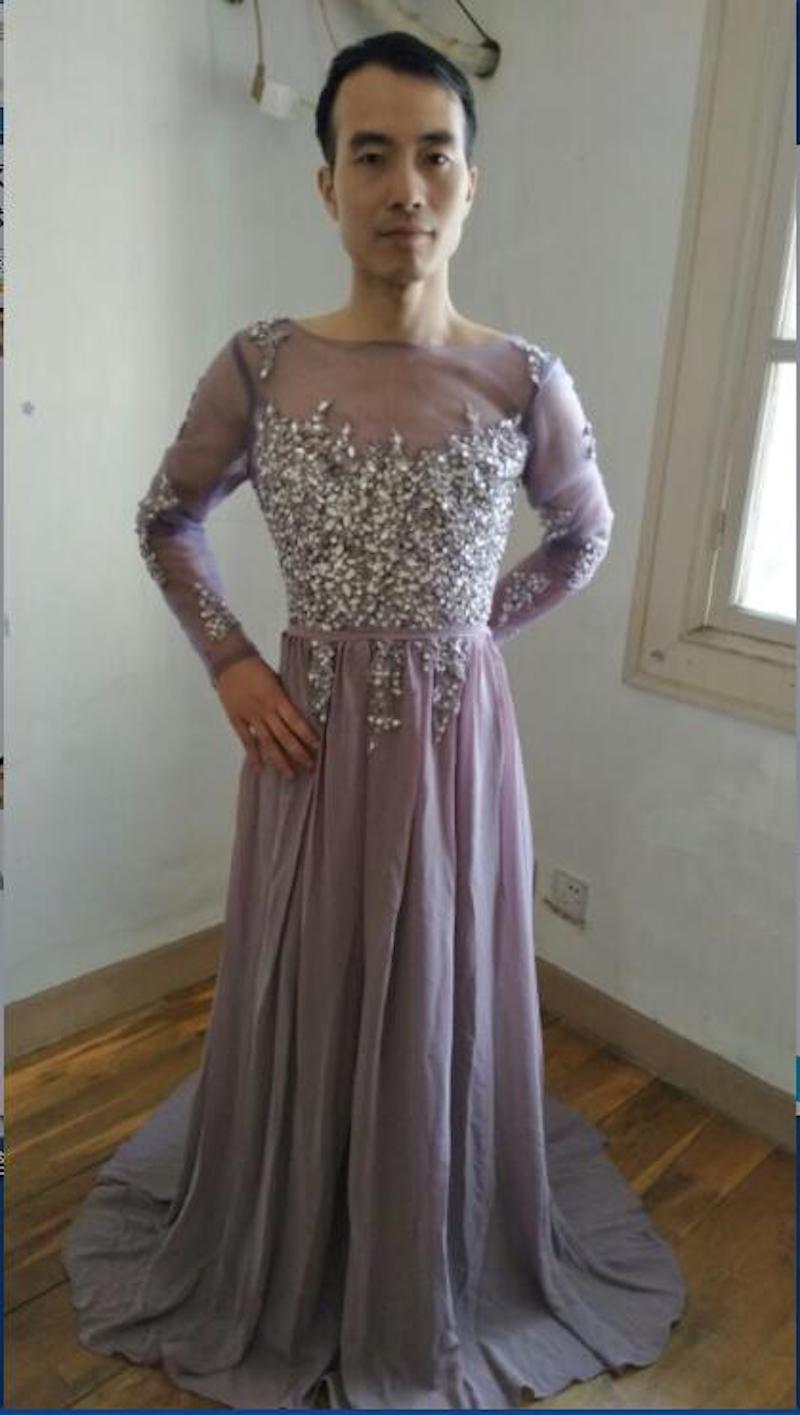 According to the AliExpress page, the Shop739960 describes it as a 2016 long sleeve applique formal evening dress with an A-Line silhouette.
Unfortunately, it appears that the item is no longer available, but the seller went viral after his photos recently surfaced on Reddit where it received hundreds of comments, with Redditors giving him praise and calling him a "Disney princess".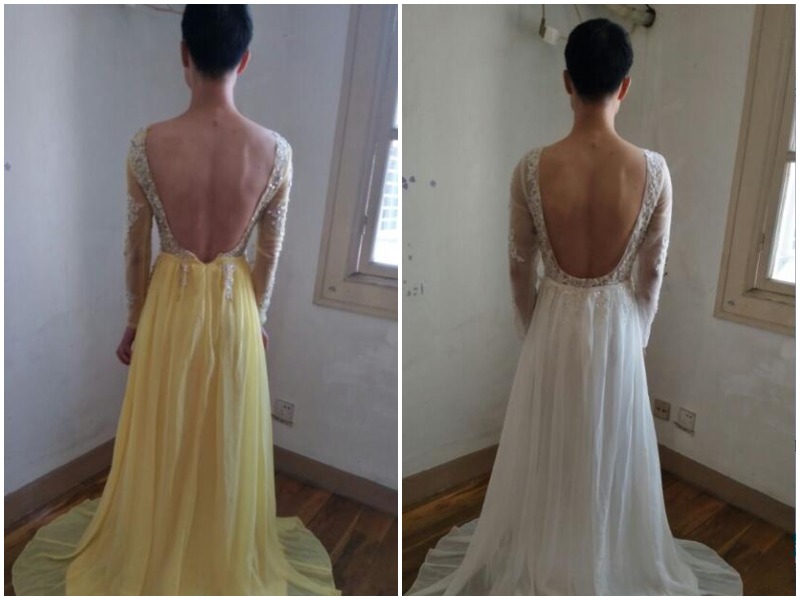 "Perhaps it's dedication, or perhaps he likes wearing the dresses (no judgement from me)," one user wrote.
"Hey, 2018. Let a dude wear some dresses. And he's smiling in the orange one, whatever dress makes a dude smile is the dress that looks the best on a dude," another commented.
Evening dresses aren't the only types Shop739960 has in his line of products. He sells formal prom dresses in mermaid ruffles and more tulle.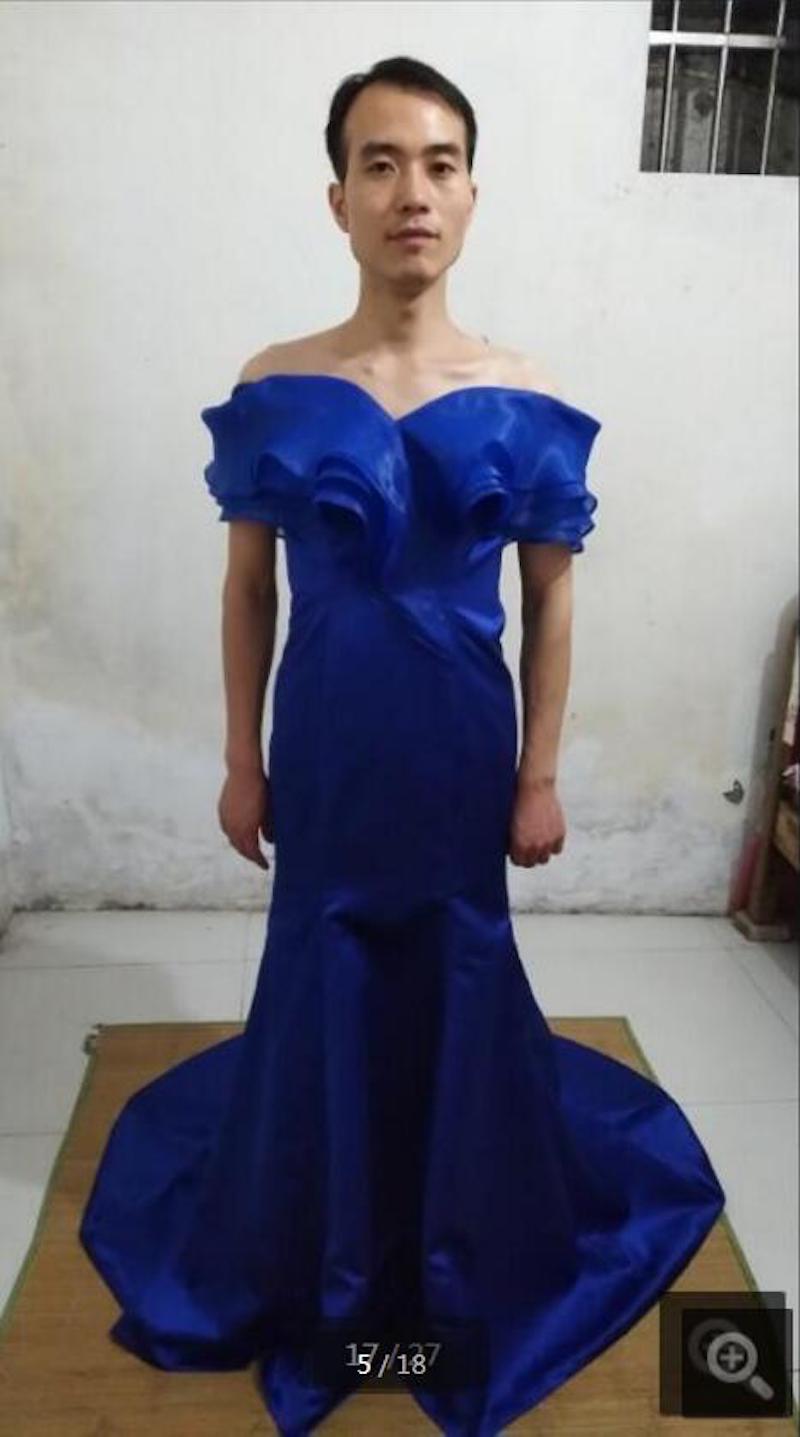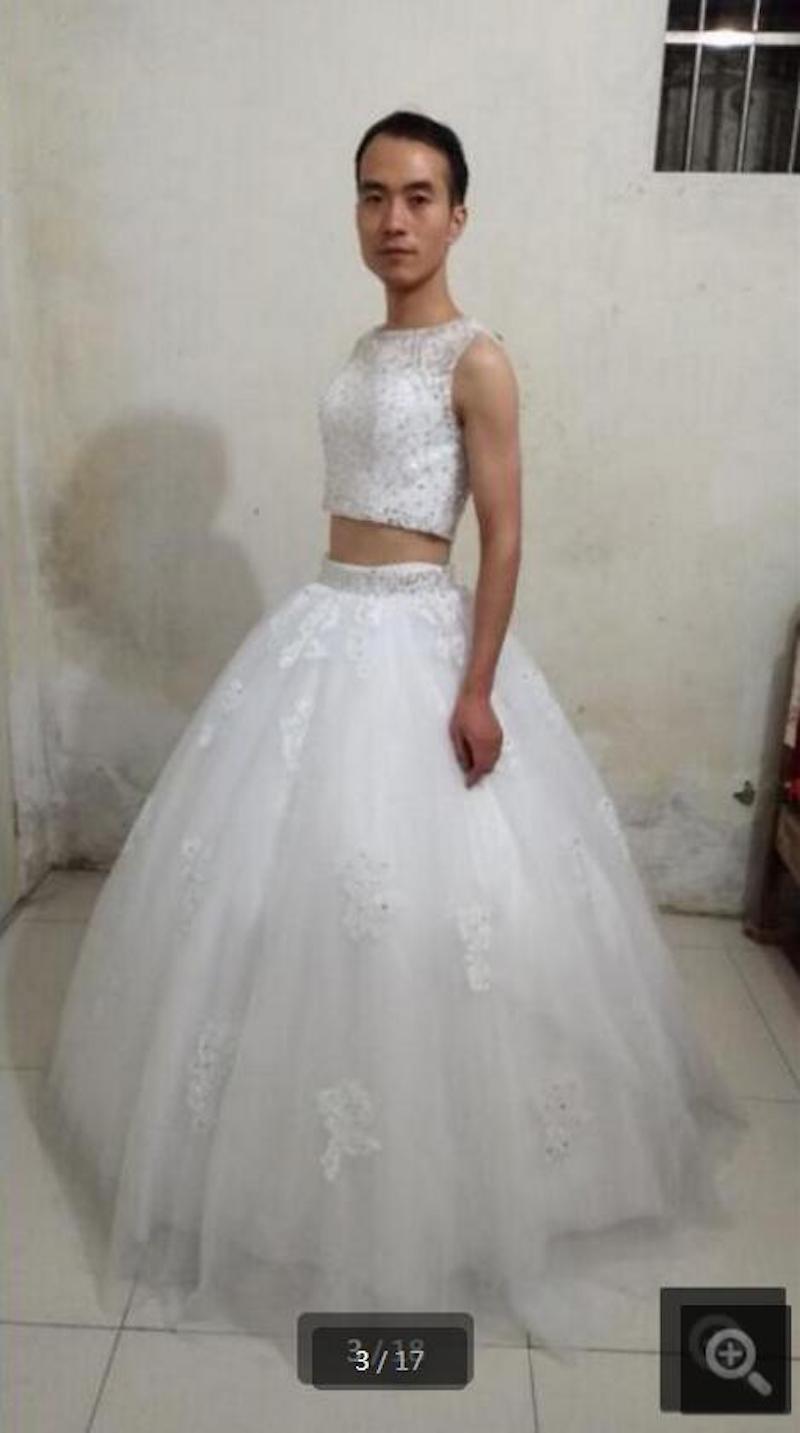 Some have longer trains in the back.