A Chinese firm has unveiled an improved version of their "smart farm" which enables the growth of more vegetables without soil or natural sunlight in an automated environment.
Currently utilized in many parts of the world, the technology of controlled-environment agriculture via indoor farming is being improved upon by a company in Anxi, Fujian Province, called Sanan Sino-Science in hopes of setting the course for the future of agriculture in China.
The firm unveiled its most recent expansion project last Friday, featuring a high-tech indoor farm that has been in development for about two years, MailOnline reports.
The farm, which covers a 5,000-square-meter (53,819-square-foot) indoor space, produces eight to ten metric tons of vegetables daily while requiring only four staff members to manage it. Conventional farmlands would require about 300 farmers to produce the equivalent amount which can feed almost 36,000 people.
Equipped with advanced autonomous technology, the facilities grow vegetables and herbs in multilevel cultivation beds of hydroponic solutions in a controlled environment.
The smart farming method involves a strict system that regulates temperature, water source, humidity, nutrients and LEDs that replace sunlight in a confined indoor space. Such regulations allow the firm to significantly save on water, granting each plant only the right amount it needs.
Sanan Sino-Science's first generation indoor farm is claimed to be the world's largest vertical farming complex, covering an area of 1 hectare (2.47 acres).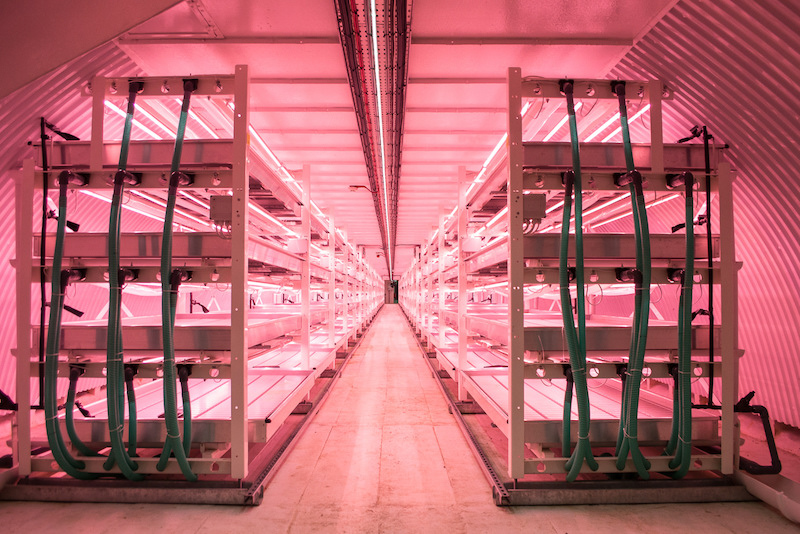 "Compared with our first generation smart farm, this new plant yields even more effective results while reducing labor and environmental costs," Sanan Sino-Science CEO Zhan Zhuo was quoted as saying.
Zhan explained that their revolutionary technique "maximizes the plant's growth potential while maintaining a sustainable and continuous growth cycle."
While vegetables in a conventional farm need about 40 to 60 days to reach maturity depending on weather condition, Sanan Sino-Science's "vegetable factory" allows the harvesting of smaller-sized varieties in just 18 days and larger vegetables just between 33 and 35 days.
"This farming method is particularly beneficial in challenging environments such as deserts, mountainside towns, or in cities where labor comes at a high cost," Zhan said.
Zhan claims that the smart factory can produce 3,000 to 3,500 metric tons of vegetables annually at full capacity.
The company plans to improve its farms by installing AI technology to be able to record and analyze growth data via sensors to identify the optimal growing condition for each specific kind of vegetable.
Vegetables produced from the high-tech farms are shipped to the rest of Fujian Province and Shanghai in supermarkets and high-class restaurants at around 30 yuan ($4.50) to 36 ($5.50) yuan per kilogram (2.2 pounds). These high-tech grown vegetables cost more than regular vegetables which are sold at a wholesale price of 2.85 yuan ($.50) per kilo in China.
Zhan, who expressed the company's interest in bringing the concept of "produce locally, sold locally" to different cities worldwide, says their technologies have been shared with countries such as the U.S., Japan, and Singapore.
Featured Image via YouTube / Ruptly