A girl in northeastern China suffered from a graphic injury after getting her head caught between a handrail and a wall while riding an escalator. 
The incident took place at a shopping mall in Liaoyang, Liaoning Province, according to Eastday.
In a surveillance video, the girl ascending the escalator can be seen peering down from the handrail on her left side.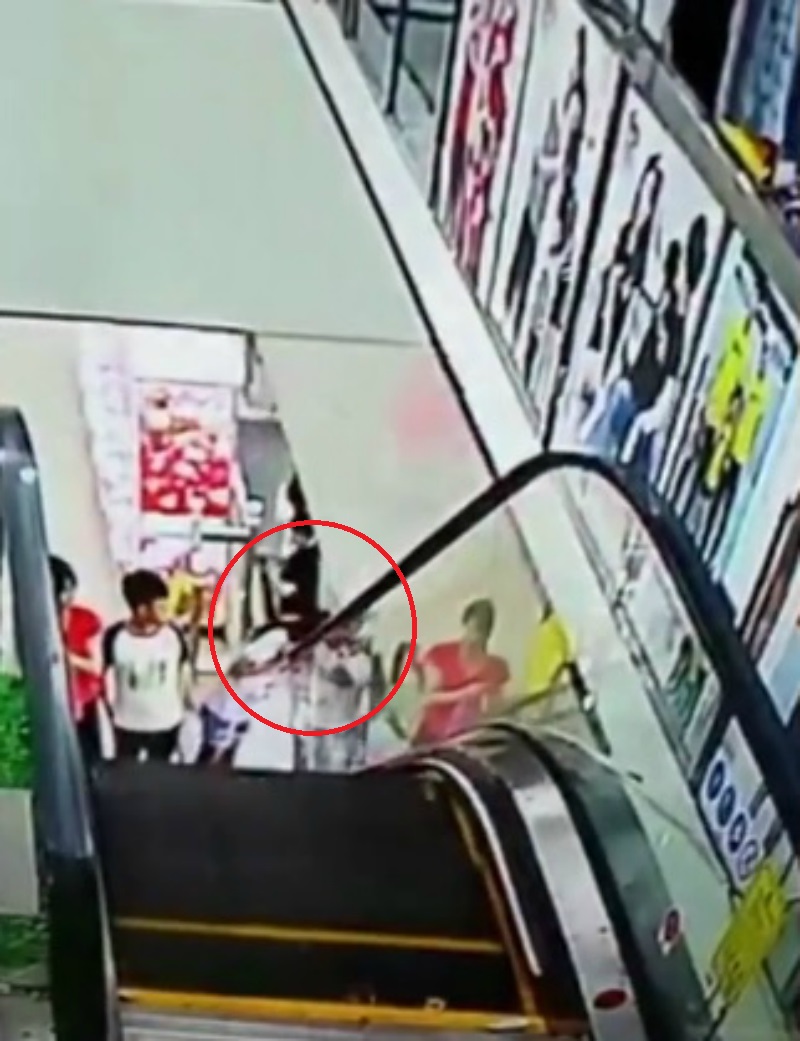 Sadly, she did not notice the wall above and struck her head against it upon impact.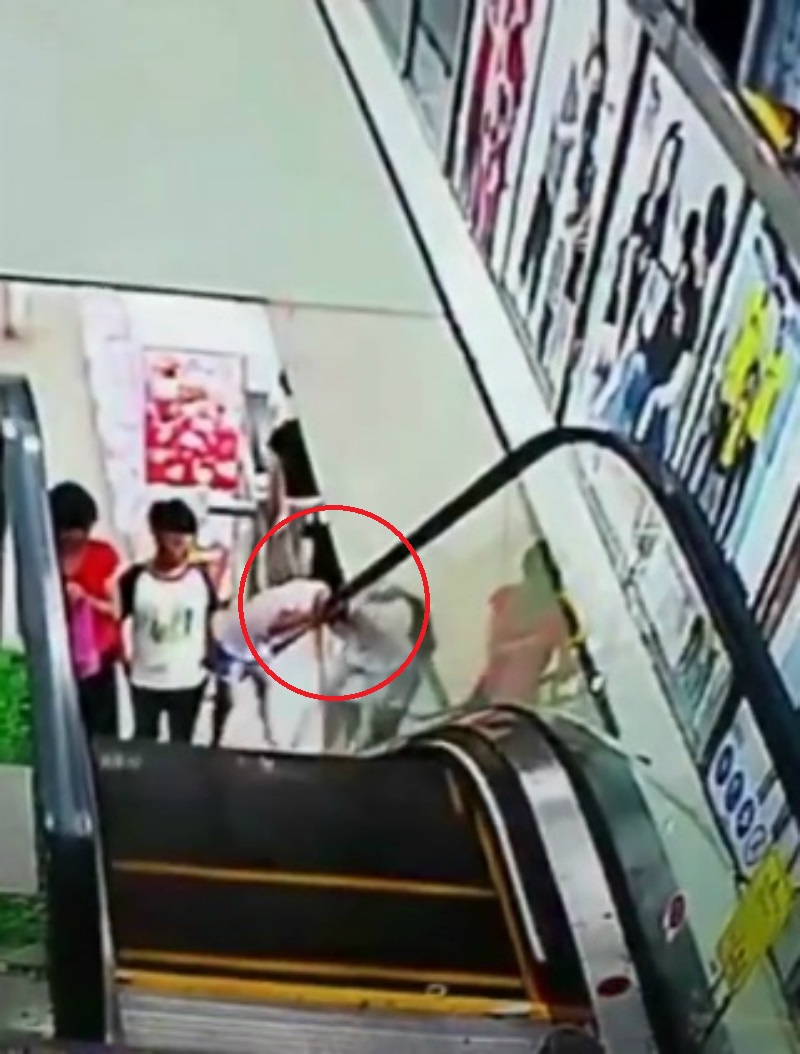 A pair — presumably a mother and son — riding the escalator ahead of the girl rushed in shock after witnessing her ordeal.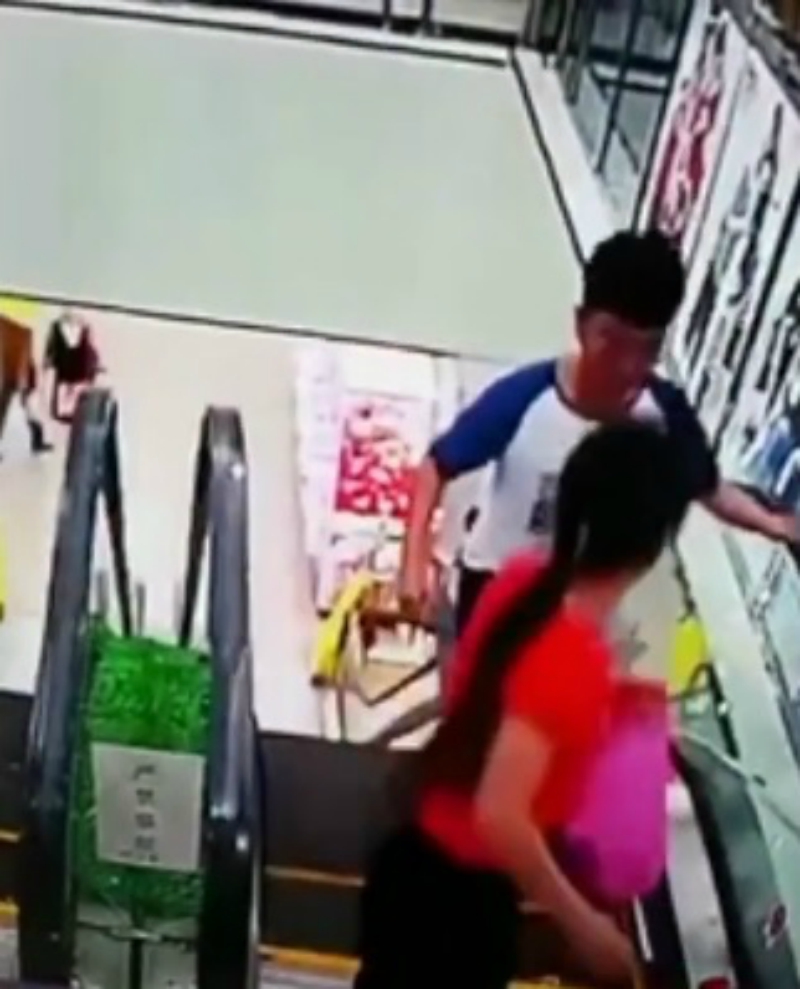 Fortunately, the girl managed to flick herself out of danger.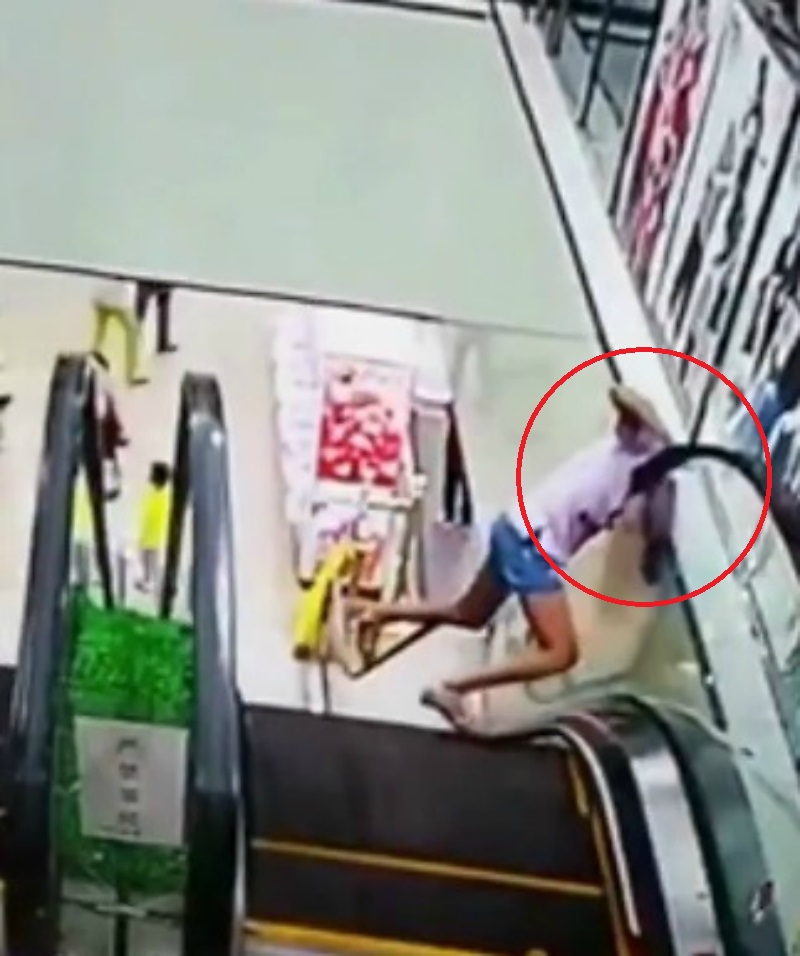 She emerged crying out in pain while holding her bleeding head.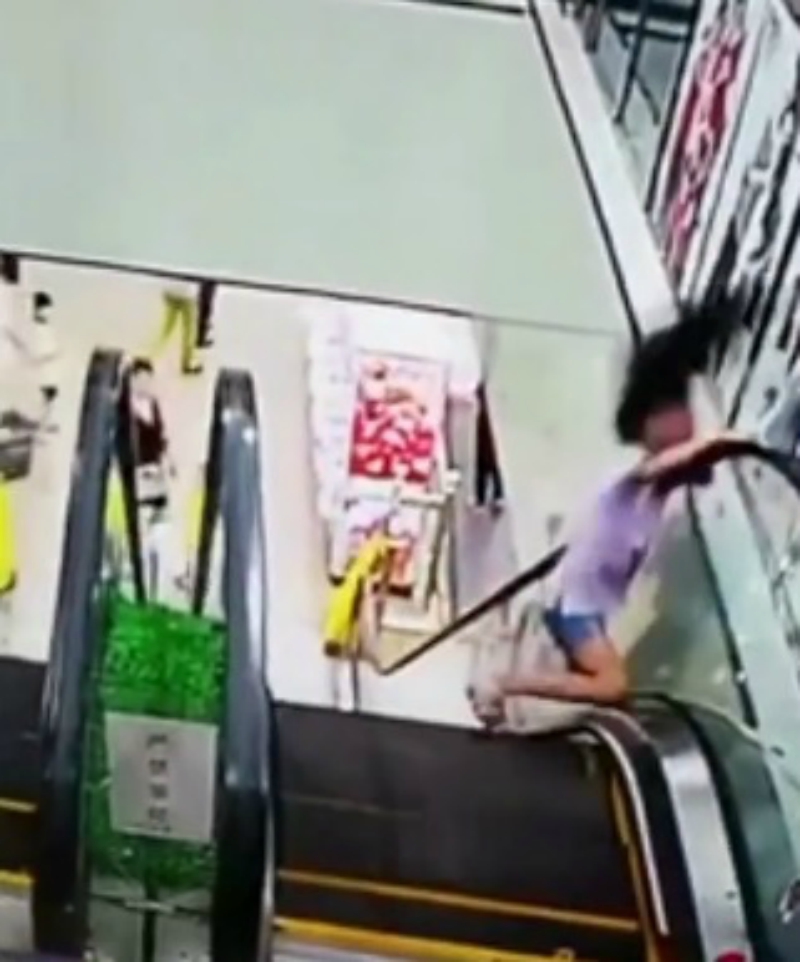 The few seconds of unimaginable agony reportedly resulted in injuries to her right ear.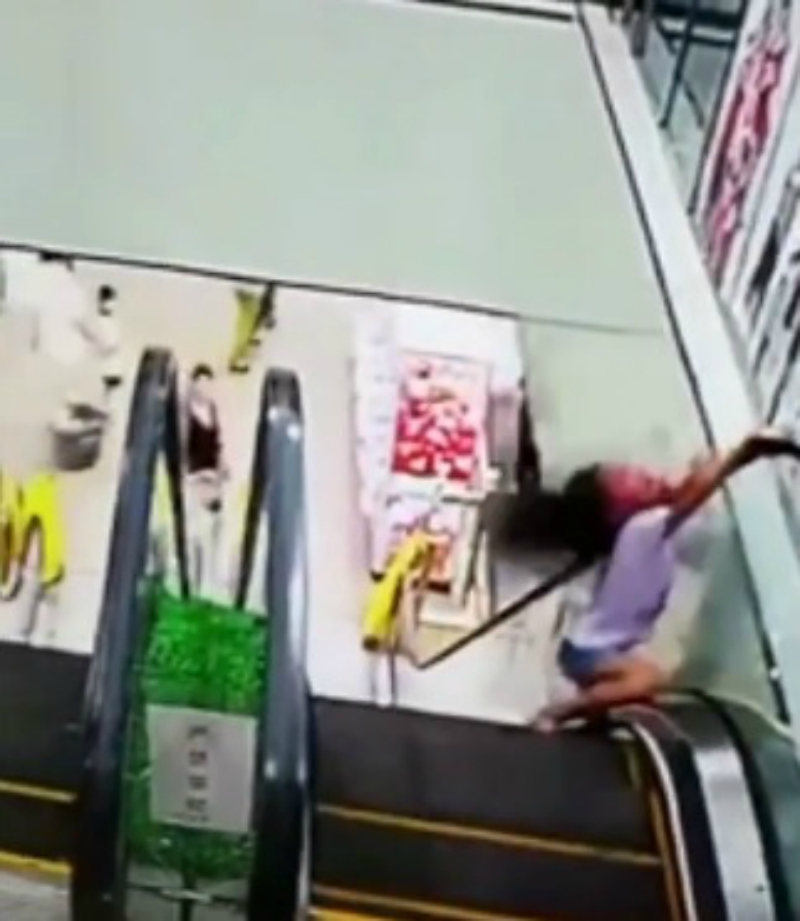 In photos that emerged on Chinese social media, the girl can be seen covering the right side of her head.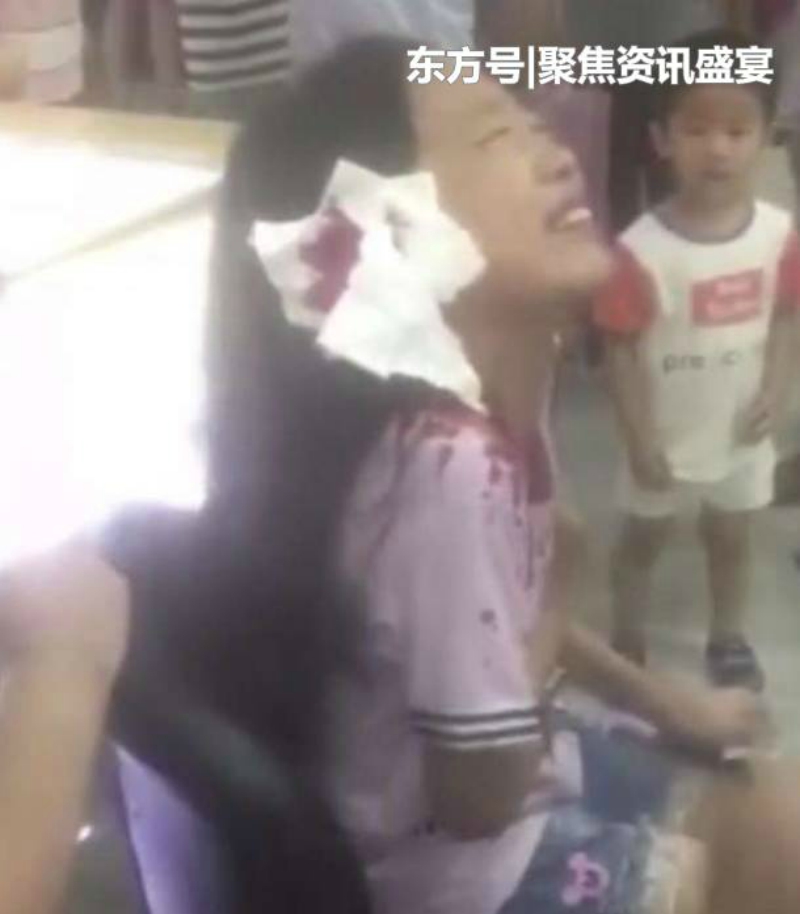 She has not been identified and it is unknown whether she received medical treatment following the incident.