A 54-year-old farmer from Heihe, Heilongjiang Province, China has come up with an incredibly weird, but equally amusing creation: a manned vehicle in the shape of a crab.
The eight-legged vehicle, which is 39 inches tall and 47 inches in width and length, was the creation of farmer Fu Zhenlin. It can carry one person weighing no more than 220 pounds (100 kilograms).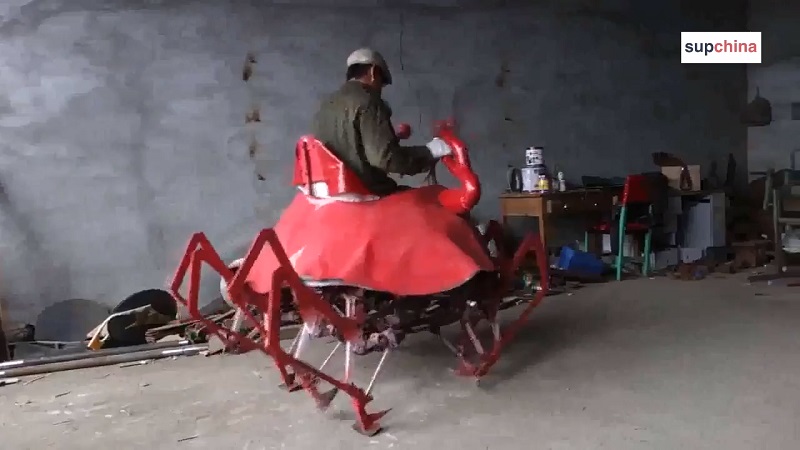 Fu intended for the vehicle to bring enjoyable experiences to riders, according to SupChina. But it can also be an exercise given how hard it is to operate.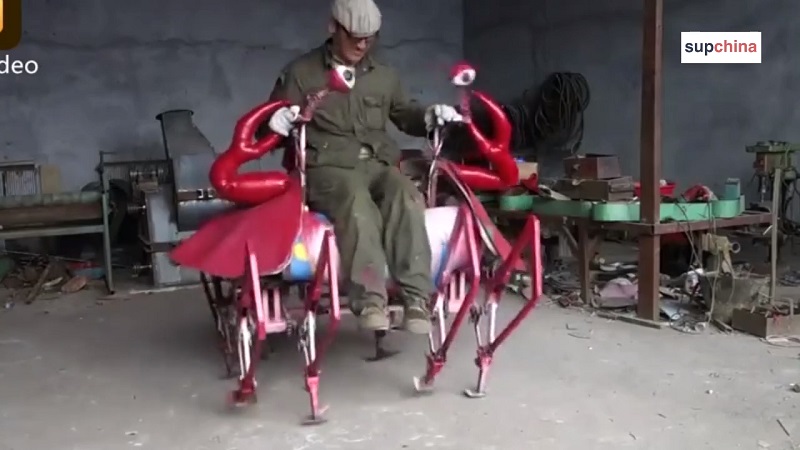 This is not the first time Fu has created something ridiculous yet entertaining.
Last year, he also made a four-legged dog that can be used as a sled dog, which reportedly received a national patent.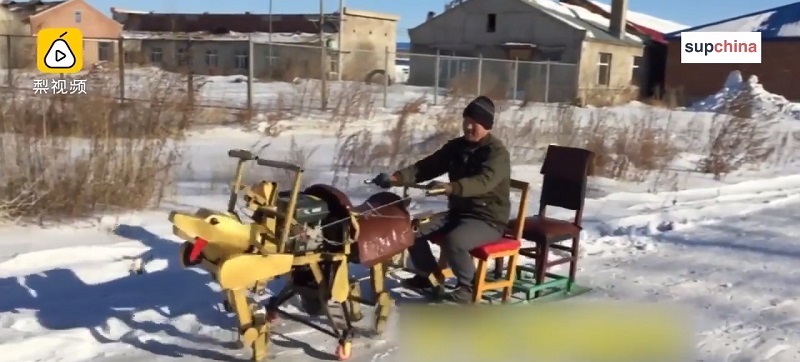 Chinese amateur inventors are slowly showing their amazing creations to the world.
Last month, a man was pulled over by the police after he took his homemade robot out for a spin in suburban Beijing.
Images via YouTube / SupChina