In response to a warning made by authorities against the so-called "crisis in Chinese masculinity," a teacher founded the Real Man Training Club, a Chinese boot camp that teaches boys to become alpha males.
In the boot camp, coach Tang Haiyan places the young men in various masculine activities to reportedly combat the perceived influence of "effeminate idols" on China's male youth, reports the Los Angeles Times.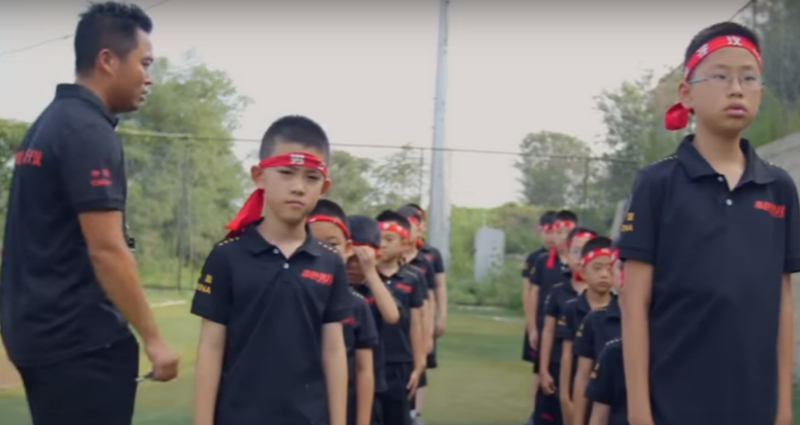 Wearing headbands that say "Real Man" and shirts printed with slogans "Power Leader" and "Anything is Possible," participants aged 7 to 12 engage in exercises that involve beating their chests and shouting chants.
During an early morning run in 14-degree weather, the boys and their coaches shout exchanges, "One, two, three! Who's the best? We are! Who are we? We are real men!"
The club's program also tasks the boys to engage in other "manly" activities such as football, wrestling, and hiking.
Founded in 2012, the Real Man Training Club currently boasts over 2,000 members.
Young men in China have been criticized by the state-run media for bleaching their hair, wearing fashionable outfits and imitating K-pop stars' makeup.
In earlier reports, these media platforms have dubbed both foreign and local pop stars as "sissy pants" and "fresh young meat."
The reports further claim that the effeminacy of Chinese actors makes China look weak as these celebrities allegedly reflect the nation's identity.
"If you are promoting these effeminate figures, it's a calamity for our country," Tang was quoted as saying.
A few years ago, a TV program showing the band F4 to students sparked concerns over the perceived effects of effeminate idols on boy's masculinity in China.
Parents reportedly blamed the Education Ministry for holding up such role models for their children. The state-run media has since warned against the culture's "sick" and "decadent" decline.
Featured image via Youtube/CNA Insider