A prominent Chinese blogger is getting heat on social media after posting antagonistic views on the English language.
Hua Qianfang, known for his books "Our Armageddon" and "Our Journey is the Ocean of Stars," wrote that English is "a trash skill for most Chinese that wastes countless energy and money and has cost children their childhoods," the South China Morning Post reported.
Hua made his comments on Weibo on Sunday, referring to the fact that the language has been part of China's curriculum from primary schools since the 1990s. At present, many employers require it as a skill.
"Those who defend learning English are nothing more than industry practitioners and some ideologically self-dwarfing slaves," the 41-year-old added. "A professional translation team can solve the issue of [understanding] English-language materials or Wikipedia. There is no need for all to blindly learn [it]."

Hua, who boasts over 1.5 million followers on the platform, drew a wave of angry comments — including one from Wang Sicong, son of real estate tycoon Wang Jianlin.
"In the year 2019, there are still dumba**es who have never left China?" wrote Wang, who has studied abroad himself, according to Shanghaiist.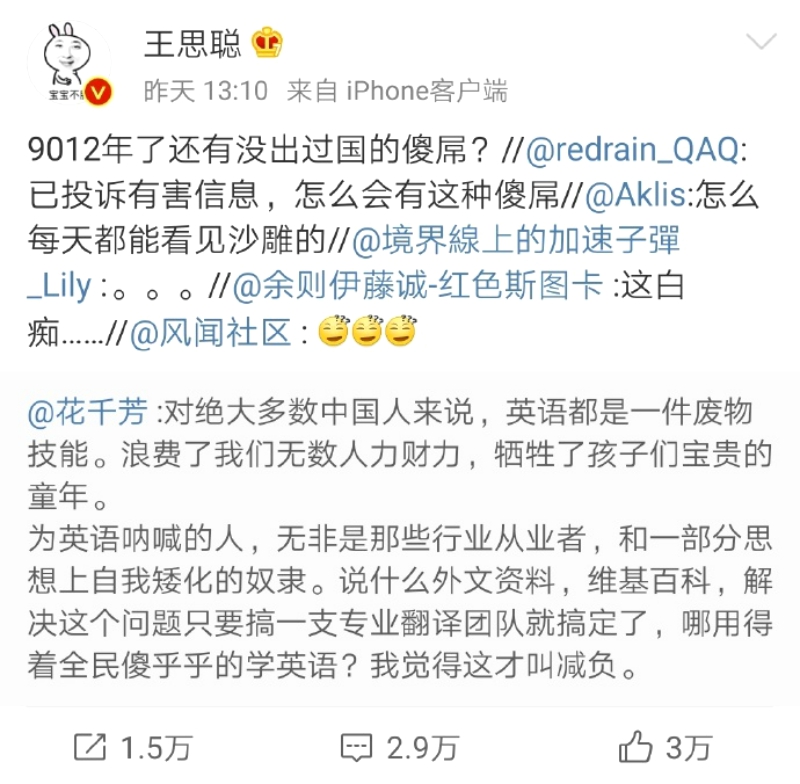 Others slammed the blogger for being an "uncultured, nationalistic idiot."
"What's wrong with learning more about the world?"
"How am I supposed to shop online on foreign websites without English?"
"If you don't want your children learning English, that's fine. Just don't worry about the rest of us."
"We Chinese are not so arrogant as to think the English-speaking countries are not worth exploring."
"Chinese literature, mathematics, physics, and chemistry all aren't very practical, why not just lay down after you're born?"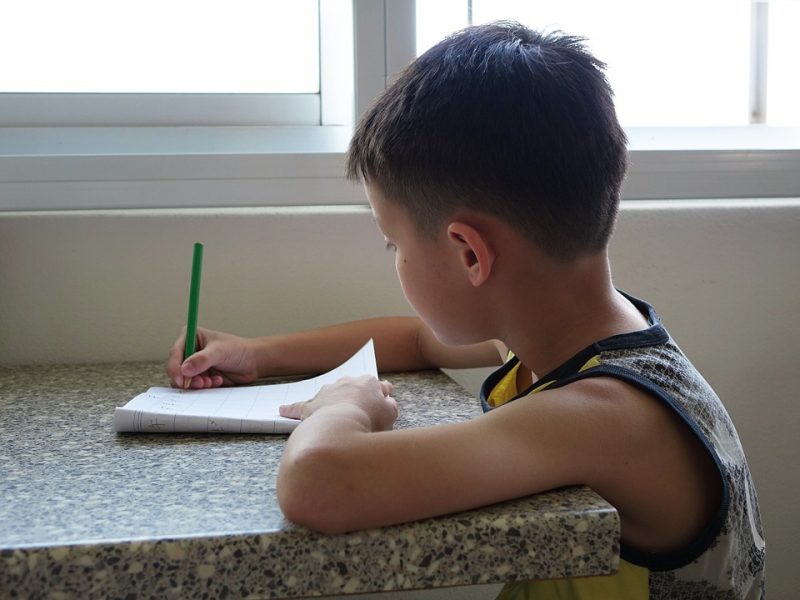 Hua, however, remains firm in his views amid the backlash, even demanding an apology from Wang.
"I asked Mr. Wang Sicong to apologize … I don't think I have made it clear: because you feel that you have money, you act so arrogant. What do you care so much about?"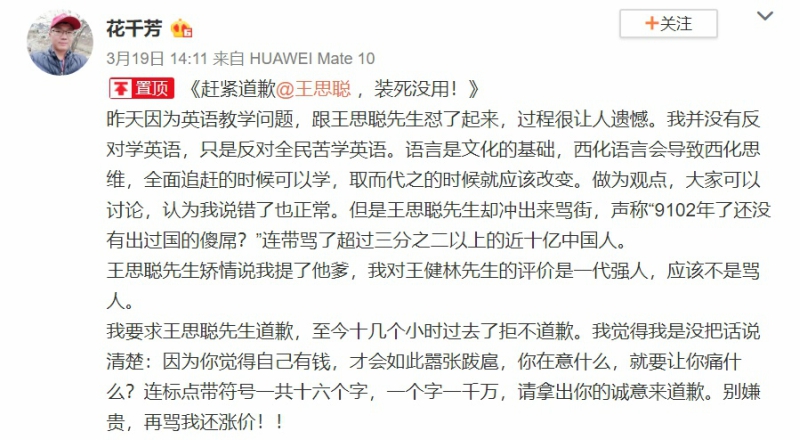 In the wake of the controversy, state newspaper China Youth Daily responded in favor of learning English, pointing out its importance in advancement.
"Learning English is essential for Chinese young people," wrote author Lin Ke, according to Sixth Tone. "Everyone needs to be clear about one thing: The purpose of learning English is not to jump through social hoops, but to advance your vision and thinking."
Still, the commentary affirmed that the burden of studying the language could be reduced, as primary school students currently spend a fifth of their time learning it.