He Xiangjian, China's sixth richest man and the 36th wealthiest man in the world, was abducted by five men inside his luxury villa in Foshan City, Guangdong Province.
Midea founder He Xiangjian was held hostage. Allegedly, at 17:33 on June 14, at Shunde Beijiao Junlan International Golf Living Village, A60.#China pic.twitter.com/tGSzhLAWdg

— The Underground Silk-Railroad Communique (@UndergroundSilk) June 14, 2020
The story: Five armed men entered the 77-year-old billionaire's luxury villa in Royal Orchid International Golf Villa on Sunday afternoon.
The intruders were carrying explosive devices, according to South China Morning Post.
The elderly billionaire was saved after his 55-year-old son, He Jianfeng, managed to escape their captors. Jianfeng sneaked outside their villa and swam across a river to call the police around 5:30 p.m. to alert them of what happened.
During the rescue, the police put the entire community into a lockdown. Residents were not allowed to leave their homes between Sunday afternoon and Monday morning.
"The victim, surnamed He, was safe," authorities said as public security bureaus of all levels "paid high attention to the case after receiving the report, and quickly dispatched officers to rush to the site."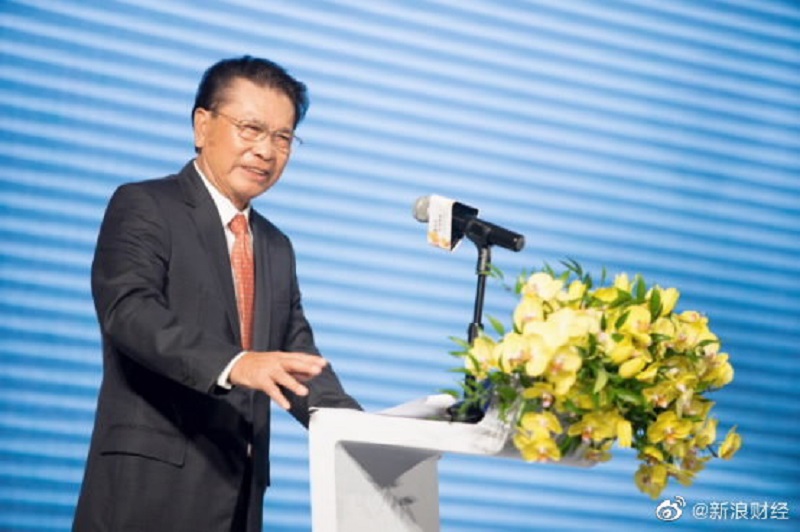 Who is He Xiangjian: He is the founder of the Chinese electrical appliance manufacturer, Midea Group, producing a wide variety of products including bottle lids, car parts, home appliances, and commercial air conditioning, BBC reported.
Xiangjian built his company from scratch starting in 1968 at the age of 26. Prior to being a business owner, he worked in factories and farms after graduating from primary school.
Although Xiangjian is one of the richest tycoons in China, he is also the most low-key billionaire in the country. His net worth is estimated to be at $24.8 billion, according to his Forbes profile.
His company, which was first listed in Shenzhen in 1993, has a market value of 419 billion yuan ($59 billion).
Even after retiring in 2012, Xiangjian's family still controls about a third of the company.
His son, Jianfeng, is currently one of Midea Group's directors.
"Thank you to the police, thank you to the media, and to all sectors of society for your concern," the company said in a statement after the successful rescue.
A question of security: Some social media users commented on how He should upgrade securities in his home.
"China has more and more tycoons, not just in traditional industries, but also in the internet sector, and top security personnel will be even more in demand going forward," one social media user said via Caixing Global.
"His home in Junlan International Golf Life Village is an early style mansion, and pretty old now. It needs upgraded security and management. Of course, as a Foshan local, He Xiangjian probably underestimated the dangers on his doorstep," another Chinese internet user said.
There are also other users who compared what happened to a plot of an action movie.
Feature Image via Weibo