A controversial new app in one Chinese province is making headlines for its unusual function: the ability to spot people who are in debt within its user's vicinity.
The application, called the "map of deadbeat debtors," was developed by Chinese officials in Hebei province, state-run media outlet China Daily reports.
Accessed via social media app WeChat, the program flashes an alert to users whenever they are within 550 yards (500 meters) of someone who is in debt, though it is not yet specified what level or reason for debt that makes individuals eligible to be featured on the app, reports MailOnline.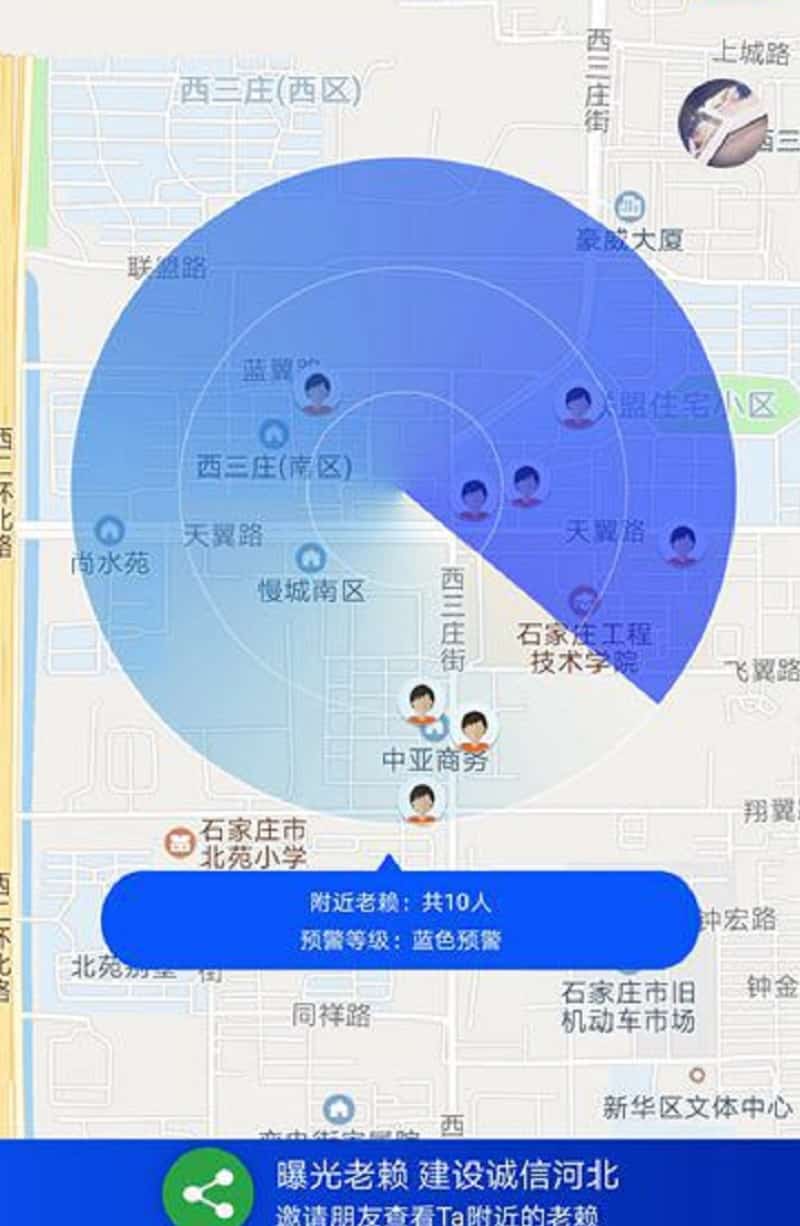 A spokesman for the court reportedly described it as "a part of our measures to enforce our rulings and create a socially credible environment."
While it is reported that the app shows the exact location of the debtor, it was not revealed whether any personal information will be supplied to the user.
According to local media, the app is intended to get citizens to keep an eye on people who are in debt in a way to shame them while allowing people to "whistle-blow on debtors capable of paying their debts."
The Chinese government is currently cracking down on lending while implementing some reforms on its existing social credit system. Under the new system, an extension on a person's credit score is set to be fully implemented in 2020.
Featured image (left) via China Daily and (right) stock photo