A 5-year-old Asian girl has gone viral on TikTok for crying about not being able to speak Chinese.
Mikayla, who is Chinese Canadian, first expressed her interest in the language while watching Disney's live-action "Mulan."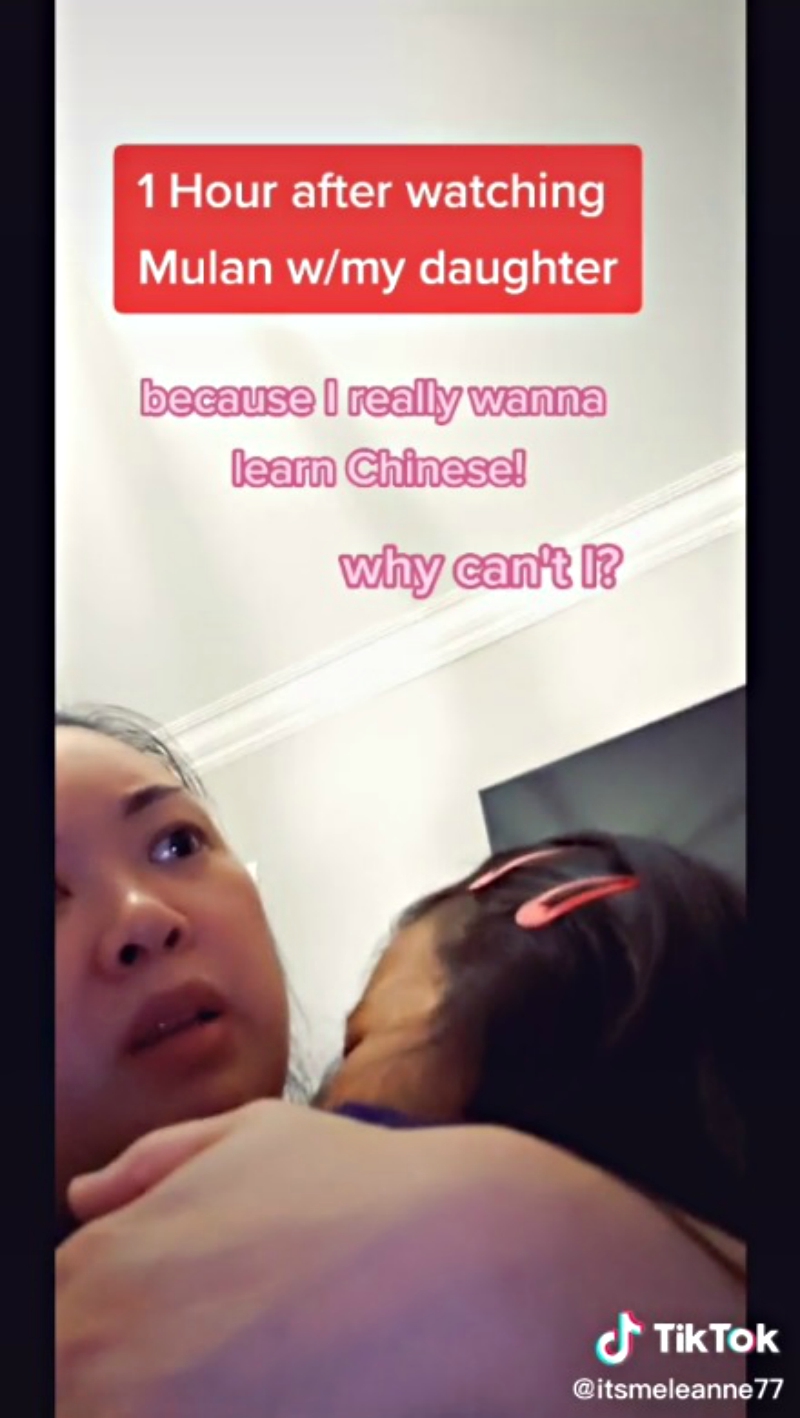 "I would pause [the movie] every so often to make sure she understood what was happening, and to make sure she understood the impact of Mulan and the history behind her story," Mikayla's mother, Leanne Lee, told BuzzFeed News. "I explained to her that she and Mulan were very similar — that they were both Chinese, they were both first born, and they were both brave, honest, and loyal."
The movie triggered strong feelings for the young girl, who then launched into a speech expressing her frustration about not speaking Chinese. Leanne decided to film the moment.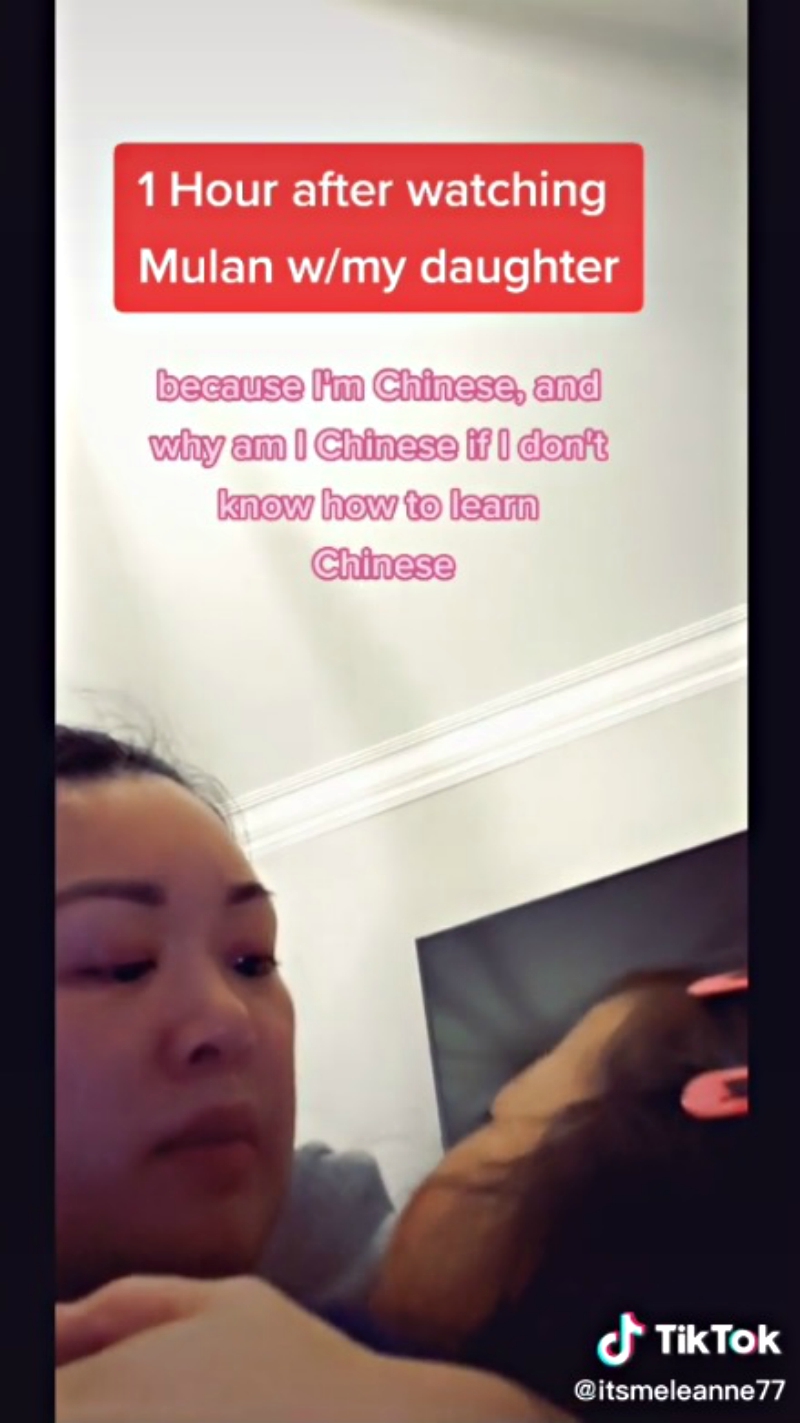 "Why are you sad?" Leanne asks her daughter in the video,
"Because I really want to learn Chinese!" Mikayla cries out. "Why can't I?"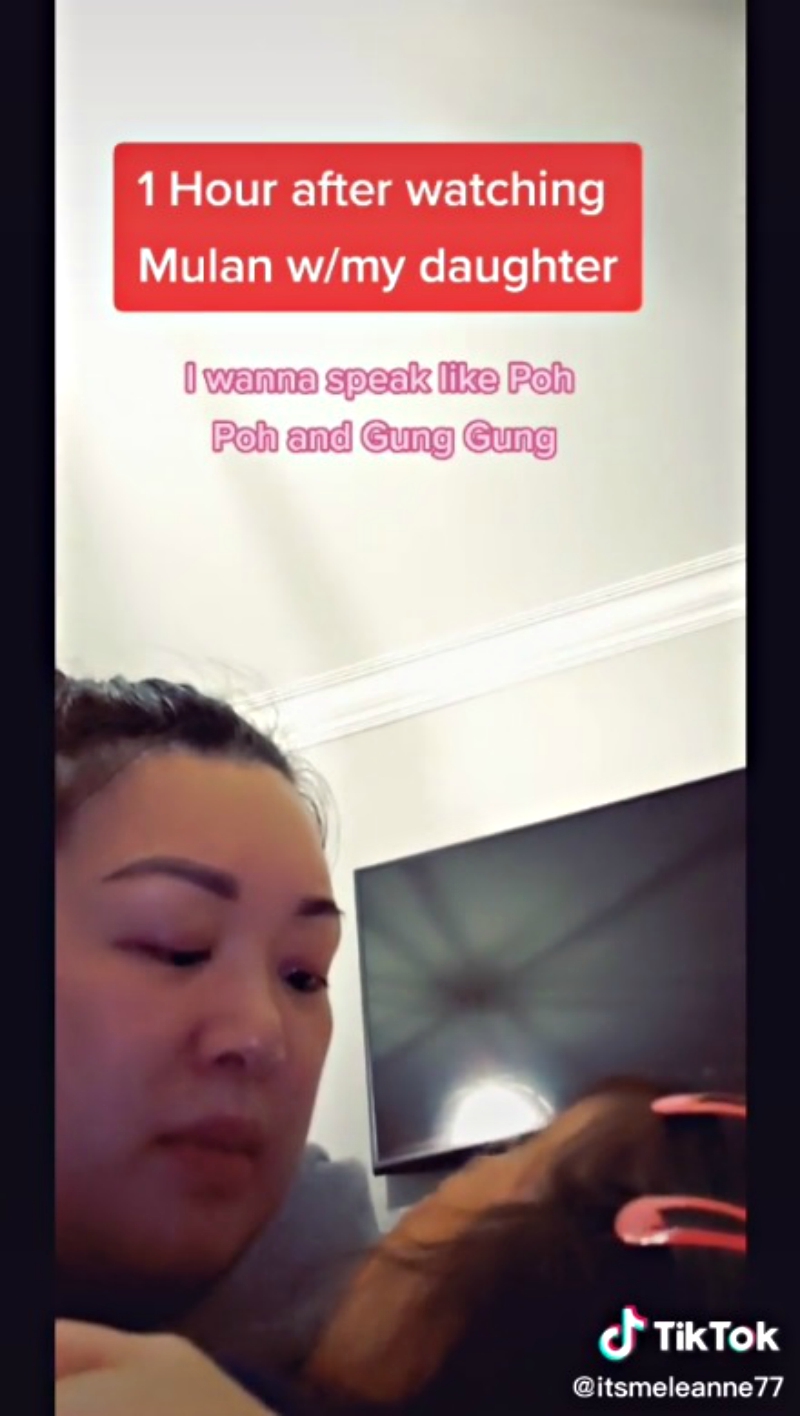 Leanne then asks, "But why do you want to learn Chinese so bad?"
"Because I'm Chinese, and why am I Chinese if I don't know how to learn Chinese?" Mikayla responds. "If Poh Poh and Gung Gung (maternal grandfather and grandmother) speak Chinese and we don't know how to speak Chinese…"
The video ends with Mikayla saying she really wants to speak Chinese "because it's fun," and she wants to speak like her grandparents.
As of this writing, the video has received more than 10 million views.
"And this is how two Chinese-born Canadian parents screwed up parenting," Leanne wrote in the caption.
In her interview with BuzzFeed News, Leanne explained that she did not have many chances to learn Chinese as a child. She grew up in a city that did not have many Asian people, while the few Chinese friends she had all spoke English.
Mikayla is now enrolled at a Chinese school and learns through an app. Leanne is relearning Mandarin, too.
"I hope my TikTok stirs up and encourages conversations within multicultural households. I hope that young, second-generation immigrants understand that, although language can be a powerful tool to opening doors to cultural and heritage connection, it doesn't necessarily define your identity," Leanne told BuzzFeed News.
Indeed, Mikayla's meltdown prompted conversations on heritage, immigration and cultural assimilation.
"She's so smart for realizing the importance of her culture so young. I wish I had more media that represented mine so I was like this too," one TikTok user wrote.
Another commented, "This makes me so sad. I'm literally truly and honestly crying right now. As an indigenous person who can't speak their language, it hurts. True pain."
Feature Image Screenshots via @itsmeleanne77