As if their impressive Closed-Circuit Television (CCTV) wasn't enough, China now takes its anti-terrorism and security to a whole new level by deploying dove-like drones to watch over its citizens.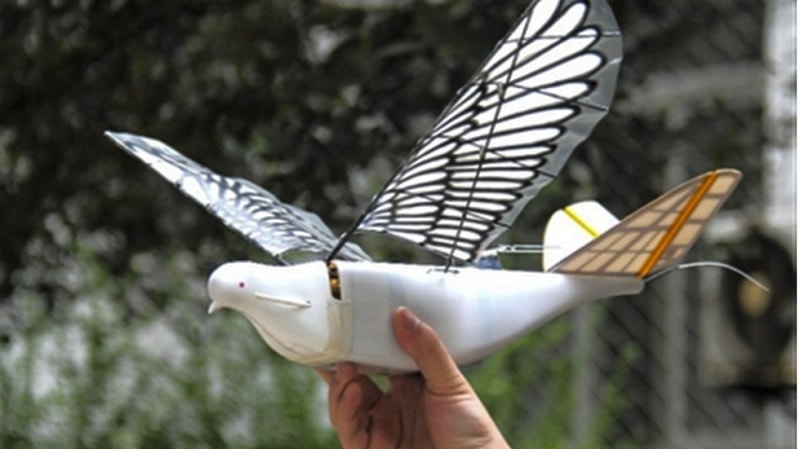 Over 30 military and government agencies have already launched and deployed birdlike drones, which are being developed in a project aptly dubbed "Dove," in at least five provinces in the recent years, according to sources who came forward and told
South China Morning Post
.
This "Dove" project is being led by Song Bifeng, a former scientist who worked on the J-20 stealth jet program and a professor at
Northwestern Polytechnical University
in Xian, the capital of northwestern China's Shaanxi province.
"The scale is still small," when compared to other drones that are being used today by the military, Yang Wenqing, associate professor at the School of Aeronautics at Northwestern and a member of Song's team, confirmed the use of the dove-like surveillance technology while speaking to SCMP.
"We believe the technology has good potential for large-scale use in the future … it has some unique advantages to meet the demand for drones in the military and civilian sectors," she continued.
Of all the five provinces mentioned, Xinjiang Uygur autonomous region is the only place where the government used the project extensively. Xinjiang, a vast area that borders Mongolia, Russia, Kazakhstan, Kyrgyzstan, Tajikistan, Afghanistan, Pakistan and India, is home to many Muslims in the country.
Subscribe to
NextShark's Newsletter
A daily dose of Asian America's essential stories, in under 5 minutes.
Get our collection of Asian America's most essential stories to your inbox daily for free.
Unsure? Check out our Newsletter Archive.
SCMP was unable to reach Song for any comment regarding the project, but he was quoted back in April for his interview with the Chinese academic journal Aeronautical Manufacturing Technology where he confirmed the deployment of Dove in Xinjiang and other provinces.
"The products … have stimulated change and development in sectors including environmental protection, land planning … and border patrol," he said, SCMP reported.
Unlike the traditional drones that are equipped with rotor blades, these dove-like drones are engineered to evade human detection and even radar, according to reports. They are silent even to animals that are easily spooked by sudden sounds.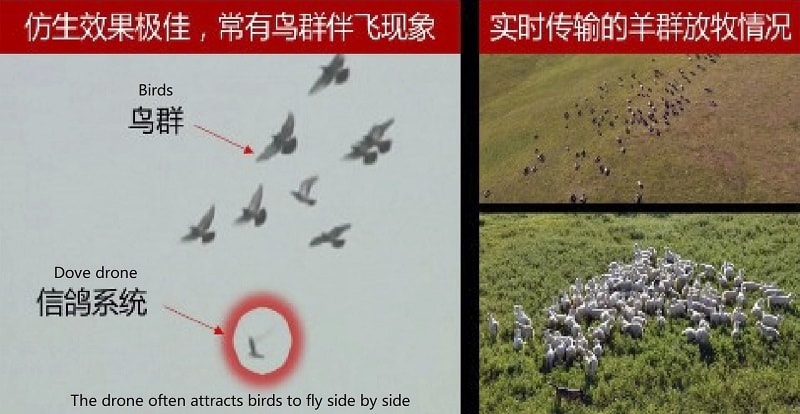 In one of the project's experiments, which took place in Inner Mongolia, the team launched the drone as it flies over a flock of sheep. Interestingly enough, for the group of animal that is known to be easily spooked and for having a keen sense of hearing, the dove-like drone did not scare them as the flock paid no attention to the metallic bird flying over it.
The drones, which come equipped with a high-definition camera, GPS antenna, flight control system and data link with satellite communication capability, can reach a maximum flight speed of 40km/h (25 mph) with a max operational time of 30 minutes, all thanks to its 200 grams weight and 50 centimeters (20 inches) wings.
As explained in the report, the flapping mechanism of the dove-like drones is all done by a pair of crank-rockers driven by an electric motor. The wings, meanwhile, can deform slightly when performing up and down movement to generate both lift and thrust to move forward.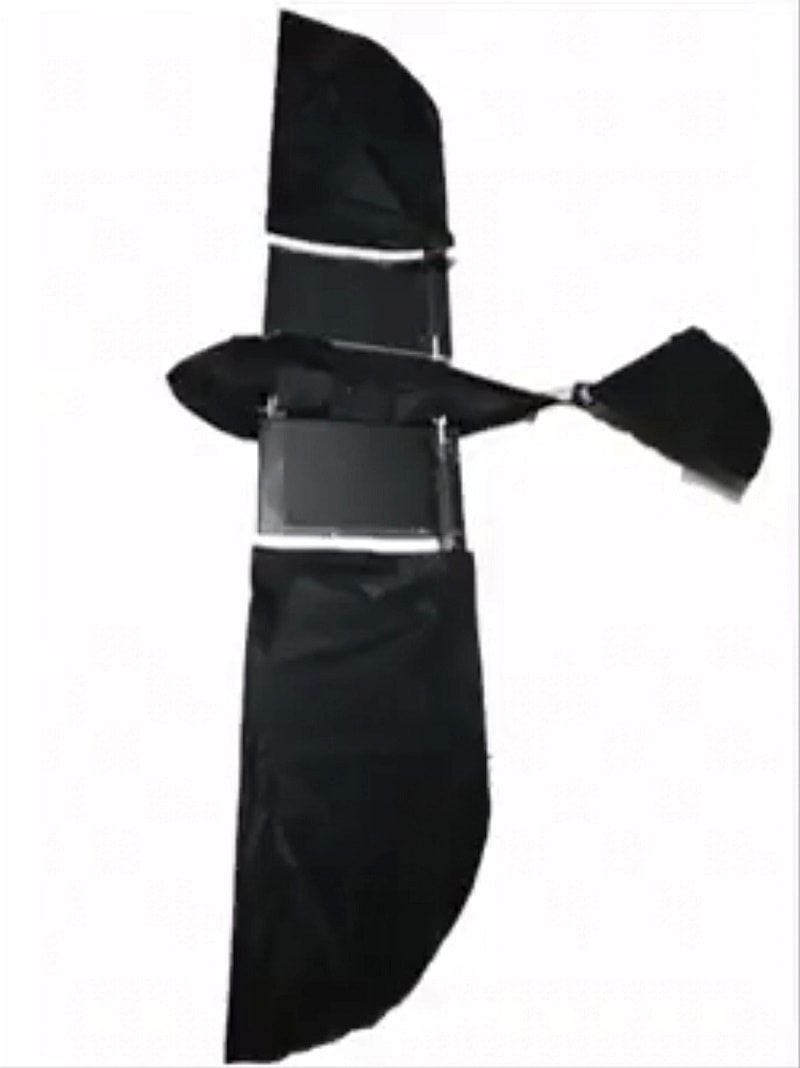 This technology was praised by Professor Li Yachao, a military radar researcher at the National Defence Technology Laboratory of Radar Signal Processing in Xian, for its lifelike movement that could fool even the most sensitive radars made by men. It could even further increase its stealthy feature if real feathers were added on its outer body, which in turn could distort radar signatures even further, he said.

China is not exactly the first one to ever launch or create a bird-like drone. In 2011, Festo Corporation, a German multinational industrial control and automation company, developed the same tech that they called "SmartBird."

The SmartBird was considered as one of the most lifelike robotics ever built. However, the company expressed that they have no interest in releasing the technology for military application, SCMP reported.

Images Northwestern Polytechnical University via

SCMP