Foreign models in China can possibly make a living in the country by working as an illegal promoter, model or performer are jokingly referred to by the expat community as a "White Monkey."
The term was coined due to the fact that these foreigners are often paraded at promotional events, sometimes even bizarre ones.
They often refer to this as monkey shows as these people are being used as marketing props of companies to be exhibited, gawked at, and photographed – much like a monkey in a cage, according to South China Morning Post.
Foreigners who can barely speak Chinese in search for casual jobs are most likely to accept this kind of offer. They are processed by a third party which is an an English-speaking local agent that takes a cut for the transaction that usually ranges from 20%-30%.
"Most are here on student visas to learn Chinese, but they never go to class," Alice, an agent who wished to withhold her identity, told SCMP.
"Chinese want the most foreign-looking foreigners possible – dark eyes and dark hair are a no-no. Sharp facial features are no good, either. They want tall, with white skin, blond hair, blue eyes, and a round, cute face. Muscles are very good – there are many topless jobs for guys with good muscles," she said.
A foreign model would typically have a rate between 800 and 1,000 yuan ($117 and $147); however, this could go up a couple of hundred yuan if a girl wears a bikini or a guy goes topless.
However, those who are willing to travel can certainly make more in a month. She estimated that the pay could increase up to 20,000 yuan ($2,948) in a single month. Those who are also dancers or musicians can earn even more.
While the pay can be considered as just okay, these models are not expected to do much labor. Alice said that the models would only have to stand up for five hours or sometimes even do cat walks.
They might also appear in the clothes sold by the company that hired them to help boost sales.
Sometimes housing developers also hire models to pose as celebrities to help their business.
"Plastic surgery companies who do vaginal rejuvenation procedures need male foreigners for their promotional activities. This is happening all over China now. It's big business. One operation costs a few hundred thousand yuan," Alice said.
"They put on a real show, usually in a big, famous hotel. A middle-aged woman, a former client (who's actually just an actress), gets on the stage and gives a speech, sobbing and crying: 'I washed the dishes, took care of the child, did all the housework … and my husband would not even look at me. He would come back late. He saw other women … but now, since I had this surgery, he comes back home early every day! He treats me better than ever. Life is so much better.'"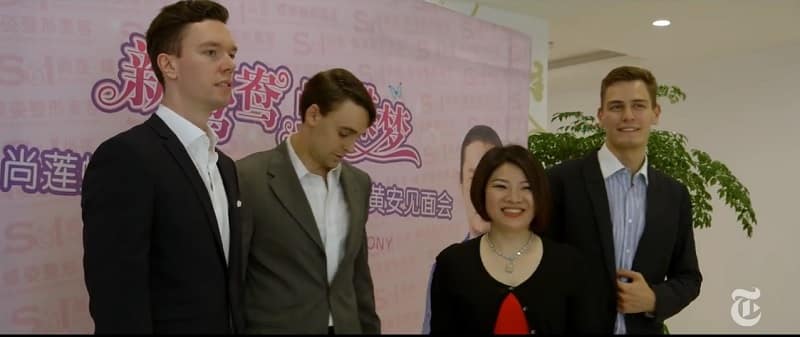 While most jobs only require the models to stand for hours or to do the cat walk, some companies tend to demand more activity at their events including "sexual games."
Alice describes these games as something like when a woman will bend over and hold a balloon against her buttocks while a model will attempt to burst it by thrusting his pelvis.
"Also, a guy will lie down on stage, and a woman would be asked to show how she would seduce him – dancing around doing sexy moves. These women are very shy at first, but they usually get excited and laugh a lot," she continued.
Dimitri, a former model who worked in the industry, told SCMP that he did many random gigs during his work in China including pretending to be an Italian luxury bag designer or a German doctor promoting Swiss cosmetic products.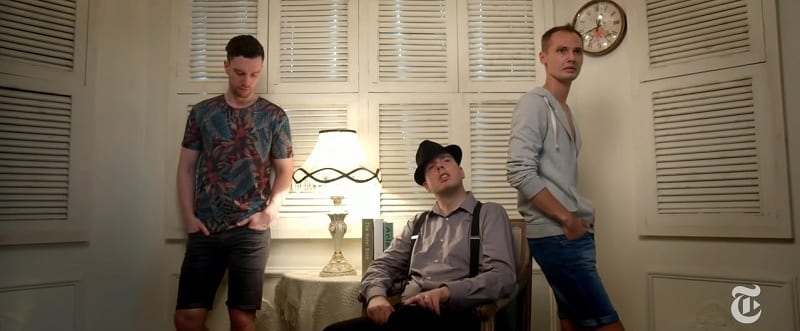 "It was good money. I once made 2,500 yuan for four hours' work dressed as a clown in a shopping center," he said. 
"As long as you don't take yourself too seriously, it is actually fun and you go to places in China [that] foreigners do not usually see. I did not have any negative experiences – apart from freezing outside a hotel in Sichuan in winter wearing just a suit, and boiling alive wearing a woollen three-piece suit in summer in Guangdong."
The weirdest gig Dimitri described is when he was hired to promote a vaginal rejuvenation where he and three other male models were made to receive female clients in the lobby, give them flowers, sit with them at dinner, and serve them champagne.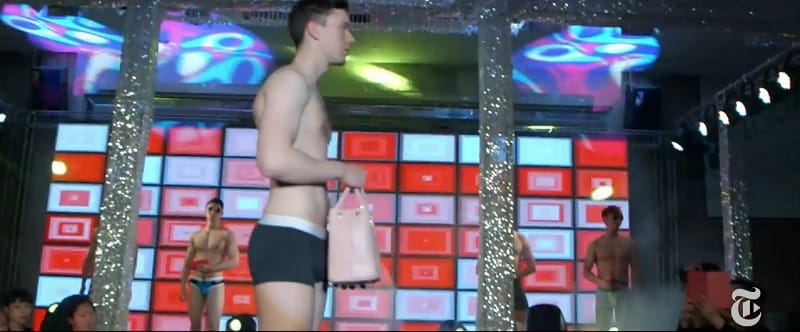 "We did all those weird sexual games with balloons. Then the Italians [models] went on strike, demanding more money for walking the catwalk in speedos," he added. "Nothing naughty took place, but I got my butt pinched in the evening a few times when the ladies got a bit drunk. We got extra pay for wearing the speedos, too."
Being the center of attention is definitely the highlight of the job description, however, Dimitri explained that all of this is depends on your outer appearance.
"You must remember that you get all the attention purely because of the colour of your skin. It has nothing to do with your acting ability or personality. Most monkeys are very aware of this."
if you want proof that white privilege is global these dudes got jobs as models in china pic.twitter.com/boOvN7sVv2

— 🐢 (@smashedmcdouble) October 7, 2015
Even though the coined term "white monkeys" refer to Caucasians, Alice said that this isn't always the case.
"One agent I know got a request for 10 women from a variety of Southeast Asian countries for some kind of international forum, to sing in Chinese," she told the publication. "She found them, but … five of them were actually from Thailand. Nobody found out or really cared [that they were from the same country] though."
Doing "monkey business" in China may soon become a thing of the past as the Chinese government is now cracking down in apprehending and deporting illegal models working in the industry, as said in the report.
Featured image screenshot via YouTube / The New York Times