What started off as a sweet moment for a female flight attendant of China Eastern Airlines ended up costing her job after her boyfriend proposed to her during a flight from Xi An, Shaanxi Province, to Yinchuan, China.
The touching moment was captured on video in May and went viral on Chinese social media.
The flight attendant was completely oblivious when her boyfriend popped the question about 30 minutes after the plane departed.
"I really didn't know my boyfriend will be proposing to me on this flight, thanks for being my witnesses," she said, according to AsiaOne.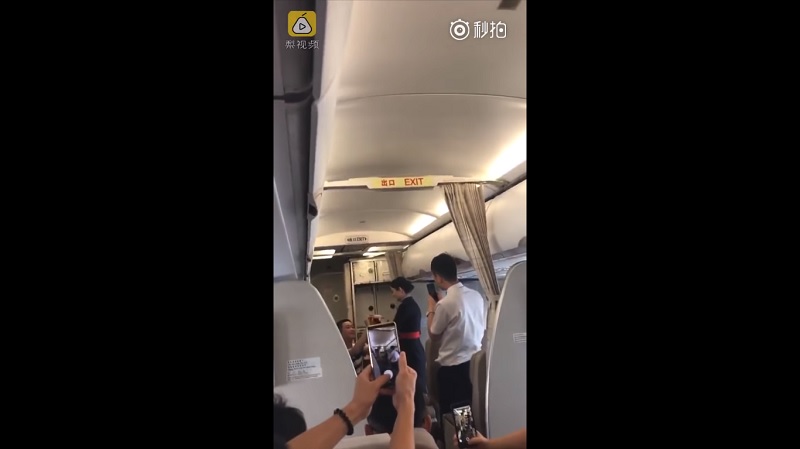 Many passengers also took out their smartphones to capture the romantic moment.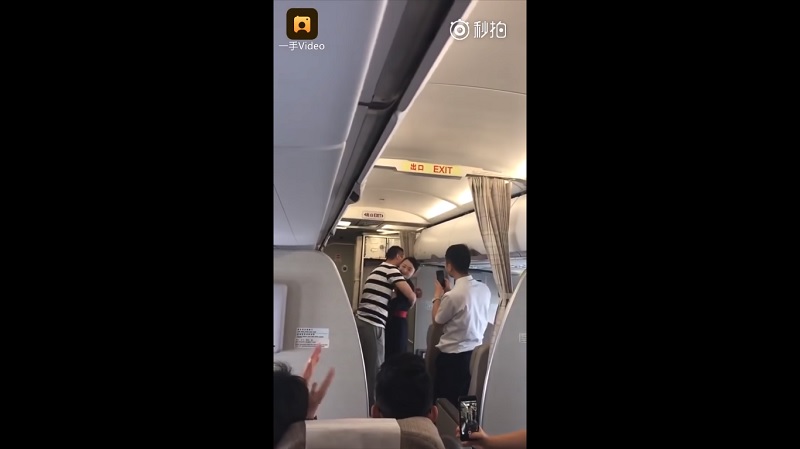 While everyone was happy for the lovebirds, the flight attendant's employer was not as enthused by her boyfriend's mid-flight proposal.
Liaoning TV reported on Sept. 10 that the airline fired the woman for allegedly neglecting passenger safety. It stated that the stunt was irresponsible on both their parts and that it jeopardized the safety of the plane's passengers.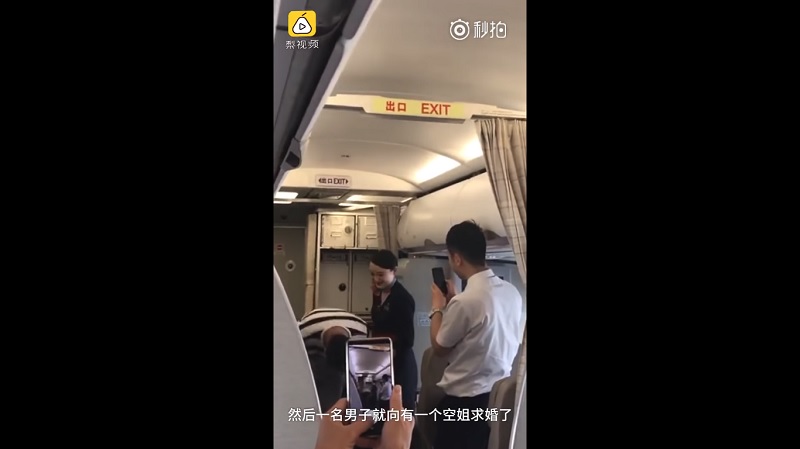 Many netizens argued online about whether the couple did the right thing. Some criticized the airline's overly strict rules and its "heartless" move by firing the woman.
However, others argued that the couple should n0t have dragged other people into their private life, especially when one of them works in a field that involves public safety.
Images via YouTube / 微博视频精选