The city of Handan in China's Hebei province has unleashed its futuristic robot police force that is equipped with the latest artificial intelligence and facial recognition technologies.
The city's police officials made the unveiling of the three-member team of their robotic policemen on Wednesday, August 7, according to their series of Weibo posts.
As said in the posts, translated by Daily Mail, the three robot policemen have their own specialties in assisting local enforcers. One of them specializes in patrolling, while the other focuses on dealing with traffic accidents, and the last one can provide information.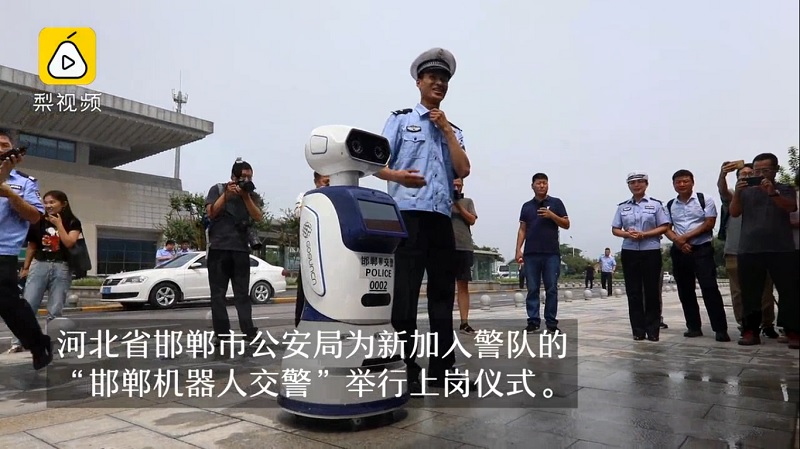 Equipped with an automatic navigation system, the patrolling robot can identify a car's registration plates as well as snap pictures of vehicles. It can also stop residents from jaywalking by giving offenders verbal warnings or even taking pictures of them when necessary if they are stationed at junctions, said in the report.
The other robot in the team is called a robot traffic consultant and it is designed to provide information to the public by answering questions from those who come to the vehicle-managing bureaus that deal with traffic incidents.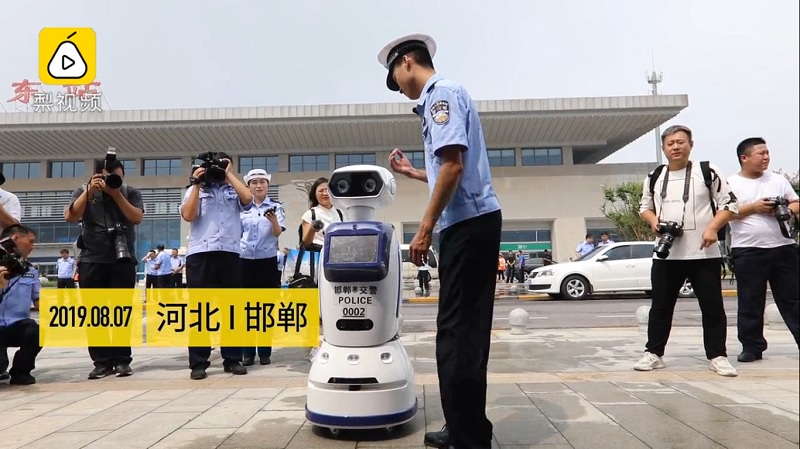 They are equipped with a database that can help identify if the person is wanted by the authorities. And if any form of resistance comes up, this robot can help officers take down perpetrators by tackling them.
The last robot, which is the smallest of the three, will help maintain order at the site where a traffic accident has occurred. This can also be remotely controlled by police officers.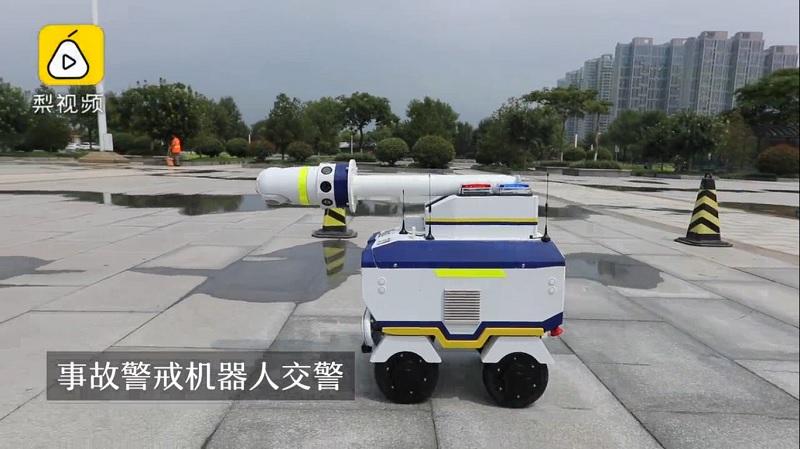 While the three robots serve different purposes, they all share the same facial recognition software installed in their cameras.
These three robot policemen are facilitated by the "big data" technology, the initiative spearheaded by the Chinese central government and the 13th of Beijing's five-year plan.
Images screenshot via Pear Video