A 1-year-old child's arm was almost ripped off after riding an escalator at a shopping mall in Yongzhou, Hunan Province, China last weekend.
The incident happened on Sunday when the child's arm was devoured by the mall escalator. It's unclear how the child's arm got trapped, but fortunately, the machine was stopped almost immediately, according to Shanghaiist.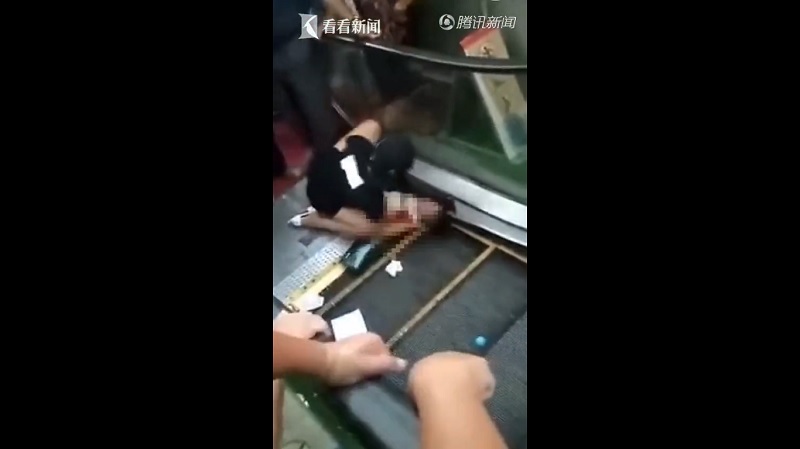 In the clip, a frantic woman can be seen tending to the trapped infant before rescuers arrive to take the child to a nearby hospital.
Doctors at the hospital discovered that the arm barely escaped being torn off completely by the escalator. The child is currently being treated at the hospital's intensive care unit (ICU).
China has seen many escalator-related incidents over the past few years. Last year, a 4-year-old boy had his arm ripped off after it got stuck in a working escalator at a shopping mall in Nanchang, Jiangxi province.
Images via miaopai