A Chinese citizen journalist has reportedly gone missing after exposing Wuhan's "urgent epidemic situation" involving the 2019 novel coronavirus (2019-nCoV) in a YouTube video posted last week.
Chen Qiushi, a former human rights lawyer, managed to arrive in the city a day after it was put under quarantine. He reported from Wuhan until his alleged disappearance.
Chen was active on YouTube and Twitter, where he has more than 422,000 subscribers and 237,000 followers, respectively.
Both platforms, like many others from the West, are blocked in mainland China. The ruling Communist Party oversees both official news and content on social media.
出发了 pic.twitter.com/h8w6fHs2m8

— 陈秋实(陳秋實) (@chenqiushi404) January 31, 2020
As a result, virtual private networks (VPNs) have become popular in the country as they allow users to bypass the Great Firewall and access banned websites and applications.
Chen, who challenged the government's position on Hong Kong protesters last August, saw his Chinese social media accounts deleted. He joined YouTube and Twitter last October.
我们搜集到了足够多的证据,证明武汉的医疗、急救和殡葬已经超负荷运转。今后我不会再去拍摄和追踪死亡与火化的信息。因为大家心中应该已经有了判断,我也真的不忍心一次次去打扰逝者。请您安息吧~~ pic.twitter.com/nZoeYGt86m

— 陈秋实(陳秋實) (@chenqiushi404) February 4, 2020
"I don't sing praises to the powerful, but only talk to the masses," Chen wrote in his Twitter bio. "I won't immigrate, I won't shut up [and] I won't accept donations."
In his YouTube video posted on Jan. 30, Chen exposed the alleged realities in Wuhan, the epicenter of the coronavirus outbreak. He expresses multiple times that he only reports what he has seen or been told personally and doesn't want his eyewitness reporting to be confused with the numerous internet rumors. He claims that hospitals have been struggling with the volume of incoming patients.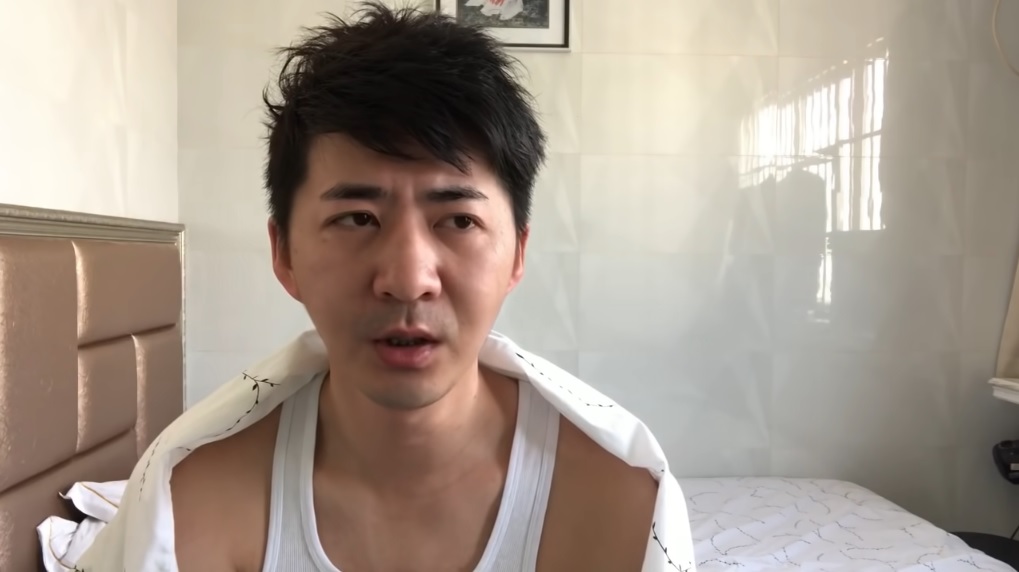 Chen criticizes the Chinese government's initial suppression of coronavirus information, delaying what could have been an effective response to the crisis rather than the reportedly current ill-equipped situation. He describes a massive city with 10 million people, not enough transportation available for people to get to hospitals, and those who do get to a hospital are turned away because there is a lack of test kits that are only used to verify critical cases. People have been waiting days with suspected symptoms just to wait to test if they are infected with coronavirus. Even if people confirm they are sick with coronavirus, there is a lack of medical supplies and face masks while doctors are exhausted.
At one point in the video, an elderly woman can be seen holding a dead man in his wheelchair because they are waiting for a "car" to take him to the morgue.
"For the first time, I felt anxiety, fear and almost collapsed on camera," Chen said.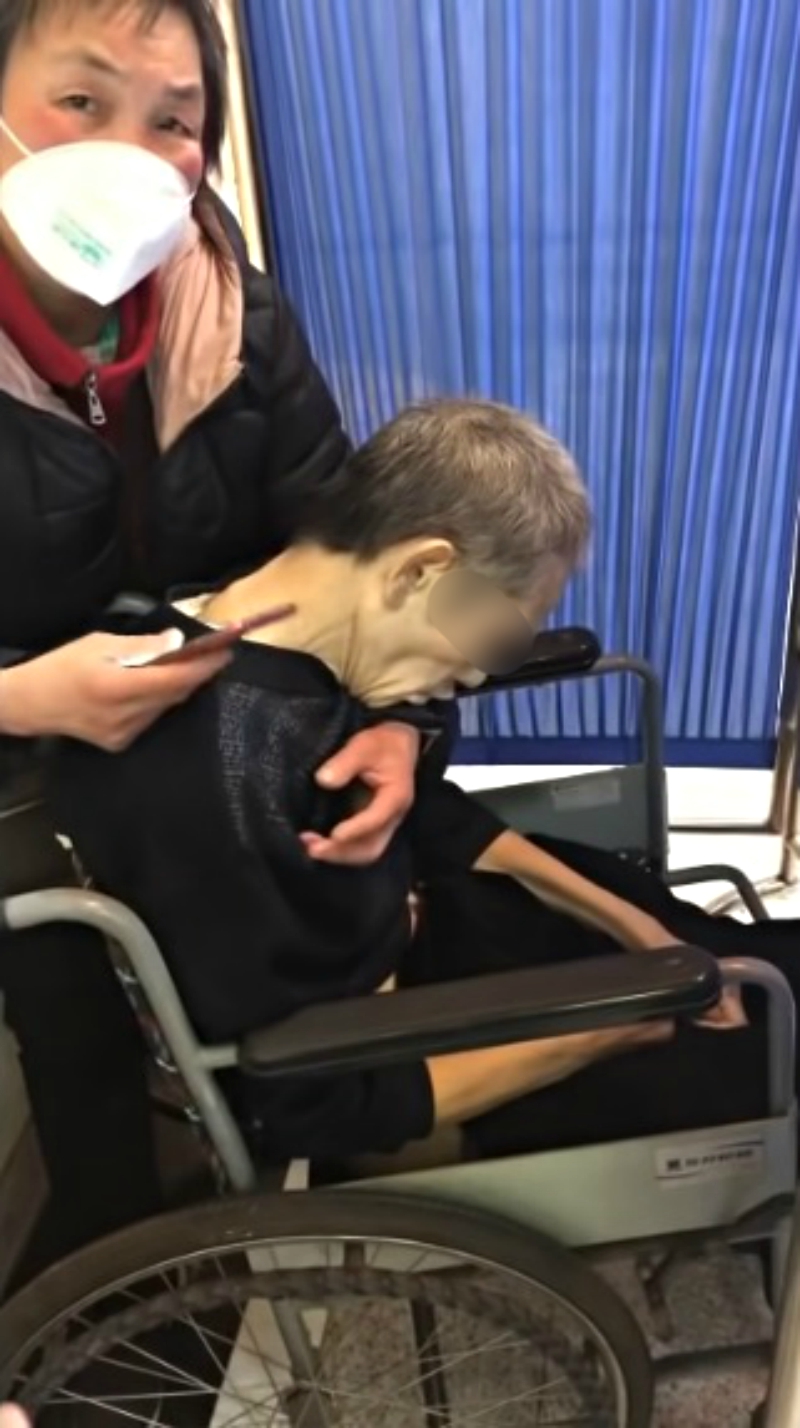 Chen then reveals that his chest hurts these days and it has become difficult to breathe. He reveals he also has diarrhea, a symptom of coronavirus, but he hopes they are just the result of the very stressful circumstances.
Towards the end of the video, Chen, clearly in a stressful state and admittedly scared, acknowledges that the justice department and police have been harassing him to "cooperate" with their investigation and discover his location in Wuhan. He reveals he is staying at a friend's place and that he is very protective of revealing his location. He claims authorities have also harassed his parents to discover his whereabouts. "I have the virus in front of me. Behind me is China's law enforcement," he says.
"If I am still alive in this city, I will continue my report, I will only tell you what I saw, what I heard."
Then, through tearful eyes, Chen ends the video with a message clearly meant for the Chinese government:
"F*ck you, I'm not even scared of death. You think I'm scared of you Chinese Communist Party?"
Chen is fully aware of the dire consequences that sharing his face, the information he is reporting and sending beyond China's firewall will bring to him from the Chinese government.
Prior to his alleged disappearance, Chen spoke with Quartz and further described the Wuhan situation.
"I have been to four Wuhan hospitals, and even the construction site of Huoshenshan, the temporary hospital China built for admitting the patients. In the beginning, there were not many people in hospitals. But after I met more local youngsters, I heard from them that the situation is still severe. They do not have enough testing kits, beds, and doctors are extremely overwhelmed. Workers and their leaders at the construction sites for the new hospitals are exhausted too," Chen told the outlet.
He also confirmed seeing dead bodies.
"There was a video that showed three dead bodies lying in a Wuhan hospital's corridors circulating widely online before. I was told by some nurses in a local hospital that the video was true. The nurses also said this situation was because the local funeral homes did not have the capacity to transfer all those bodies. I have seen bodies many times during the past days, which makes me feel emotional. I saw two dead bodies at a hospital, one was lying in the corridor, and one was in an emergency room being wrapped up by nurses."
A weibo video posted by a person claiming to be a nurse in #Wuhan Red Cross Hospital. She said medical workers and patients were stuck with three deceased in a packed hospital corridor. No one is here to take care of the bodies. #WuhanPneumonia pic.twitter.com/MKumfLDPki

— Thomas Yau (@Tominmedill) January 24, 2020
Chen's mother and friends have been unable to reach him since 7 p.m. on Feb. 6 (local time), according to a tweet from his own Twitter account.
"He traveled to Wuhan to report on the coronavirus outbreak. His family and friends are deeply worried. Please help to spread the news and support him," the tweet said.
Chinese citizen journalist Chen Qiushi has been missing since 7:00 PM last night. He traveled to Wuhan to report on the coronavirus outbreak. His family and friends are deeply worried. Please help to spread the news and support him.@BBCBreaking@cnnbrk@FoxNews@TIME@nytimes https://t.co/0mf9sada5A

— 陈秋实(陳秋實) (@chenqiushi404) February 7, 2020
As of this writing, Chen's video has received more than two million views and 35,000 comments, with many expressing their concern and hoping for his safety. Some also volunteered to provide subtitles for his video so that more people can understand his message.
"You are so brave and I cannot commend you enough. Know that we are thinking of you and hope you stay safe and healthy. Thank you for taking this risk to keep us informed. Wuhan's people deserve to have their stories heard," one user commented.
Feature Image Screenshots via 陈秋实