A 13-year-old student from Ishikawa Prefecture in Japan emerged as the champion of her age group during the World Capoeira Federation's U18 online solo competition last month.
Akari Tachi, who attends Matto Junior High School in the city of Hakusan, was one of eight finalists from Japan, Russia and Portugal who competed in the category with contestants aged 12 to 13.
Each athlete submitted a 45-second performance of capoeira — an Afro-Brazilian martial art that incorporates self-defense, dance, acrobatics and music.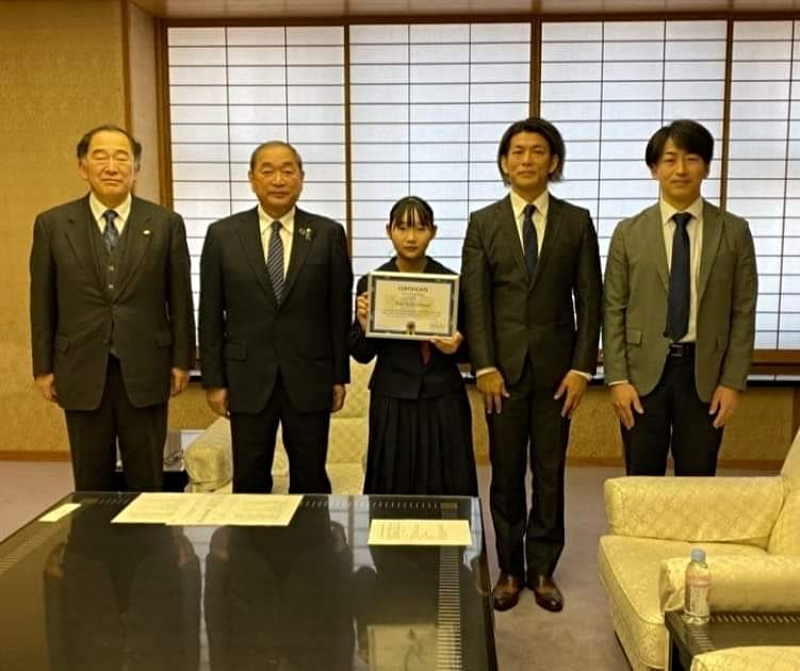 Tachi started playing capoeira when she was a first-grader in elementary school. She was influenced by her father, who is also a capoeirista.
"I'm attracted to capoeira because, compared with other martial arts, it has more freedom and many elements to enjoy," Tachi said, according to the Chunichi Shimbun.
For the final round of last month's world championship, Tachi performed 15 movements, including "au sem mao," an aerial cartwheel that does not use the hands, and "au batido," a one-handed handstand that requires one leg to do a side kick while keeping the other leg straight.
"I hope to continue competing in capoeira and become infinitely cool," Tachi added.
Feature Images via ゲトカポエイラTV (left, screenshot) and World Capoeira Federation (right)