A living room in Phnom Penh witnessed the rebirth of Khmer classical dance, and it all started with a group of young men putting a contemporary twist into the art.
Prumsodun Ok, a Cambodian-American choreographer, is behind this attempt to resurrect the Royal Ballet of Cambodia, an ancient dance with roots dating back from the Angkor period, as noted by Japanese scholar Hideo Sasagawa.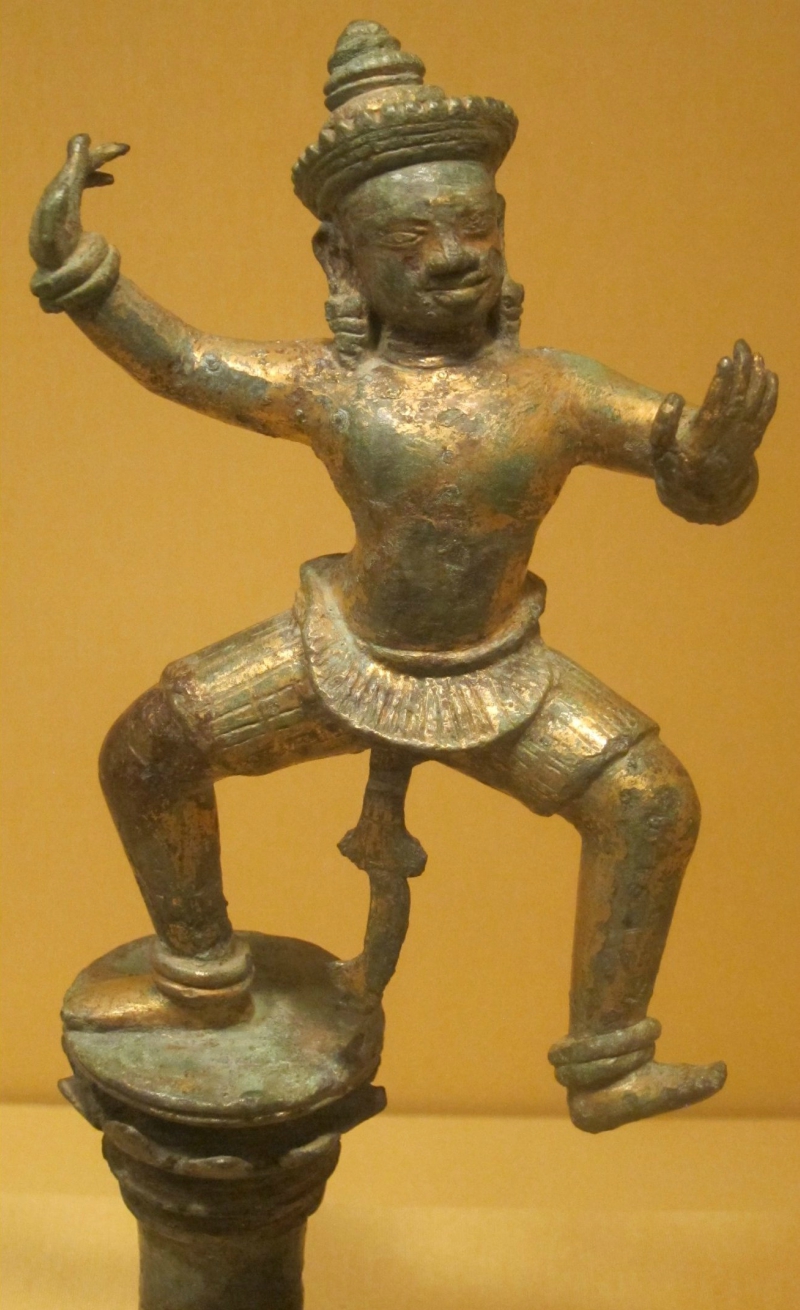 It was a customary performance for guests of the royal palace before and during the period when Cambodia was a French protectorate. Dancers, wearing heavily embroidered costumes, used stylized movements and gestures to tell stories.
Ok, whose parents fled Cambodia during the Khmer Rouge, was born and raised in California. He trained under renowned choreographer Sophiline Cheam Shapiro, who founded the Khmer Arts Academy in Long Beach in 2002.
In 2015, he traveled to Cambodia and founded Prumsodun Ok & Natyarasa, a company that trains young local men in the ancient dance previously dominated by women.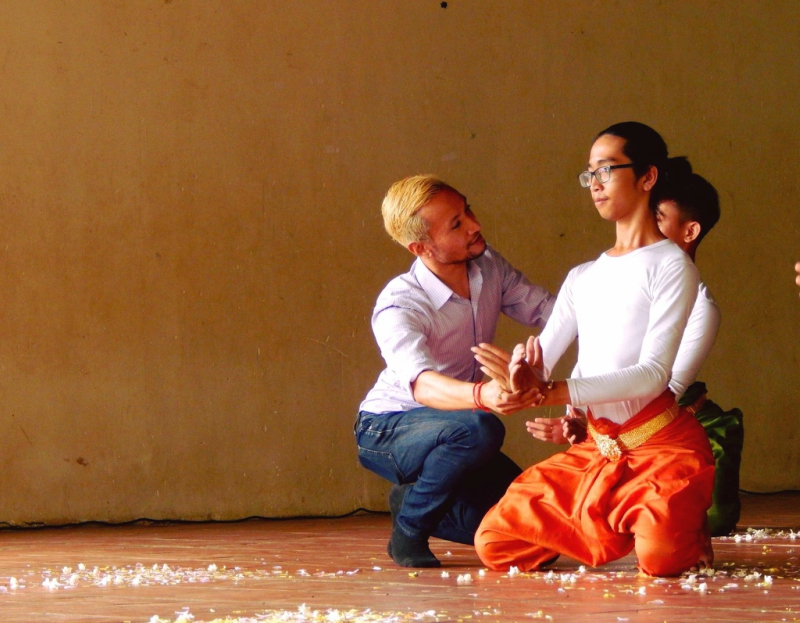 At present, the dance troupe has transformed eight amateur dancers into professional performers.
Speaking to Channel NewsAsia, Ok recalled their earlier days:
"I looked at them and I said 'Oh', you know, 'They look like a real company now' and 'Oh. Cambodia's first gay dance company's just formed in my living room.' It was something that was completely accidental."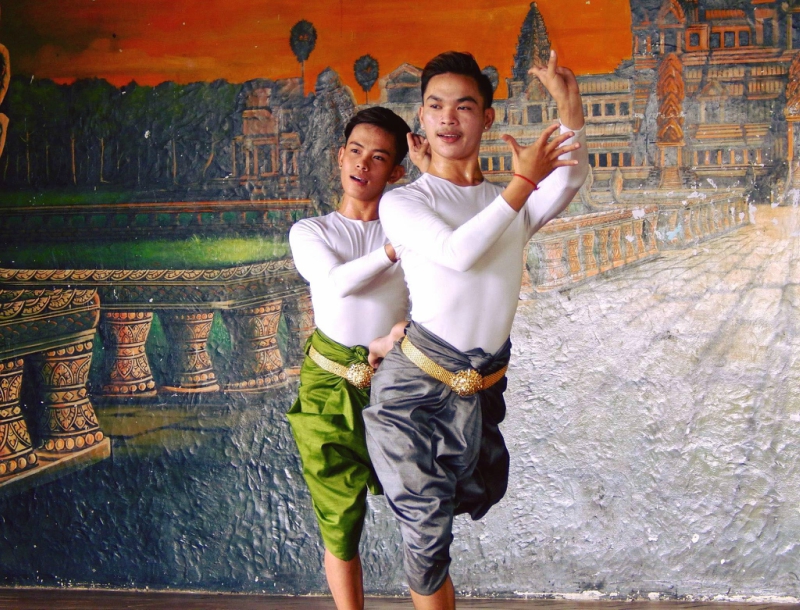 The ancient dance traditionally uses music played by the pinpeat, an ensemble performing ceremonial music for the royal courts and temples of Cambodia. This typically consists of drums, gongs, oboes, and xylophones.
But Ok's dance troupe is putting a modern flair into the art; the young dancers, for instance, moved to Sam Smith's "Lay Me Down."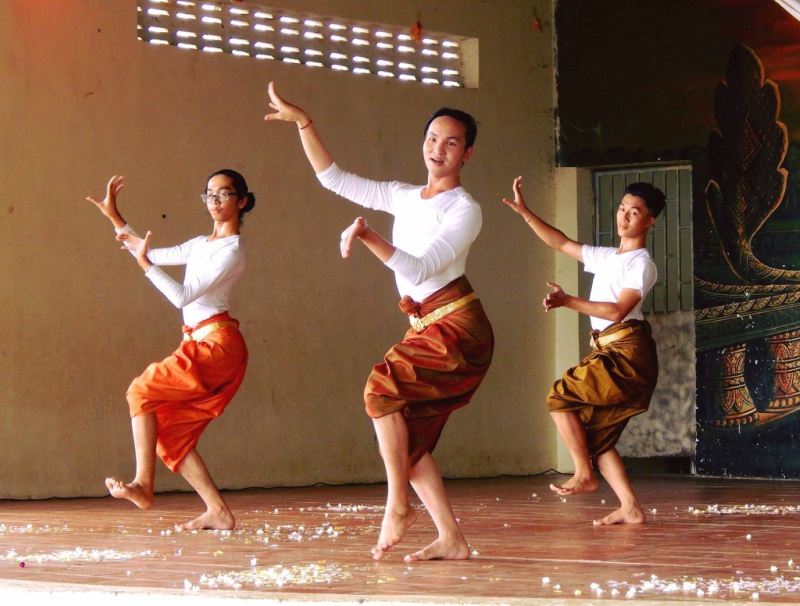 One of the performers is Sokhon Tes, 24, who has been training in Khmer classical dance for five years; however, he was able to delve deeper into the craft under Ok's guidance.
"Our shoulder bones are large," he said. "We also have big muscles on our arms and in our calves and thighs. So we can't really bend them like women do."
"Our bodies may be different from women's but our hearts are the same."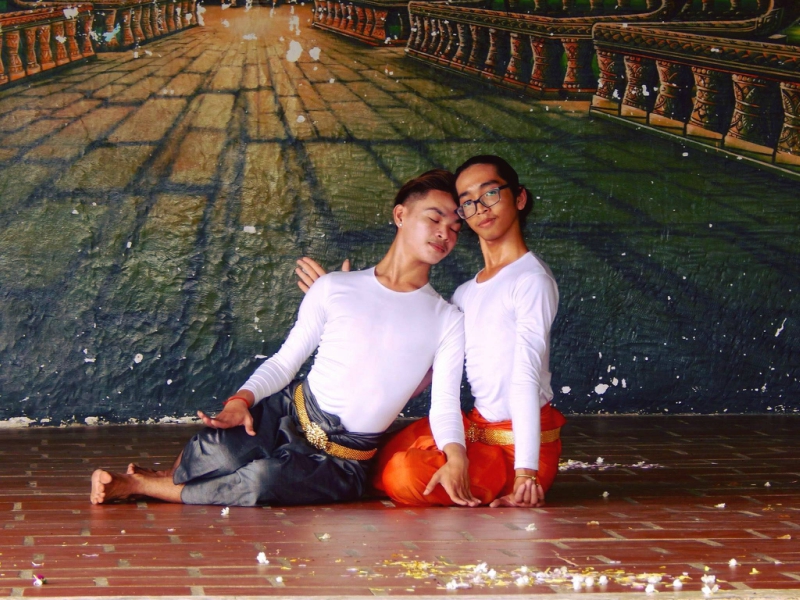 Today, the revolutionary dance troupe is winning praises for its artistic innovation. For his part, Ok is determined to make it more relatable to the new generation.
"I'm not interested in imitating the past," he said. "I'm interested in having the dance have meaning for us today and for the future. I want to find a way to be local in character but global in significance."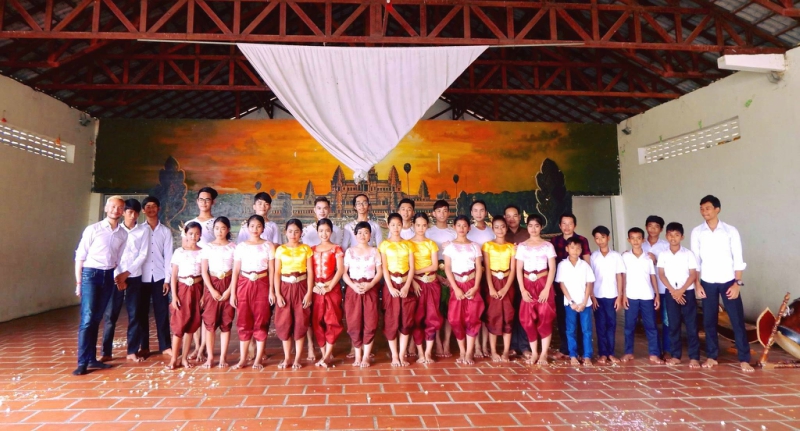 He also asserted the company's aim to promote a more inclusive society, telling the Voice of America in an earlier interview:
"What I'm doing is drawing from our traditions and using these traditions in ways that people could never imagine to create a more inclusive and compassionate and just Cambodia."
What do you think about the dance troupe's modern spin to Khmer classical dance?