Chinese American organization Committee of 100 (C100) has raised over $1 million to purchase medical supplies for at least 30 hospitals battling the coronavirus outbreak across the U.S.
As of Sunday, 69 members of the nonpartisan group have contributed to the fund, which specifically aims to provide personal protective equipment (PPE). 
"During these times, words are not enough," C100 Chairman H. Roger Wang told NextShark. "As Chinese Americans, C100 members wanted to take decisive action and provide emergency supplies to our fellow Americans serving on the frontlines of this pandemic." 
Co-founded by the late world-famous architect I.M. Pei in 1989, C100 was formed after Dr. Henry Kissinger, 56th U.S. Secretary of State approached Pei with a vision of putting together a group of influential leaders with the dual mission of advancing US and China relations and promoting the full participation of Chinese Americans in American society.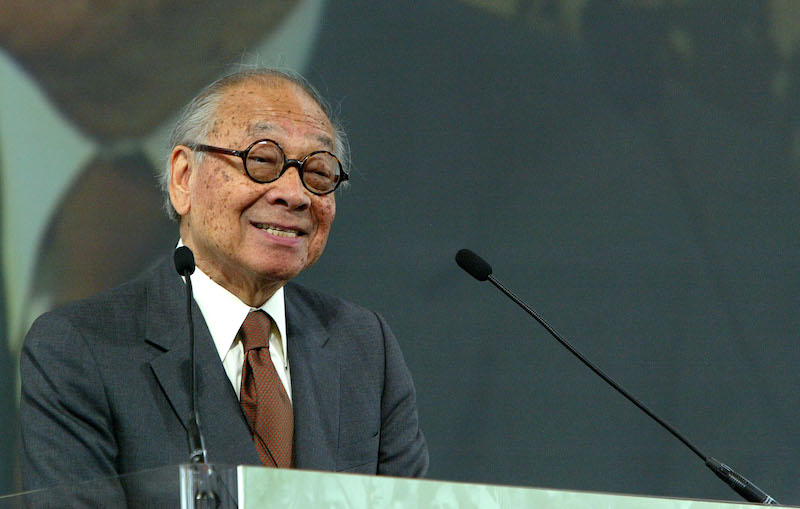 Pei teamed up with cellist Yo-Yo Ma, investment banker Henry S. Tang, philanthropist Oscar Tang, businesswoman Shirley Young and the late experimental physicist Chien-Shiung Wu to recruit distinguished Chinese Americans from various sectors of society, forming the organization.
The group is composed of 142 prominent Chinese American leaders in government, business, academia and the arts such as YouTube Founder Steve Chen, former California State Treasurer John Chiang, Olympic Medalist Michelle Kwan, Vizio Founder William Wang, Yahoo Founder Jerry Yang, and Producer Teddy, Zee ("Hitch", "Pursuit of Happyness").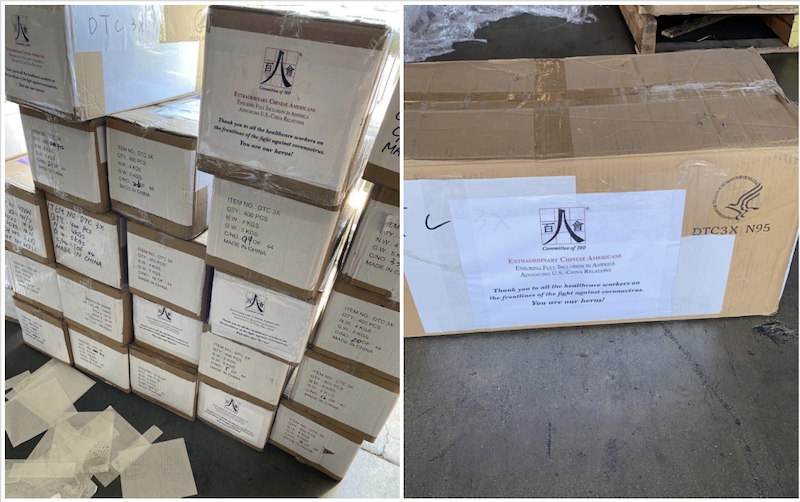 In addition to raising capital to aid healthcare workers, C100 members have been working actively behind the scenes to fight COVID-19 in their own way. Here are a few examples:
Dr. David Ho, a Taiwanese-American doctor whose work has made major contributions to HIV research, is currently leading his team at Columbia University to find a treatment for COVID-19. He aims to create a single pill that will treat the virus, as well as future outbreaks.
Li Lu, a prominent American investor and his company, Himalaya Capital Management, donated and delivered supplies to over 100 hospitals and medical institutions in Wuhan and all around China, which included 145,400 surgical and procedure masks, 367,100 pairs of medical gloves, and 6,000 protective coveralls, among others. Now, his focus has shifted to his home country, which became the new epicenter of the pandemic last week.
Li and his investment management company have leveraged their resources to provide reliable PPE suppliers to entities in need. Their work helped secure a four-million N95 mask order for Washington State and a 70-million mask purchase to the U.S. between Costco & BYD Auto Co., Ltd. in China.
Li and his associates have also donated supplies to local hospitals, communities and organizations, which include one million masks and other PPE. They are continuously introducing reliable suppliers to large hospitals located in hotspots to help them procure necessities.
Andrew Cherng and his wife Peggy, co-founders of Panda Express, donated $2 million to buy personal protective equipment for medical equipment at hospitals in the most highly impacted areas.
Rick Niu, C100 NY Regional Chair and Betty Liu, Executive Vice Chairman of the New York Stock Exchange, coordinated 1 million surgical masks as well as a shipment of ventilators to the state of New York, which currently battles the most number of COVID-19 cases. They are also working with 9 other state and city governments in partnership with VirusRelief.US volunteers including Former U.S. Ambassador Max Baucus and Former Missouri Governor and Navy SEAL Eric Greitens.
Anla Cheng, CEO & Founder of SupChina, bought 10,000 masks for Mount Sinai Hospital in New York, as well as Los Alamitos Medical Center in Los Angeles.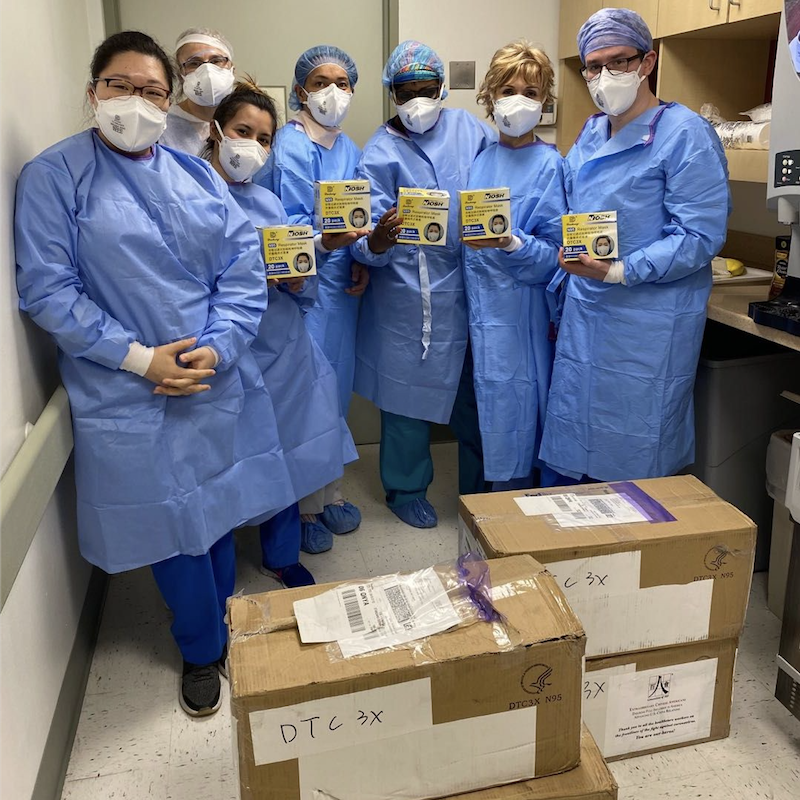 The collective resources, relationships and reach of our members proved instrumental in delivering PPEs despite the regulatory, bureaucratic, cultural and supply chain challenges that are gripping the entire world," C100 President Zhenghu Huang told NextShark.
Last week, the organization released a statement denouncing the growing racism against Asian Americans amid the outbreak while urging world leaders to step up to work towards ending the pandemic.
"As nonpartisan representatives of the Chinese American community, C100 firmly believes that to succeed, we must reject any discrimination based on race, ethnicity, or national origin, and any provocation that has led to the verbal abuse and physical attacks against our community that we have witnessed in recent weeks." the statement said

"The United States and China must answer the call of leadership and work together to address this unprecedented challenge. Let us get to work, united in international cooperation to save lives, solidify the global economy and support one another."