Local authorities are on the lookout for a pair of burglars who ransacked a home in Norwalk, California on Friday afternoon.
The still unidentified robbers, who stole valuables and harmed the house pets with insecticide, were captured on video despite their attempts to disable the home's security cameras.
Michael Su, son of the homeowners, wrote in a Facebook post that the burglars took their cash savings, Christmas gifts, jewelry, handguns and a safe with important documents.
"My parents house got robbed Friday 12/6 in the city of Norwalk, California," Su wrote. "My parents and I lost all our cash savings. Its just 2 weeks away from my wedding, so these thieves also stole money relatives had sent over for us for the wedding along with Christmas and wedding gifts. They also stole 3 HANDGUNS."
Su also posted some video footage of the crime along with a plea to anyone with information to call the Norwalk Sheriff Station at phone number 562-863-8711.
In the clips, a man and a woman can be seen entering the house and looking for valuables to steal. They were also captured spraying insecticide on pets as they went about exploring and stealing from the home. The woman burglar can also be heard calling the male suspect "Bryce" in one of the videos.
"It feels like we lost almost everything today," wrote Joyce Chao, Su's fiancée, in a separate Facebook post. "Mike's parents' house in Norwalk was burglarized at 4:50pm this afternoon. They broke the back window and climbed in, spraying our dogs and cats with Raid as they went through the house. They took 3 handguns, all the Christmas and wedding gifts, and a safe with passports, important documents, and all of our money. Mike's mom had just gotten back from Taiwan after bringing grandpa here for our wedding and hadn't even unpacked yet – they took her jewelry and every single red envelope relatives had sent for the wedding."
She narrated how they feared the worst after finding that the back door and backyard gate of the house had been left open and Kuppo, Chao's 14-year-old Pomeranian, appeared to be missing.
"We searched the neighborhood for 3 hours, but luckily eventually found her underneath a pile of stuff in one of the bedrooms. In the midst of all this, we were glad that at least she was safe," she added.
In an interview with NextShark, Chao revealed that she has had Kuppo since she was five weeks old and treats her like she's her "furry daughter." She noted that the animals appear to be stable despite the noticeable "decreased appetite and vomiting in one of the dogs."
Chao shared that her fiancé's parents kept their money at home and they also had additional cash there as they are getting married this month.
"Michael and I are getting married in a little less than 2 weeks on 12/21. That's why there was so much money in the house. His mom had just gotten back from Taiwan where all the relatives had given her red envelopes for the wedding and all of that was stolen. His parents are old school Asian so they kept cash in the home and all that was taken so they're pretty devastated. His stepdad has end stage kidney disease and a spinal disorder, and has been battling health issues that have been hard on the family already."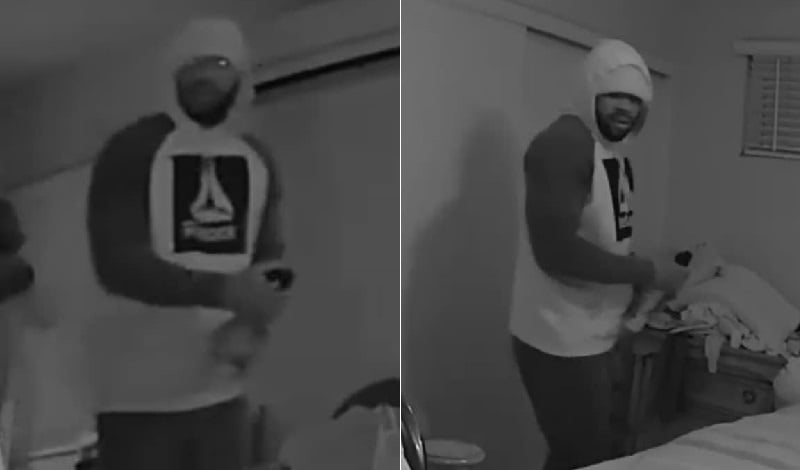 Chao noted that while they have been able to get by with the messages of support they received from friends and family, the burglary has significantly impacted them.
"For us personally, the money, jewelry, and gifts are hardest hitting in terms of monetary value but the missing guns are the most concerning, of course, because these criminals are even more dangerous now."
According to Chao, investigation is currently underway and detectives have been assigned to the case. She lamented that investigators told them that such incidents have been happening daily in the Norwalk/Cerritos area.
"Because of the guns, though, the police are taking this case very seriously. Our guns are all 100% compliant and registered so we were able to provide them exact descriptions and serial numbers," she said.
Featured image via Michael Su