South Korean boy band BTS has won Nickelodeon Mexico's Favorite International Artist or Group award, beating out big names like Justin Bieber and Harry Styles for the top spot.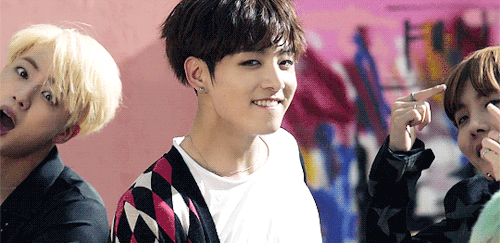 Nickelodeon Mexico made the announcement on its social media post on Saturday. BTS was nominated for the award, along with other high-profile artists like Camila Cabello, Harry Styles and Justin Bieber, according to Koreaboo.
¡FELICIDADES A LOS GANADORES DEL BLIMP! #KCAMexico2017 💚💚💚💚 @CH14_ @BTS_twt #LivYMaddie @rogergzz #DuroDeDomar #SoyLuna pic.twitter.com/fUYO07fLGV

— Nickelodeon Latam (@MundonickLA) August 19, 2017
Interestingly enough, this isn't the first time the South Korean group wins over the Canadian pop star, Justin Bieber. Many fans were shocked when they heard the news that BTS took home the Top Social Artist award from Bieber, who has defended the title for the past six years, at the Billboard Music Awards in May 2017. Other artists nominated for the category include: Selena Gomez, Shawn Mendes and Ariana Grande, Just Jared reported.
Remarkably, this is the second award that the South Korean K-pop group has received within a month. BTS won the Choice International Artist award at the FOX Teen Choice Awards in Los Angeles on Aug. 13.
Image via Wikimedia Commons / BulletProof7BTS (CC BY-SA 4.0)