A restaurant in Brooklyn has been accused of cultural appropriation for serving dim sum based on American diner classics.
Brooklyn Chop House, located at 150 Nassau St., offers cheeseburger shumai, pastrami dumplings, and French onion soup dumplings, to name a few.
In a new video from Thrillist, managing partner Stratis Morfogen explains the inspiration behind the restaurant's "fusion" cuisine.
"So basically what I enjoyed most is my American steakhouse, but I don't think we need another cream of spinach, baked potato, shrimp cocktail type of steakhouse," he says. "With Brooklyn Chop House I did a double meaning on chop. Chopsticks, chop steak."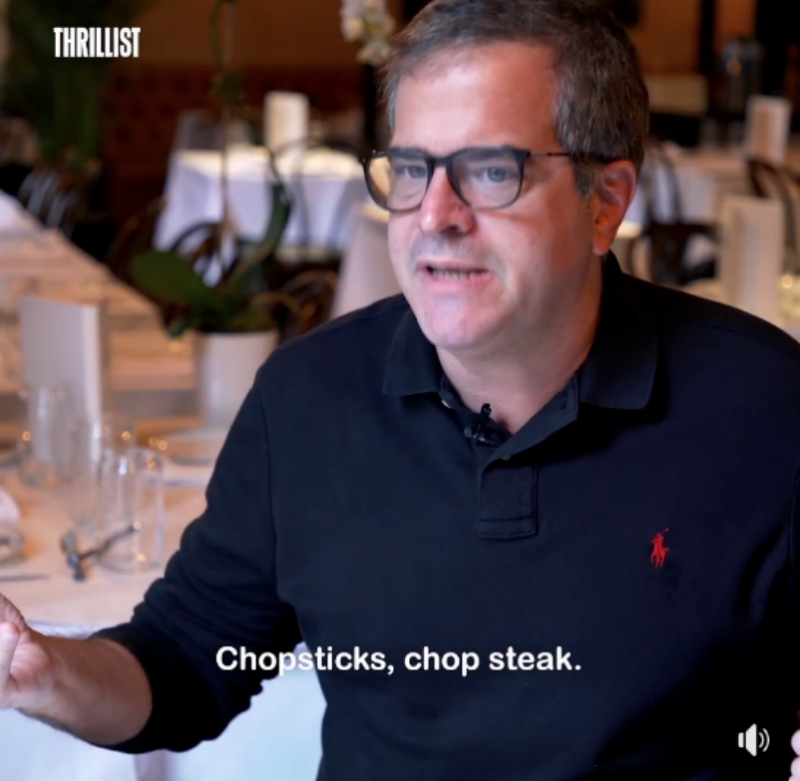 According to Morfogen, the dumplings they serve are based on his favorite dishes from his father and uncles' menu.
"Being a third generation restaurateur where my father and uncles had about a dozen restaurants in New York, I took the favorite parts of what I enjoyed the most is that from his diner he had the classic Reuben sandwich and the pastrami sandwich and the bacon cheeseburger even the Philly cheesesteak and the French onion soup."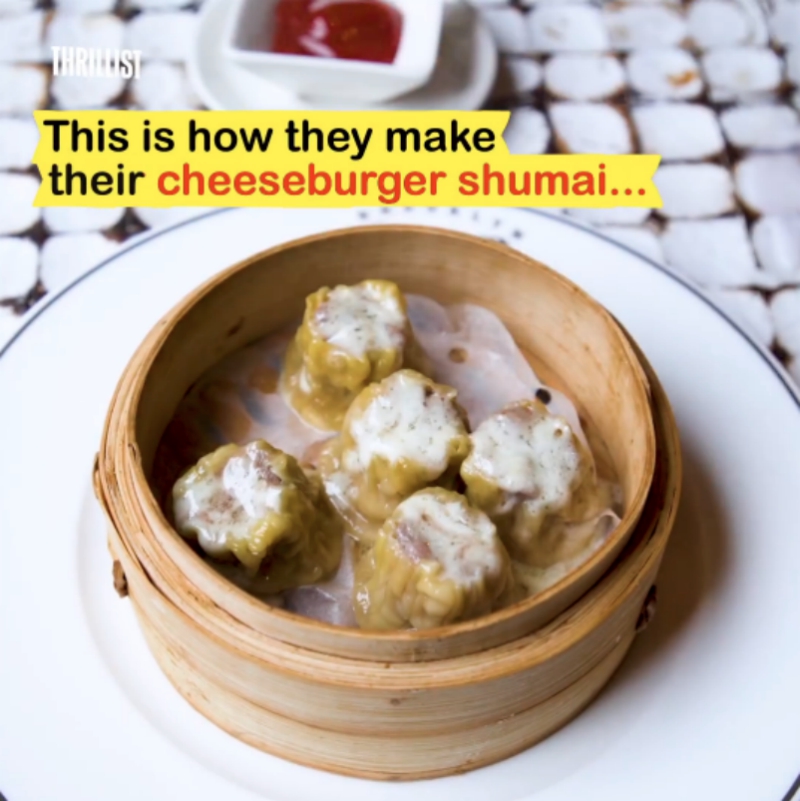 "What I wanted to do is marry that, all those diner signature dishes and then make them all into dumplings."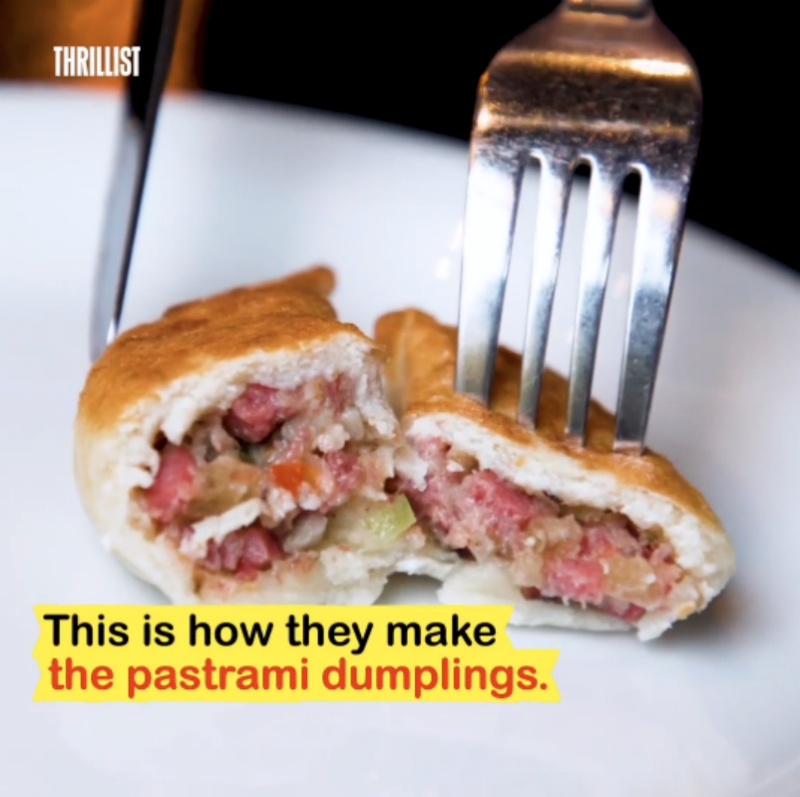 Thrillist goes on to show how the restaurant's cheeseburger shumai, pastrami dumplings and French onion soup dumplings are made.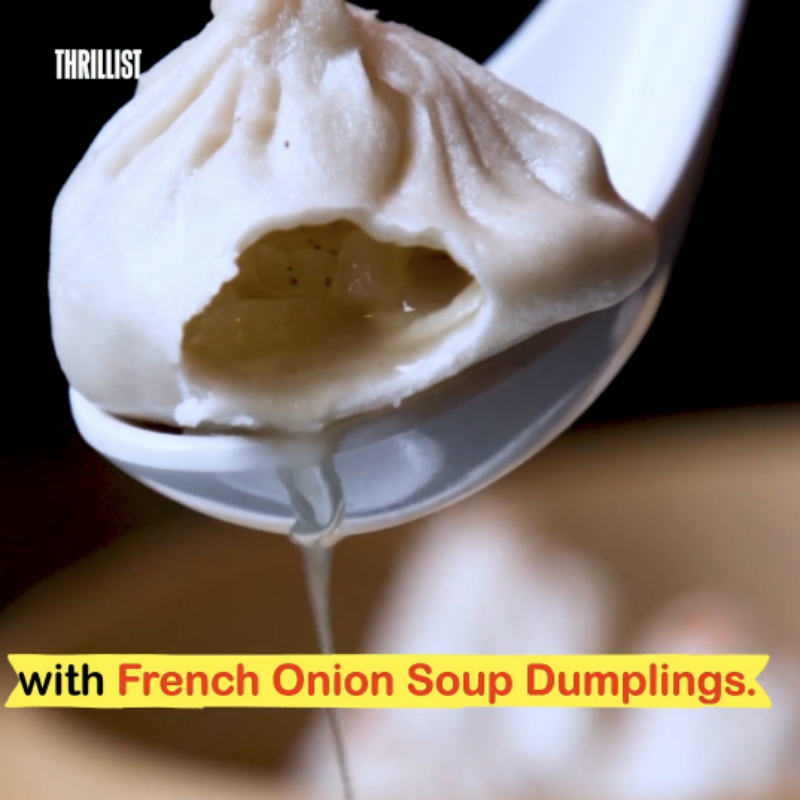 The video has received more than 456,000 views on Facebook since it was posted on Nov. 27.
While many reacted positively, some thought that the restaurant "ruined" dim sum and accused it of appropriating Chinese cuisine.










One Facebook user also accused Morfogen of racism. He defended himself by saying he has a Chinese and two African American partners in the business.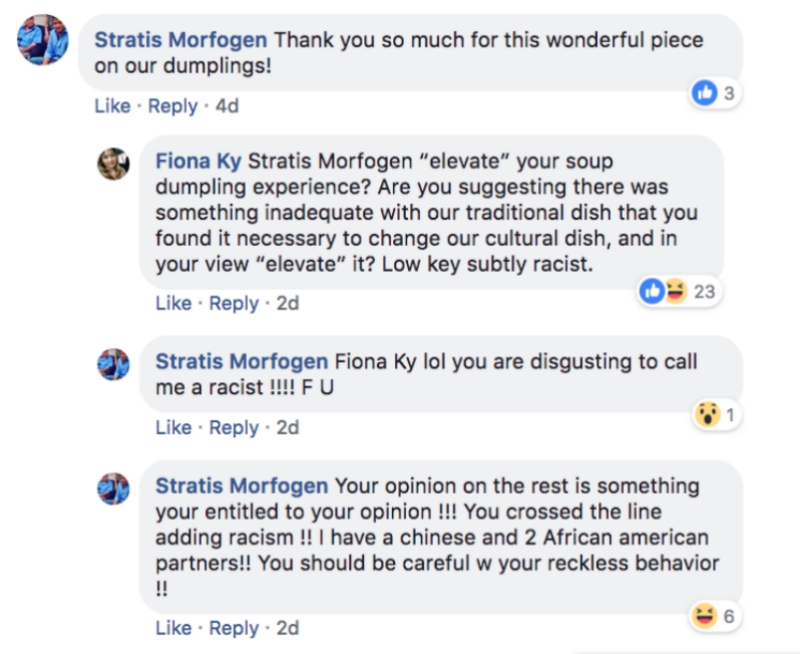 Featured Images via Facebook / Thrillist