It is easy to see that Brook Eddy is not your typical chaiwala.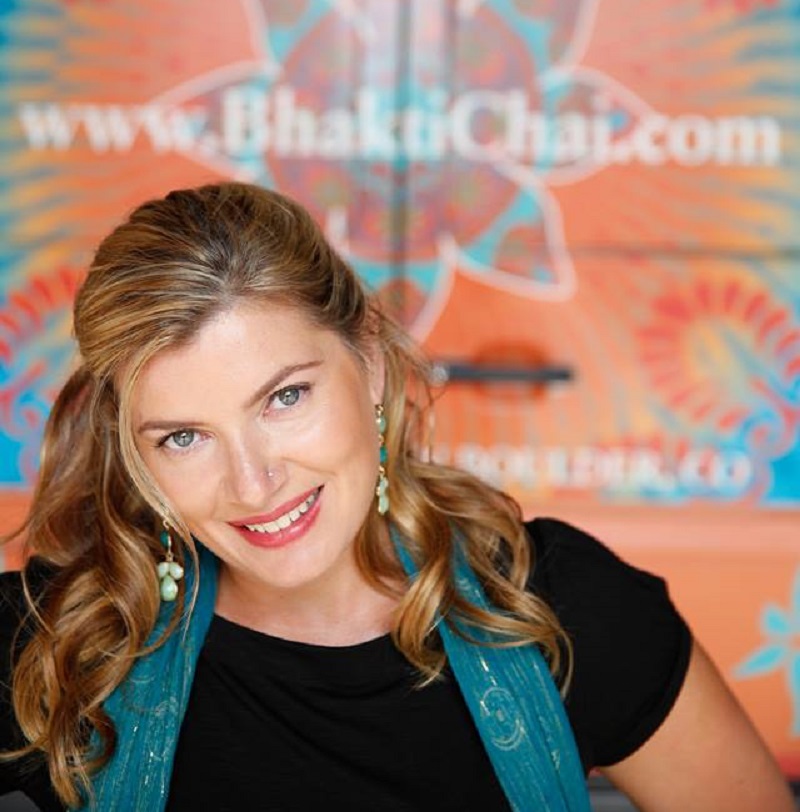 Being a White female hippie from Boulder, Colorado, she is far from what one would assume to be an actual merchant of the traditional beverage chai from the Indian subcontinent, like these guys: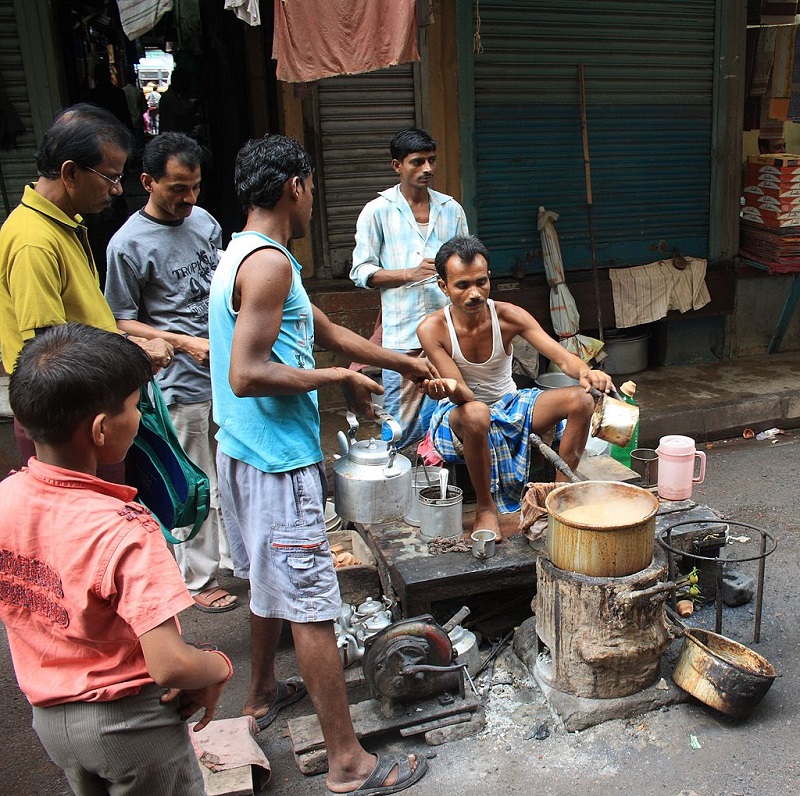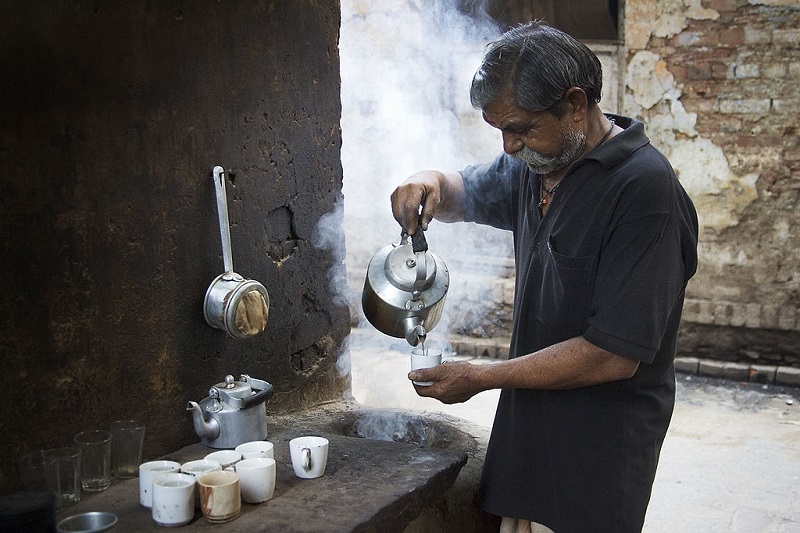 INC recently dubbed her as America's own 21st-century master chaiwala for making a profitable business out of the thick, sweet concoction that, for many southern Asians, has been a staple drink for generations.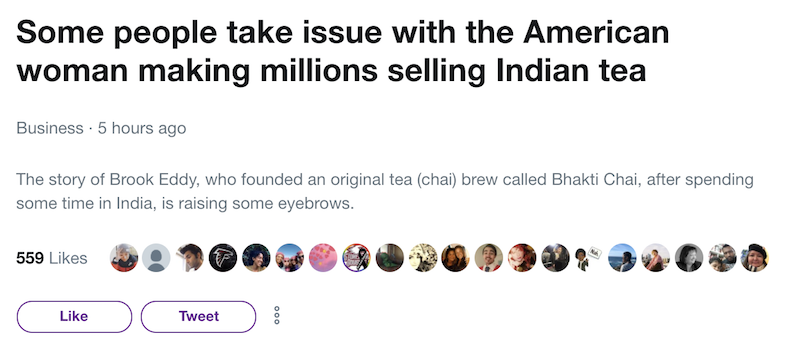 While her success story may indeed be fascinating for westerners, a lot of netizens have expressed disdain over her use of the prized cultural beverage for her own financial gain.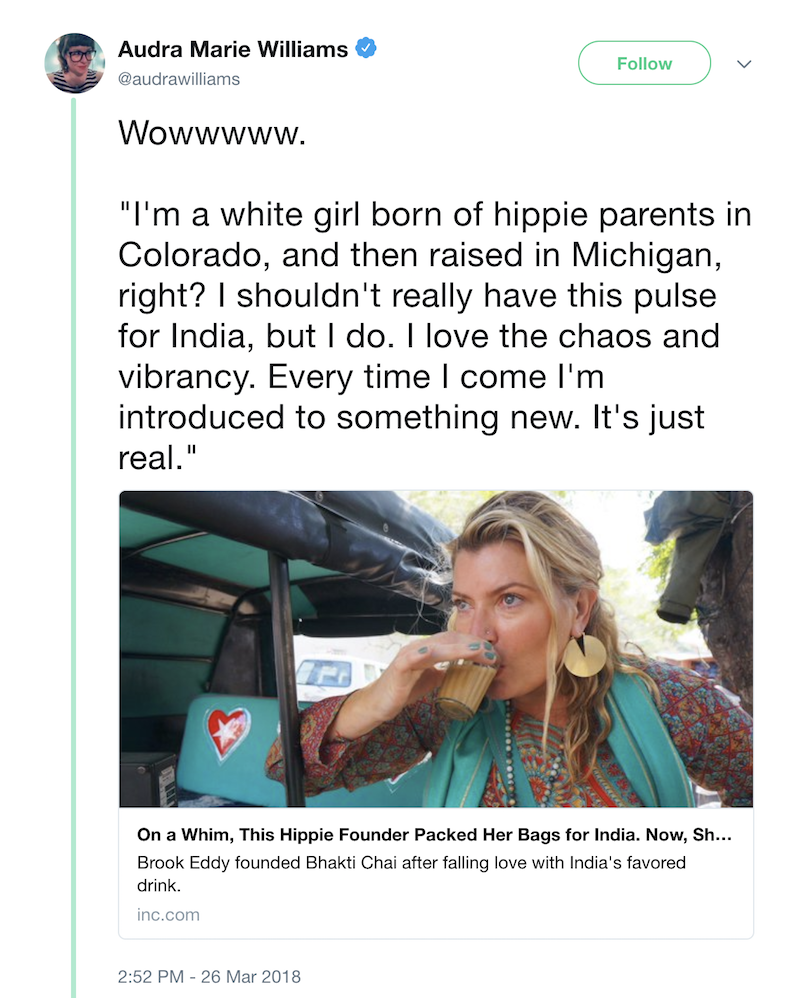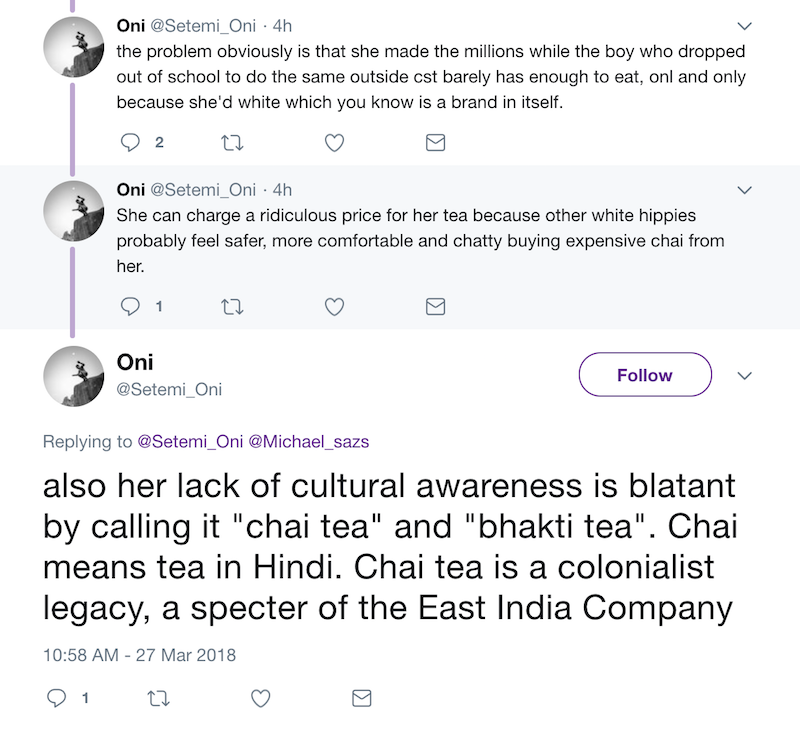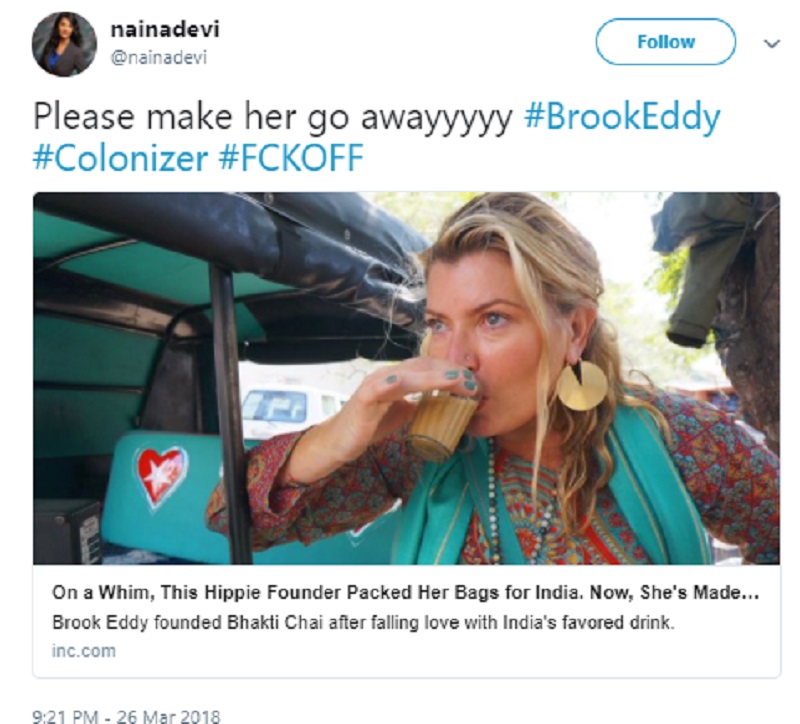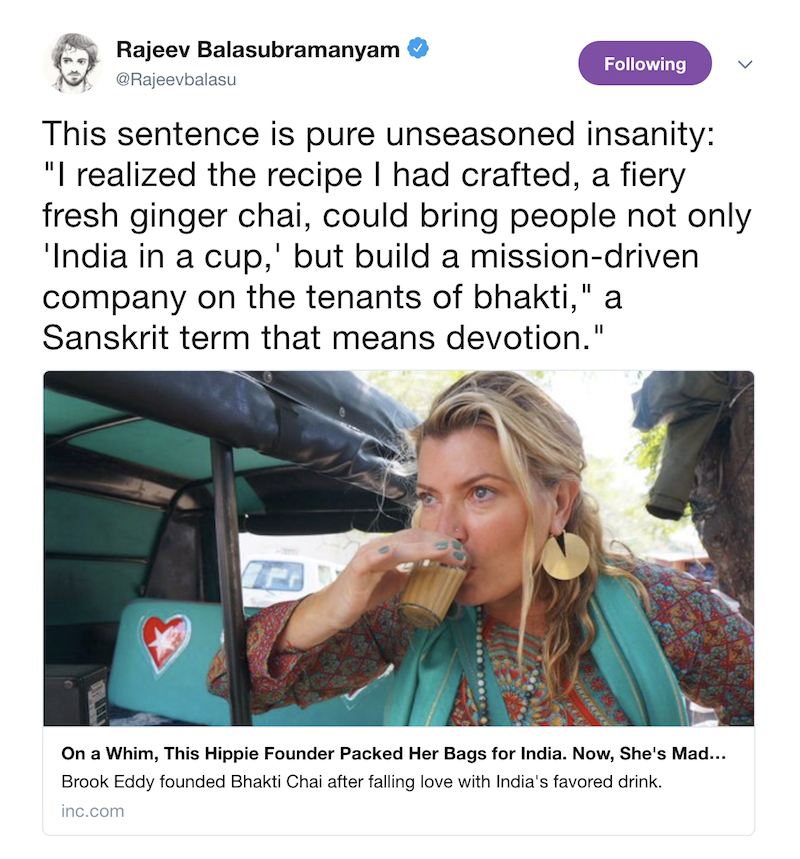 She has reportedly made over $35 million in total revenue since she set up her company Bhakti Chai in 2008. She became inspired in 2002, when, upon hearing a story on NPR about a social change movement from India, she reportedly "packed her bags for South Asia."
According to Eddy, her commitment to the social cause and interest in the Indian culture would eventually lead to her discovery of the popular local drink. When she returned to the United States, she said she crafted her own blend of the brew after being unable to find the drink in her neighborhood.
Eddy's creation would eventually fuel a business idea, giving birth to Bhakti Chai about a year later. "I realized the recipe I had crafted for myself, a fiery fresh ginger chai, could be produced for cafés and retailers to bring people not only 'India in a cup,' but build a mission-driven company on the tenants of bhakti," Eddy was quoted as saying.
Her interview also revealed some interesting viewpoints:
"I'm a white girl born of hippie parents in Glenwood Springs, Colorado, and then raised in Michigan, right? I shouldn't really have this pulse for India, but I do. I love the chaos and vibrancy. Every time I come I'm introduced to something new. It's just real."
Eddy is also planning to include healthy eating, meditation, and yoga to transition the company to a lifestyle brand.  She also donates a portion of all proceeds to charities in India.
NextShark reached out to Indian readers on Instagram to get their thoughts. The results were pretty split, some found Eddy's business offensive.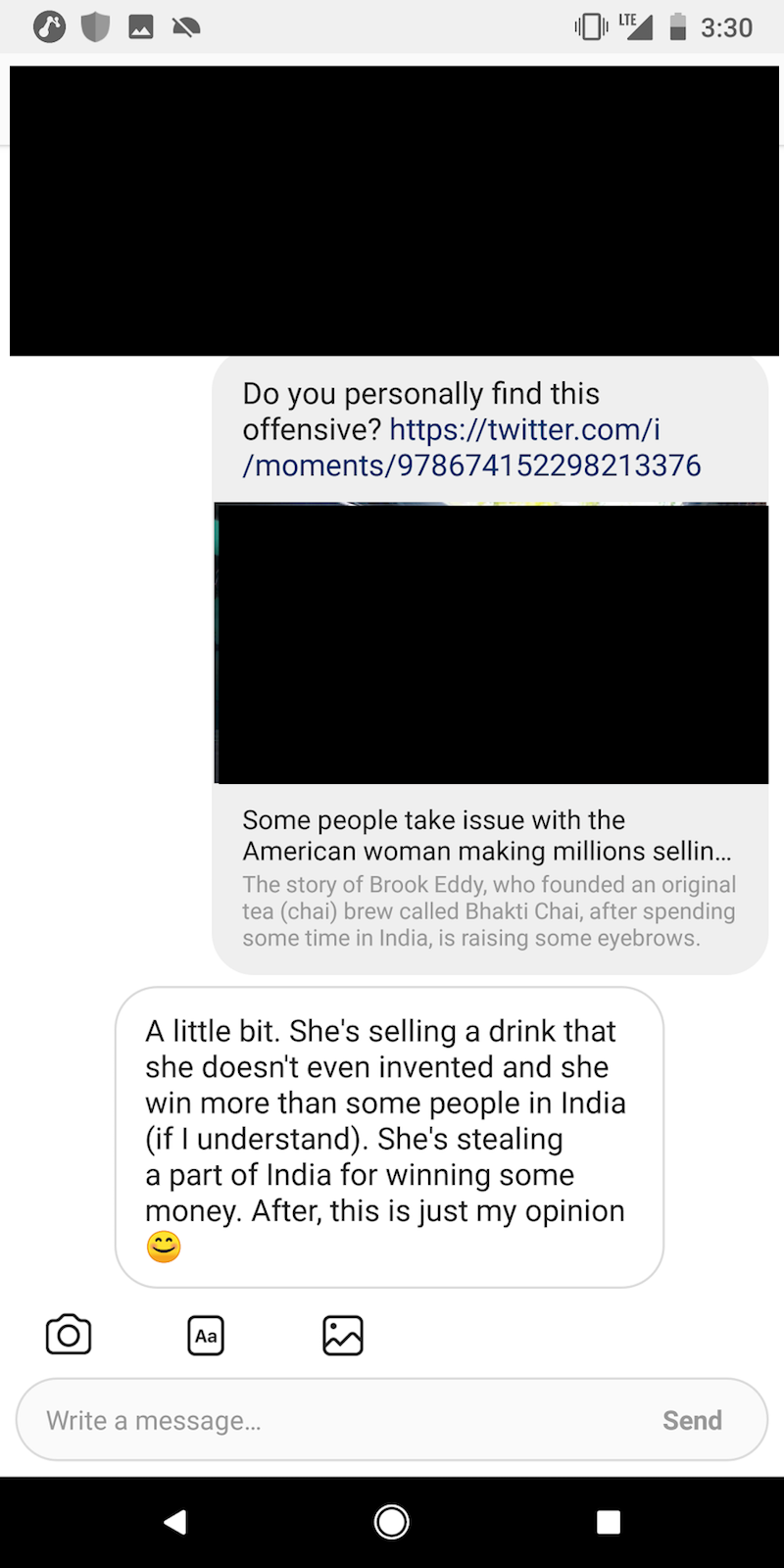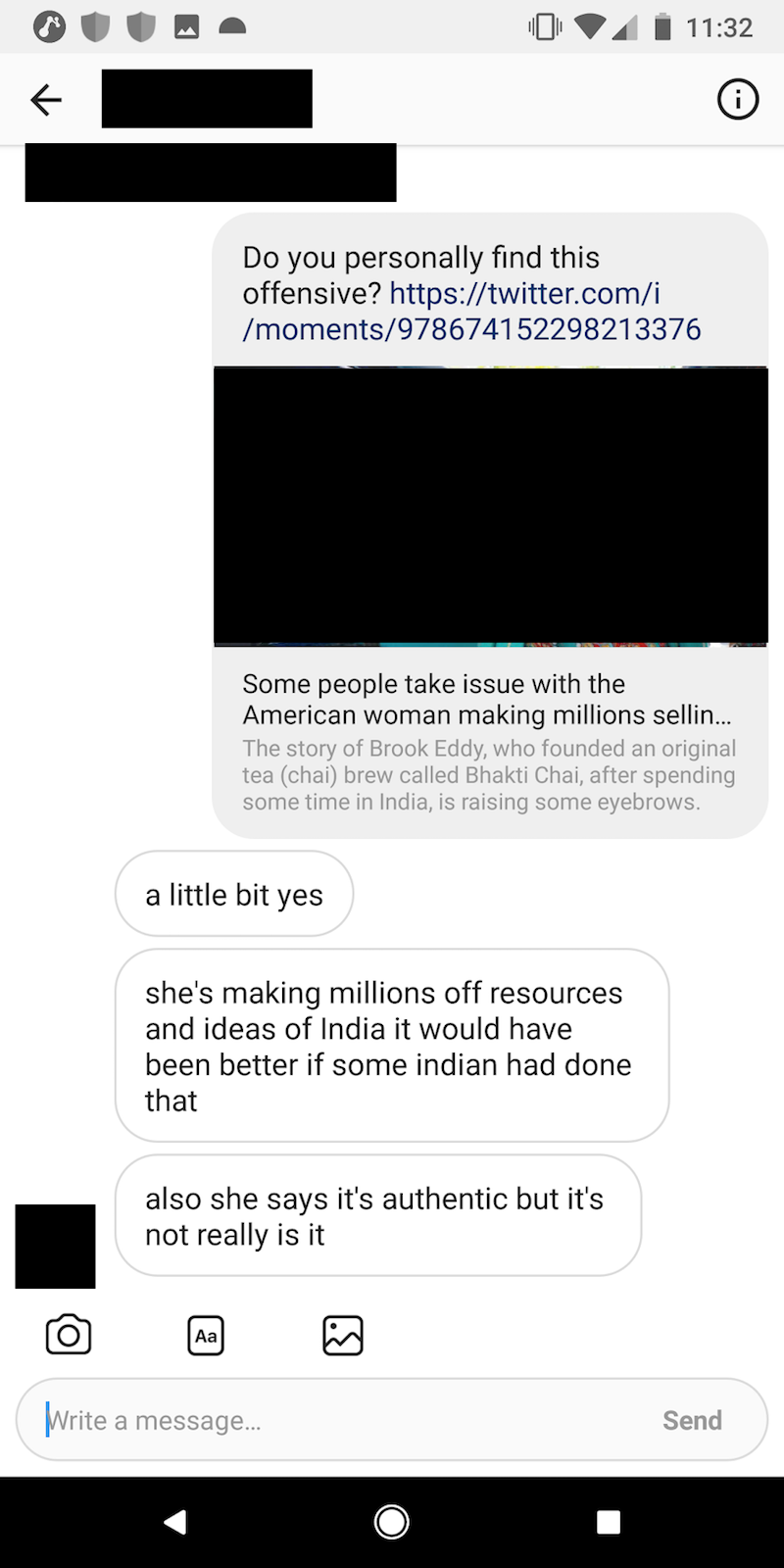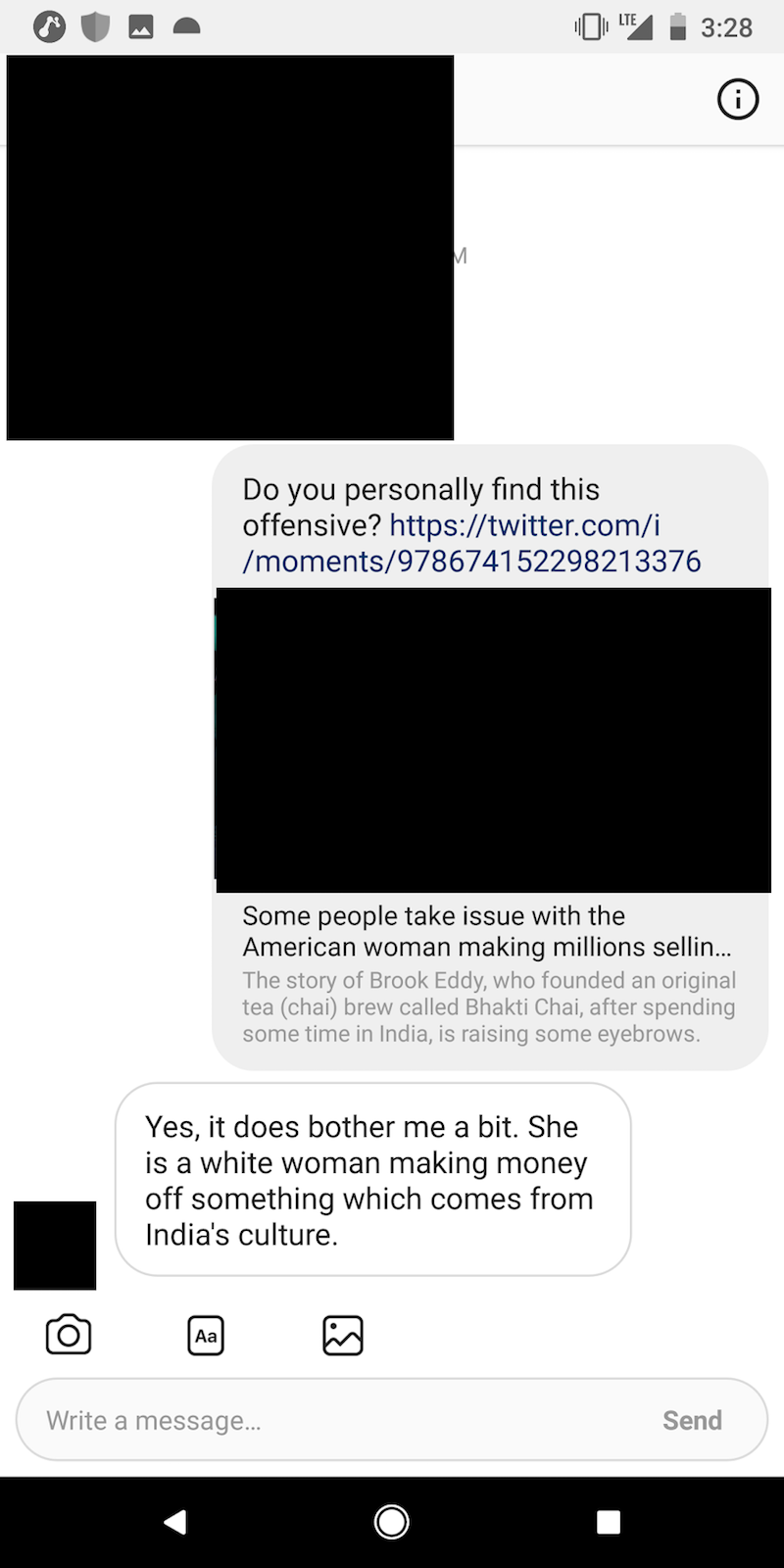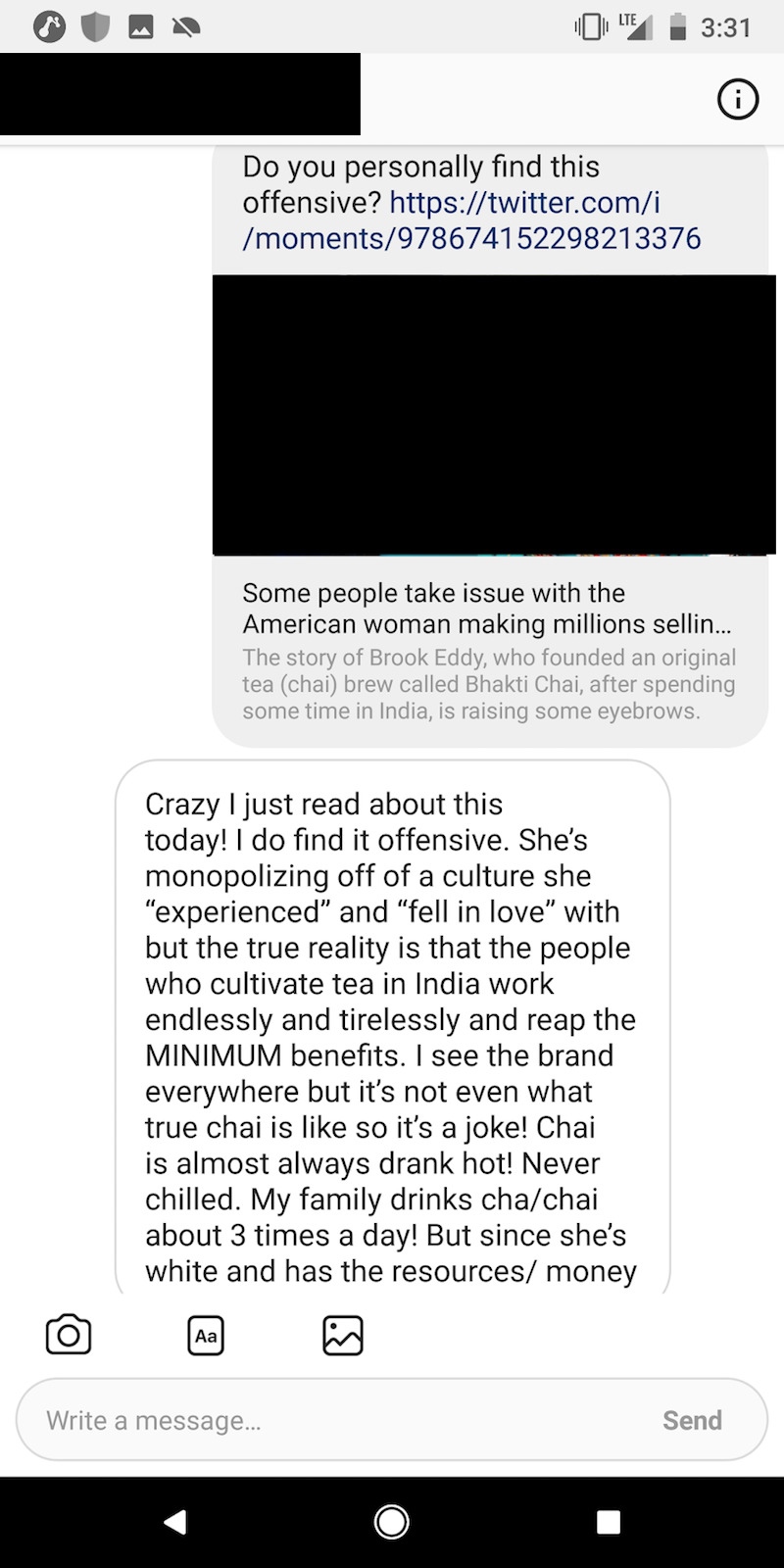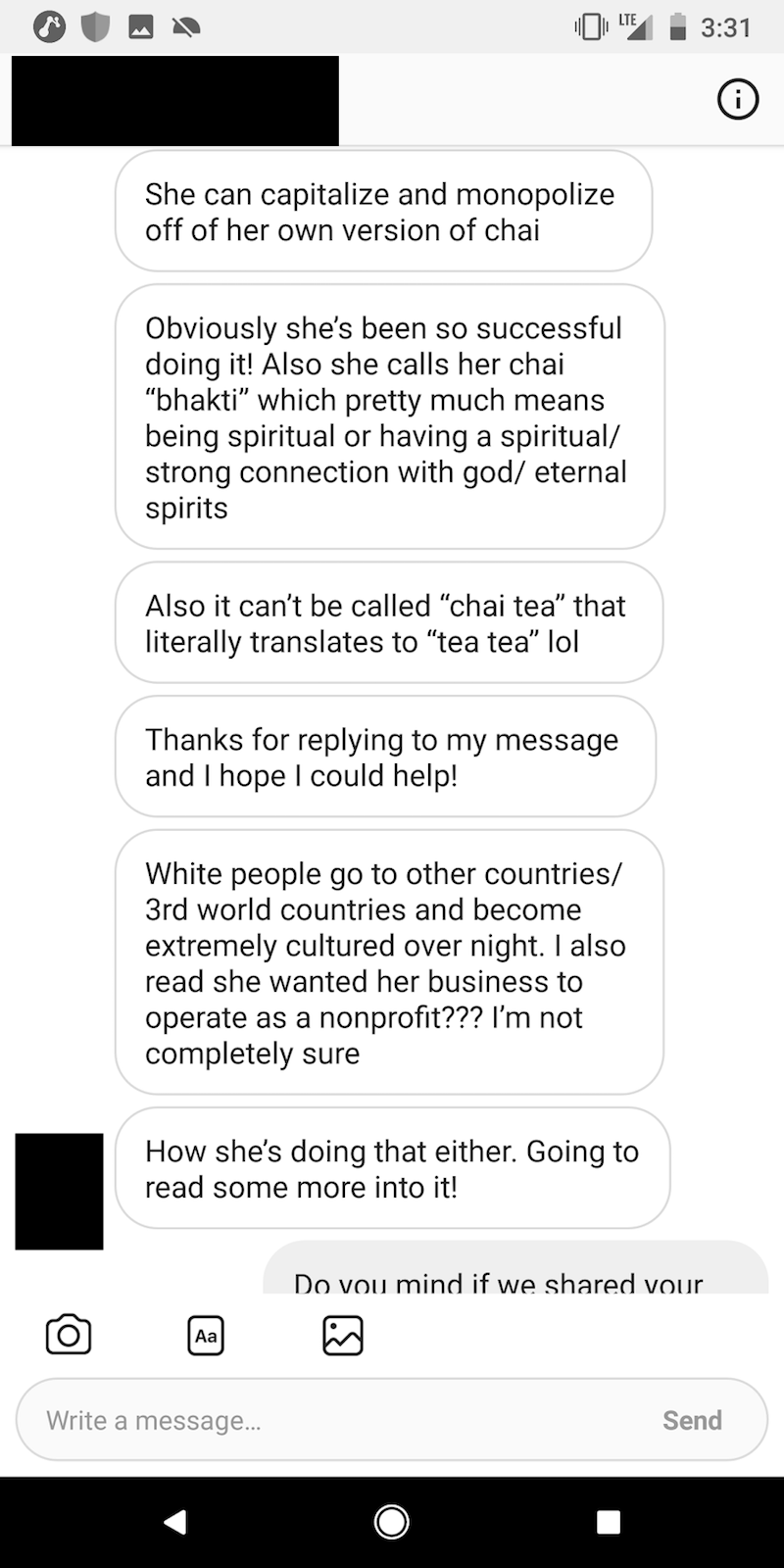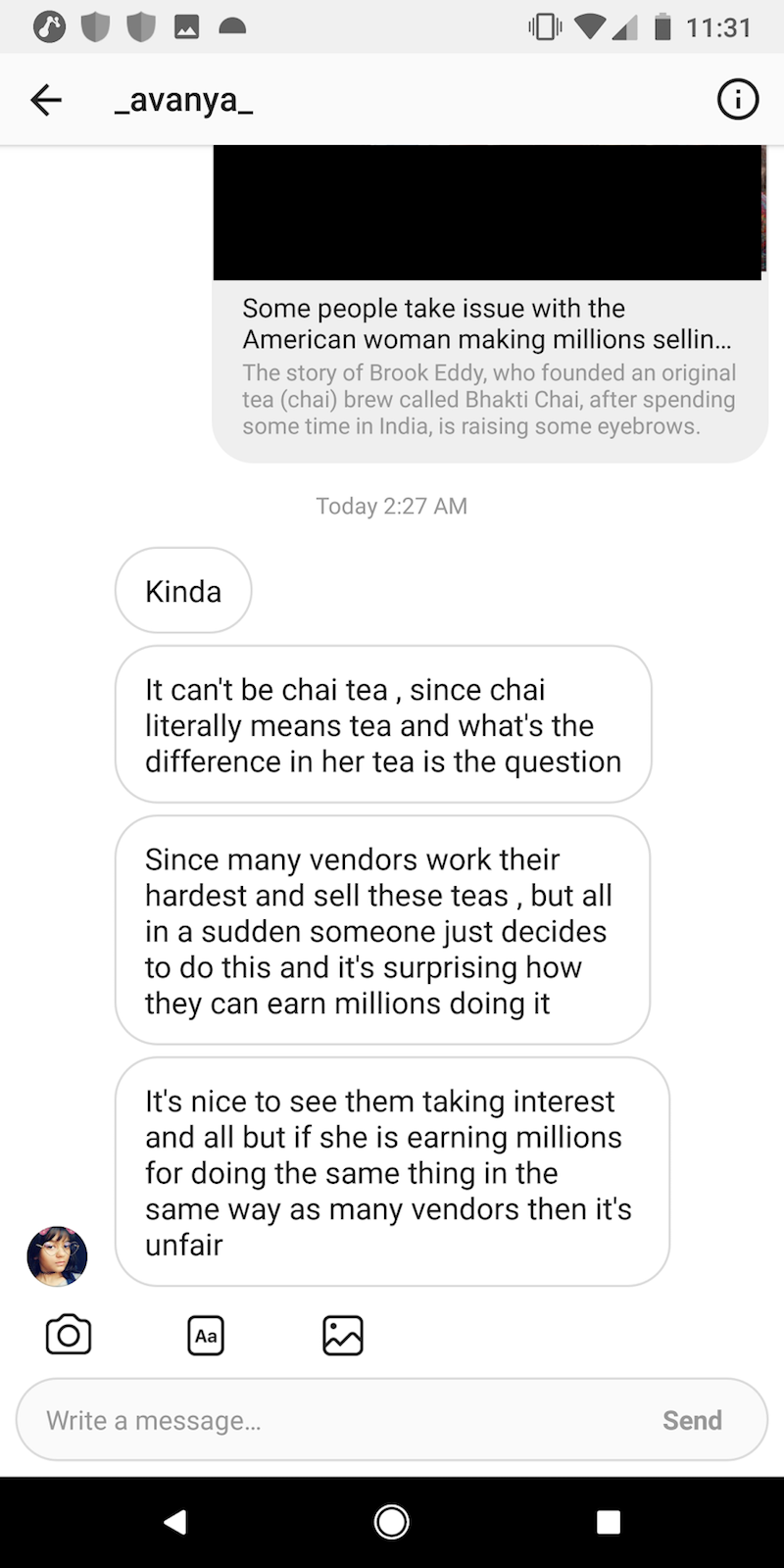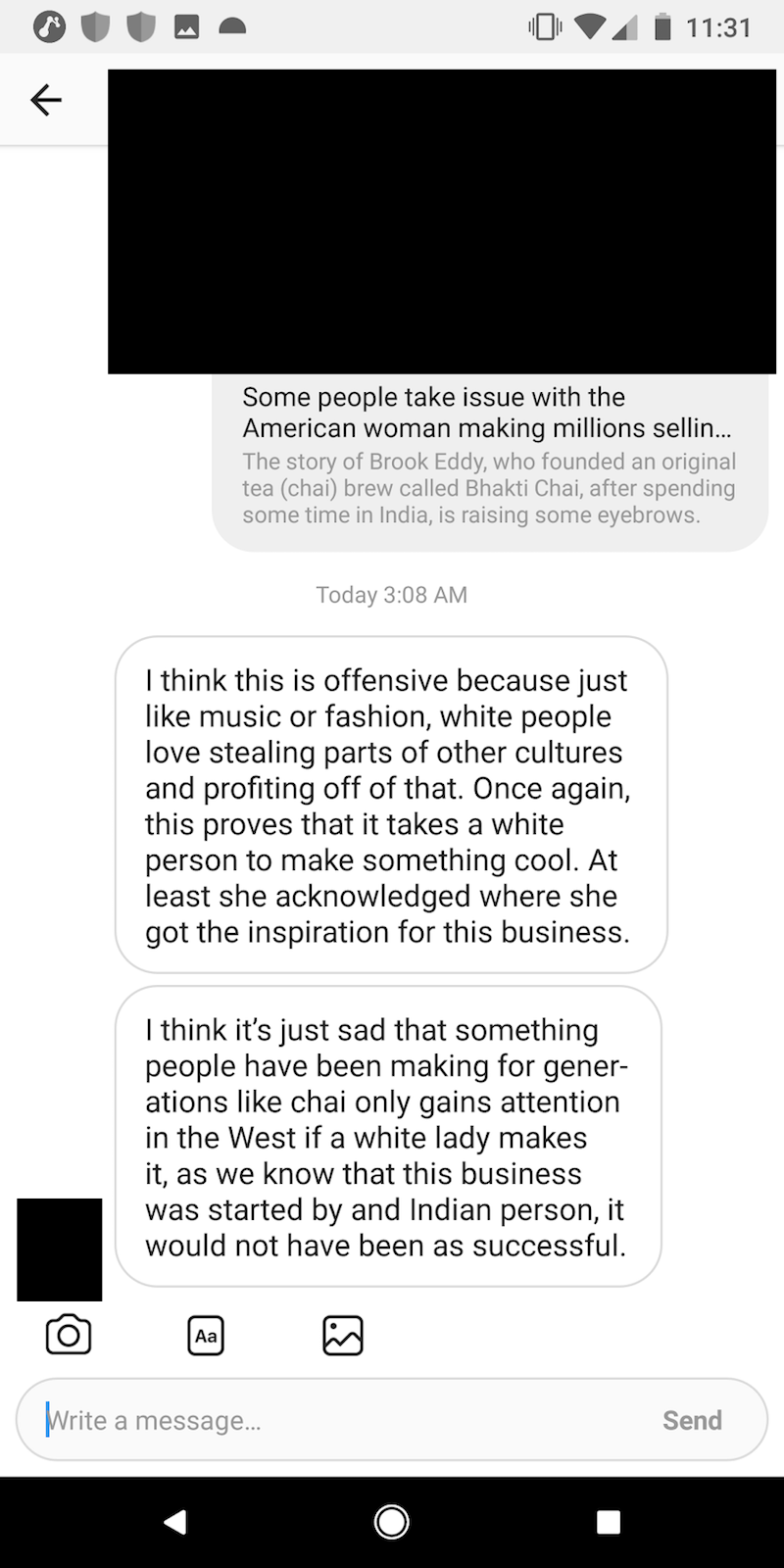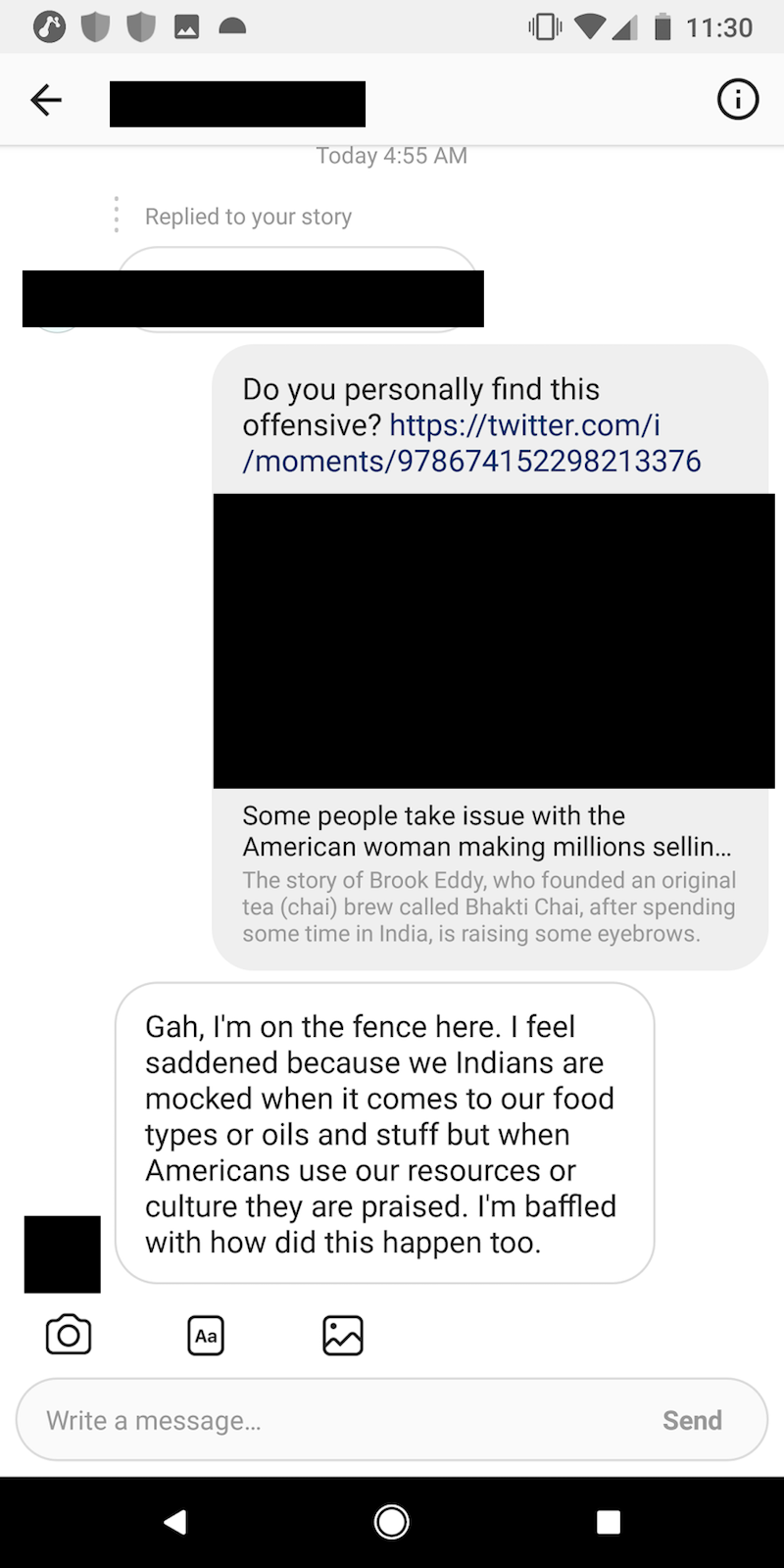 Some users didn't find it offensive at all.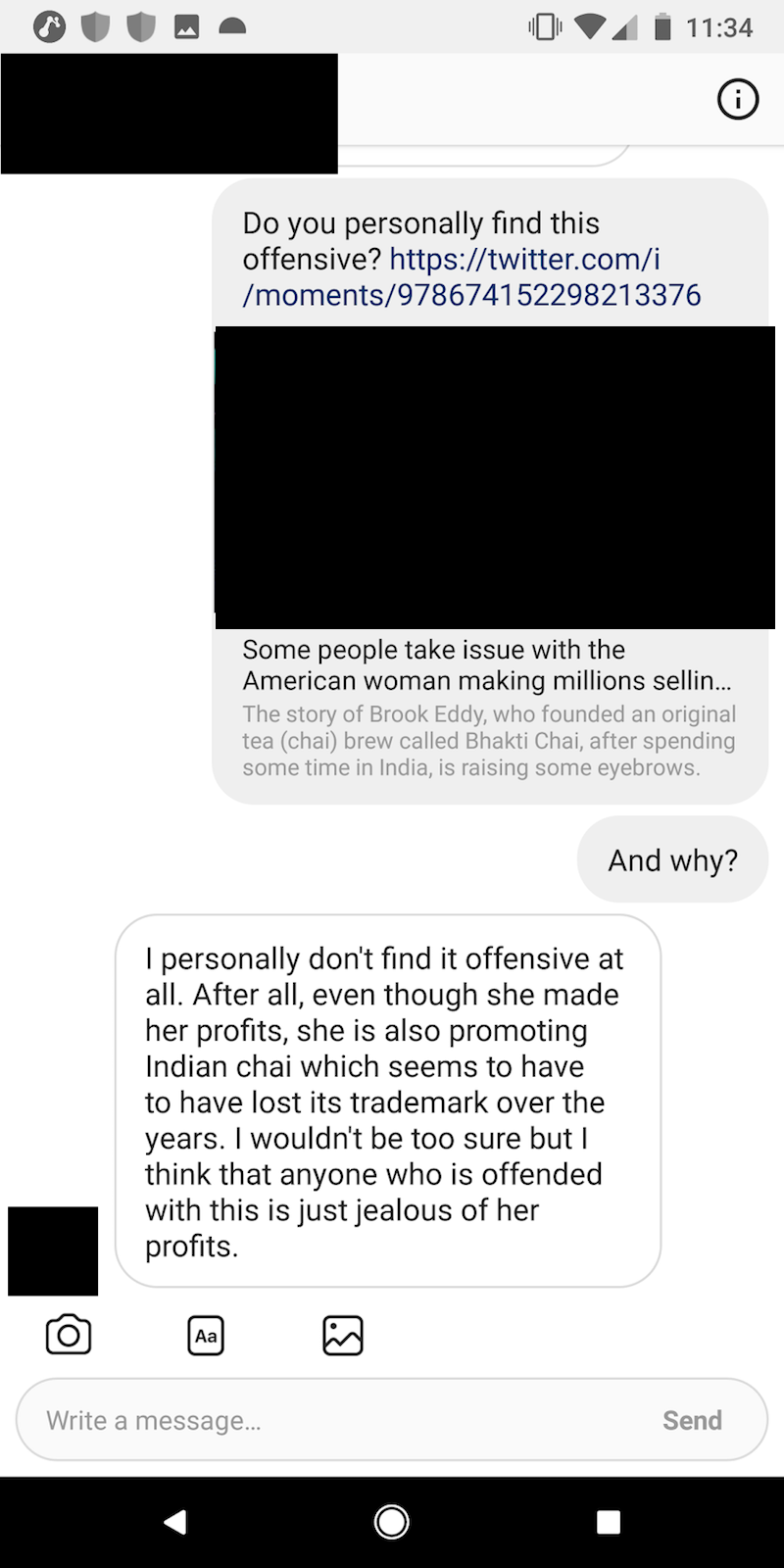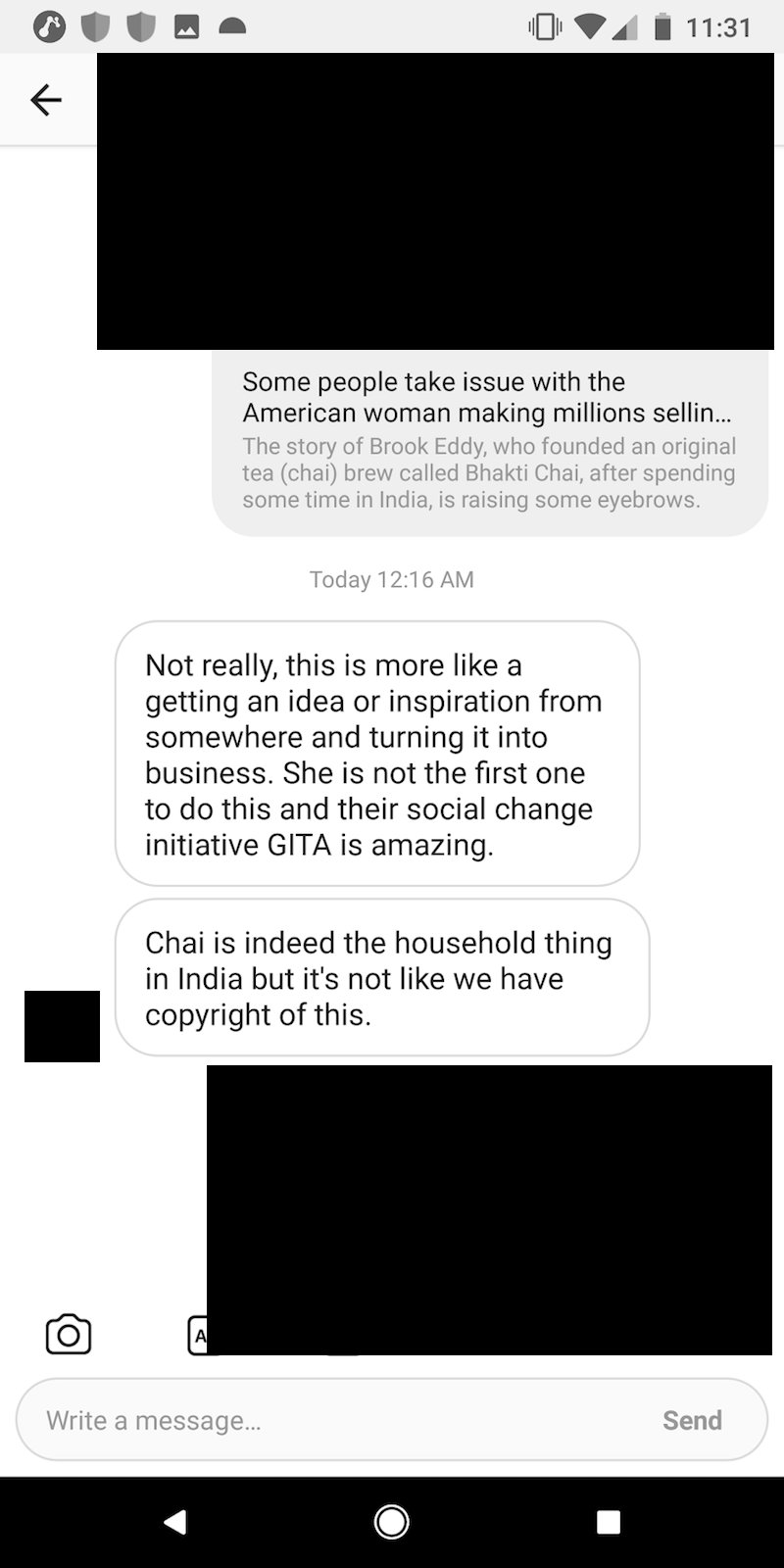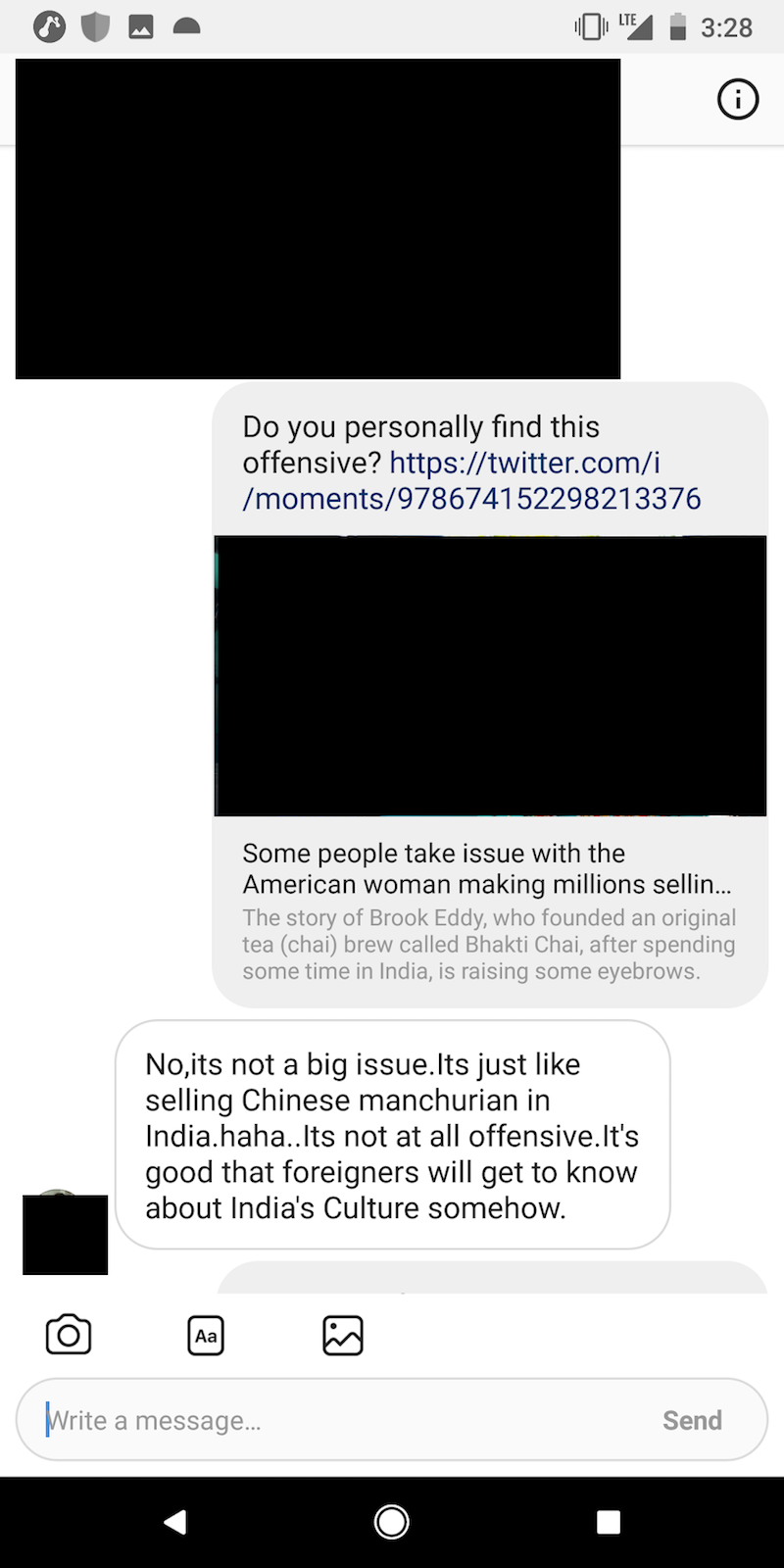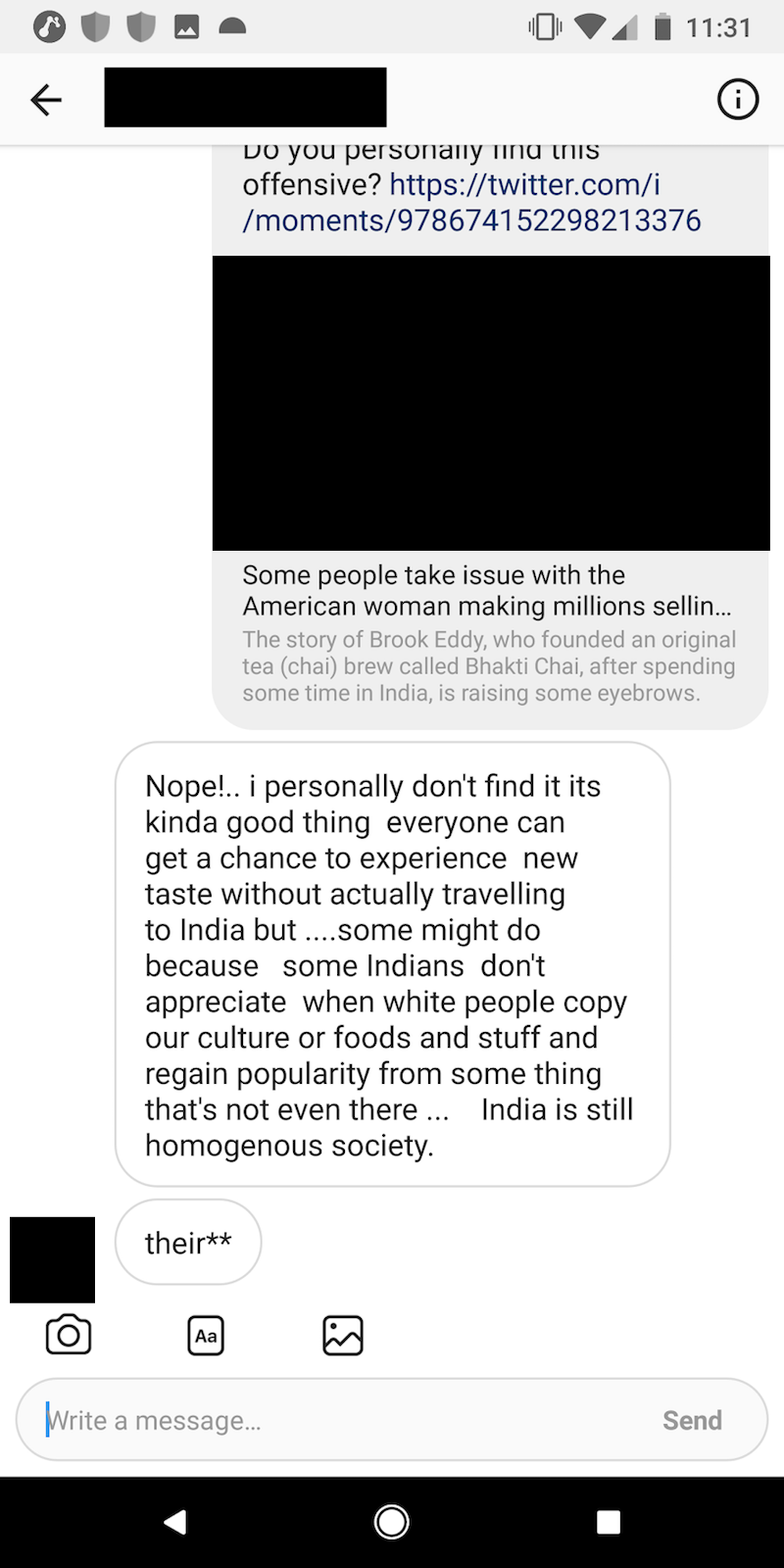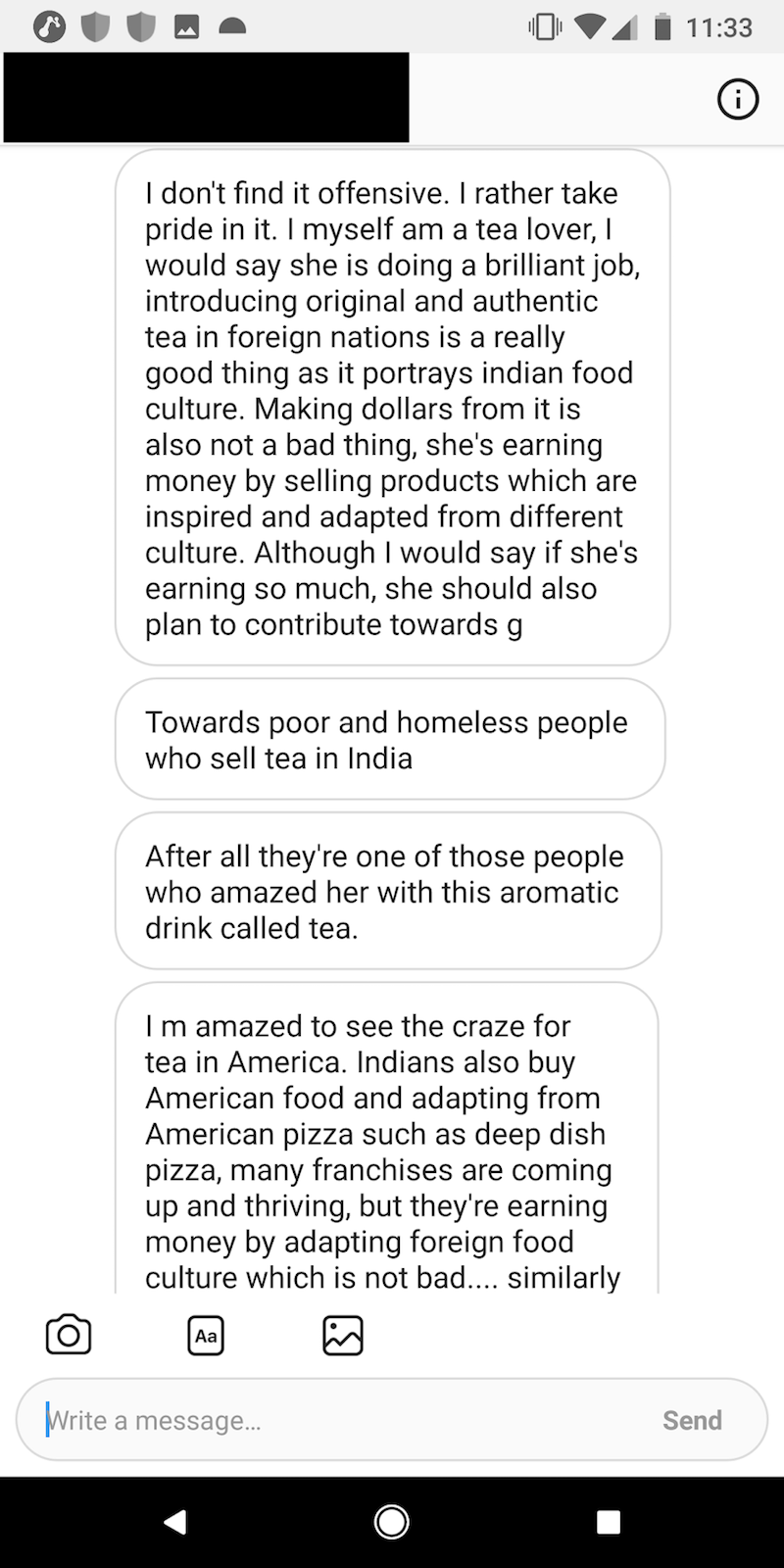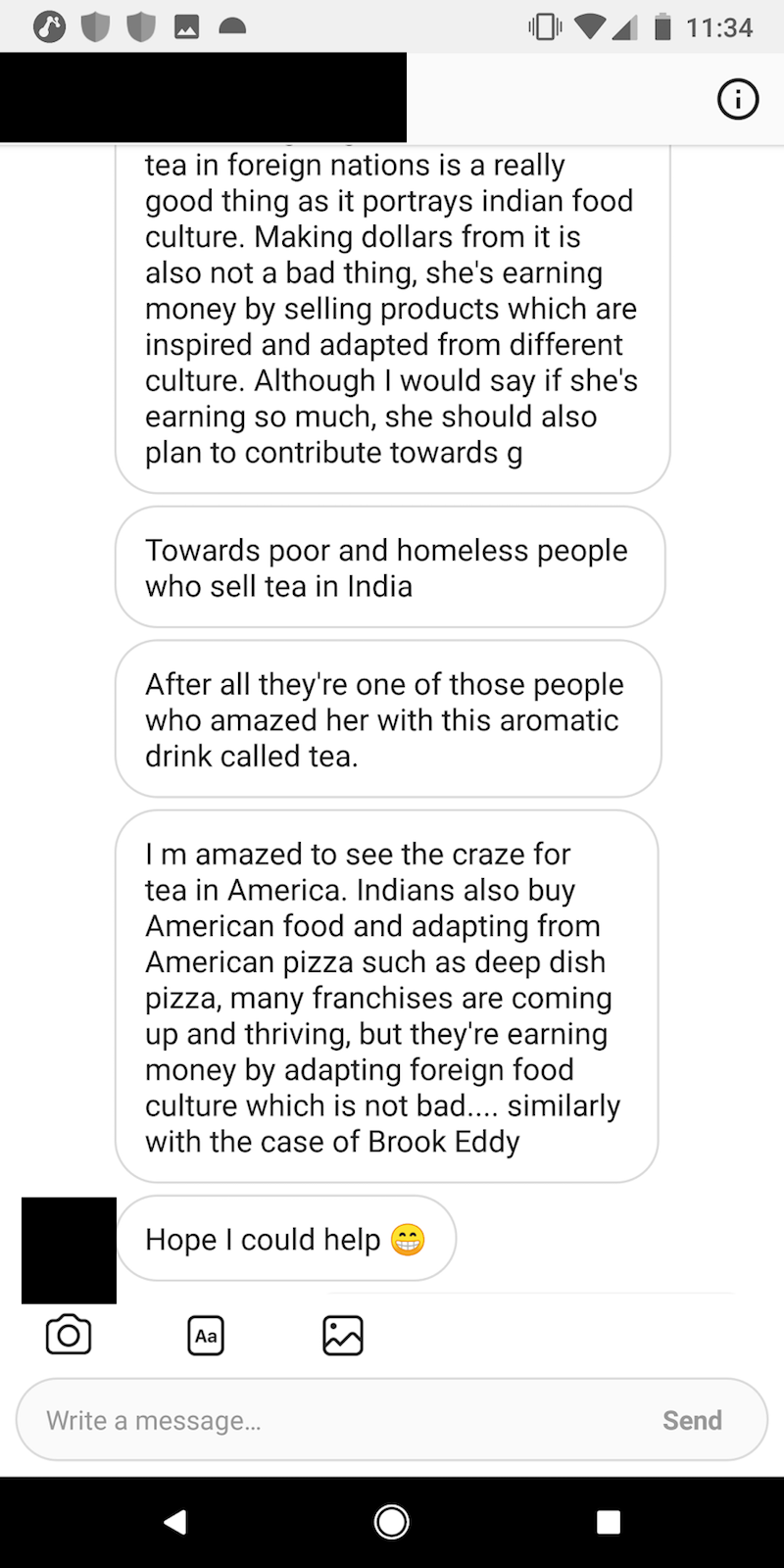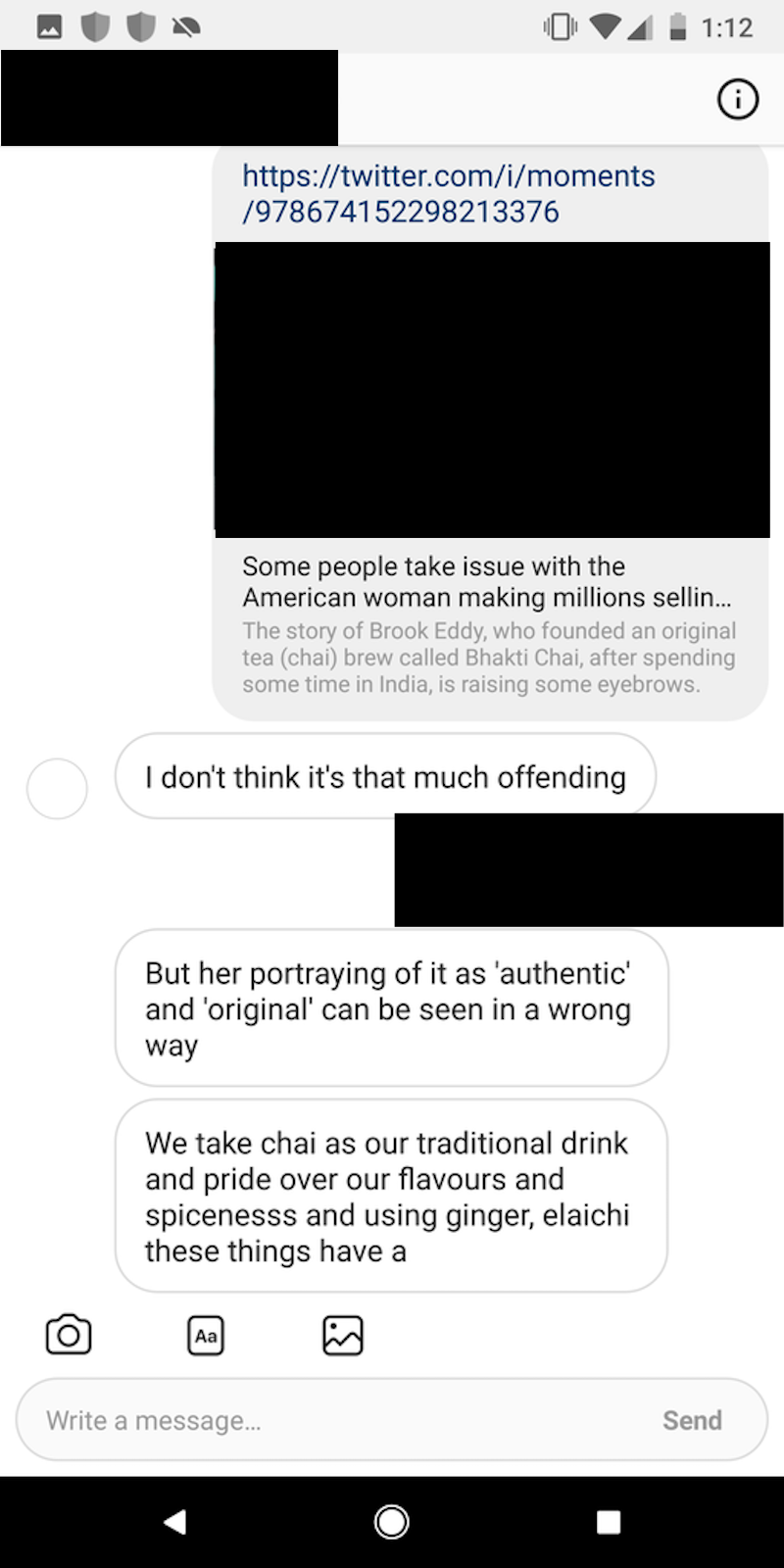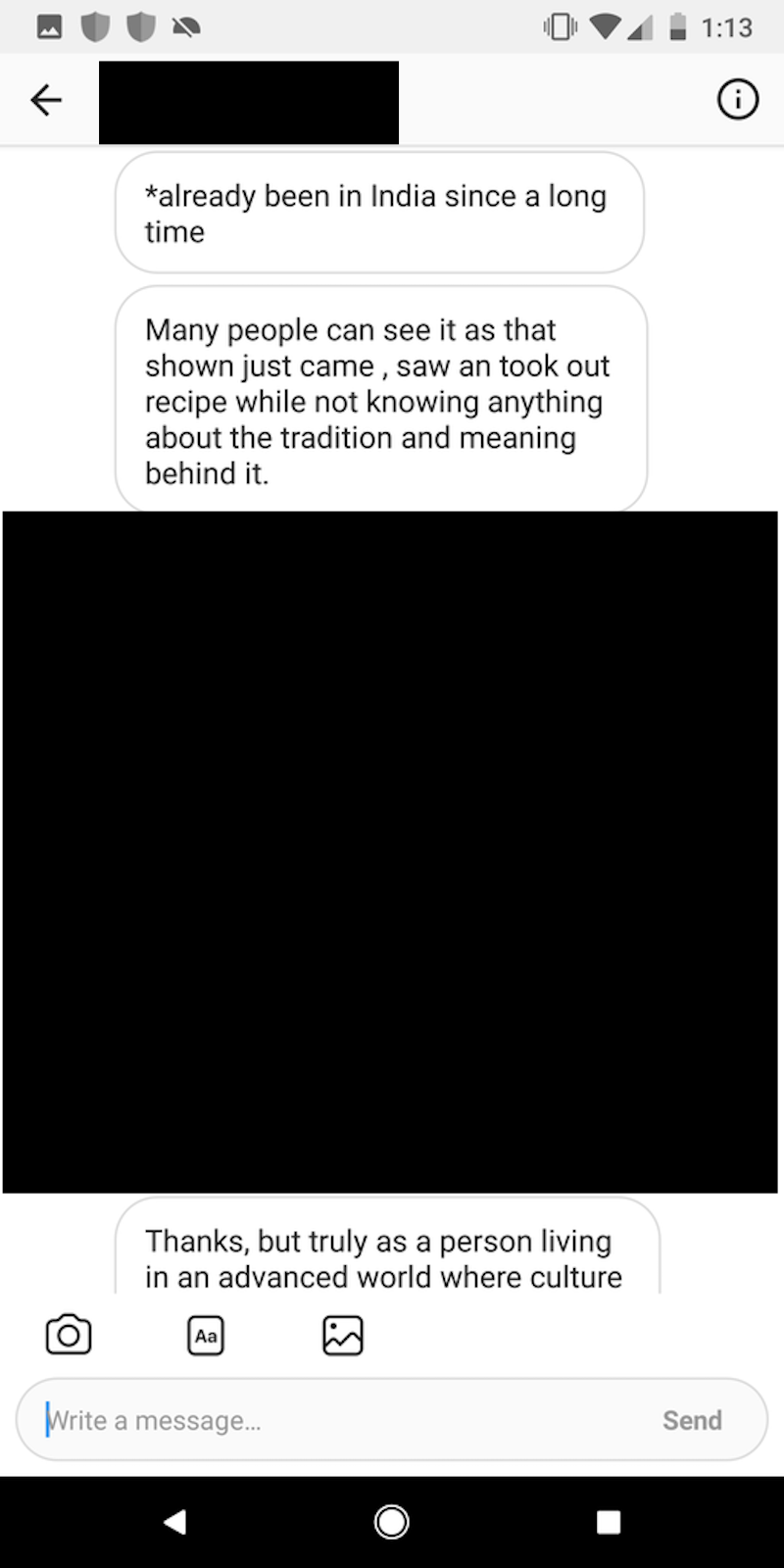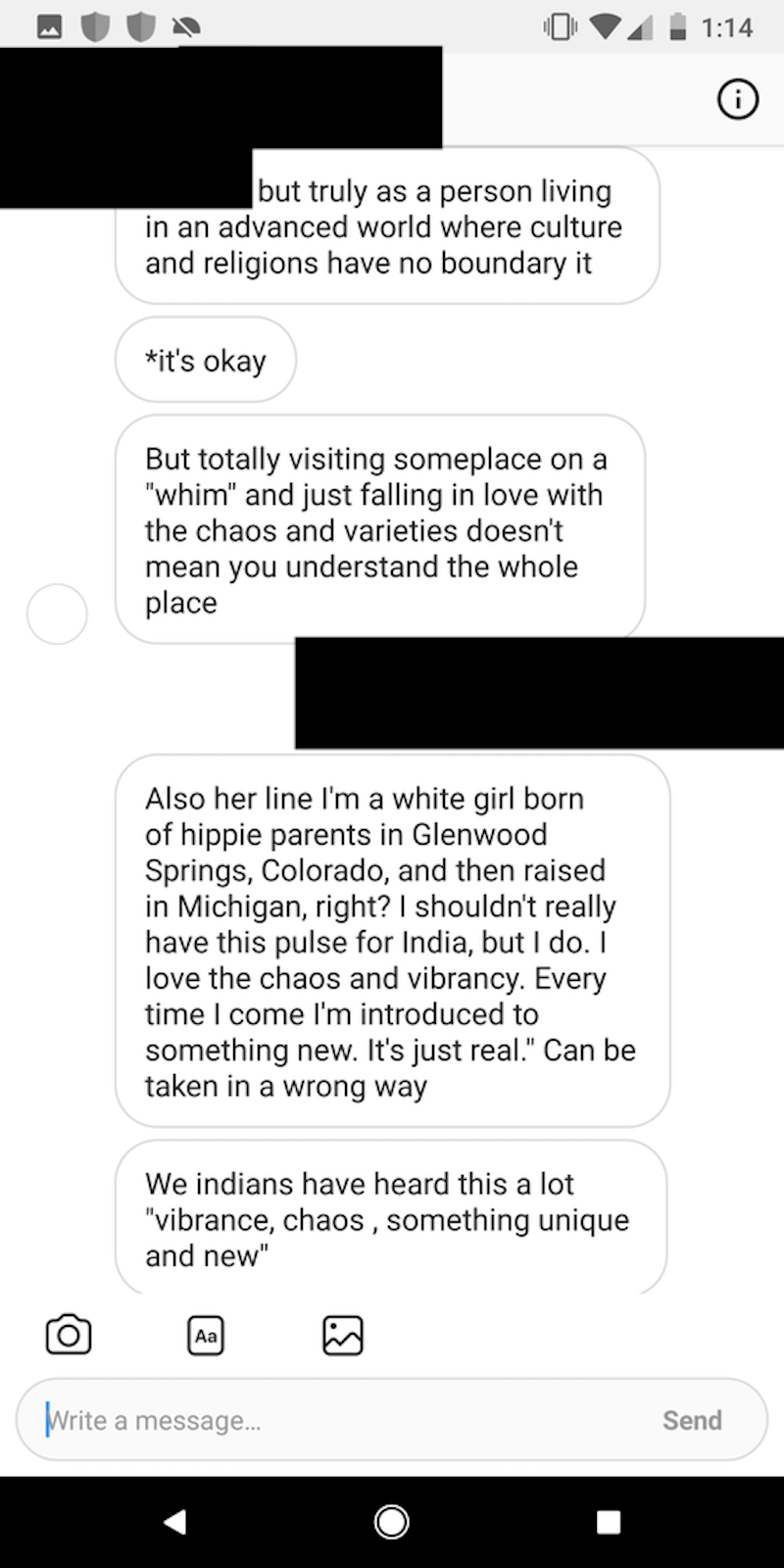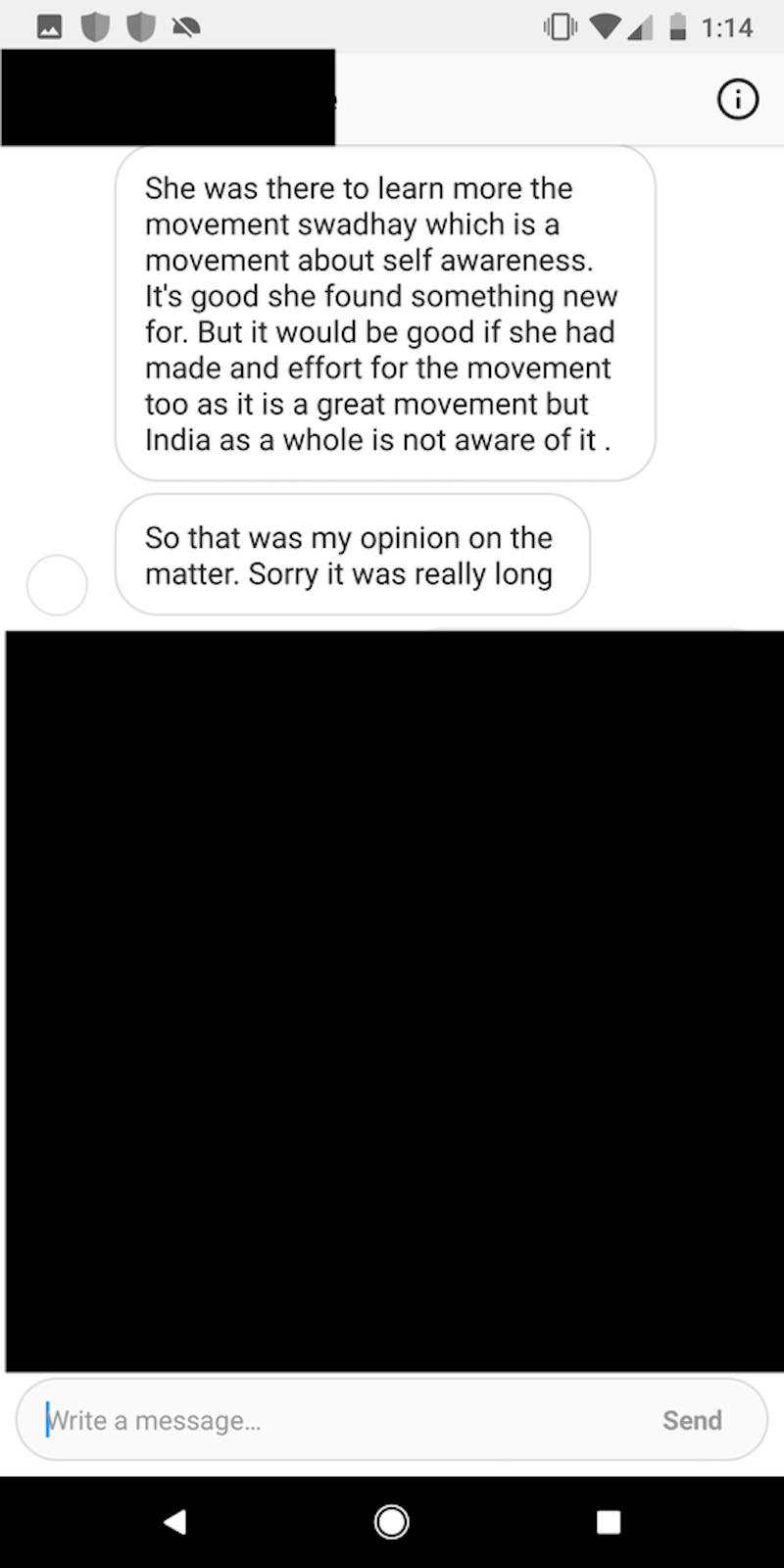 Others commented on the bizarre name of the company.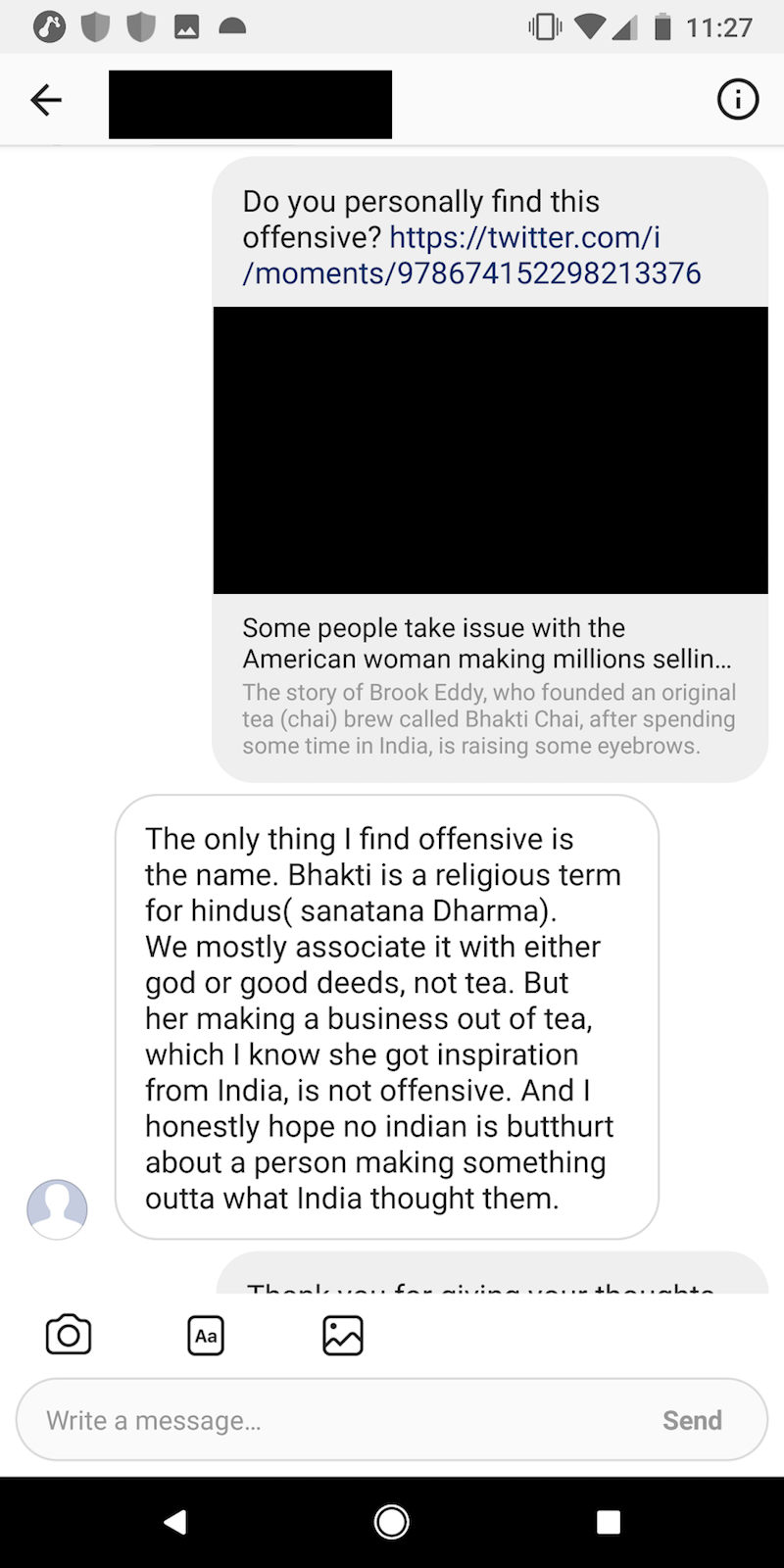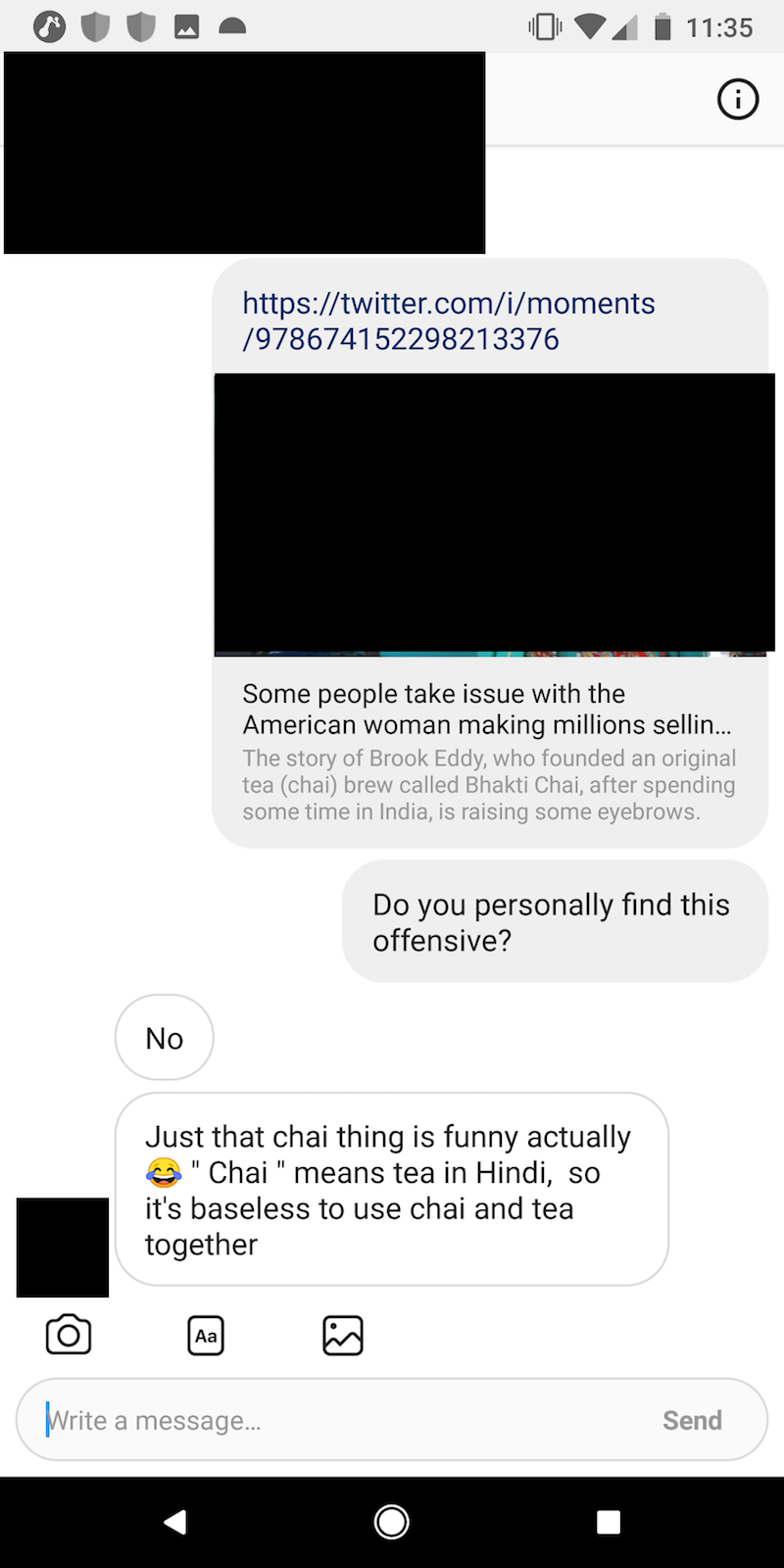 "I want customers to say, 'Whatever Bhakti does it's amazing because I trust them. It's going to have soul,'" Eddy further explained in the interview.
"So maybe someday it's sauces or chutneys or snacks or food or a brick-and-mortar concept. And maybe the pulse and the vibration of India will come through somehow. I want that to be the legacy."
NextShark has reached out to Bhaki Chai for comment and will update accordingly.
Feature Image via Instagram / bhaktifans