With cryptocurrency exploding
in popularity in recent years, many experts have been summoned by mainstream media to drop their sage wisdom for how newbies can get into crypto investing.
But what about regular folks not in the upper echelon of crypto investors? Meet
Brenna Sparks
, she's a rising 25-year-old Laotian adult film star who's racked up quite a fanbase not only because of her content, but for her
tech-savvy tips on crypto investing
. She was first introduced to Bitcoin in 2009 on the now-defunct online black market Silk Road. She was only 19 at the time.
"I was introduced to it through some friends as a mean to make payments during the Silk Road days," Sparks told NextShark.
"I lived in a boring town and randomly had the urge to buy some marijuana and that's pretty much how I began using Bitcoin.
"At that time, I'm not sure there were even exchanges yet. I had to buy Bitcoin from sketchy people using Green Dot MoneyPaks! Eventually, I learned about Mt. Gox but that place sketched me out more than the moneypak people so I never registered."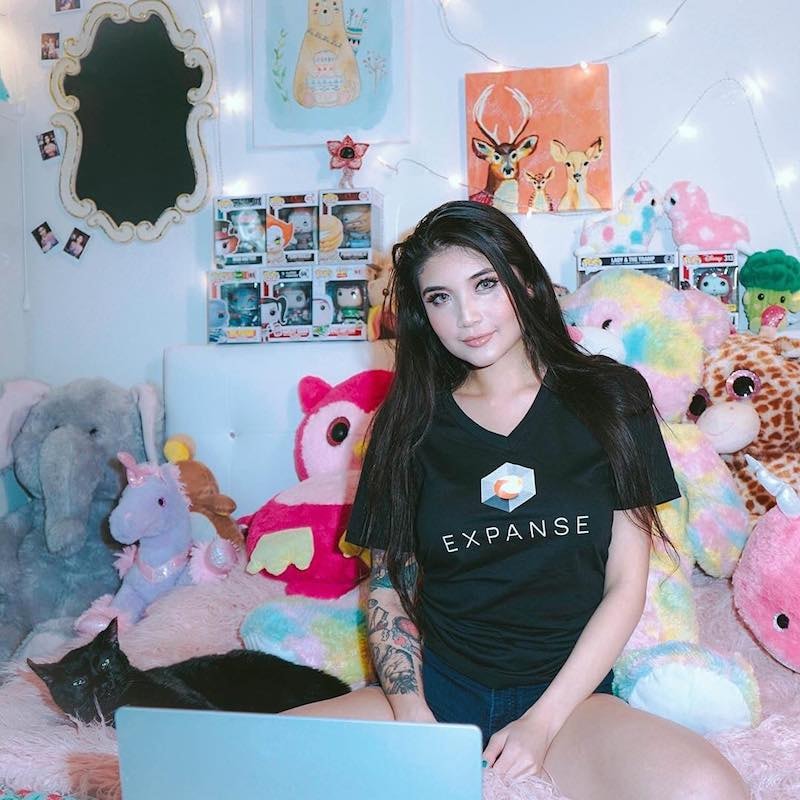 This past December, the price of Bitcoin hit an
all-time high
of $20,000, before
crashing below
$10,000 less than a month later. Despite these setbacks, Spark's early investments still have an average ROI of 1,100%.
"This is just the average ROI for my coins this year," she said. "My actual ROI is a lot bigger and much more difficult to calculate, since people have been giving me a bunch of coins – I've received roughly $40,000 worth –  and I made some good decisions with them.
"Getting into crypto has been truly life-changing for me. It's forced me to get educated in many different fields and has brought lots of financial success. The past year, even with the crash, has brought me more income than my entire adult career has."
Sparks says that her success was mostly because she invested in very low market cap coins that grew a lot over 2017. As she made more money, she slowly shifted into higher market cap coins. However, she's still investing in low market cap coins.
Subscribe to
NextShark's Newsletter
A daily dose of Asian America's essential stories, in under 5 minutes.
Get our collection of Asian America's most essential stories to your inbox daily for free.
Unsure? Check out our Newsletter Archive.
"Right now, I have two in my portfolio that have a market cap of less-than $15M that I believe will give me at least another 10x," she said.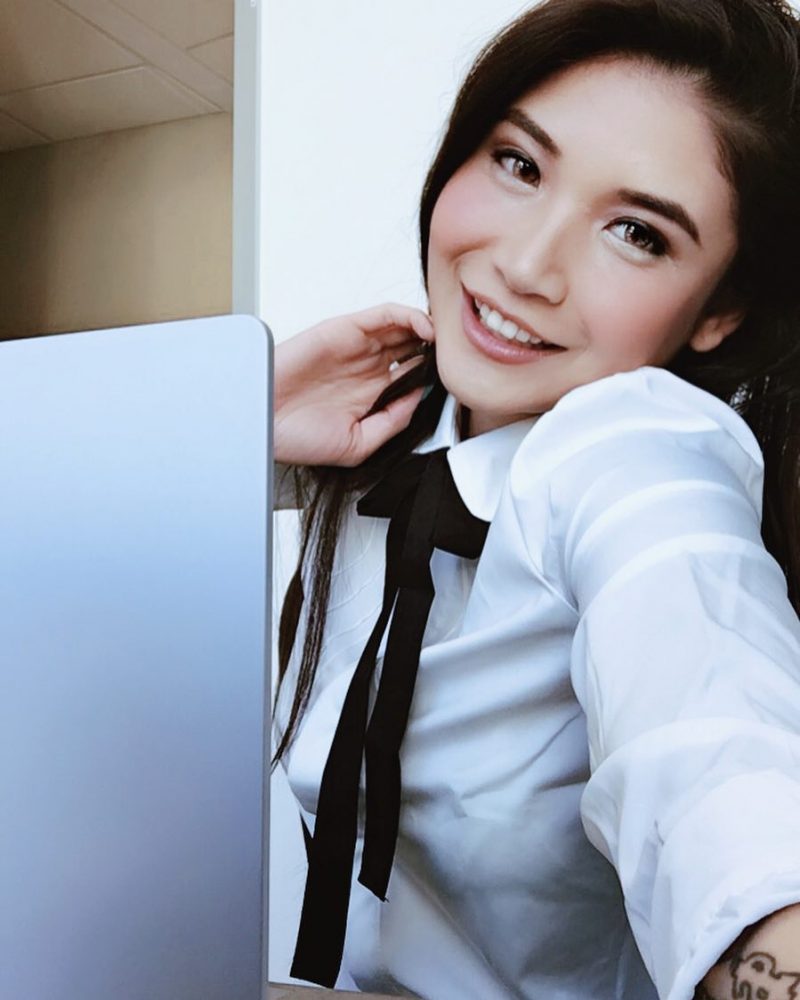 When asked about her personal investment strategy, Sparks says she takes a "asymmetric" approach to investing, which means that she tries to reduce her possible losses while still aiming at the same potential reward.
"For example: Take two companies (A and B) that you are confident can reach a $100M market cap. Both have a possibility to depreciate down to $7M. Company A currently has a $60M marketcap, Company B has a $10M market cap.
"I would choose Company B – Not only can I buy a much better position with company B, but it has a lot more room to grow, and a lot less room to depreciate. This gives me flexibility, allows me to take smaller risks without sacrificing reward, and keeps my investing mind more stable."
Some of the companies Sparks had invested early in include Elixir (
ELIX
) at an $800,000 market cap, which is now worth over $11 million, and SONM (
SONM
) when it was at a $9 million market cap, now worth $80 million. Needless to say, it seems like Sparks has made some key decisions that have yielded massive returns for her.
"When my investment is successful, I take the profits and either put them into my top pick or distribute them between no more than 5 of my top picks." she said. "I don't like to diversify too much and tend to only hold no more than 6 different coins at a time."
Despite many
notable advocates
for cryptocurrency, like Mark Cuban, Richard Branson and Warren Buffett, all billionaires who've made efforts to invest in crypto and blockchain technology companies, there are also harsh critics. Jamie Dimon, CEO of JPMorgan Chase, has called cryptocurrency a "fraud"; Shark Tank judge Kevin O'Leary says that the volatility of cryptocurrency makes it a very risky investment; Diane Abbot, a politician for the British Labour Party,
called Bitcoin a "Ponzi scheme"
. However, this has not deterred Sparks in anyway from further investing in cryptocurrency.
"I've been listening to people trying to downplay crypto for far too long and it just doesn't phase me anymore," she said.
"It's become obvious that my generation and the younger generation wants cryptocurrencies and their lifestyles are more in line with crypto than with fiat.
"Ponzi scheme? I don't see how fiat is any different, where the top 1% rule everything and shit on everyone below them until the currency changes into something else, then repeat. There will be lots of scams to get through and kinks to work out, but ultimately crypto is here to stay because it works."
Since her success, Sparks has encouraged her friends, family and colleagues in the industry to get into cryptocurrency themselves. She believes that cryptocurrency will be extremely beneficial for those who work in the adult industry.
"The adult industry is very behind in tech," she said. "Lots of stuff in the industry is still done so primitively. Current payments processors and banking systems make it unnecessarily difficult for people in the industry, which also ends up leading to corrupt behavior from all parties – directors and agencies stiffing performers, performers stiffing directors and agencies, camsites taking enormous fees, sketchy payment processors scamming legitimate companies and girls out of their earnings, and more.
"Cryptocurrencies can easily revolutionize how adult content is distributed, reduce costs for customers, increase profits, and really just smooth out the entire operation of production companies, camsites, escorting agencies, and individual content producers. One company I recommend to look out for is Spankchain."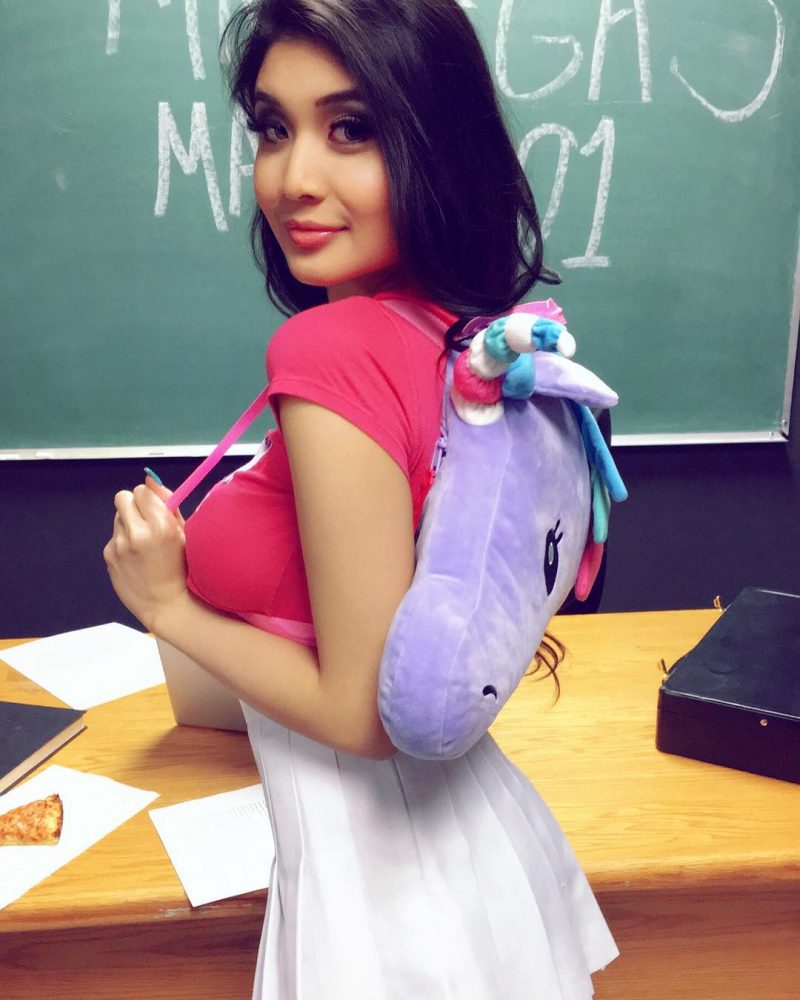 In an interview with
International Business Times
in January, Nevada brothel owner
Dennis Hof
said he plans on offering bitcoin payment options by this month.
 "There are people out there that are not coming here because there is not enough anonymity in their credit card, in their debit card, and they don't have the access to a lot of cash without their wife seeing the withdrawals,"
Hof said.
"With this [bitcoin], nobody knows. And that's what the Bunny Ranch is about, privacy and discretion."
For anyone looking to dip their feet into cryptocurrency investing, Sparks recommends researching on
CoinMarketCap
and going down the list of available coins.
"I think it's important to think about what kind of goals you have. 'I'm interested in making A LOT of money (6-7 digits)', which means I need to put a lot in and take risks on low cap coins that can give a huge ROI. For another person that might not work and may want something more 'stable' and popular. If you want to make a lot of money but don't have much to work with, then definitely look at coins that are worth less than $50 million."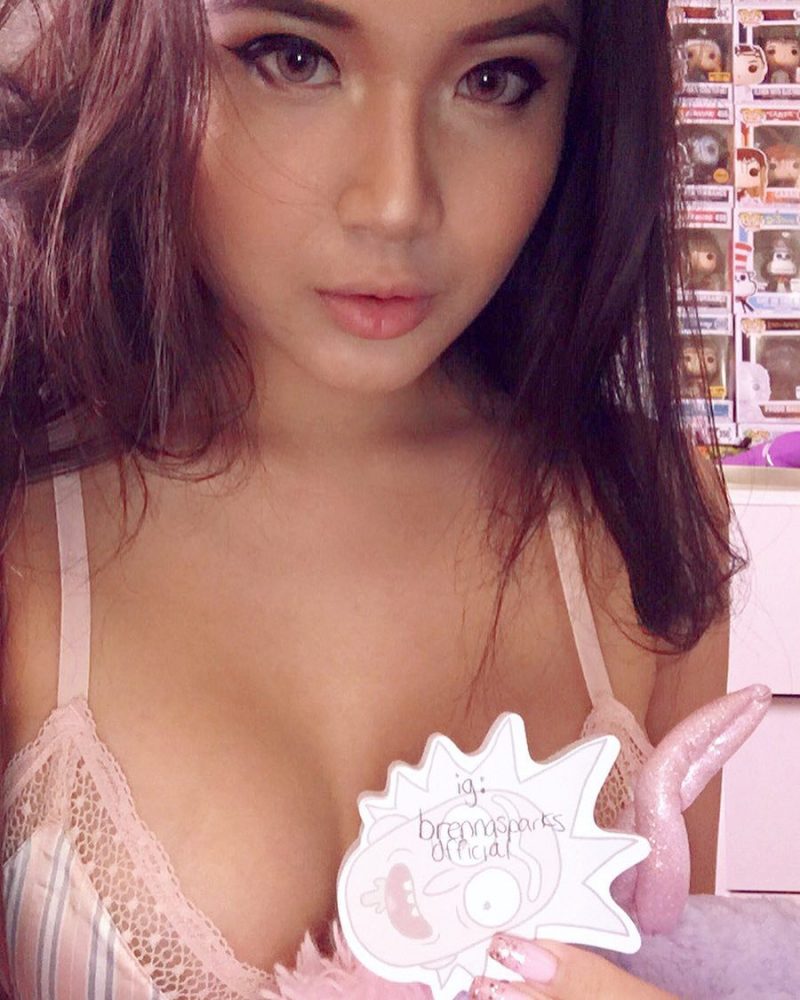 In terms of advice for current cryptocurrency holders, the name of the game right now for Sparks is HODL, slang in the cryptocurrency community for "holding".
"As of right now, I think its important to not just HODL forever, but to cash out when you've profited enough and move onto new projects, and just repeat. I'm not too fond of sitting on all my coins, hoping they hit the billions, not when there are so many great projects coming out that haven't even mooned yet. I think its important to have some coins you'll hold for a long time and others to hold until they've 10 x'ed or whatever and then just leave them. I tend to avoid getting too attached to my coins."