A 71-year-old grandmother of six suffering from breast cancer in Singapore volunteers her time to create face masks for the community during the COVID-19 pandemic.
Amy Lee, of Tanglin Halt, who has made 300 masks, is part of the community initiative organized by the People's Association called Masks Sewn With Love, according to The Straits Times.
"Making the masks made me a part of a larger community who showed me care and concern, and my spirits were lifted," Lee, who had a breast cancer relapse last year, told the publication on May 9.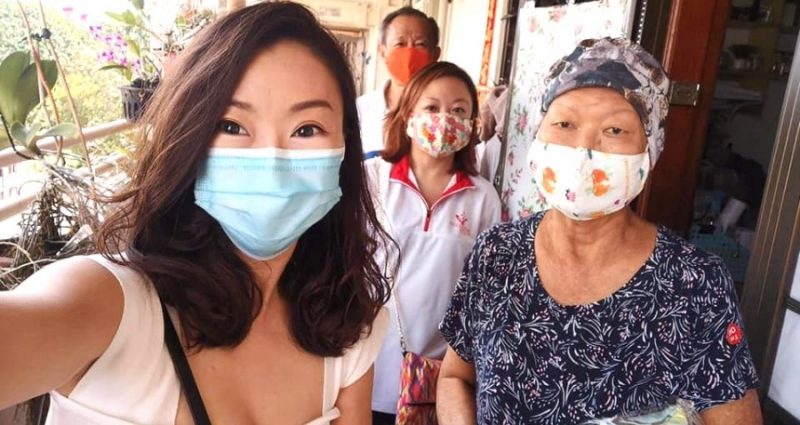 Lee said she discovered the initiative thanks to a friend who was volunteering and described the process as very convenient.
"When I realized my friend was doing it for a good cause, I became interested," Lee said in Mandarin via The New Paper. "I told her I was worried my handiwork wasn't good enough, but I realized that as long as I have the heart to do it, (the masks) will turn out fine."
"You just have to wrap up the masks and write the organization's name on the envelope before putting them into postboxes," she said.
The initiative has helped her cope with the side effects of chemotherapy which began in January.
"The chemo is supposed to make me feel weak, but I have found great strength through this initiative," Lee said. "It is a time to show love and care for others. Every mask I make is one more person that has a mask. Knowing that makes me happy."
Since her family of three children and six grandchildren aren't allowed to visit her due to the social distancing order, Lee said the Facebook group has become like a second family. It also became apparent when many well-wishers sent their message to her after she posted about her condition.
The Masks Sewn With Love initiative, which has at least 1,000 volunteers, plans to donate 50,000 cloth masks to vulnerable groups, the organizers told The Straits Times on Wednesday.
About 10,000 masks made by the group are already designated to be donated to children and young people in shelters.
30,000 masks are set to be distributed to the elderly and cleaners while the remaining 10,000 will be given to domestic workers.
Images via Amy Lee KN / Masks Sewn With Love