A woman who spent nearly two weeks in a coma after shielding her daughter from a crashing vehicle has reportedly been diagnosed with the worst case of a traumatic brain injury.
What happened: Lam Nguyen, 44, and her daughter, Nhung Pham, 22, were watching fireworks in Anaheim, Calif., on Independence Day when a gray Chevy pickup truck plowed into the crowd they were standing with. Nguyen instinctively tried to protect Pham and consequently absorbed most of the impact.
The incident, which was reported around 9:40 p.m., occurred in the 200 block of North Grand Avenue. Witnesses reportedly saw the pickup truck "doing donuts," "peeling out" and/or "doing burnouts" before it struck the crowd.

The driver reportedly passed a sobriety test and was released "on the spot." His mother refuted the witnesses' accounts and claimed that her son's truck had instead suffered a broken axle.

Nguyen sustained a traumatic brain injury, multiple skull fractures, collapsed lungs, a lacerated liver, broken torso and arms, broken pelvis and legs, and "numerous other injuries" from the crash. Meanwhile, Pham suffered a broken femur, broken ribs, a broken pelvis, multiple lacerations and internal bleeding, with her liver and at least one kidney getting punctured.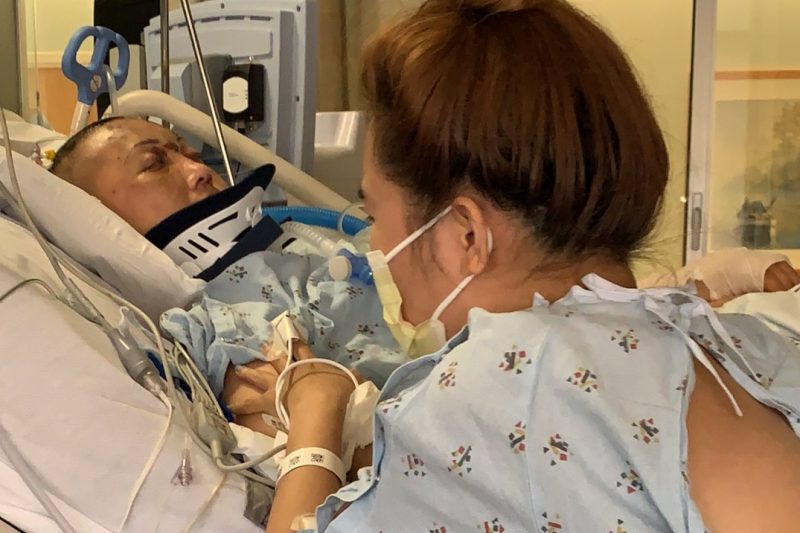 The latest: Both Nguyen and Pham have undergone multiple surgeries since their hospitalization. Over the weekend, James Mai, who set up a GoFundMe page for them, announced that Nguyen had been diagnosed with Grade 3 diffuse axonal injury (DAI) — the most severe category of the traumatic brain injury.
DAI is a type of traumatic brain injury that results from a blunt impact.

Studies

say it is most commonly caused by high-speed motor vehicle accidents, while

patients

who sustain it usually end up in a coma.

"It's with great sadness to see someone work so hard her entire life to provide a better future for her child, as an immigrant, working day and night with this result — what you see now before you," Mai wrote in an update, which showed Nguyen's latest photos. "At this point, we can only pray she feels no pain."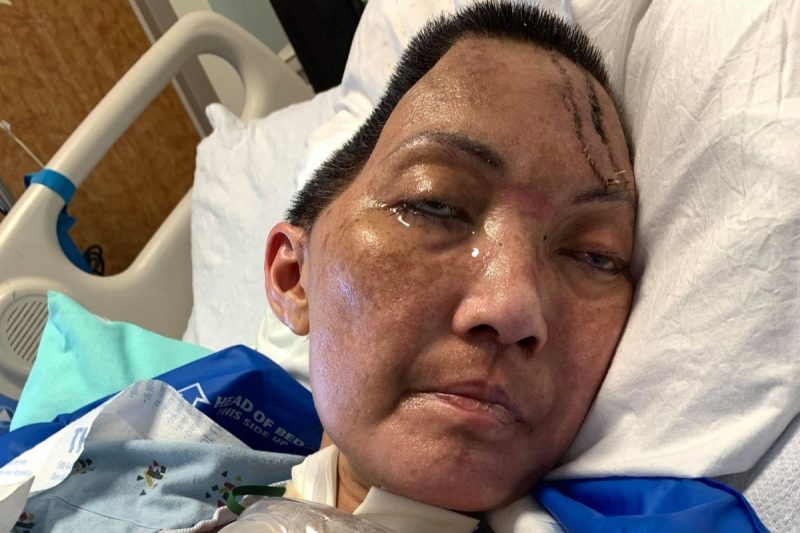 As of Sunday, Nguyen was also fighting a high-grade fever. Doctors could not immediately identify its cause since "her entire body has damage, internally and externally," Mai noted.

Pham, who has started physical therapy, is currently wheelchair-bound. A permanent metal rod was placed on her "snapped" femur (thigh bone) to help stabilize it.

As of this writing, Mai's GoFundMe page has raised more than $81,000 for the mother-and-daughter. He said the donations are a blessing after he was informed "that the individual responsible for the accident did not have insurance, nor have they reached out."
Featured Images via James Mai