A boy ended up dangling by the neck 138 feet above the ground after slipping out of a Ferris wheel ride in eastern China.
The incident occurred at Yuhuan Park in Taizhou, Zhejiang province during the Mid-Autumn Festival on Monday.
The 5-year-old boy rode the Ferris wheel alone after his mother, surnamed Liu, negotiated with its operator.
Liu thought that the 30 yuan ($4.37) ticket was too expensive, so she asked the operator to let her son go without supervision.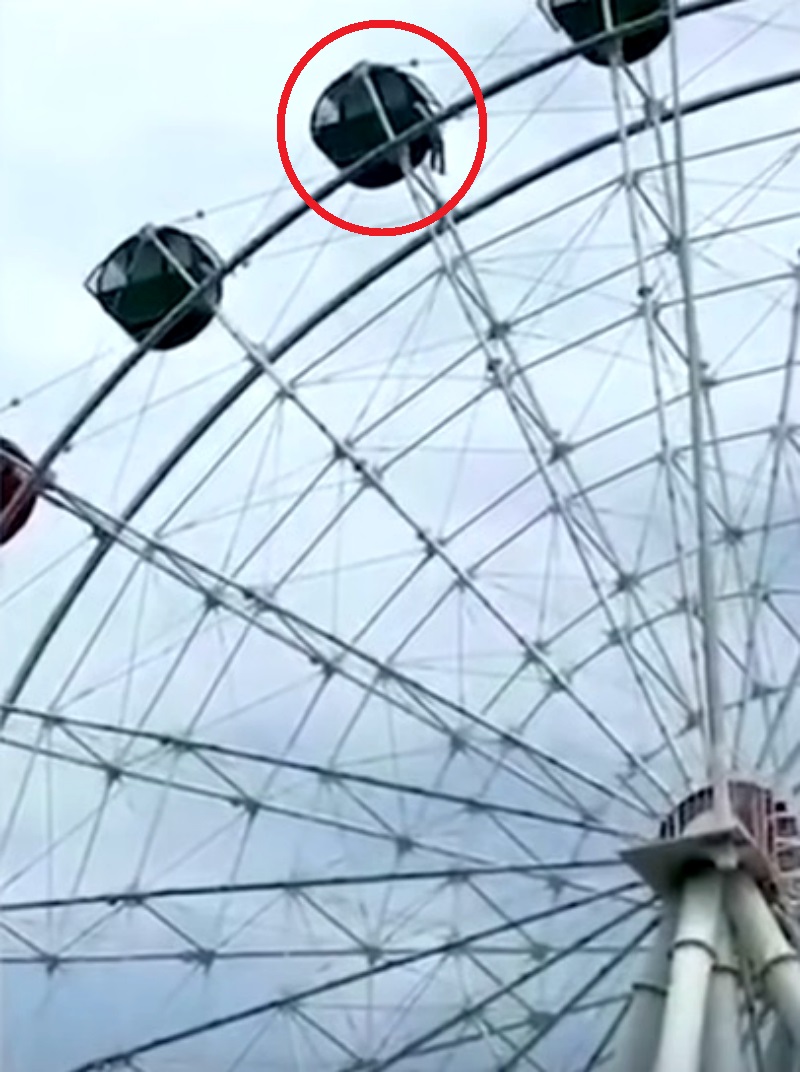 "I don't know how the mother persuaded the staff," Qianjiang Evening News quoted a witness as saying. "She agreed to let her son ride all alone."
Apparently, that negotiation turned dire as the boy, nicknamed Xiaoliang, climbed to the window and slipped out in mid-air.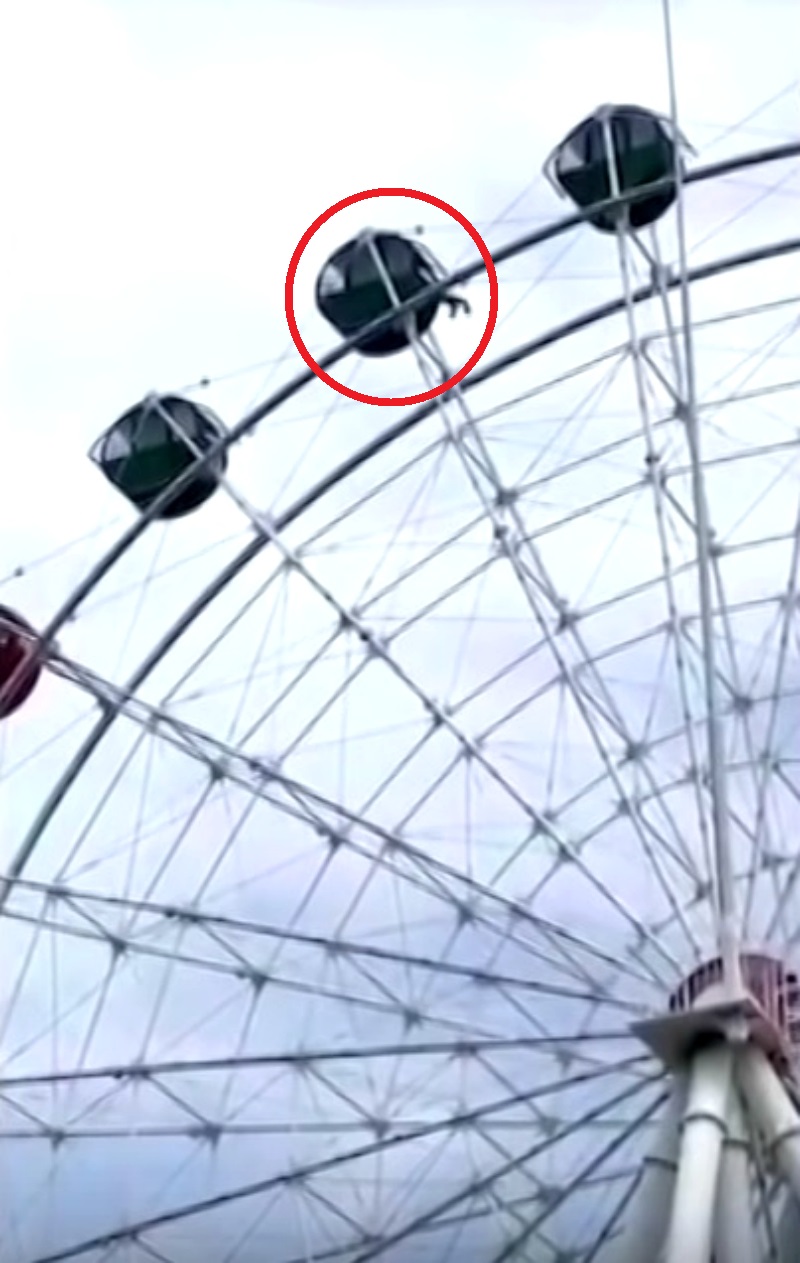 In a video, Xiaoliang can be seen swaying from the side to side as metal bars caught his neck and prevented him from falling completely.
Onlookers screamed in terror as Xiaoliang struggled in mid-air.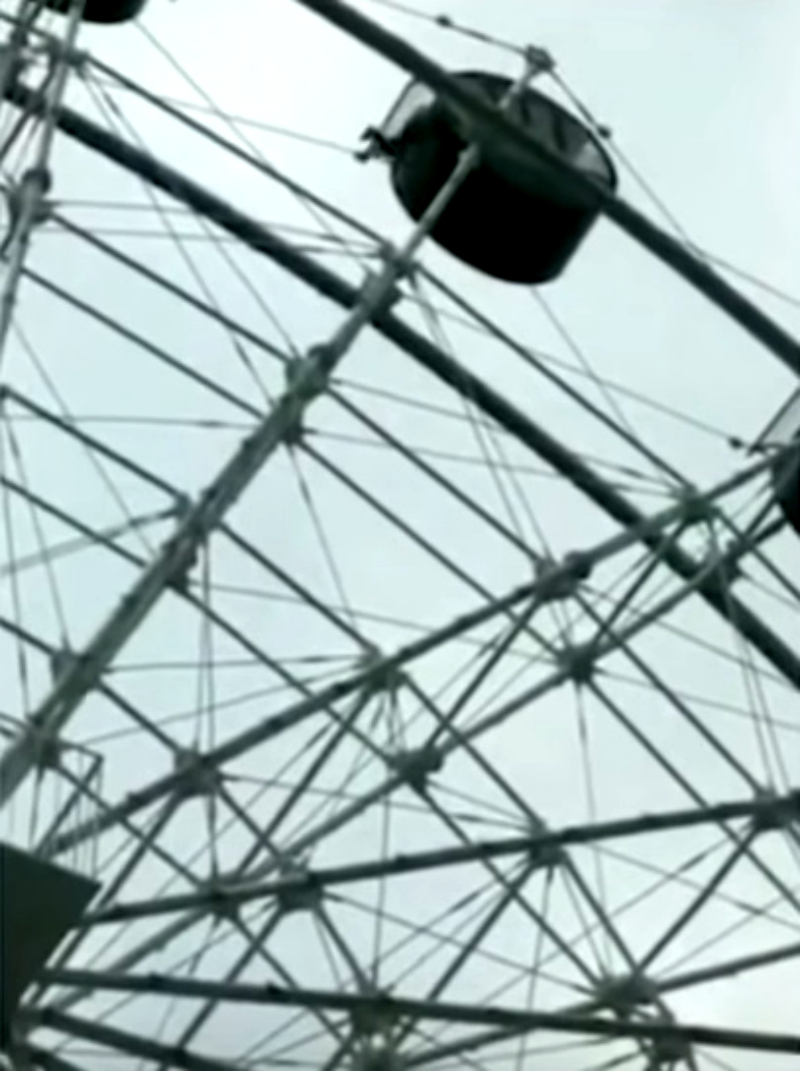 "I took a closer look and realized it was a child. First, his legs stretched out the rails, and then his whole body," another witness said. "Luckily, he didn't fall."
Without anyone to retrieve Xiaoliang from inside, the operators had no choice but to rotate his gondola slowly back to the ground.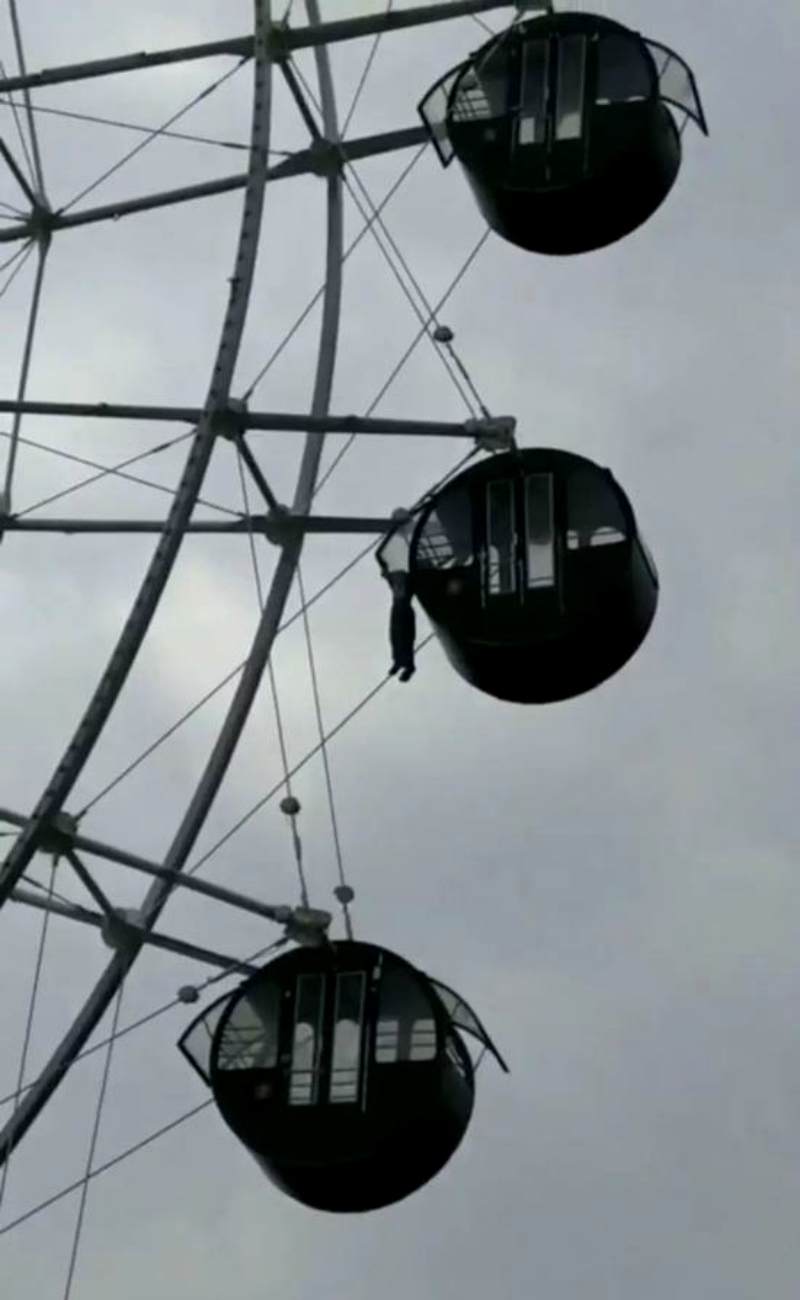 Liu rushed crying to Xiaoliang as soon as he landed. The boy sustained minor scratches on the neck, but he is still undergoing observations.
The incident prompted an inspection from authorities, who then suspended the ride's operations pending further investigation.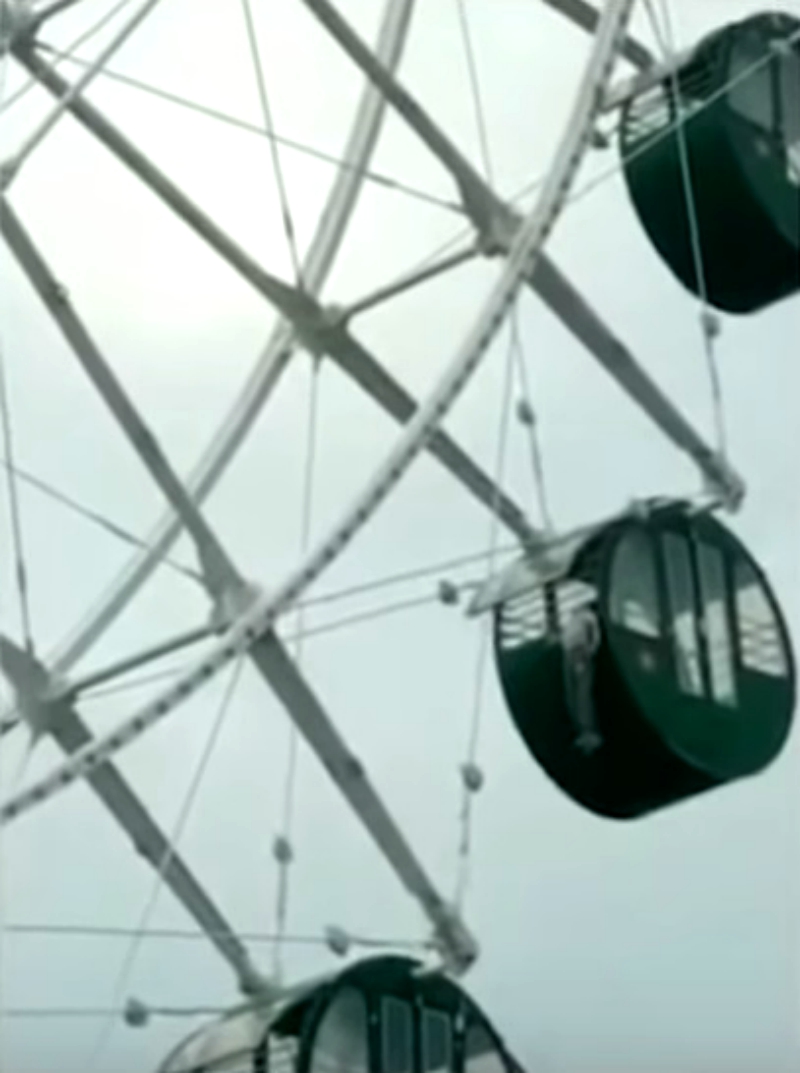 This is not the first time the amusement park was caught up in trouble. In March 2012, another ride suspended three children and two adults in the sky for 40 minutes.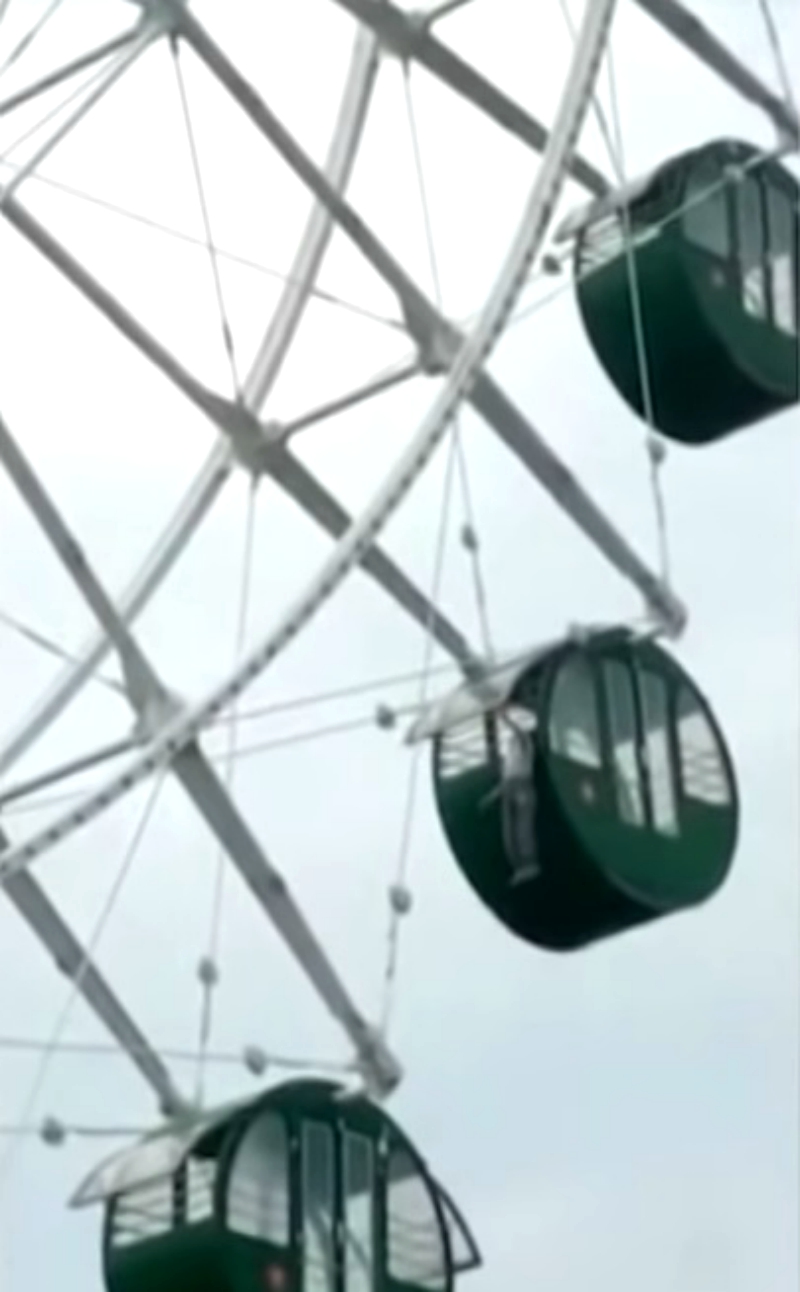 Speaking to Taizhou Evening News, Liu expressed gratitude to everyone who helped during Xiaoliang's ordeal — including a man who was injured after rushing to help free him.
"There were a lot of good people who helped at the time. There was a lady in a black dress who kept calling for help and a man who was injured and bleeding."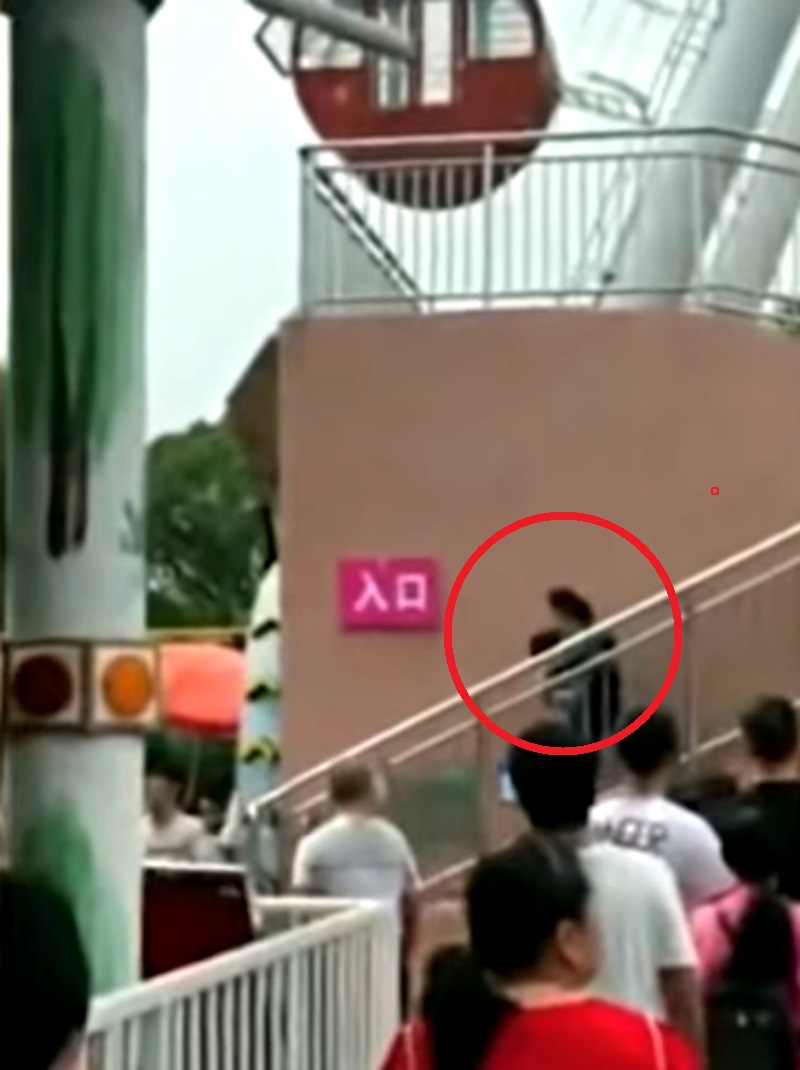 "I was in a hurry. I didn't see the gentleman's hand, so I accidentally pinched it when I pushed [the ride]," Liu said. "Thank you!"