A book about Japanese etiquette recently went viral online after receiving a savage clapback from a Taiwanese student studying in Japan.  
Twitter user @MIYAKO60611, a student from Taiwan studying Japanese in Hiroshima, came across a Japanese-language book with the eye-catching but dubious title "Nihonjin no Kyuwari ga Shiranai Nihon no Saho" which translates to "Japanese Etiquette that 90 Percent of Japanese People Don't Know."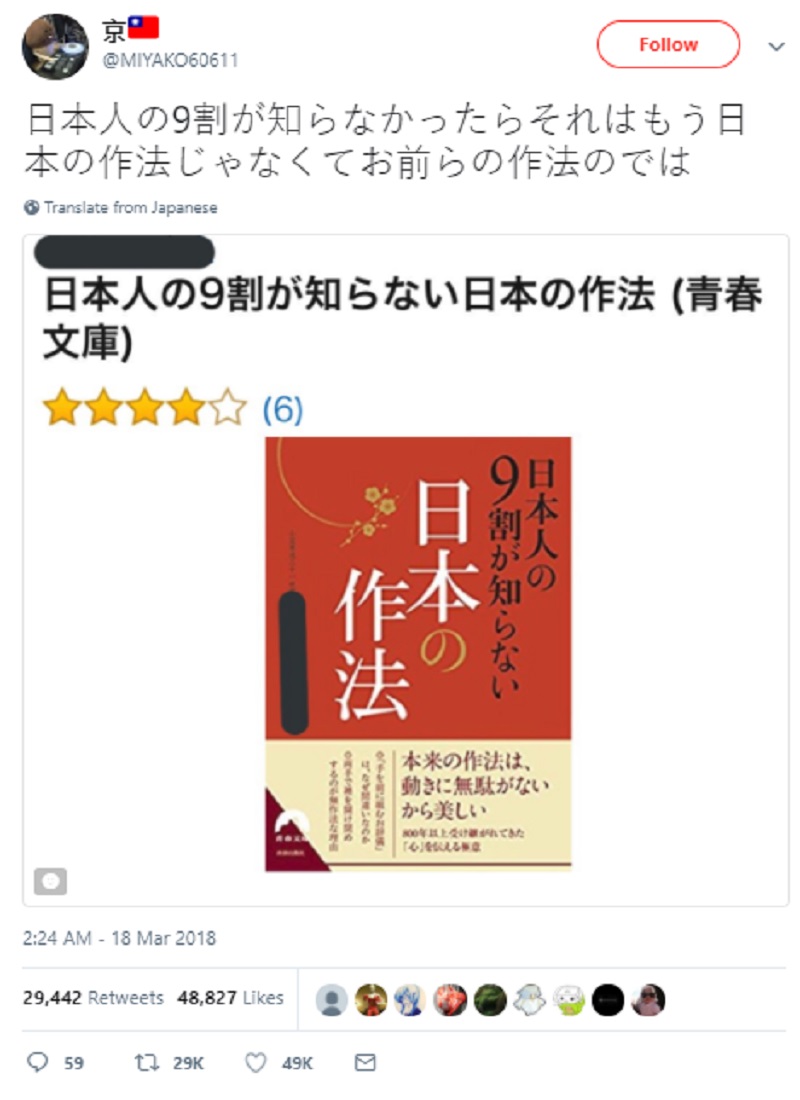 He soon posted a tweet apparently questioning the book title's logic.
"If 90 percent of Japanese people don't know about it, it's not Japanese etiquette. It's just THE AUTHOR'S etiquette," he tweeted in Nihongo.
His tweet received massive support from Japanese netizens who overwhelmingly agreed with his point, earning almost 50,000 likes and around 30,000 retweets as of this writing.
According to SoraNews24, Japanese Twitter users wrote comments supporting Miyako's view.
"Like they say, 'Times change.'"
"People who earn a living through etiquette lessons can't make money if there are manners people don't know about, so they just make them up."
"Now I want to write a book about Japanese Etiquette that 100 Percent of Japanese People Don't Know."
In describing the contents of the 192-page book, author Kiyotada Ogasawara wrote:
"Do you think of traditional Japanese manners and etiquette as stuffy and constricting? But since the Kamakura era of 800 years ago, 'proper Japanese etiquette' has existed for the purpose of efficient, waste-free behavior, making it beautiful and not physically tiring. 'Why is it incorrect to clasp your hands in front of you when bowing?' 'Why is it bad manners to use both hands to open a sliding door?'"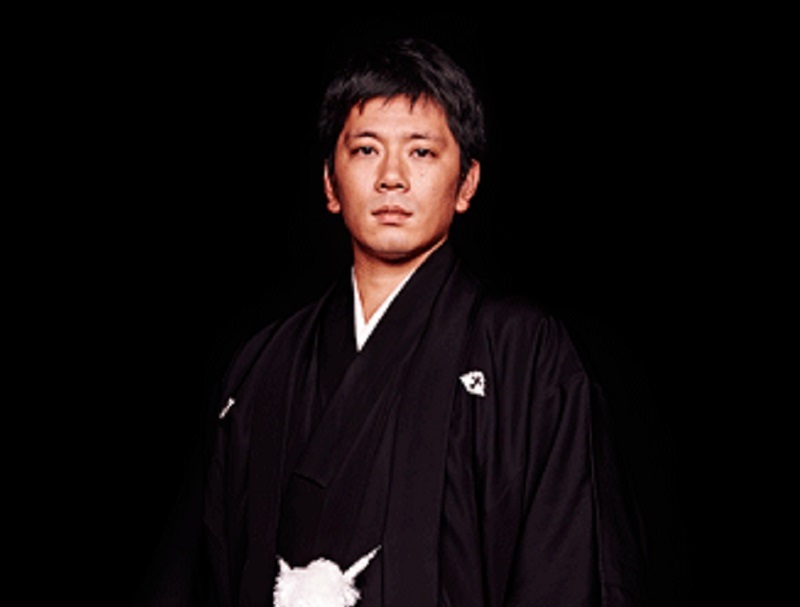 Ogasawara, who is described as the 32nd generation heir to the "Ogasawara-­‐ryū School of Etiquette, Archery, and Mounted Archery," also published the following books and DVDs in English: "About the Ogasawara-­‐ryū," "Ogasawara-­‐ryū Etiquette for Washoku, the Cuisine of Japan," "The Etiquette of the Samurai, "Ogasawara-­‐ryū Arts," "DVD Ogasawara-­‐ryū Reihō", and "Conduct of the Samurai."
As the book took points from centuries ago, many Twitter users pointed out in its defense that the book is actually promoting Japanese etiquette that has been forgotten and fallen out of use:
"Not to get all serious, but if 90 percent of modern Japanese people don't know about those etiquette points, there's a chance of those traditions crumbling, so maybe this book is an attempt to preserve them."
"I think they should have called the book Etiquette that 90 Percent of Japanese People Have Forgotten."
The book which also offers insights into Japanese traditions can be purchased through Amazon.
Feature image via Wikimedia Commons/Akuppa John Wigham (CC BY 2.0)