Lana Condor re-enrolls
in high school for Netflix's newly released miniseries "Boo, Bitch." 
The 8-episode comedy series puts a spooky twist on the world of teenage drama Condor previously explored for her breakout role in the "To All The Boys" franchise. In "Boo, Bitch," her character Erika Vu wakes up one day to find she's become a ghost who's still capable of interacting with the world. Realizing she'd spent most of her life unnoticed, with the help of best friend Gia, she decides to spend the rest of her days as someone her peers will remember — but at what cost? 
Condor sat down for an interview with NextShark over Zoom ahead of the series' premiere, where she described the latest project as her "loving goodbye kiss to the high school world." It's not because she can't visibly pull it off — "I think I'm going to look like I'm 12 probably for the next 80 years," she jokes — rather, it's the growing challenge of tapping into the mindset of a teenager. Before she moves on from the genre, we chatted about her own adolescence in comparison to Erika, what kind of statement this new character makes regarding representation and even some of the concerns viewers have had with her previous roles.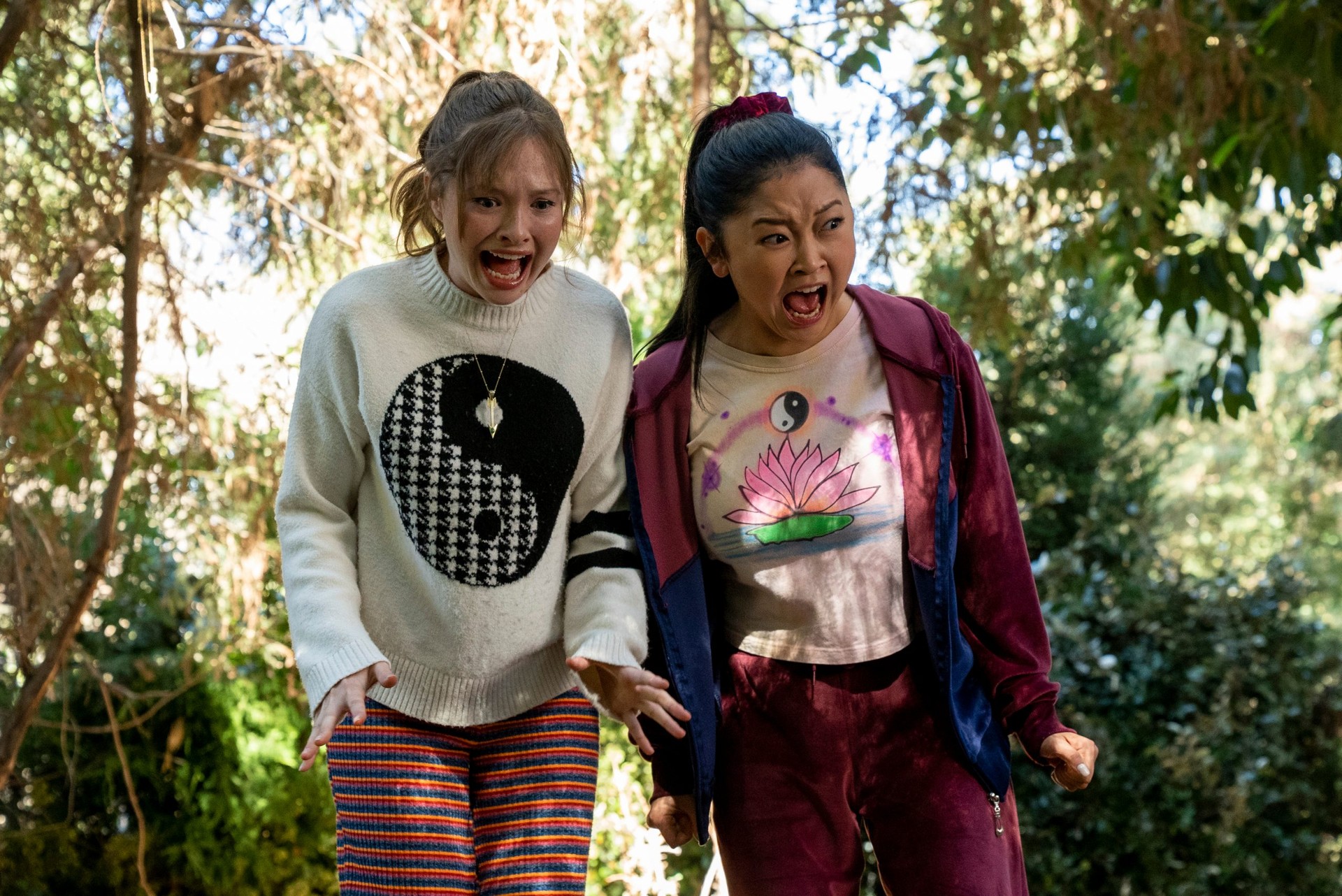 As the series progresses, Condor pulls off an attention-seeking partygoer version of Erika, or the "Bad Bitch Erika," as Condor refers to her. Though, as an introvert, the 25-year-old actor likens herself more to Erika at the beginning, before her transition into Bad Bitch territory. 
"I didn't have a lot of friends, I ate with my teachers during lunch, I didn't have a social life," Condor recalls. "When I was in high school, I was super close to my parents — I still am, but in high school, my parents were like my friends."
In fact, even now "making a dope charcuterie board" is the best it's going to get in terms of party tricks from Condor, unlike her onscreen counterpart who turns out to be a natural at beer pong. Plus, the only party Condor would throw these days is of the dinner variety. Other than that, "I find a lot of fun walking my dogs and watching them poop. That's really fun," she jokes. 
A quiet life isn't something she would have traded as Erika made the decision to do, however, noting the way Bad Bitch Erika drops the "bad" and just ends up becoming a straight up bitch. 
"I don't think I like Bad Bitch Erika, she becomes such a bitch that I really hope that I've never gone that far. She's super unlikable and really doesn't take other people's feelings into account. And she's definitely not an empath whatsoever. So God, I'm hoping that's not someone I can be at all."
Sure, she's a bitch, but there's still a lot to love about her story.
"Boo, Bitch" may mark the end of Condor's time acting in highschool dramas, but it is also her debut as a producer, which allowed her to be closely involved in bringing Erika to life. For her first-ever producer role, she spent most of her time learning from the other producers working on the show, she says, taking part in making sure diversity was prioritized during production. 
Subscribe to
NextShark's Newsletter
A daily dose of Asian America's essential stories, in under 5 minutes.
Get our collection of Asian America's most essential stories to your inbox daily for free.
Unsure? Check out our Newsletter Archive.
"I wanted our show to be a female-led show both in front of and behind the camera," she says. "So our two co-show runners are both female, and then our two leads are female. And then a lot of our writers and crew are also, and that was really important to me. So that was really exciting and new, because I don't get to really do that as an actor. It was really cool as a producer to kind of have some say on how we decide to formulate our product project and the people on it." 
Condor's Erika is atypical of characters written for Asian American actors in that her story doesn't center much on her cultural identity, unlike recent Asian-led blockbusters such as "Shang-Chi" and "Crazy Rich Asians." "Boo, Bitch" presents an image of an Asian American teen and their family that doesn't follow the blueprint, and Condor can't wait for people to see it.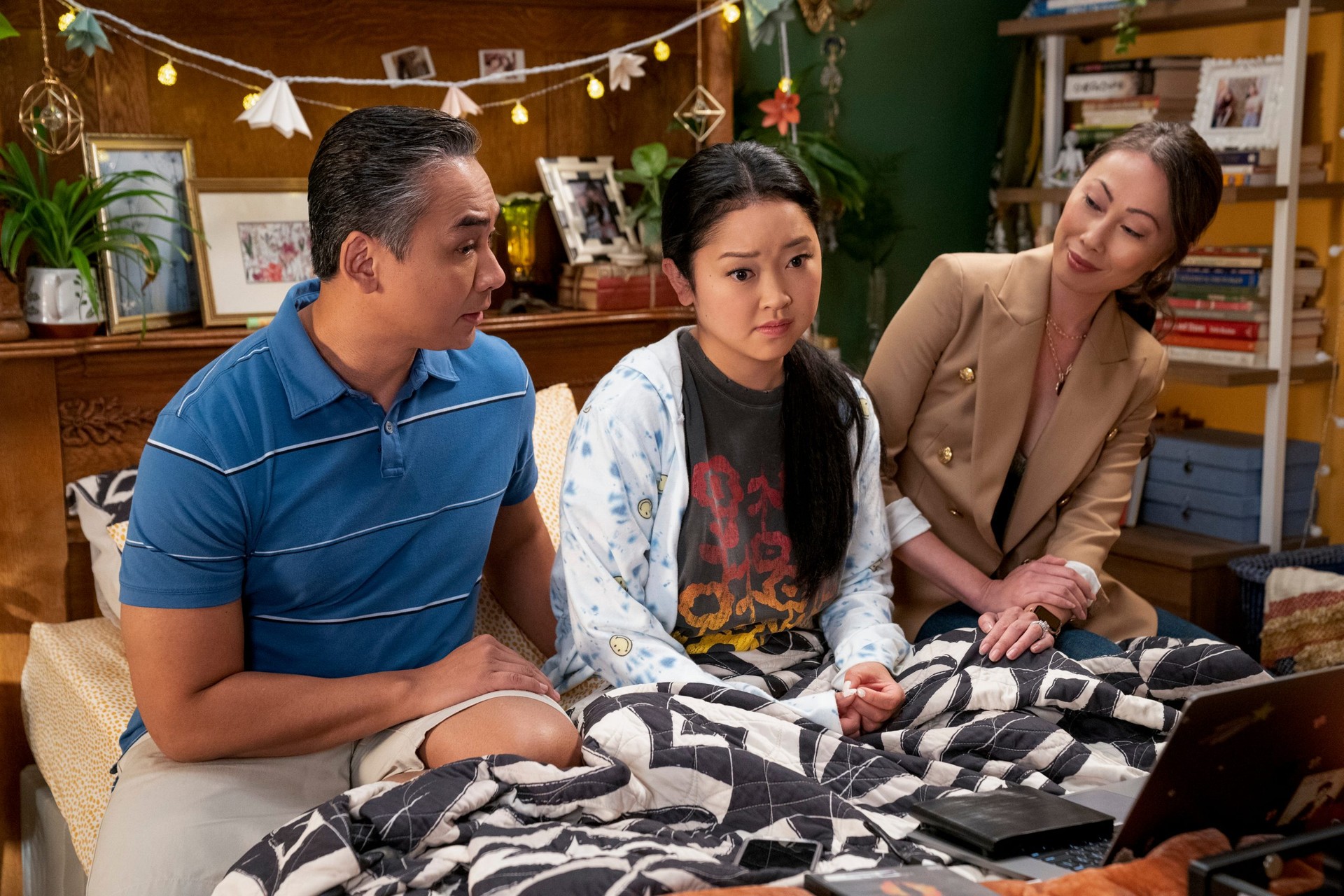 "I'm very excited for people to watch our show, because I can't wait for them to see Erika, whose family dynamic is very raunchy and definitely not how my family was. And I think it'll be cool to see an Asian American family that is a little bit unbridled," she says. "Oftentimes, I fear that maybe we're seen as every single Asian person in America having the same experience. And that's just not true." 
The unconventional storyline makes a statement against Asian American actors being cast into roles earmarked solely for Asians. "It makes me both super optimistic for the future, while also knowing that there's a lot of work still to be done," she adds. 
However, there is a trope present in "Boo, Bitch" that some within the Asian community have taken issue with in Condor's previous roles: 
The white male, Asian female (WMAF) romantic relationship.
Opposite of Erika is her longtime school crush Jake C., played by Mason Versaw, while Lara Jean's other half in the "To All the Boys" franchise is Peter Kavinsky, played by Noah Centineo. In her recent HBO Max film "Moonshot," Condor's onscreen love interest, Walt, is played by Cole Sprouse. 
The pairing of Asian women with white men in film and TV has long been controversial. On one hand, it's a progressive display of interracial relationships. But coupled with how Hollywood has been criticized for pushing an undesirable image of Asian men, a persisting pattern of WMAF relationships on screen seems to only perpetuate the notion.  
This criticism has also extended into the real world with the news of Condor's engagement to her partner Anthony De La Torre in January, someone she considers the real-life version of Erika's best friend Gia. 
"He is always so supportive, and he has been with me through so much. And he has stuck with me through so much. And I put him through so much, especially in terms of your world changing overnight. And he's never given up on me," she says. 
But the criticism certainly is not just against Condor — across social media and various online platforms for Asian American communities, it's been directed towards actors like Brenda Song regarding her engagement to Macaulay Culkin the same month as Condor's, along with Constance Wu who even
addressed
the comments back in 2018.
Sometimes, the criticism stems from legitimate concerns that Asian women are being fetishized by their partners or are seeking white validation. But there are others who simply take issue with the existence of interracial relationships and the prospect of an Asian woman's choice to date outside of her own culture.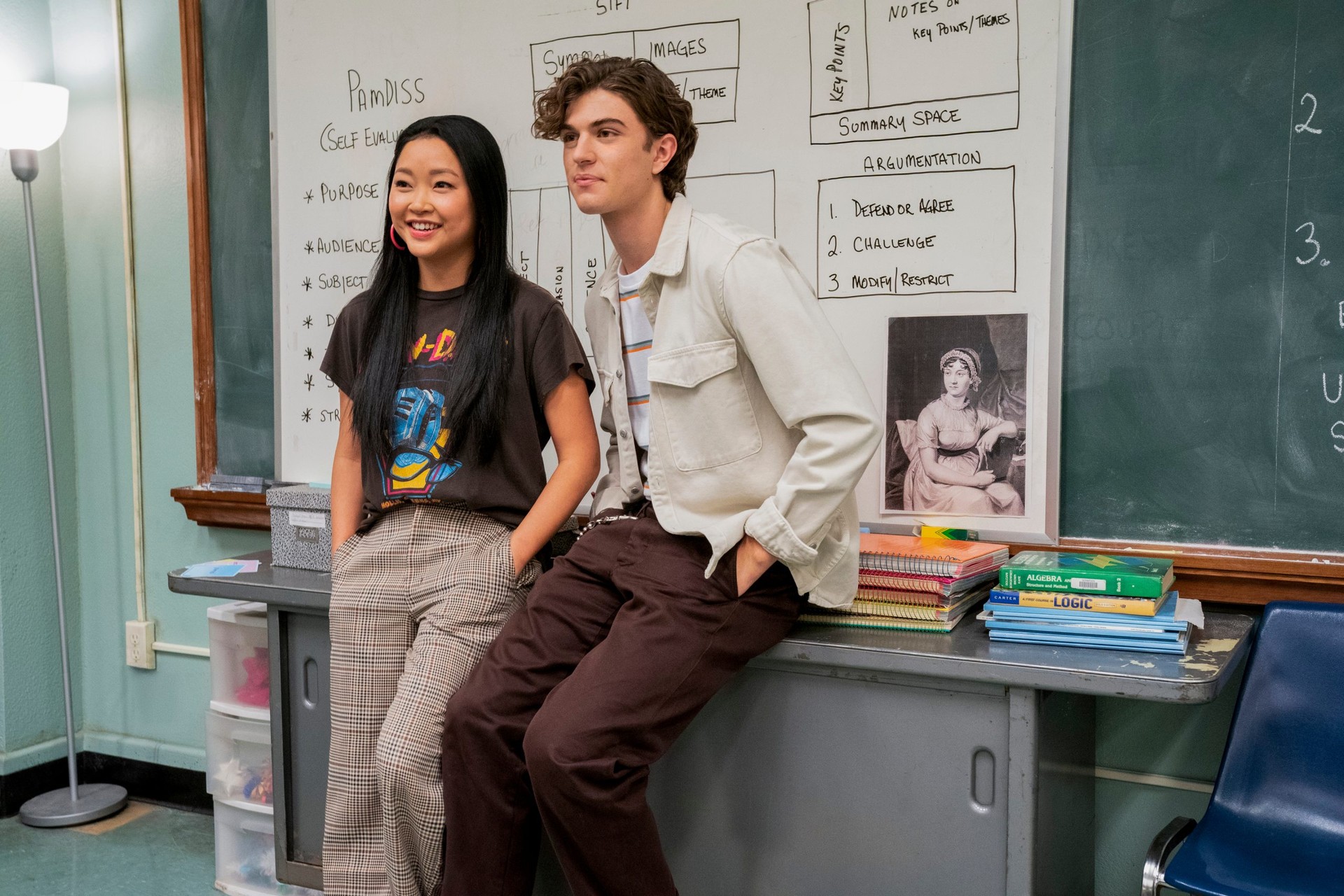 Addressing the hate against her characters being involved in these relationships, Condor assures that "there was never any sort of narrative that we were trying to push" and that "it just so happens that [this was the case] in the past couple of romantic things I've done."
"I think that everyone can and absolutely should feel safe to love whomever they want," she emphasizes, before going into how her background impacts her take.
"I also come from a mixed family. My dad is white. And my mom is also white. And my brother and I are adopted from Vietnam. I've never had the full authority in casting — sometimes I wish I could — but I've never been given that power. It's the ultimate power. So I've never been the person making those calls. However, I will say that I love my dad more than anything. And he is my father through and through. And my father's my father and I love him, and he happens to be a white man. And to me that doesn't stick because he's like the greatest man in the world to me."
While watching the romance play out on screen, Condor says it's the love between the characters and how it's conveyed more so than who it's being conveyed by that viewers should consider. 
"Do they treat their partner with respect? Do they listen to their partner? Do they care for their heart? Do they support each other? Do they have healthy communication? I think we should focus on that, you know? Healthy communication, healthy love. And all the nuances that come with that."
"Boo Bitch" is available to stream on Netflix now.
Featured Image via Erik Voake/Netflix