A zoo in Beijing is using traditional Chinese massages to treat an aging orangutan whose hind legs have weakened due to old age.
Named Pang Pang ("chubby" in Mandarin), the female orangutan reportedly suffers from illnesses which has affected her ability to walk, MailOnline reports.
Pang Pang, whose condition forced her to crawl on all fours before the massage treatment a year ago, has shown significant improvements with her affected limbs and can now stand up again sometimes.  
According to People's Daily, Pang Pang's love for sweets and her lack of exercise have contributed heavily to poor health in her later years.
The zoo now aims to promote their use of Chinese medicine and techniques on animals to other parts of the world.
"In the past, we have always brought in advanced technology from foreign countries," zookeeper Wang Zheng was quoted as saying.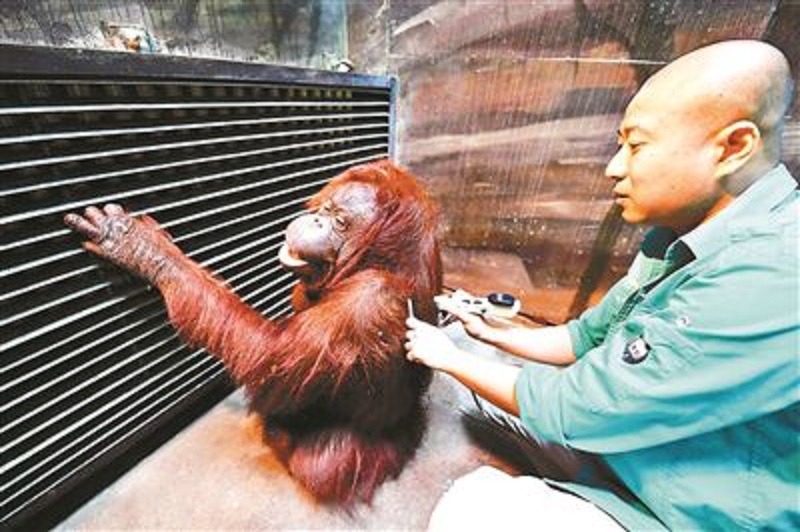 "Chinese medicine is unique to China. Hopefully, we can promote the use of these treatments to other zoos overseas," added Zheng, who has cared for the animal for 15 years.
Orangutan specialists in the United States assessed Pang Pang's physical condition last year and found that her health has significantly deteriorated due to old age.
"They reported that her hind legs were very, very weak and some of her teeth have fallen off. However, they noted Pang Pang has good mental health overall," Zheng said.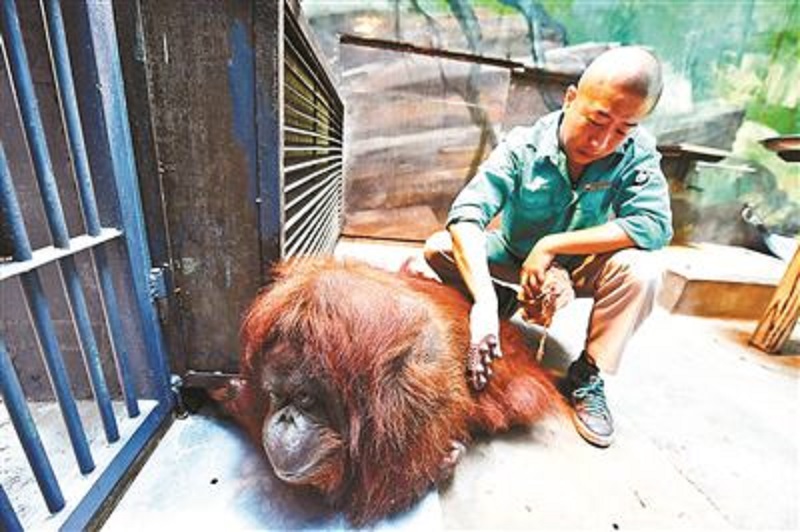 As a staunch believer of traditional Chinese medicine, Zheng pointed out how his use of Chinese massage has been beneficial to Pang Pang.
"These treatments are more delicate and can relieve the animal's pain in a less intensive manner," he explained.

A team organized by Zheng at the zoo developed treatment methods tailored to specially attend to the orangutan's physical therapy rehabilitation.
Using a special tool called the meridian scanner and human acupressure points as a reference, Zheng identified 19 of the major pressure points related to physical movement on Pang Pang's body.
The report stated that the meridian scanner is a machine that supposedly measures energy flows along channels (meridians) connecting acupuncture points.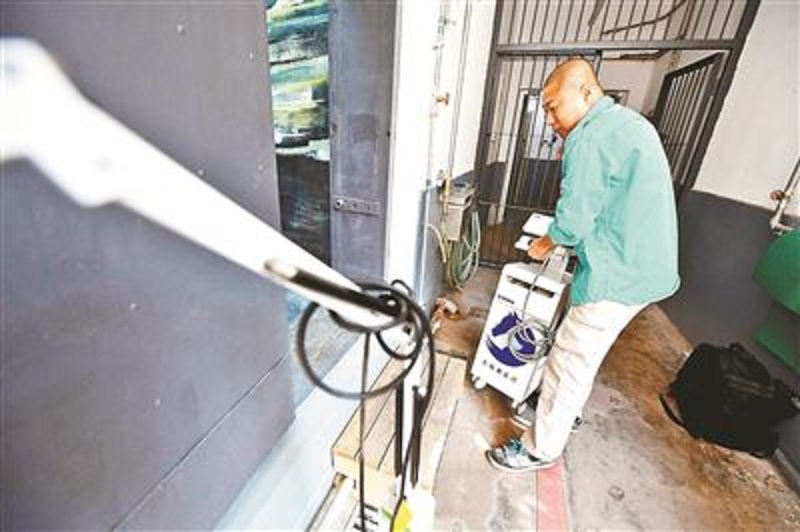 Identifying the animal's meridian system reportedly allows Zheng and his team to restore optimal energy flow in Pang Pang's body.
He also uses an electrotherapy apparatus to help relieve some of the soft tissue pain in the orangutan's hind legs. The process also reportedly helps promote blood circulation.
Featured Image via People's Daily