Nyan htoo, a bear rescued by monks in Myanmar, is now recovering after going through a 4-hour operation to remove 3 kilograms (around 7 pounds) of his tongue due to a mysterious illness, according to the veterinarians who operated on him.
Nyan htoo — meaning "bright" — and his brother were both rescued by monks who lived in a monastery in Myanmar. The bear brothers were supposed to be sold illegally in China, according to BBC.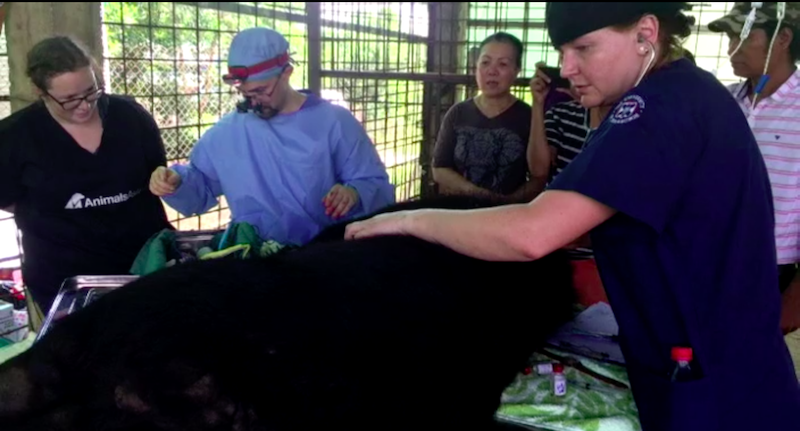 Unlike his brother, Nyan htoo had a physical complication where his tongue mysteriously swelled up to 3 kilograms (7 pounds). This illness had terrorized the poor bear since he was still a cub.
Because of his condition, Nyan htoo would often have to rest his head against the cage just to support his upper body weight. He also used to have a hard time walking because his tongue was always dragging across the ground.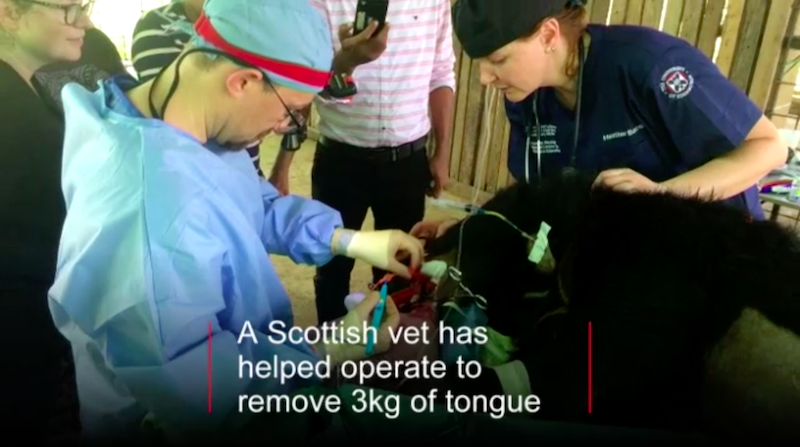 Despite all the problems, Nyan htoo still kept a positive attitude and continued to play with his brother.

"This was a really unusual medical condition – never before seen in any species of bear – but we weren't about to give up on Nyan htoo," a vet nurse from the Animals Asia's Vietnam Bear Rescue Centre, Caroline Nelson, said.

The operation, which was carried out by Heather Bacon and her team from University of Edinburgh's Royal (Dick) School of Veterinary Studies, lasted for four hours.

Doctors are still baffled by Nyan htoo's mysterious illness, but they speculated it could be elephantiasis, a mosquito-transmitted infection that swells the affected body part to extreme levels.

"We have been able to make a tangible improvement in the quality of Nyan htoo's life," Bacon said.

Screenshot via BBC