Workers at the popular ancient wooden trail in China's Mount Hua are being labeled by many netizes as badass for cleaning the pathway from snow at 7,070 feet (2,154 meters) high.
Equipped with only just a shovel and broom, these workers spend most of their day up high in Huashan mountain side cleaning the 11-inches wide and 165-foot-long wooden trail from being covered in snow during winter.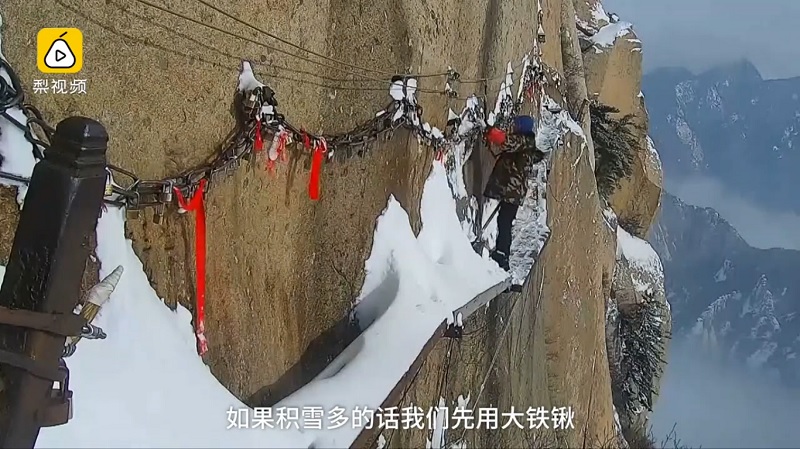 One of the workers in the video, which was published on Pear Video, shows how they break the snow using a shovel and sweeping them off with the broom. After the sweeping, the workers would then put salt on the wooden path to prevent falling snow or even rain from being able to freeze.
Some people who have watched the video may find it terrifying, considering all the dangers that these workers are exposed to on a daily basis. However, the people who risk their lives for this job are not exactly that bothered by that fact.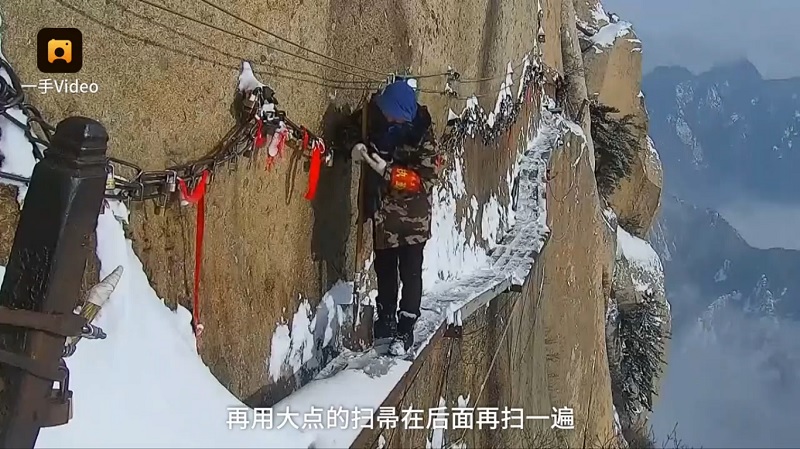 According to Daily Mail, they usually live on the mountain and would often go home around once a week. While yes there are dangers in their job, but there is also a good side to it.
"But once we leave our room, we would see amazing views," the worker featured in the video said.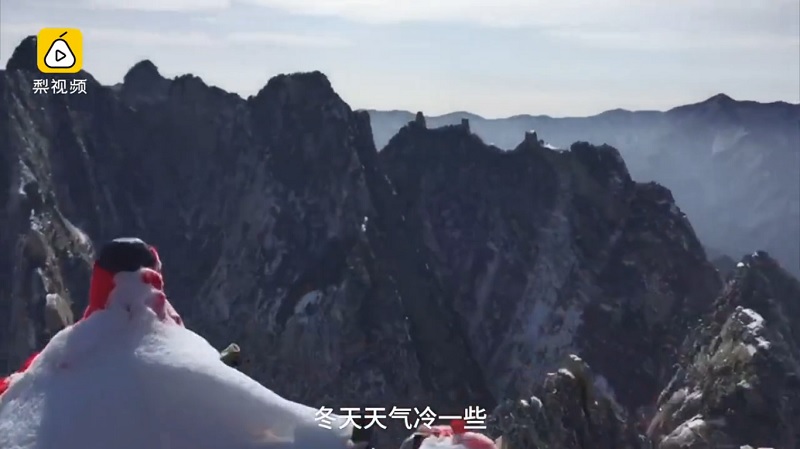 It should be noted that the workers here always take the necessary precautions when doing their job; mainly attaching themselves to the chains on the cliff using a rope and hooks.
Mount Hua, which is located in northwest China's Shaanxi province, is considered as one of the "World's Most Dangerous Hike." It is one of the Five Great Mountains that are associated with Taoism.
Featured image screenshot via Pear Video