This is the breathtaking moment a crayfish in China lost one of its claws while saving itself from a boiling bowl of spicy hotpot.
The crustacean's daring escape was caught in a video that has since gone viral on Chinese social media.
User Jiuke, who first posted the clip on Weibo, ordered the serving of live crayfish in a hotpot restaurant, Taiwan News reported.
However, one caught his attention when it crawled out slowly of the boiling cauldron in sheer determination to survive.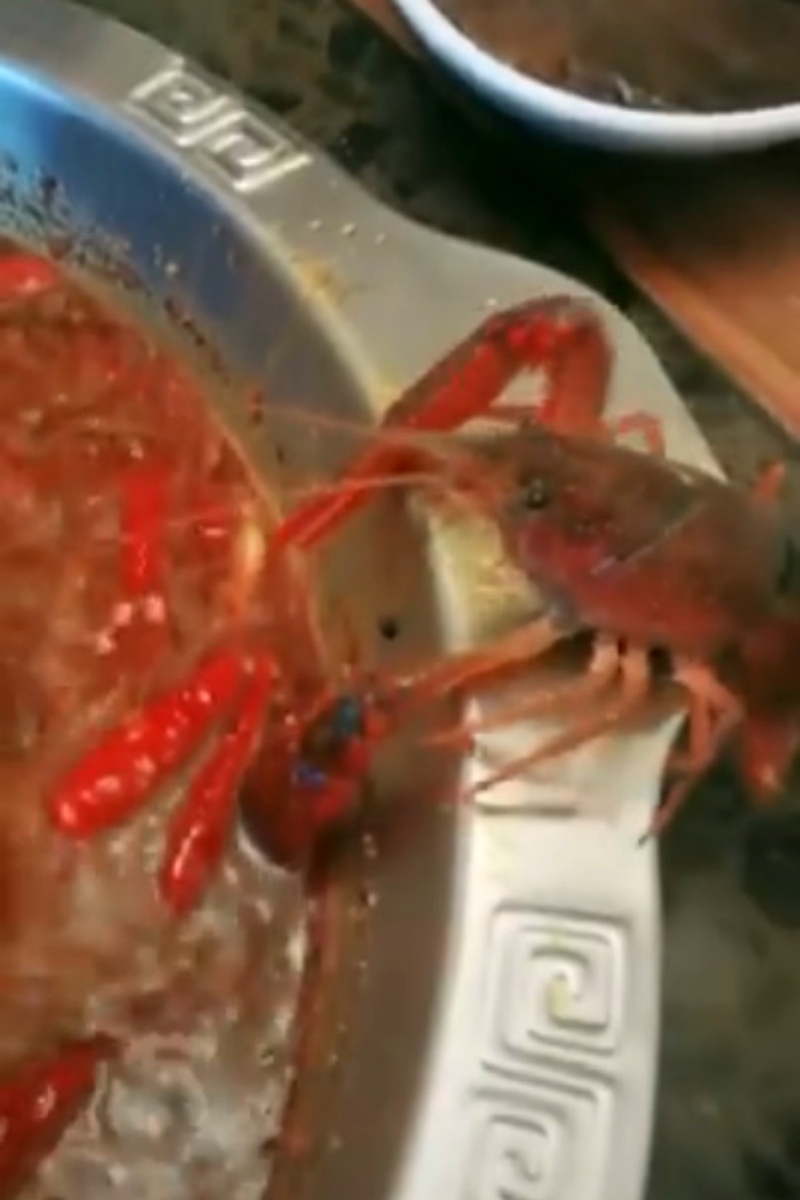 And in the captivating act that followed, the brave crayfish used its right claw to detach its left claw, freeing the rest of its body from the hell of a stew.
A copy of the video on Facebook has garnered nearly 500,000 views since it was posted on May 26.
Interestingly, the incident happened just days before central China kicked off its crayfish festival, as per Xinhua.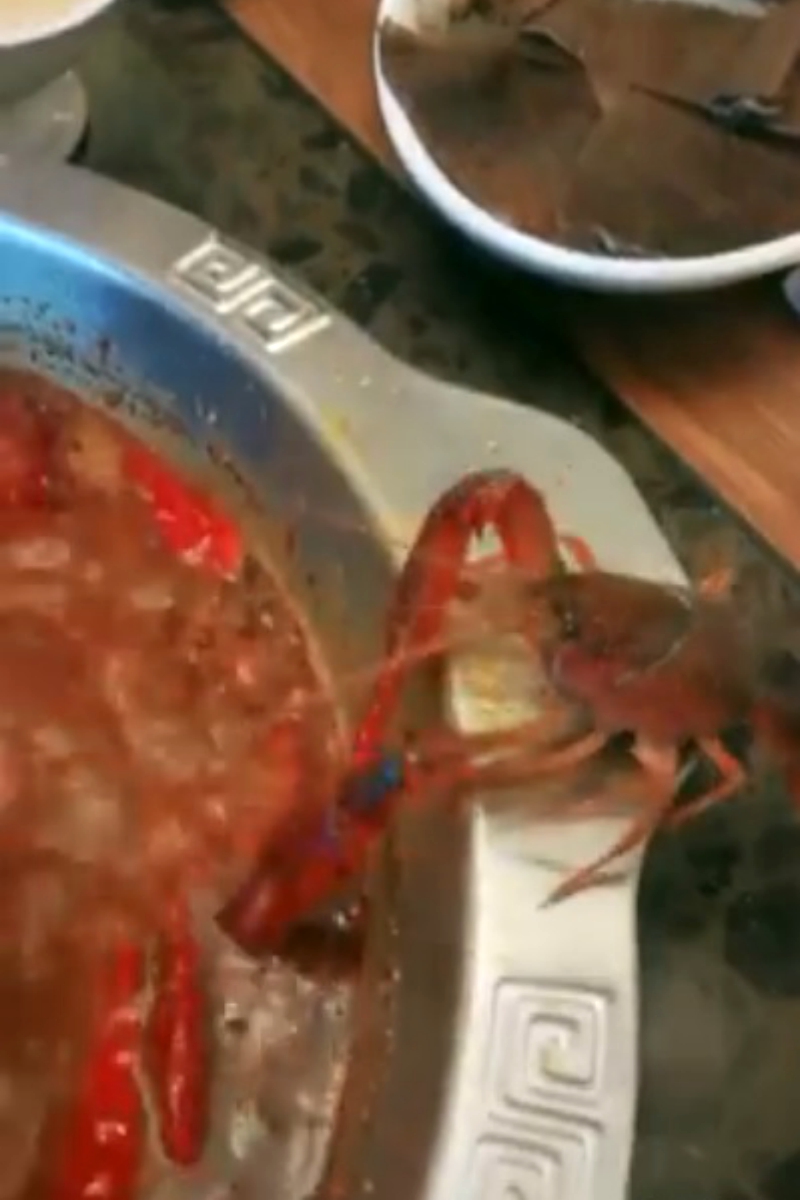 Floored netizens supported the crayfish:
"A warrior's broken arm."
"We don't eat it any better."
"Let him go! Don't eat him, seeing how hard he's trying to survive."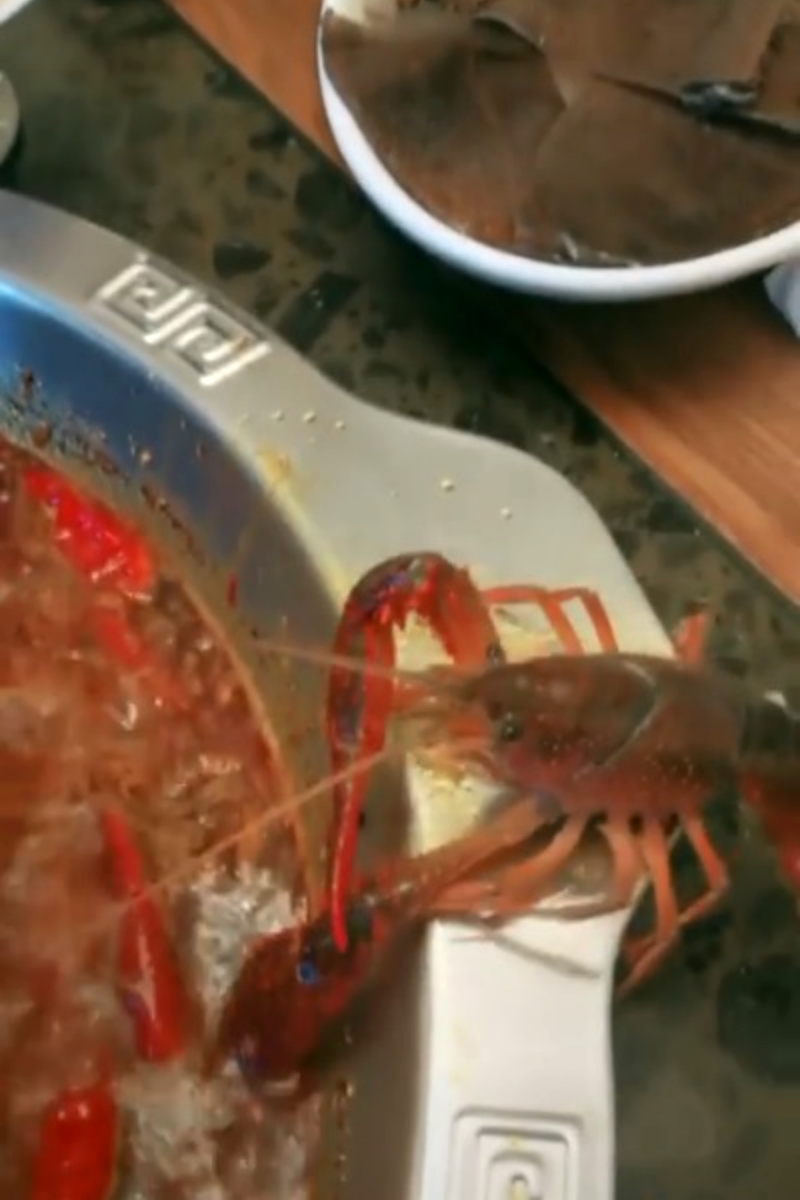 Thankfully, the deadly story concludes with a good ending, as Jiuke took the crayfish home to live with him.
"I let him live, I already took him home and am raising him in an aquarium."
Even better, because crayfish can actually lose their claws several times and grow them back, it's only a matter of time before this courageous crustacean is fully "rehabilitated."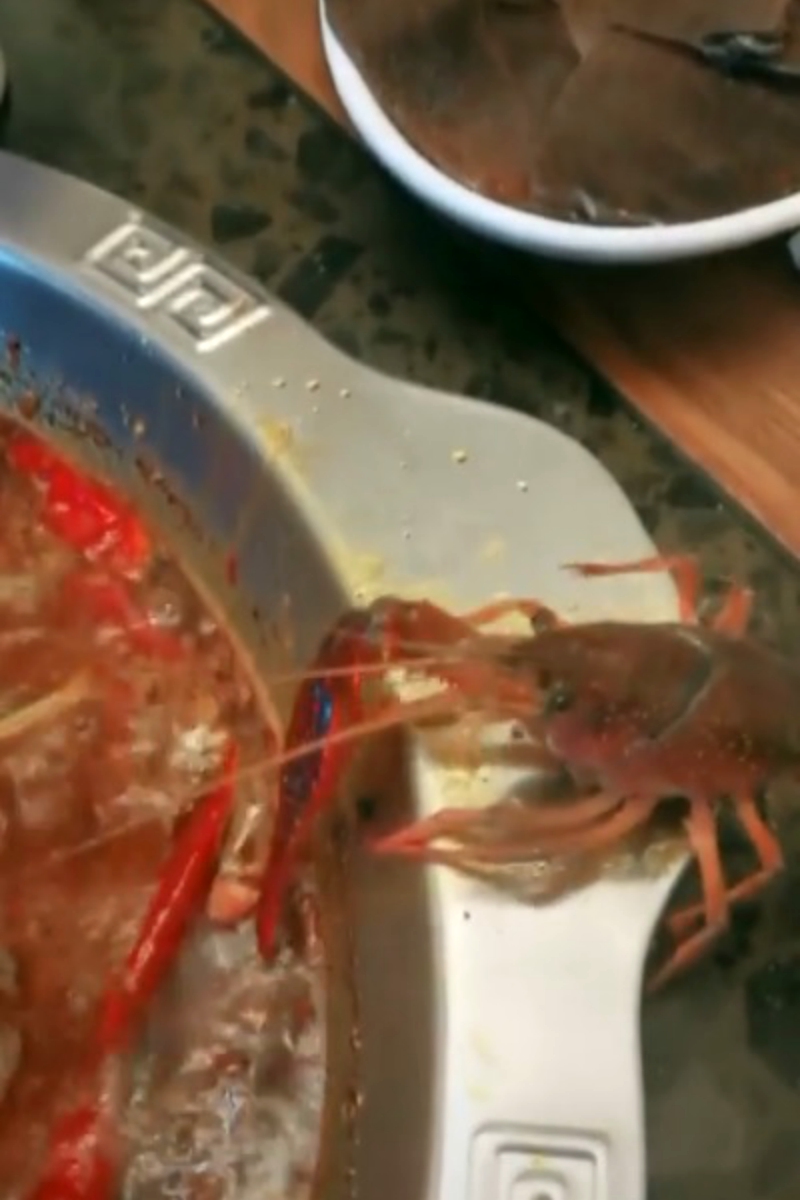 China is the world's largest source of crayfish. Its production ballooned from 265,500 tons in 2007 to 852,300 tons in 2016, according to the Ministry of Agriculture and Rural Affairs.
Images via Facebook / 加藤軍台灣粉絲團 2.0