A man in Thailand used CPR to save the life of a baby elephant that was struck by a motorbike while crossing a road in the southeastern province of Chanthaburi.
Rescue worker Mana Srivate, who was off-duty when the accident occurred on Sunday, has performed dozens of resuscitations in his 26-year career, but this was the first time he's done it on an elephant, BBC reported.
Viral footage shows Srivate giving two-handed compressions to the injured animal. Meanwhile, his colleagues can also be seen attending to the motorcyclist, who made it out of the accident without serious injuries.
Srivate had to locate the elephant's heart in order to perform CPR on the animal.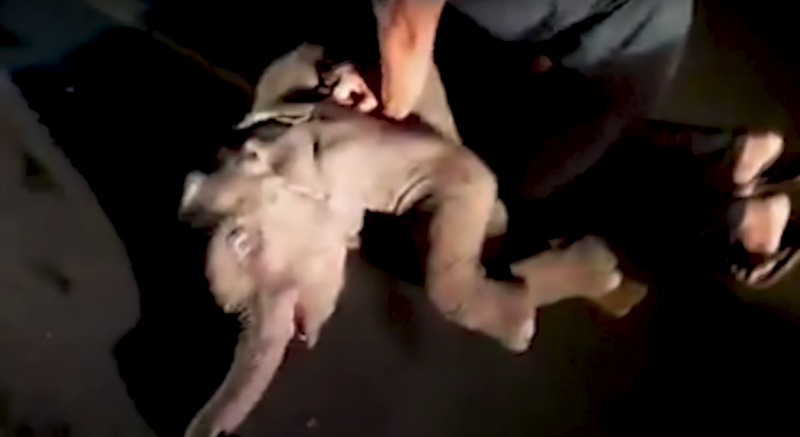 "It's my instinct to save lives, but I was worried the whole time because I can hear the mother and other elephants calling for the baby," Srivate explained. "I assumed where an elephant heart would be located based on human theory and a video clip I saw online. When the baby elephant starting to move, I almost cried."
The elephant stood up after 10 minutes and was treated before returning to the scene of the accident to look for its mother, who heard her baby calling out, according to Srivate.
Feature Image via Reuters