Awkwafina and Lana
Condor recently opened up about their experiences with anxiety in the first two episodes of a new video series called "Hi Anxiety." 
The series tackles how common anxiety and hopes to help people find ways to overcome it, according to creators Jessica Pilot and Adam Kaplan. 
In the episodes featuring the Asian American actresses, both shared their own untold experiences relating to their mental health. 
Awkwafina narrated how she first started dealing with anxiety at the young age of four when her mother died. She recalled that anxiety was one of the first emotions she was forced to deal with.
"When I was young, I often had difficulty believing in myself and feeling confident in certain things,"
she noted.
"I think that I had to really find it. I remember feeling that always, as a young kid."
Awkwafina further shared that she began experiencing depression while struggling with feeling "normal" in her teens.
She also shared an awkward anecdote that highlighted her nervousness. 
According to the "The Farewell" star, she was able to cope with her anxiety by talking about it, allowing her to develop the brand of humor that she is now known for.
Subscribe to
NextShark's Newsletter
A daily dose of Asian America's essential stories, in under 5 minutes.
Get our collection of Asian America's most essential stories to your inbox daily for free.
Unsure? Check out our Newsletter Archive.
Touching on her recent success and fame, Awkwafina said increased negative feedback on social media still gives her anxiety and sometimes adds to her battle with imposter syndrome. 
She says she has learned to stop reading the comments to avoid negativity from her detractors.
"What's toxic stays toxic, and when you bring that toxicity into your environment, it not only affects you, it affects everyone around you," she added. "Instead of using social media to tear people down, use social media to tell your favorite musician how much you love them, or watch a good movie and share about how good that movie was."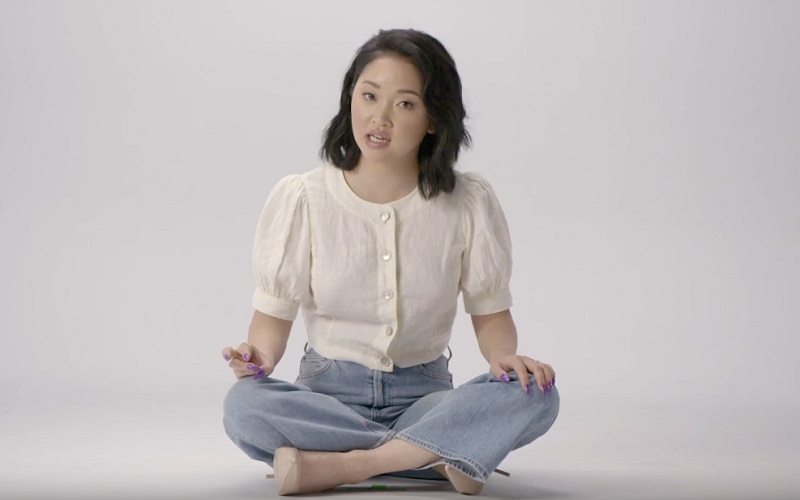 Lana Condor's episode tackles how she faced anxiety at a relatively young age when she was around sixth grade.
"You can get nervous and be like, 'oh my god, someone's not going to like me, I'm going to say something that's wrong, I'm going to do something that's wrong, I'm afraid someone's going to look at me funny or they don't think my life is cool," Condor noted. "Then I realized it's just, it's anxiety and I think it's something we all go through."
Growing up, Condor noted that social media also gave her anxiety as she says viewing only the best moments of people's lives
"can make you feel like you're not as good as them."
She eventually realized as an adult that social media doesn't always provide the complete picture of people's lives.
Condor also revealed that she now understands that she can't please everybody, both on social media and in real life.
To cope with anxiety attacks, she learned to use a breathing technique.
"You look around the room and you find a box or a rectangle. You breathe in across it, then you hold [your breath] down, then you let it out,"
she continued.
"Then you breathe in. Then you repeat that. It's a really good tip and trick you can do to help with your anxiety in the moment."
Condor emphasized that those fellow sufferers aren't alone as such experiences and challenges with mental health are common. Overall, the series highlighted that hope should not be lost as there are ways to feel better or at least make things more manageable, including treatment, medication, time, or even simply knowing that others have felt the same way.