A mother who only wanted to feed her baby was barred from buying formula milk at a department store in Australia for the most ridiculous reason — being accused of selling the items to China.
The harrowing incident took place on Thursday while Mindy Lim was shopping with her friends and their babies at a Big W Gateways in Success, Western Australia.
In a Facebook post that has sine been removed, Lim claimed that a department store employee stopped her from buying formula milk claimed she "had been in the store earlier."
Another employee approached her and told her to "stop selling formulas to China."
In response, Lim explained that she had never been to the store earlier in the day and that she was only buying formula for her own baby.
But to her horror, the employee only told her to "shut up," buy her stuff, leave the store and never return.
"Upon leaving the store, I was furious that I was attacked and made to feel like a criminal," she recalled.
Commenters lashed out at Big W over the incident: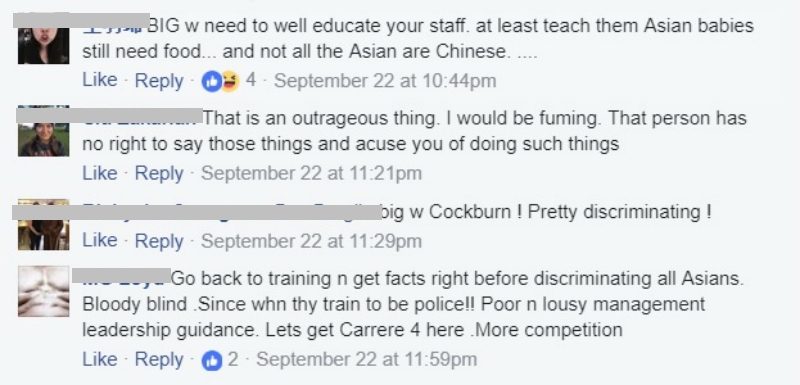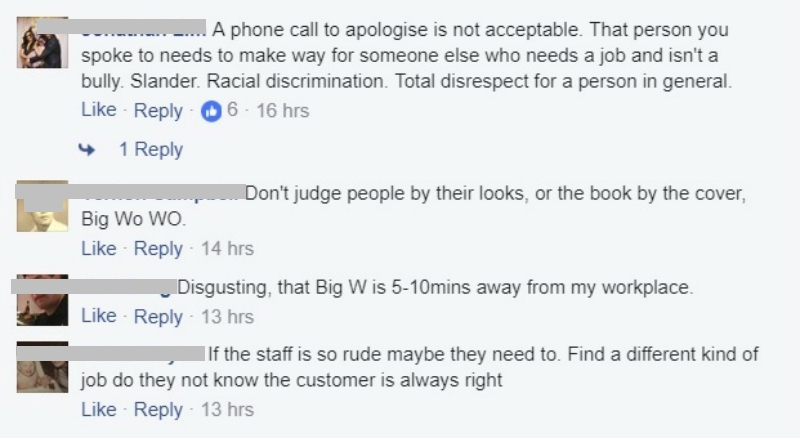 Thankfully, the issue appears to have been settled, as Lim wrote in an update:
"Thank you everyone for your support. Just an update that Big W has called to apologise on behalf of the staffs. I have accepted and want to move on. Let's hope no one gets mistreated like that again."
Read Lim's full story below: