Two women in Sydney, Australia, were racially harassed and spat at by another woman who accused them of "bringing corona here."
The incident, which was caught on video by passersby and 23-year-old Sophie Do who was with her 19-year-old sister, Rosa Do, occurred in Marrickville in Sydney's inner-west at 3 p.m on Monday. The videos were shared on social media before the original poster removed them.
A woman in a gray shirt and jogging pants threw profanity at the sisters as she walked toward them before trying to kick Rosa. "I got a knife in my bag, you wanna f**k around?" the woman appears to say as she provokes the sisters.
A passerby intervened but not before the woman spat in Rosa's face.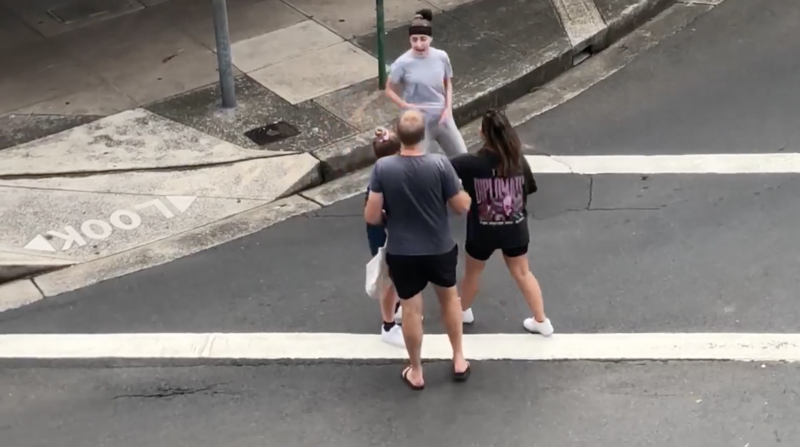 "Asian b****. You brought corona here. Eat a bat again you dumb w****," she shouted as she and her friend walk off.
Bystanders reportedly helped Rosa wash the spit out of her hair and eye. She and her sister visited a doctor before filing a police report.
"Two girls walked passed us yelling racist things like, Stay away from them, they've got coronavirus,'" the Daily Mail quoted Rosa as saying. "'I simply could not tolerate it so I yelled back and said, 'Excuse me? What did you just say? Say it again.' She was untying her jumper from her waist and putting her bag on the ground, ready to fight me."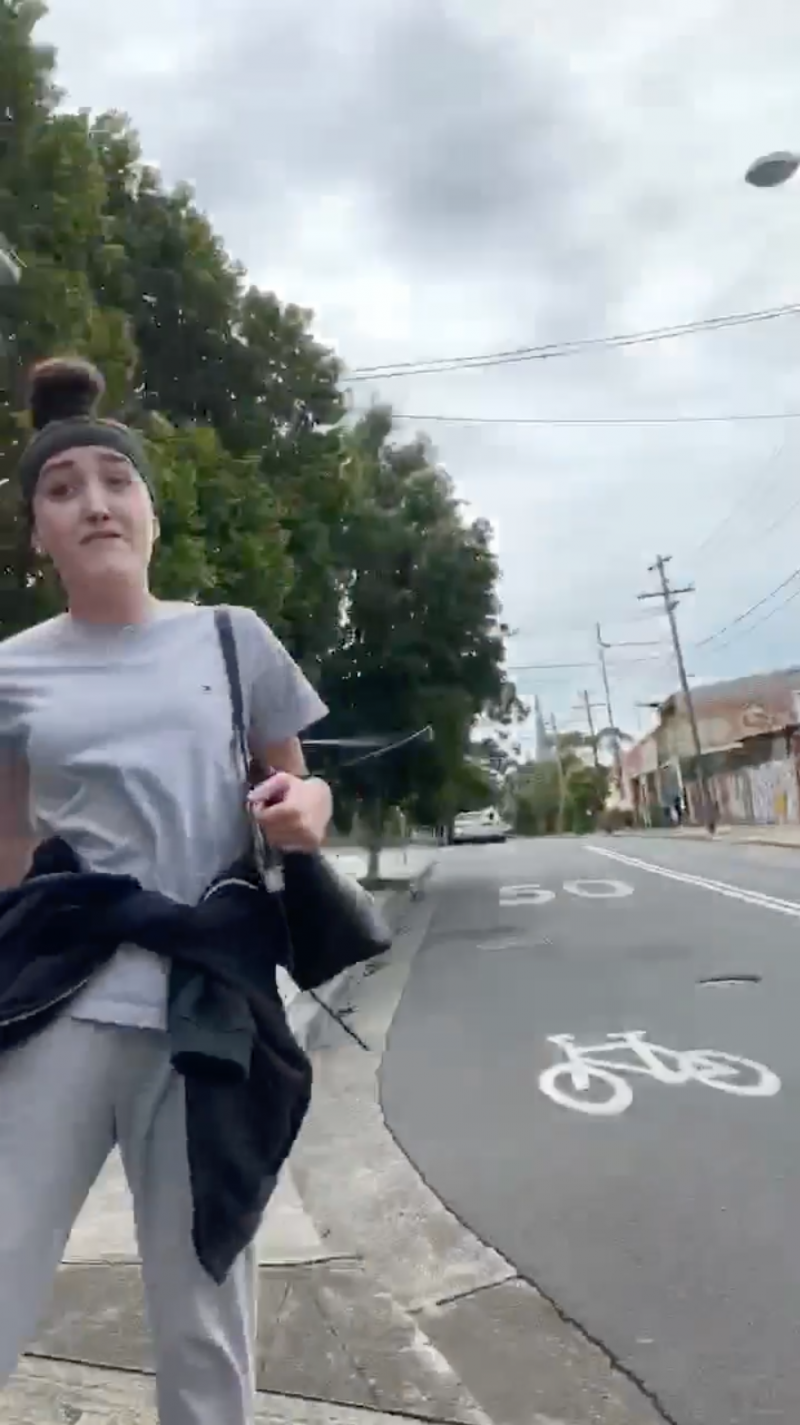 In a Facebook post, Sophie said she never thought such an incident would happen to her.
"Hate crimes against Asians have increased and I've seen disgusting videos from all around the world," she wrote. "This is what racism and xenophobia can do."
The girl in the sweatsuit and her friend reportedly threatened Sophie and Rosa with a knife in her bag.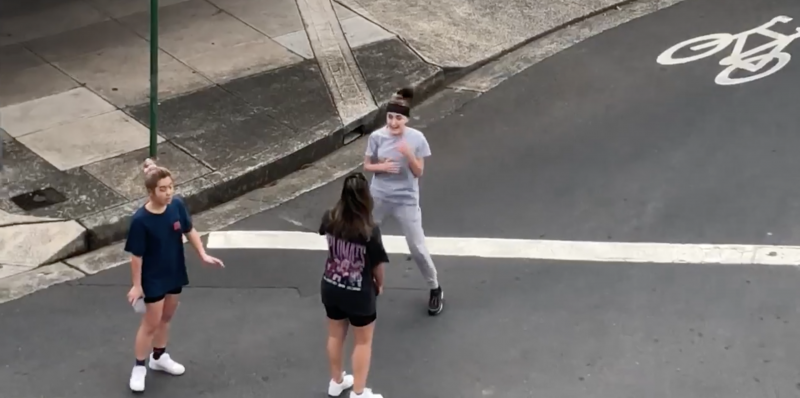 "I remained level-headed and wanted to diffuse the situation and walk away because we were clearly dealing with someone who had no common sense and only wanted this to end in one way," Sophie wrote.
The video went viral on social media, with more than 3,000 reactions, 4,000 comments and over 2,000 shares since it was first posted on Facebook. It was also on the front page of Reddit with more than 22,000 upvotes.
An investigation into the incident is ongoing, according to the New South Wales Police.
"Police are now searching for a woman who may be able to assist with inquiries," police said in a statement.
"She is described as being Caucasian appearance, about 18 years old, 165cm (5 foot 4 inches) tall with a slim build and brown hair. At the time she was wearing a grey T-shirt and track pants, with a black jacket tied around her waist and black joggers."