A video of a group of men harassing what appears to be a family of Asian tourists wearing "Make America Great Again" (MAGA) hats has made rounds on social media this week.
A Twitter user going by the moniker "Bigalow Black" (@3ohBlack) reportedly posted the video on April 30, with the caption, "Not Around Here Pimp … Ain't None Of That Make America Great Again Sh*t."
In the video, a man in a white shirt can be seen calling the attention of the group of Asians as they try to cross a street.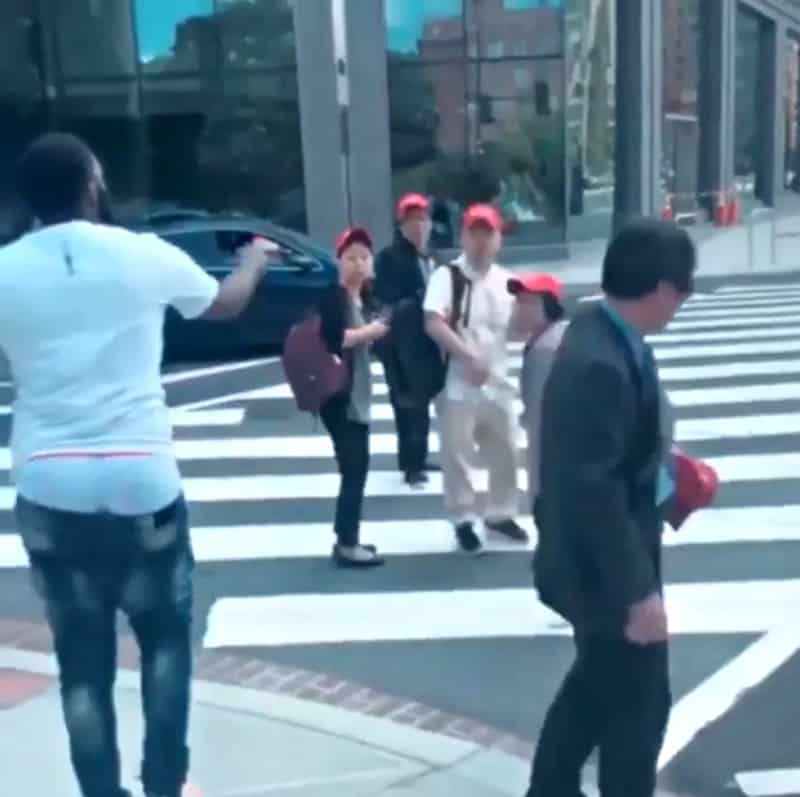 He then takes one of the Asian men's MAGA hats and flings it into the air.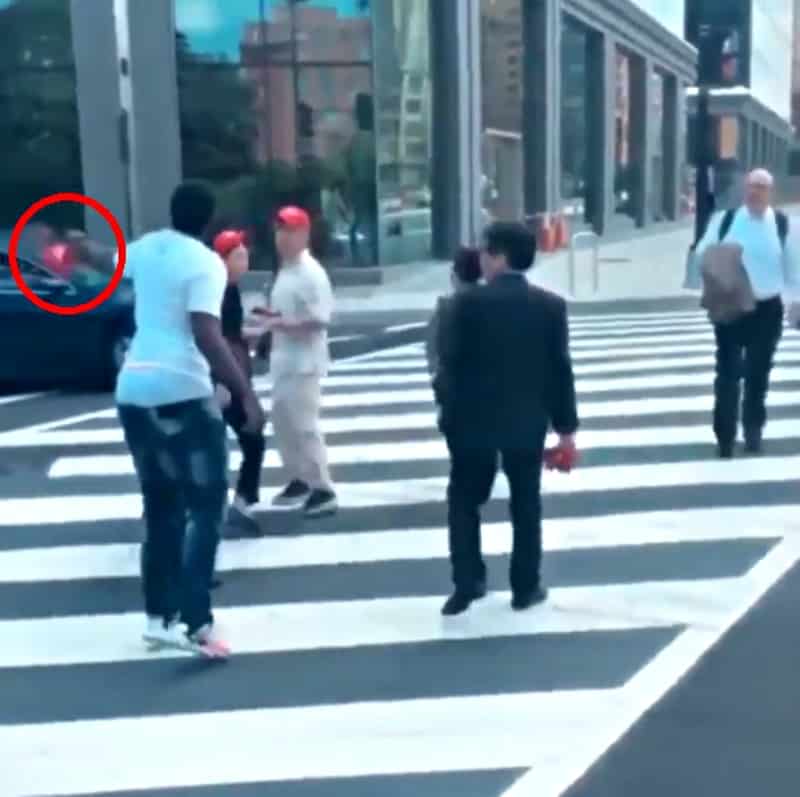 A shirtless man from the group then stomps on the hat after it falls onto the concrete.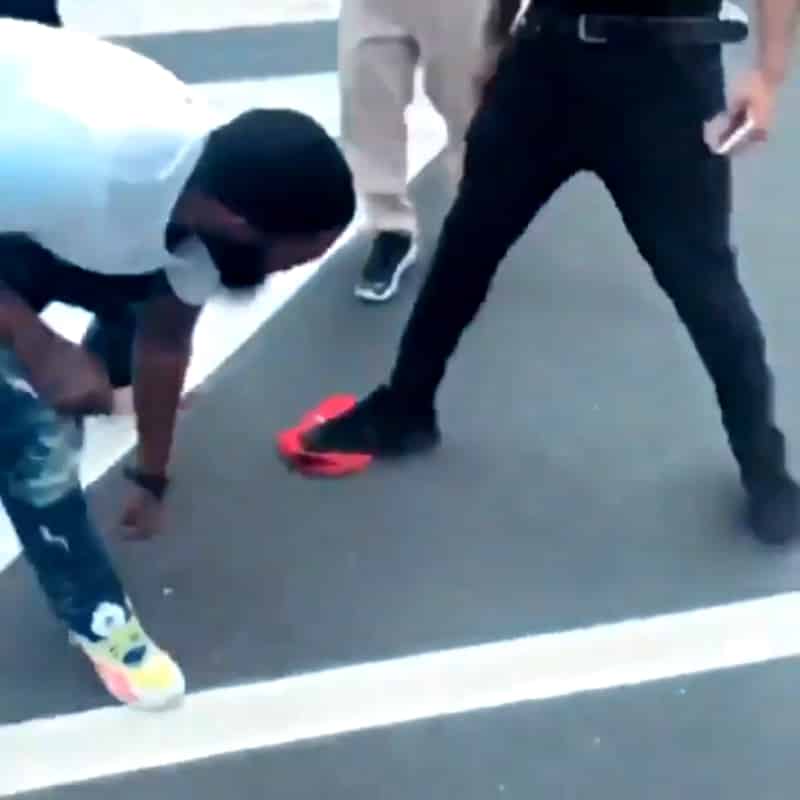 He then removes another hat from the group.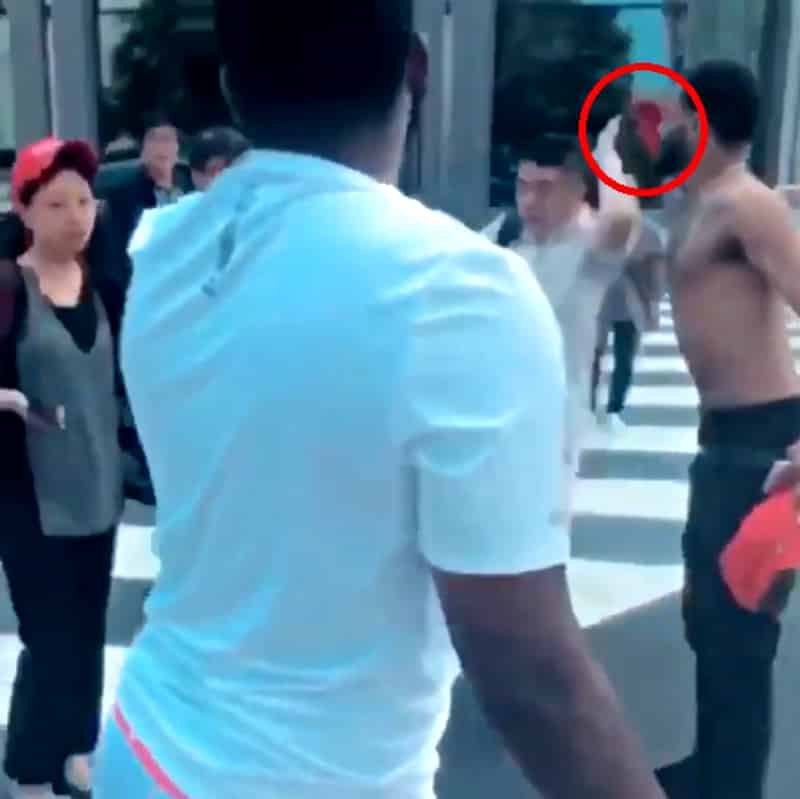 While @3ohBlack's tweet has since been taken down, some Twitter users managed to make copies of the original video.
The scene drew mixed reactions, with some expressing their support for the group of men:
I support this 100%

— Ms. Butterscotch Queen (@kaaeedott) May 1, 2019
😂😂😂😂😂😂😂😂😂😂😂😂😂😂😂😂😂😂😂😂😂😂😂😂😂 https://t.co/lV8lDTmRi0

— Earl'Veon Bell (@joinez) May 1, 2019
So… in my opinion, wearing this hat, means you stand behind everything trump Says
Including his hate, dehumanization toward non-Yt ppl, & his racism.

if ppl want to wear this hat, 👆🏽that👆🏽, is what they're saying, loud & clear.
So i don't feel bad nor do I think it's wrong. https://t.co/zwxPO0uYjE

— ⭕️ (@OrlandohMoh) May 1, 2019
Energy Brova You Just Set The Tone I'm With You ✊🏽 https://t.co/odtgLulQ3B

— ⚡️Squad God⚡️ (@41017SquadGod) May 1, 2019
Thank you! Not with that new nazi shit! Bless @3ohBlack https://t.co/W5R6LoXQNT

— ⁶Sith (@deep_dab) May 1, 2019
Others condemned their actions:
Lol. Imagine being a grown ass man, wearing Bedazzled, store bought torn jeans and getting triggered by tourists wearing a hat. Peak soy.

— YOKO (@yokonnson) May 1, 2019
Thank god ur protecting us from 4 foot Asians

— Lick Da Bag (@PipeDrevmz) May 1, 2019
These victims should bring this recording to law enforcement and seek larceny, aasualt and Malicious destruction of personal property charges.

— LoverofGod&country (@Annadad71) May 1, 2019
It's unclear where exactly the incident took place and whether anyone will face consequences.
Images via Twitter / @3ohBlack