A California man is asking the public's help to identify a ra‌cis‌t driver who attempted to a‌ss‌au‌lt him in an apparent case of road r‌a‌ge.
Robin Lim, posted dash cam footage of his encounter with the road rage driver as he was driving north on Orange Avenue after passing Spring Street in Long Beach, California.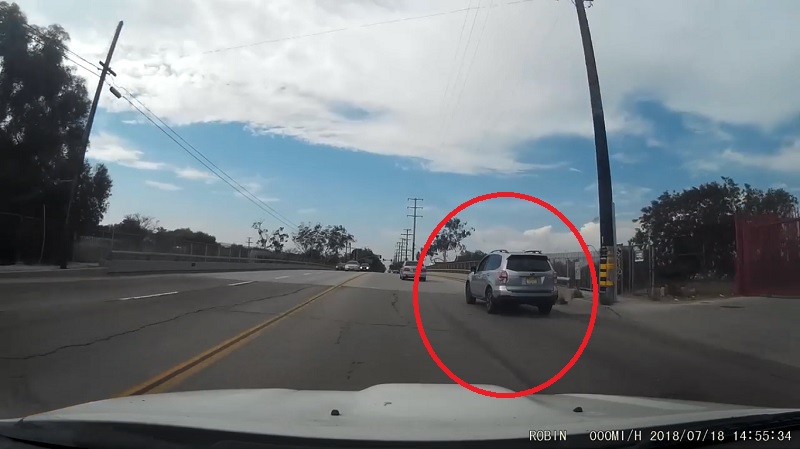 "A road raged driver tried to as‌sa‌ul‌t‌ me today, called me a 'little Asian piece of sh‌i‌t' along with a bunch of other rude things, and tried to open my car door to fight, at around 4:30 PM going north on orange ave just passing Spring street," he wrote in the post.
As seen in the Facebook video, Lim proceeded to go around the left side because the driver was signaling right with his blinker.
"Alright normal, he's probably going on the 405North ramp that's why he's in the right lane signaling right," he said in the overlaying text in the video.
However, the driver suddenly sped up and came around to Lim's side of the car and began shouting. He overtakes Lim and stops in front of his car. Upon closer inspection, the man's vehicle has no license plate.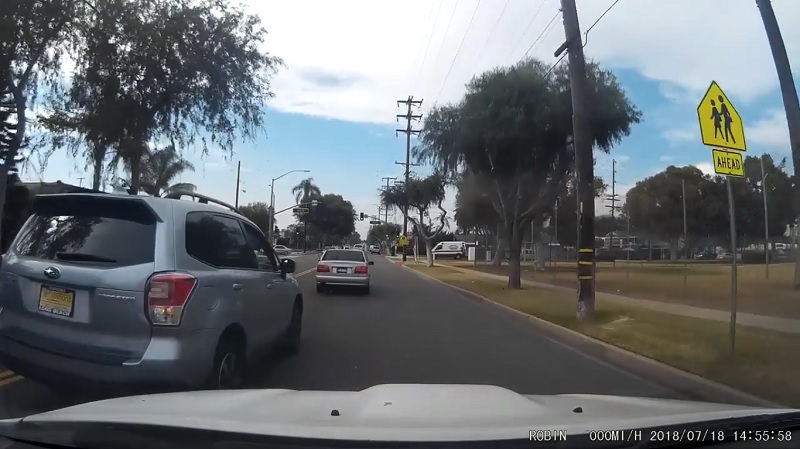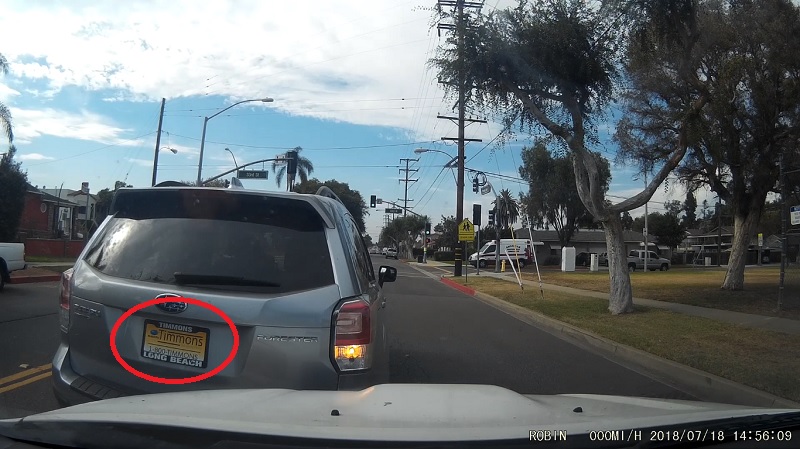 After the contact, the man exits his Subaru and walks up to Lim's window to yell and bang on his car door.
"Learn how to drive you piece of sh*t," the furious driver shouted.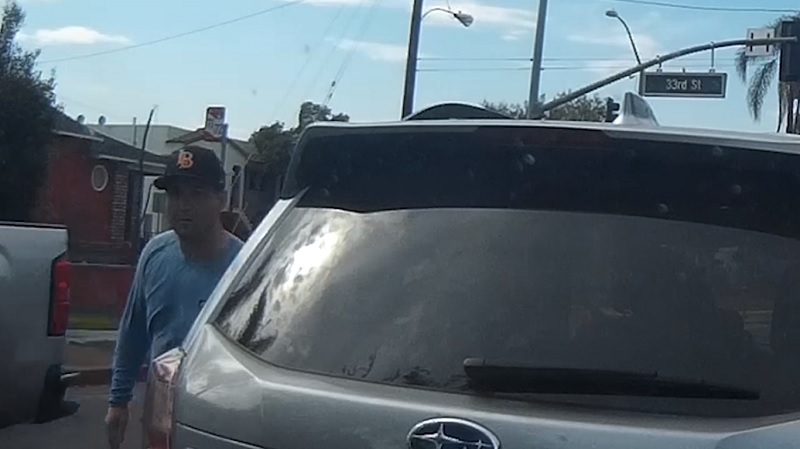 Lim pointed out to the driver that his signal was on, but he continued to harass Lim. The driver then hit the car, and yelled, "Yeah mother f*‌cker, you little Asian piece of sh‌*t."
Lim stayed calm and asked the man nicely not to h‌i‌t his car, but the road rage driver continued his tirade.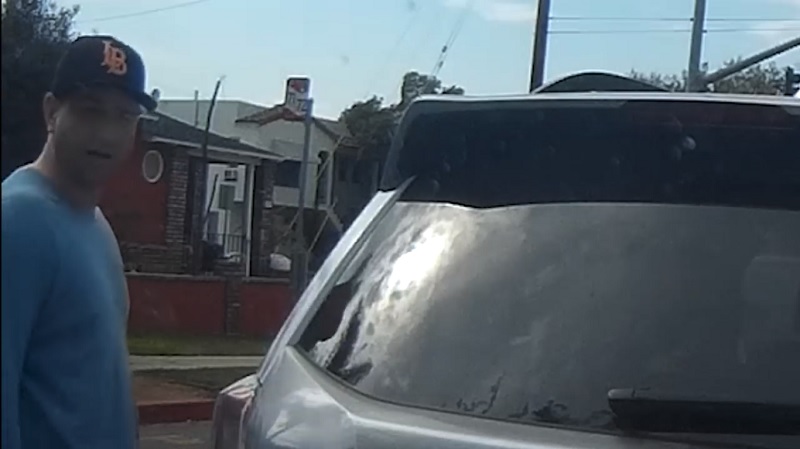 "Yeah what are you gonna do?" he said before walking back to his car and driving away.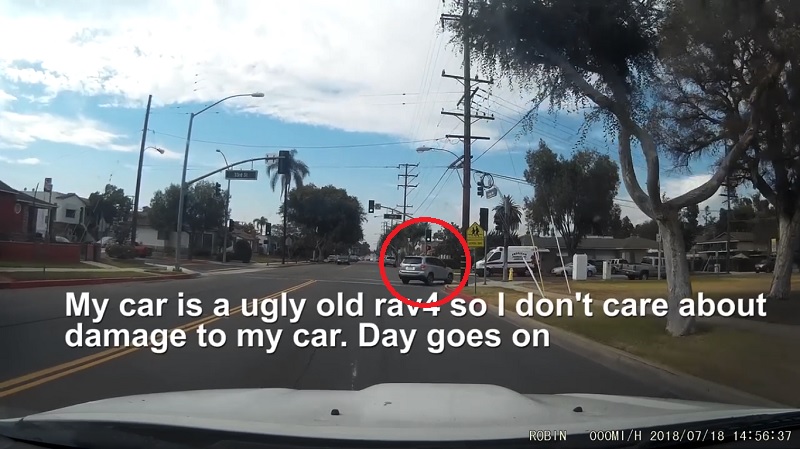 "Also the car in front of him had no license plate and weird braking behavior that makes me think this is a failed insurance scam," Lim continued in his post.
No one has come forward yet to help identify the man in the Subaru.
Images via Facebook / Robin Lim