An Asian-inspired skyscraper (dubbed "Asian Cobra Tower") concept that looks just like the heart of an evil corporation could become a reality. 
The "Asian Cobra Tower," designed by Russian architect Vasily Klyukin, appears sinister from the surface, but actually draws its inspiration from positive Asian symbolism.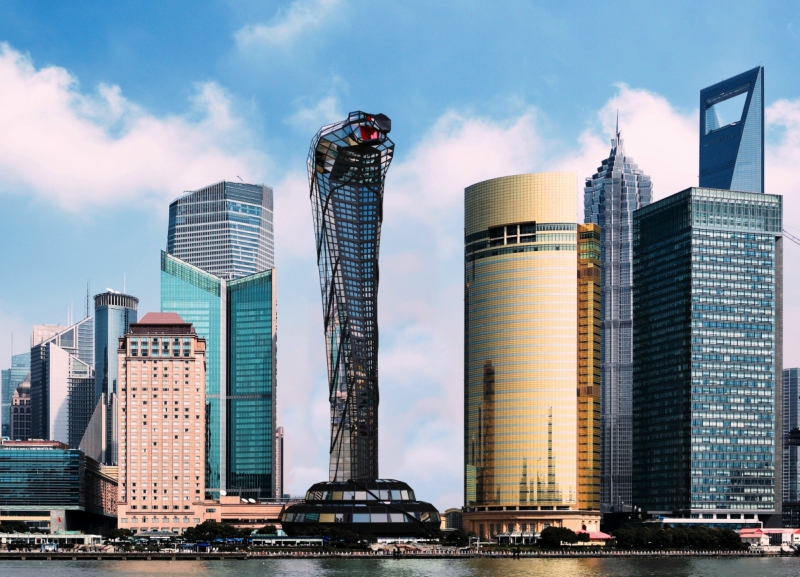 "In Japan telling someone that he is a snake means a compliment. In China, snakes and dragons often mean the same," Klyukin writes on his website. "The symbol of wisdom and eternal life, this tower would embellish any Eastern city."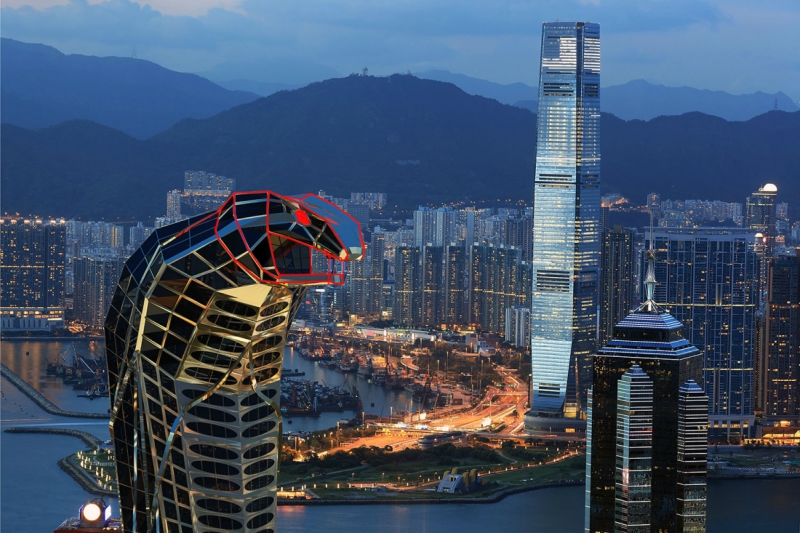 "Snakes and dragons are custodians of threshold, temples, treasure, esoteric knowledge and all lunar gods. If this skyscraper is built in a city this city will become eternal in its resurrections."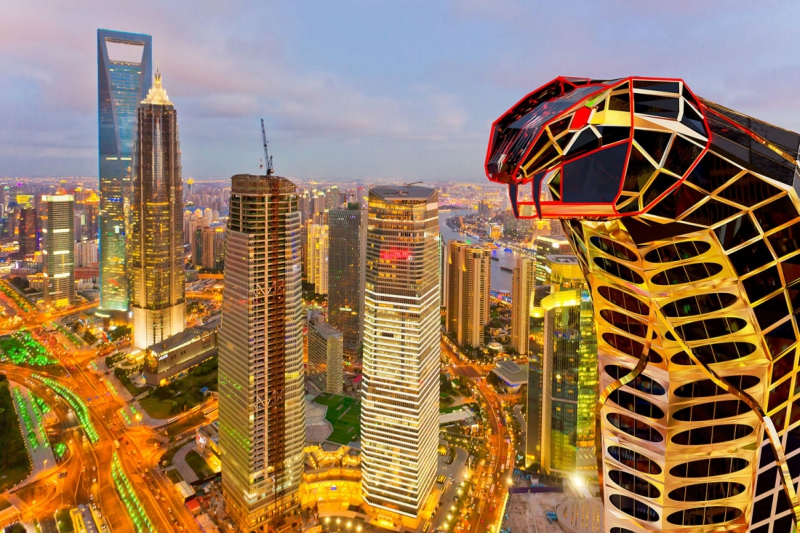 Based on Klyukin's design, the body of the cobra may comprise of apartments and offices, while its open-mouthed head space may serve as a nightclub or a restaurant.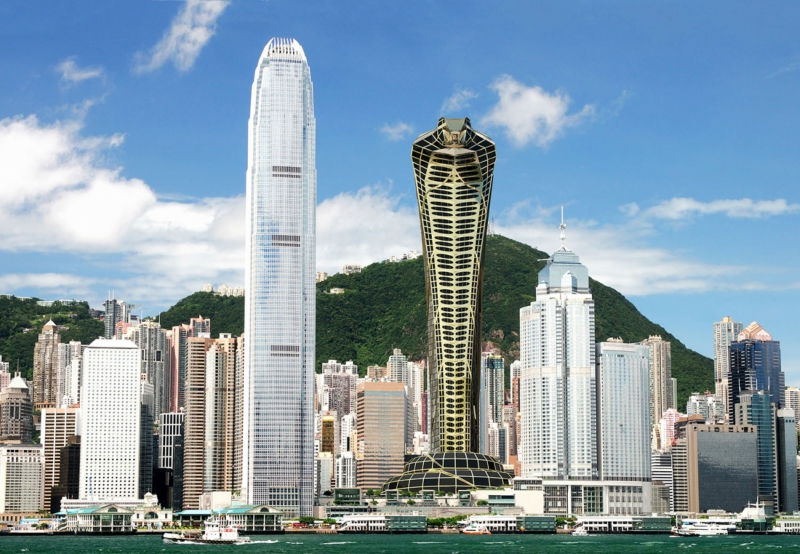 Meanwhile, the diamond-shaped pattern on the cobra's back symbolizes the concept of Yin and Yang — "duality and reunification of the Sun and the Moon, male and female principles, conciliation of opposites, and androgyny."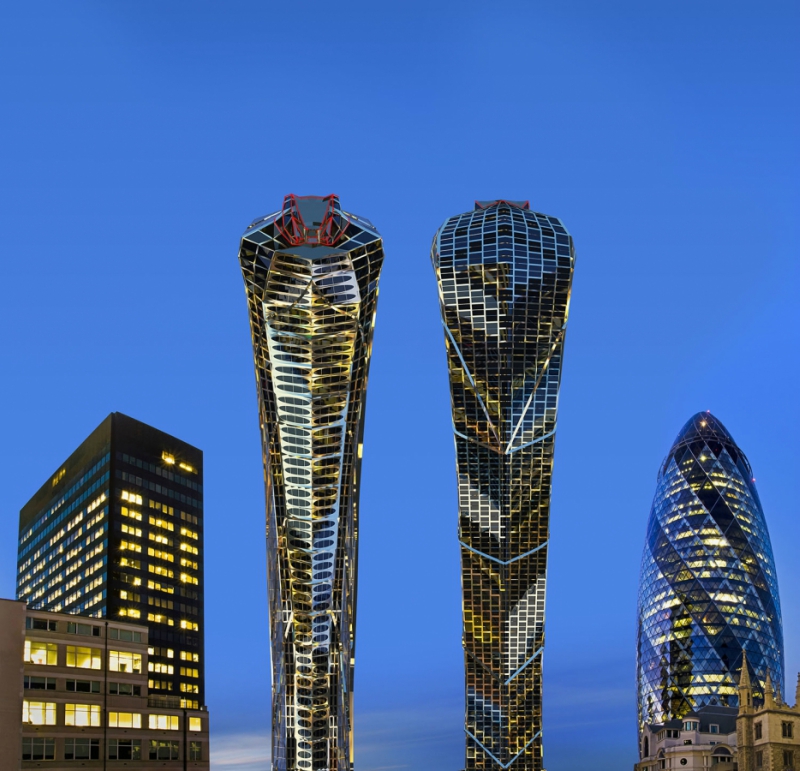 At night, the tower would change its color, much like when a snake changes its skin.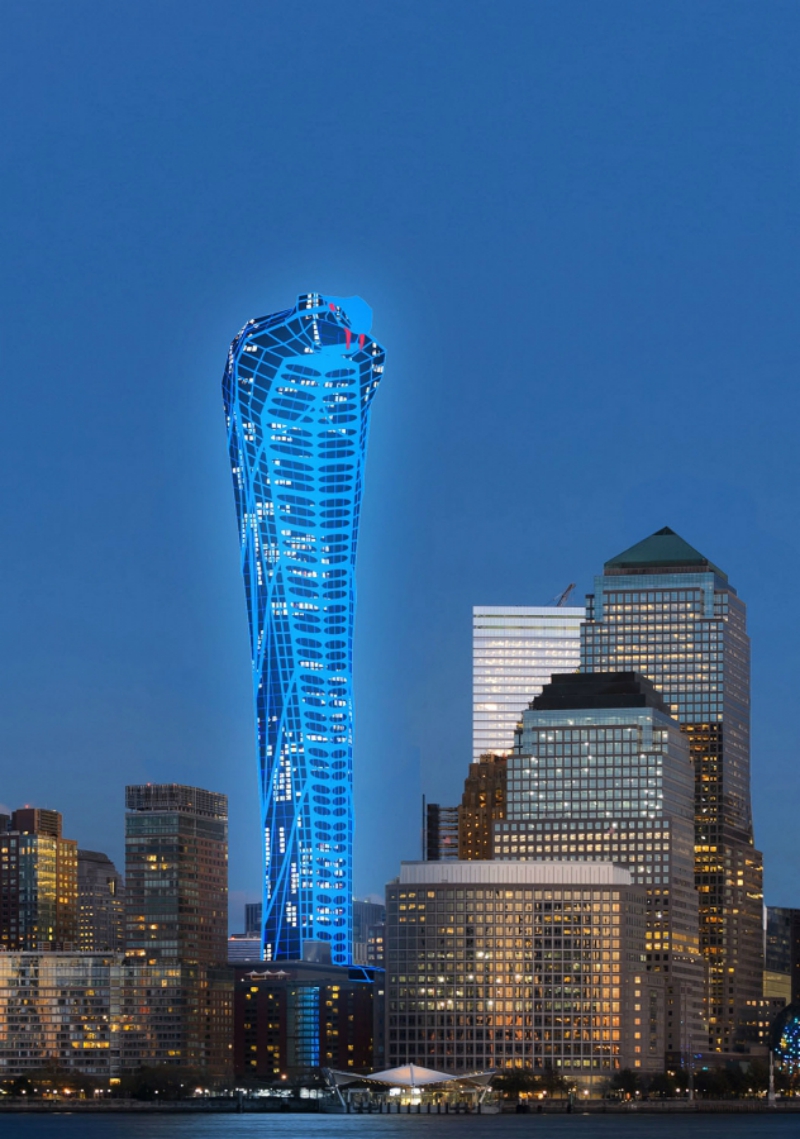 Klyukin, known for his symbolic architectural designs, hopes to attract developers from Asia or the Middle East.
His most striking projects include Nika Towers, Venus, Comet Fortune, Tulip Palace, Jungle Park and Roses.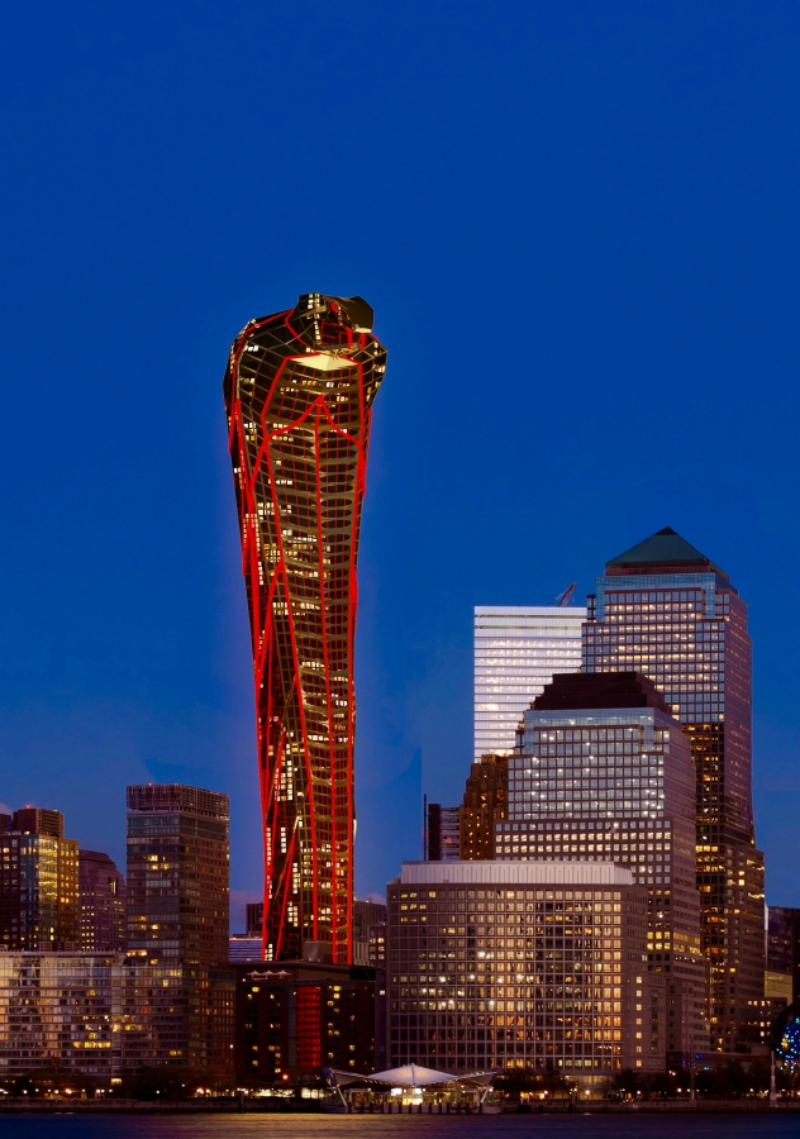 Klyukin, a businessman and founder of a commercial bank, started engaging in architecture in 2010. He has since strived to design distinctive buildings representative of a city or even a country.
"The buildings are the face of the city. The extraordinary buildings benefit the city and beautify it for centuries. By achieving the status of 'fashionable,' the famous building brings the significant dividends to its developer as well."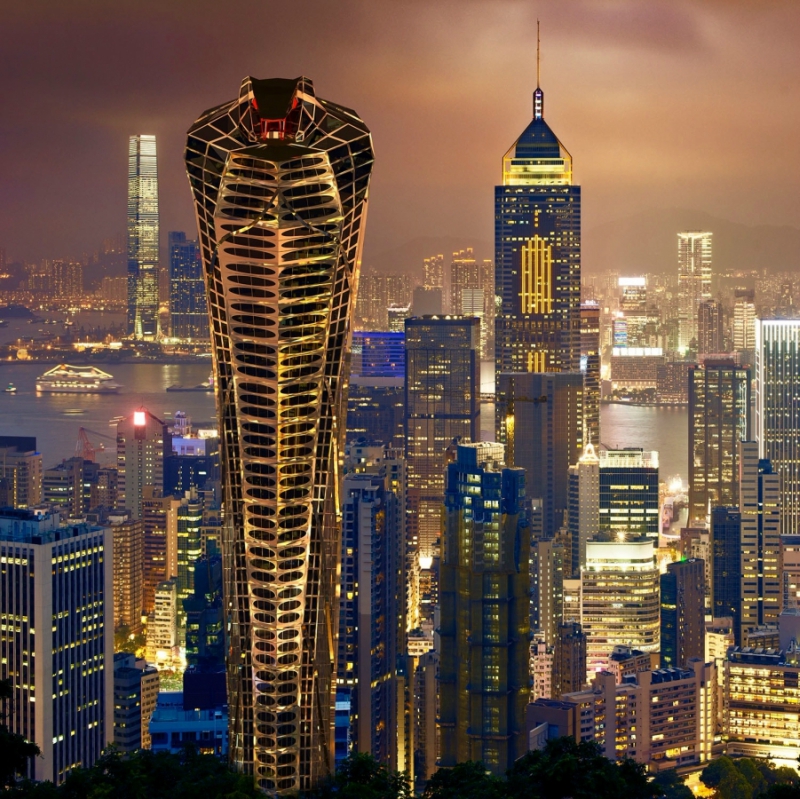 What do you think of the Asian Cobra Tower?
Featured Images via Vasily Klyukin